Partners
World Vision Australia and MiNDFOOD are world changers themselves and the Five Point Five team are very proud of and grateful for their encouragement and partnership in this fledgling project.
World Vision Australia
World Vision is a relief, development and advocacy organisation who is doing amazing things to help children, families and communities to overcome poverty and injustice.
World Vision Australia is part of the World Vision International Partnership, which operates in more than 90 countries, transforming the lives of millions of people around the globe.
The more we learn about World Vision the more excited we are about their work, with the most vulnerable people and communities and we are looking forward to bringing you some of their stories too.
Read some of their inspiring stories or make a donation to help those worst affected by the West African Food Crisis.

MiNDFOOD is a super cool Australasian magazine AND global website that is packed full of podcasts, recipes, quotes, brain teasers, features, photographs and daily news.
The name says it all… the articles are interesting, intelligent and actually stimulate the mind! It is one of those magazines where the people are not airbrushed to look anorexic and you will be inspired by the positive content.
Sound good? Head to the website for all the action or Get the glossy delivered to your door
Sponsors
Sponsors make this all possible! If you love us, please love our sponsors too: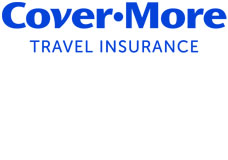 Cover-More Travel Insurance is an Australian travel insurance and medical assistance provider. The group has operations in Australia, China, India, Malaysia, New Zealand, Singapore and the United Kingdom.
Cover-More is the leading travel insurance company in Australia, with greater than 40 per cent share of all travel insurance written in the country and specialises in integrated travel insurance, emergency medical assistance and employee assistance.
*****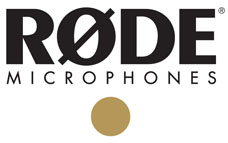 RØDE makes high quality sound recording equipment. Basically they make some of the best sound gear in the business for music and film production including a bazillion awesome musicians.
Need a mic or kick ass sound recording gear?
Interested in sound? Check out Rode TV
*****

Skyrocket Marketing create sexy websites (like this one) and marketing strategy and services for small businesses who want to become bigger businesses. They specialise in WordPress because WordPress just makes things easier for busy people who have to succeed online.
Want a website or marketing goodness?
*****

Adeal sells awesome photographic products for professionals and hobbyists alike. Their range includes digital cameras, as well as accessories for everything you could possibly need.
They stock those slick looking, super useful, lightweight goodies that make film and photography people drool.
Need some gear? Check out their website
If you believe your organisation would be a good fit for partnership or sponsorship please send us details of your proposal. We would love to hear from you!