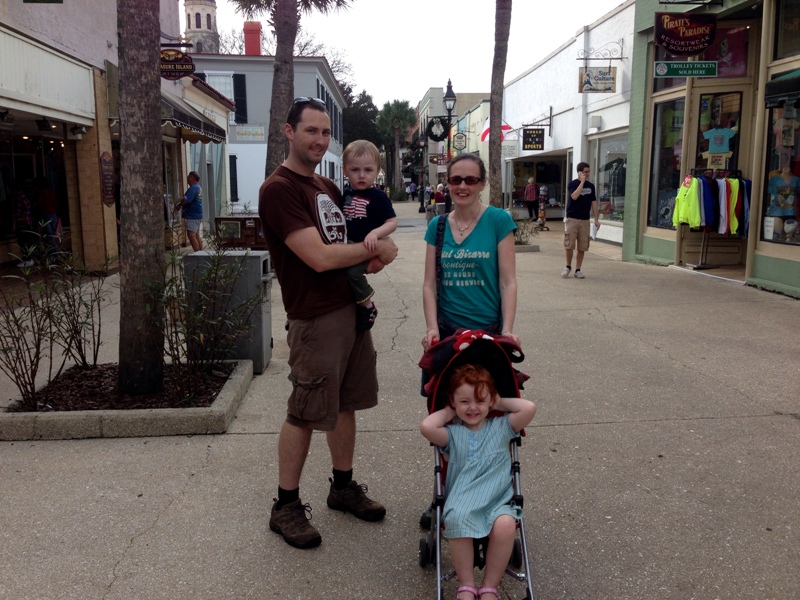 Before I had kids I had a crazy notion that once we were parents that travel would end. I took two year long trips before "settling down" to try to get it out of my system before I had to stop travelling for twenty odd years. Now, I can't believe that I ever thought that way.
I am now a mum of a 2 and a 4 year old. We travel frequently and are about to leave our home city of Melbourne for Malaysia for a year or so. Travel with kids is great. We get to see places through their eyes, we have an excuse to go to all the fun attractions and we have far more interaction with locals who generally want to fawn over our kids, especially our red head.
How can we afford to do this?
The short answer is that we work online.
I have spent the last six months working hard on building an online income. My husband is a programmer by day, so we are hopeful that he will be able to start doing freelance programming work as we travel to also help pay the bills.
I used to think that location freedom and legitimate online income were both impossible dreams. However, the more that I researched and learned about all the different ways that people make money online, the more I realised that it is actually a very achievable dream. We currently earn money from travel blogging, blogging about growing an online income…plus IT and writing work.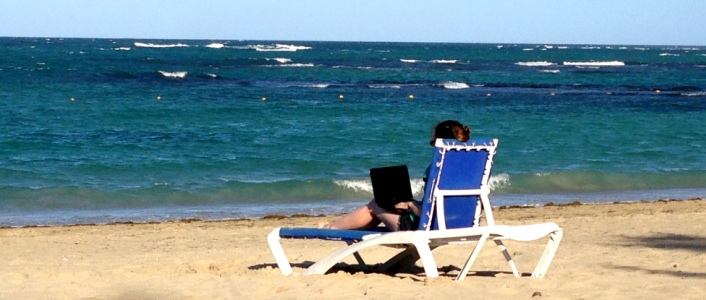 But what about the kids?
I think it can be easy to use kids as an excuse to stop following your dreams when, in reality, there is no reason that kids cannot be incorporated into your goals. The fact is that they love exploring the world too. When we are at home, they are always asking where we are going next.
My 4 year old is having a hard time deciding if she wants to go to Hong Kong or Singapore for her next birthday.
I love that she already has an understanding of different countries and places, and it is fun to have someone else to share my travel experiences.
Working online also works out very well from a parenting perspective. I can choose which hours I work, whether I need child care and how I balance work and being a mum. There are very few downsides for the kids and lots of upsides.
Since we need to work and we want the kids to have the social interaction that preschool gives them, we are going to have a home base in Malaysia. From here, we will travel whenever we want. That way the kids can still got to preschool and have friends and we get more time to work.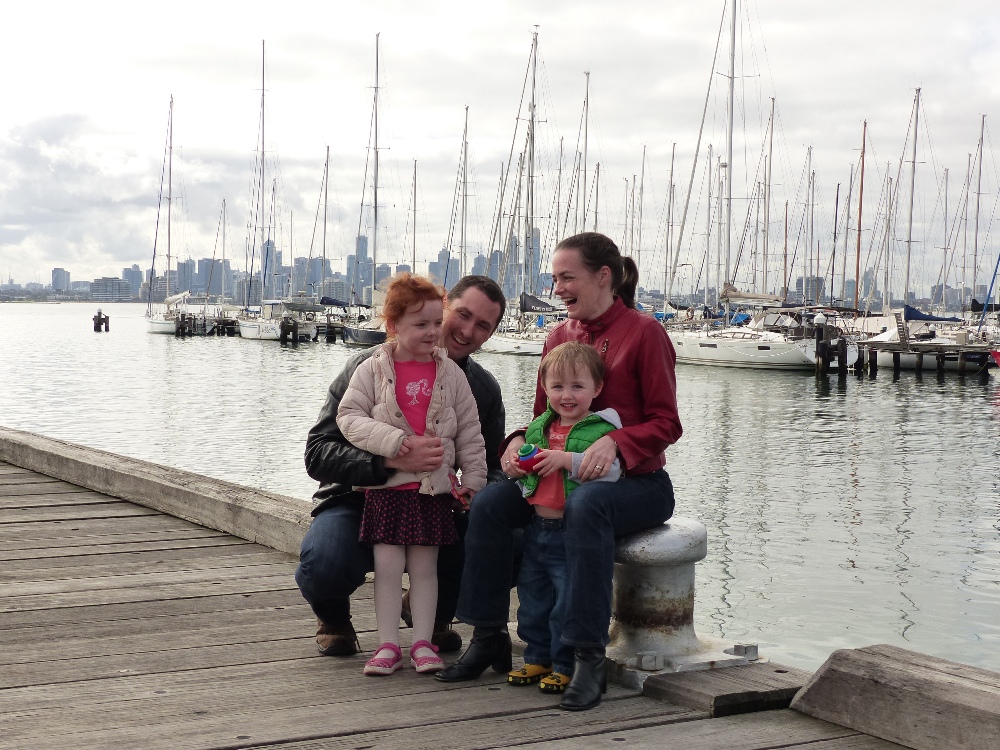 Is location freedom for you?
Some people would hate the idea of travelling as much as we love it…or not enjoy living so far away from home and that is fine. However, if you are just writing it off as an option because you have kids, don't! Work out exactly what your reasons are for thinking it is not suitable for a family and see if they are actually good reasons not to travel or if there is a solution to your concerns.
If finances are the only thing holding you back, try working online. It is actually quite easy to get started doing something online immediately. I think the biggest problem is actually just deciding exactly what to do first as there are so many choices.
My biggest advice is to stop thinking about it and start taking action. I wrote a list of 50 ways to make money online – pick one of them and start today and just see where it can lead you. You may surprise yourself.
One of the great things about location freedom is that the amount you need to earn to live well can be quite small if you leave your home country. Our budget to live in Malaysia is about 1/3 of what it is to live in Melbourne – and we hope to have a cleaner, eat out often and visit lots of attractions.
If you don't feel like you need to make an Australian level income to start working online, it can make it far less stressful.
Even if you don't want to travel the world, the freedom and flexibility of being able to work from home can be life changing, especially for parents of young kids.
Working online can be a great way to make that happen.
Latest posts by Sharon Gourlay
(see all)