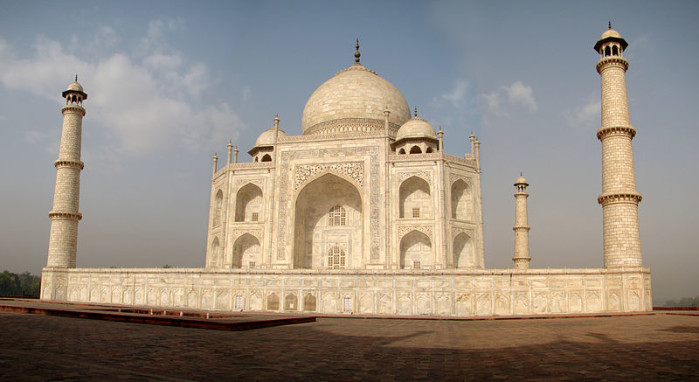 What do you get if you add Kiwis and passion to the real India? Daya Trust and Magical India – a recipe for success, adventure, knowledge, and a whole lot more.
Daya Trust and Magical India have combined forces to create a unique holiday for tourists looking for the chance to touch, feel, smell, taste, hear and see the REAL INDIA, while still making a difference. A percentage of the cost for the trip will go towards supporting Daya Trust's Girls Learning Centre in Mumbai.
Travel to India with Daya Trust
12 days/11 nights in October 2014. Visit Mumbai, Jaipur, Agra and Delhi from 6-17 October 2014 and make a difference. You'll also visit five other charities to see the work carried out by local organisations. It's a taste of voluntourism.
So what's the whole story? Who are Daya Trust and Magical India? They are passionate Kiwis who are giving back through their love of travel and desire to see marginalised girls educated.
Daya Trust was founded by Rochelle Stewart-Allen in 2009, and combines her love for travel with her experiences working for community organisations, and an interest in addressing issues of poverty. Her passion is to see girls educated, and her focus is on educating marginalised girls in India.
Introducing Aarti Naik – SAKHI for Girls Education
Daya Trust currently funds a Girls Learning Centre in the Mulund-slum area of Mumbai, India, in partnership with local charity, SAKHI for Girls Education and its founder, Aarti Naik. Aarti has been running her charity, SAKHI for Girls Education, in Mumbai since 2008.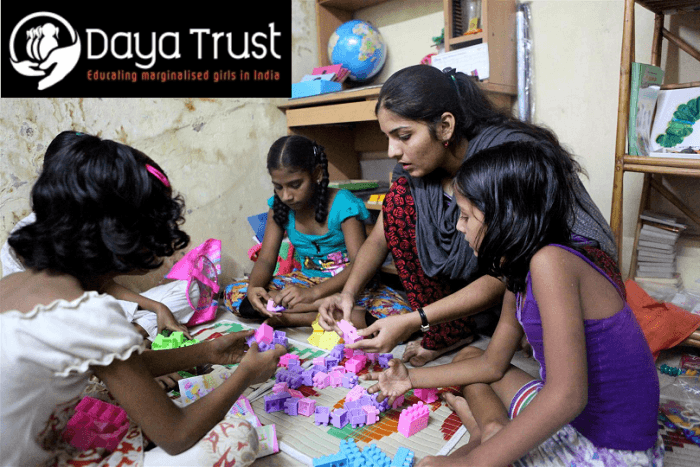 .
The Girls Learning Centre provides an after-school learning centre, with the aim to provide them with educational support and guidance, and empower them to finish their schooling.
The Centre teaches 20-30 girls aged between 7 and 14 years old and focuses on teaching basic literacy and numeracy skills, general science, life skills, as well as extra-curricular activities, celebrations, and confidence-building activities.
Rochelle says "Aarti is a true inspiration – a woman who grew up in a poor family, but through sheer determination and hard work, successfully gained an education. She was recently voted one of the 100 Unseen Powerful Women Who Change the World. She is a true example of how education can change a girl's life."
Indian Kiwi's with a passion
You can be a part of this and experience the real India at the same time. Deepak Bhatnagar and Malhar Panchwagh, the people behind Magical India describe themselves as Indians by birth and Kiwis by choice. Their passion is to awaken people to the magic of India.
Malhar says, "We do this by crafting tour packages, creating customised tours and providing a range of unique add-on's so that you can touch, feel, smell, taste, hear and see the REAL INDIA. Combining the needs of the traveller with traditional Indian hospitality is our forte, and we bring the perfect balance of comfort and adventure to our itineraries."
Nowadays, people are looking for something more in a holiday – the excitement of visiting somewhere new and absorbing everything around you, not necessarily knowing what's around the next corner but eager to find out.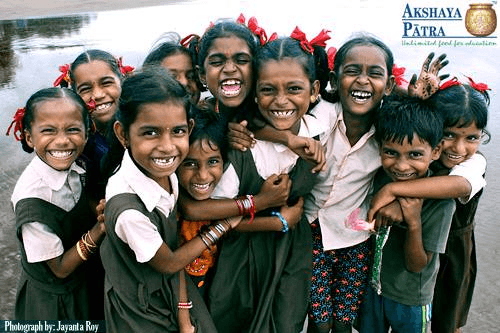 .
A unique and inspiring voluntour experience
Voluntouring India with Daya Trust gives you this chance and more. Besides the best tourist attractions, you will visit six charities run by local people including connecting with the Girls Learning Centre in Mumbai and meeting Aarti Naik.
Rochelle, says "We are very excited to be partnering with the New Zealand tour company, Magical India, to provide a unique and inspiring trip outside the traditional tourism trail. I will travel with the group and you will get to witness first-hand the incredible work being achieved by local organisations, while enjoying some of the best Indian tourist sites."
The tour will run 6-17 October 2014. You will start your tour with four days in Mumbai, then fly to Jaipur and explore the Pink City as well as visit a local charity organisation. The next stop is Agra where you will visit Missionaries of Charity, the organisation founded by Mother Teresa.
Your final stop on this twelve day tour is Delhi where you will visit two more local organisations, one of them supported by Magical India. Meet us in Mumbai to begin, and feel free to add days before and after the tour. Magical India can help you with any additional trips you would like to make.

.
So join us and begin your journey of discovery and see how you can make a difference.
If we all do something, no matter how small it might be, we can empower girls to become their own change-makers. If you want to end poverty and help the developing world, the best thing you can do is invest time, energy, and funding into adolescent girls.
We are limiting the tour size to 10 and already have 4 bookings, so get in touch with us as soon as possible and start your journey. You can learn more about the trip here.
Latest posts by Rochelle Stewart-Allen
(see all)