Our newest CALI Award winner in Willie White, a qualified sign language interpreter. After growing up with deaf parents, he established the Kerry Deaf Resource Centre in the southwest of Ireland. Combining a lifelong interest in development in Africa, with his work in the deaf community, Willie helped establish the Ethiopian Deaf Project.
Q: Tell us about The Ethiopian Deaf Project.
Willie: The Ethiopian Deaf Project is supported by the Irish and Ethiopia VLM (Vincentian Lay Missionaries), as well as the Deaf community in both Ireland and Ethiopia.
The project came about when Fr. Stephen Monaghan, as part of his work with VLM, travelled briefly to Ambo in Ethiopia. Stephen had worked with the Deaf community in Ireland, and while he was in Ambo he was introduced to the local Deaf community, who shared their concerns with him.
On his return to Ireland just over three years ago, he met my sister Veronica who also works with the Deaf community, and talked about the need to do something for Deaf people in Ethiopia. Within a short time frame, Stephen, my sister, four Deaf colleagues and I boarded a plane to Ethiopia.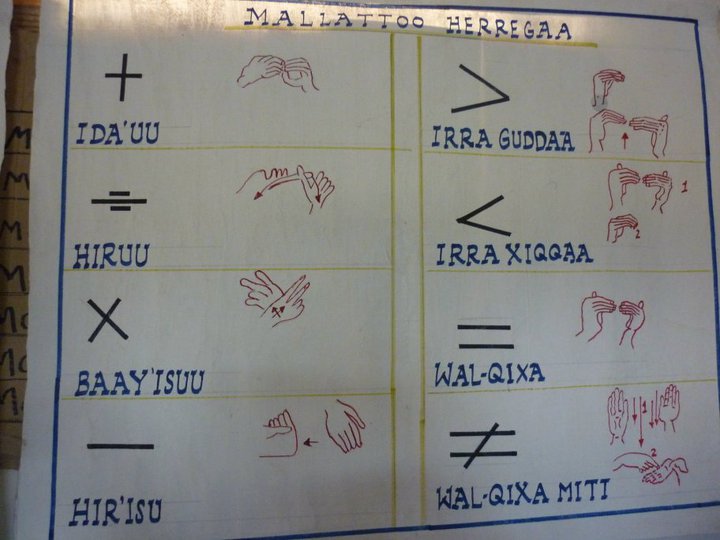 .
The aim of our trip was to provide workshops & training to the local Deaf community. We arranged a number of full day workshops and were amazed by the turn out. Many people lived nearby in Ambo, but others had walked for hours from rural areas. Their enthusiasm and eagerness to learn and share, was heart warming.
The workshops were a chance for them to inform us of issues faced by the local community. We had women, men, children, elderly and Deaf people with disabilities. During this trip, we also carried out a needs assessment with local Deaf. It became apparent very quickly that one of the critical issues to address, was securing funding to establish a school for the Deaf.
On our return to Ireland, with support from the Deaf and hearing community alike, numerous fundraising activities were organised, and these enabled the project to purchase land in Ambo. An application for Overseas Aid was also approved, and the Ambo Lazarist School for the Deaf was officially opened in December 2013.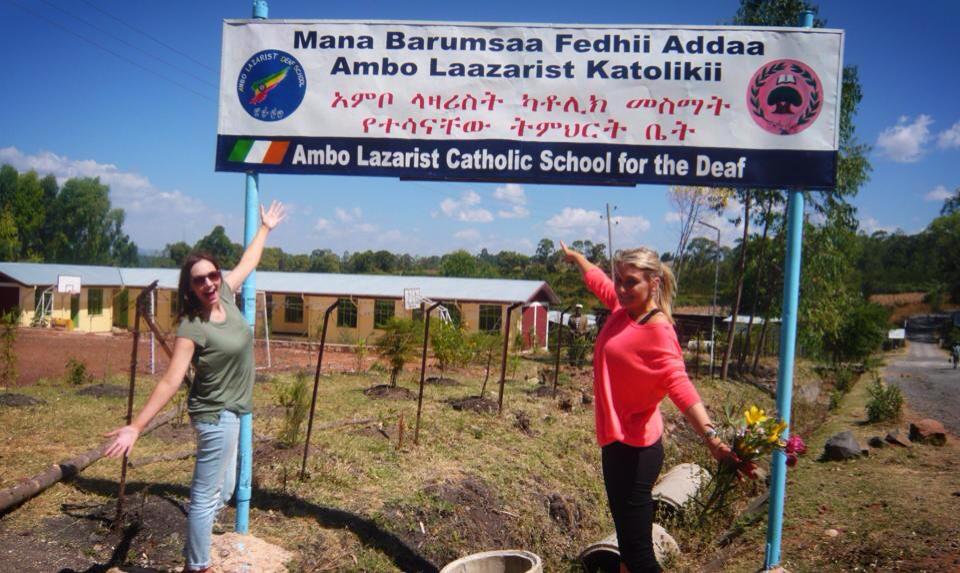 Q: What inspired you to become involved?
Willie: My sister and I are both hearing, and work in the Deaf community in the southwest of Ireland. My parents and nine extended relatives were Deaf, and communicated through sign language. I, along with my five hearing siblings, grew up using sign language. Subsequently, two of my sisters and I went on to train to become qualified sign language interpreters.
As a child and throughout my adulthood, I had always wanted to go to Africa and do some form of development work. A few years ago, I travelled with an Irish charity, The Niall Mellon Township Trust (NMTT) to a township in South Africa. NMTT was established in 2002 to build homes for the most impoverished communities in the townships of South Africa.
The trip brought us to a township called Khayelitsha, where over 400,000 people lived in shacks. This was a life-changing trip for me. I relished being part of a charity that built, and provided better accommodation for the local community, and I knew in my heart that a return trip to Africa was a must.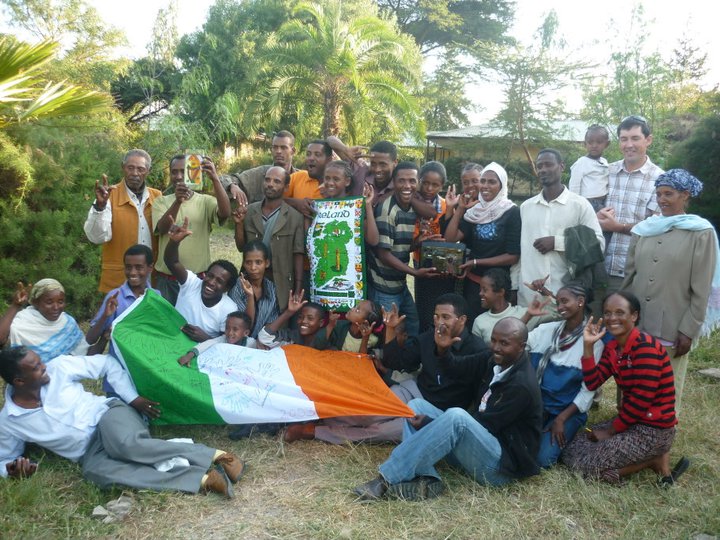 .
When I heard of Stephen's desire to do something in Ethiopia with the Deaf, it was a fantastic opportunity for me to combine my background in Deaf issues with development work in Africa.  While there is a lot of work being done in Africa, the needs of the Deaf community are not always met.
As our group had experience of working in the Deaf community, we were in a stronger position that other charities, to work with Deaf and hard of hearing people. Once we took the time to learn some of their Amharic and Oromo based sign language, we knew we were in a great position to work with Deaf sign language users.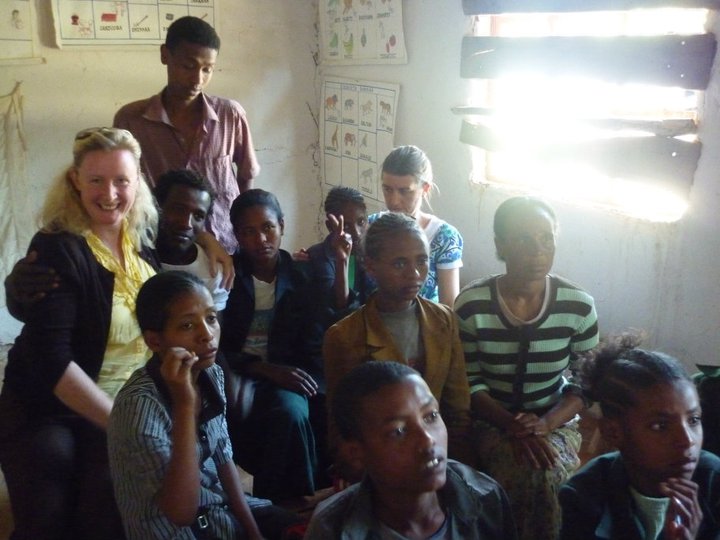 Q: What are you aiming to achieve?
Willie: The initial aim of the project was to open a school for the Deaf, and this became a reality in December 2013. This was achieved much faster that we could have hoped for. The need now, is to support the ongoing costs of the school, such as staff salaries, maintenance costs, books, a library, computers. Consideration is also being given to extending the school so that more students can enrol.
The project is keen to ensure Deaf students can progress onto university and fulfilling careers, and that will require significant support too. In the mid to long term, the project is looking at developing a Vocational Skills Training Centre and a Deaf Centre.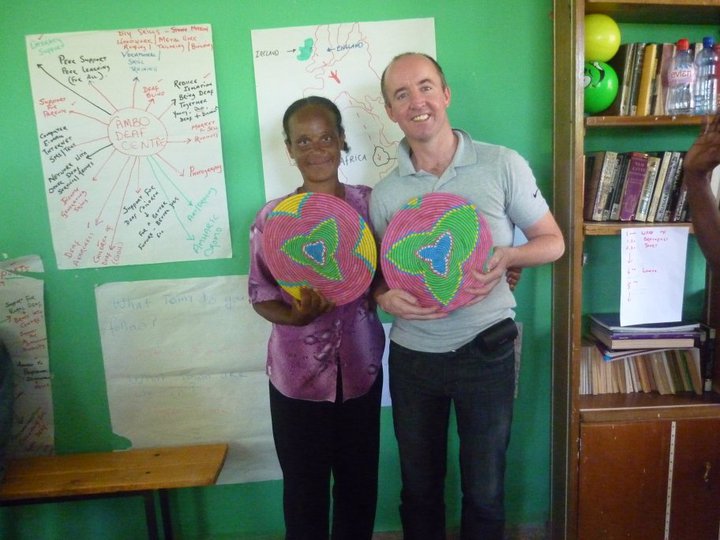 Q: What are the biggest challenges faced by the deaf community in Ethiopia?
Willie: Education is a huge issue, and the school in Ambo will help address some of these issues. Many Deaf people in Ethiopia do not have access to formal education, and can be stopped from going to school by family members, due to the stigma of deafness. Schools generally have a uniform policy and for poorer families, the cost of a uniform prevents many from going to school.
For Deaf people who do get into school, the challenges don't end there. Most teachers do not have Deaf related teaching qualifications or sign language. As a result, Deaf students may not get full access to the curriculum. They might be forced to drop out early, and fail to complete their education.
If they opt for vocational training, again many of the teachers will not have any Deaf related qualifications. Students will only get through this system if they have residual hearing or if instructions are done through visual methods or hands-on practical instruction.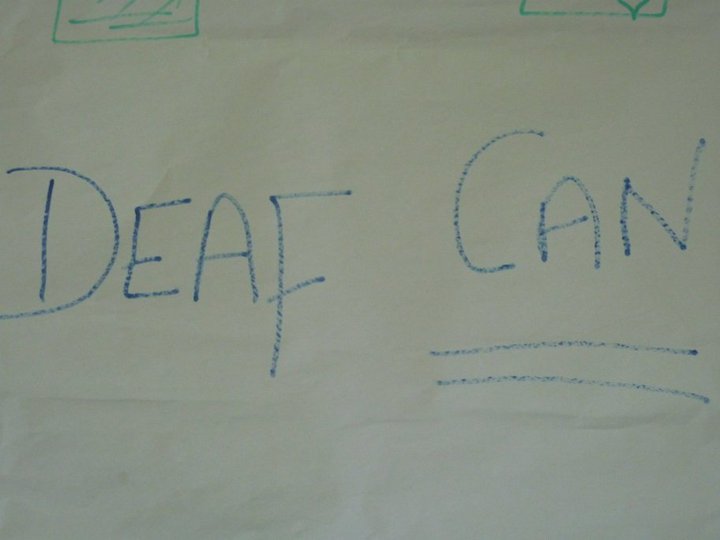 .
Beyond education, there are limited university and employment opportunities. Many towns have markets, and this can be a good way to earn income by selling homemade products or by doing hair braiding, carpentry, weaving, food preparation and tailoring. Even with these skills, the value of the local currency (the Birr) is so low, it's very difficult to support yourself and your family.
There are other serious issues that impact on the community, and these include access to shelter, food and clean water, access to employment services, medical services, Government services, access to information and services on critical issues such as leprosy, TB, HIV and AIDS. Poverty is widespread, and this is also a major factor for the Deaf community too.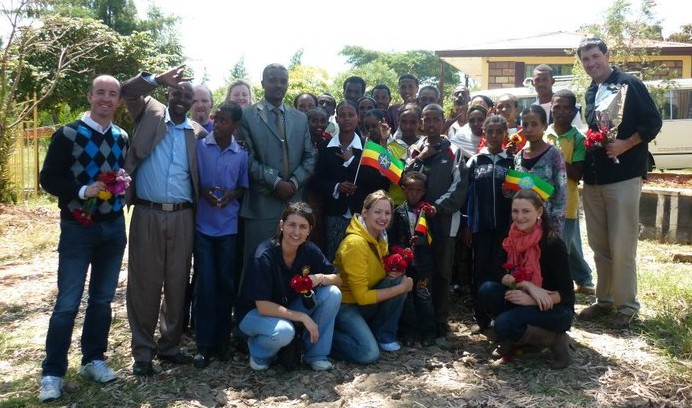 Q: What sort of impact are you having on the community?
Willie: Our initial workshops and training, contributed to greater self-esteem and self-confidence. The Deaf community in Ambo felt empowered and had a greater sense of self worth after the workshops. This sense of self worth has continued to grow since. Many of the people we originally met, are now students in the new school.
The Deaf community feels more valued because we took the time to listen to their needs, and committed ourselves to working with them to secure change.
One of our students has already gone on to Addis Ababa University, and the project is helping him with his tuition and accommodation costs. We hope he will be the first of many to go onto higher education and better employment opportunities as a result.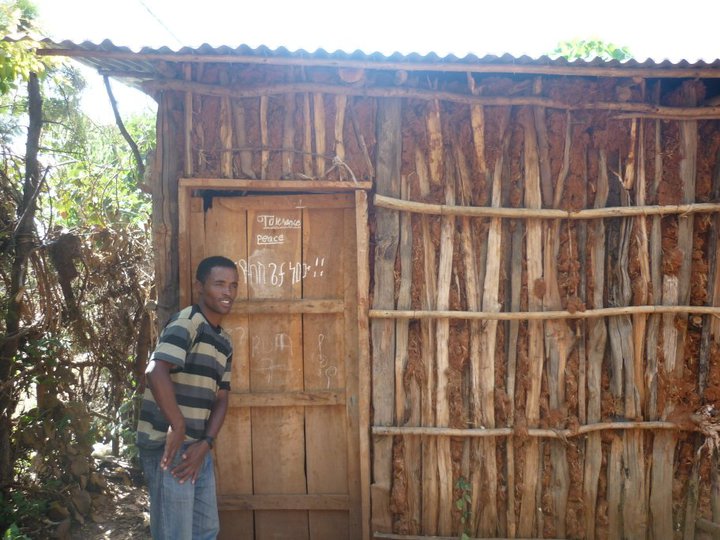 .
Since our initial visit, Irish supporters have travelled to Ambo and they continue to work closely with the Ambo Deaf. Last year, a number of Irish supporters along with Deaf people from Ambo, participated in The Great Ethiopian 10km Run. This was the first time many of them had participated in such a prestigious international running event.
In July 2014, a group of us will travel to Ambo to provide more workshops and training to the local Deaf. All of us have Deaf parents, and in the Deaf community we are known as CODA's – Children of Deaf Adults. Along with a fantastic Deaf colleague, we hope our workshops will continue the process of informing and empowering Deaf people.
We also hope to work closely with, and empower, family members and CODA's in the hope that they may consider a career in the Deaf community too.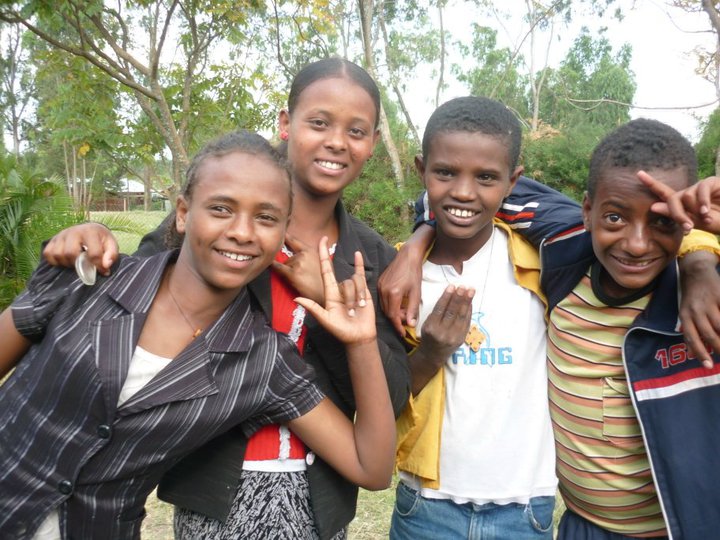 Q: What is something that you are particularly proud of?
Willie: I am proud that the collective efforts of so many people here in Ireland, and in Ethiopia, have lead to the establishment of a school in Ambo. Education is the key to improving your life, no matter where you live in the world. Education is also critically important to Deaf people and especially in developing countries like Ethiopia.
We are immensely proud to have been welcomed into the lives of Deaf people in Ambo, and it is enormously gratifying to see students enrol and excel in their new school. We are also very proud of the great support we've received from the Deaf and hearing community in Ireland. Without their support, the school would just be a dream.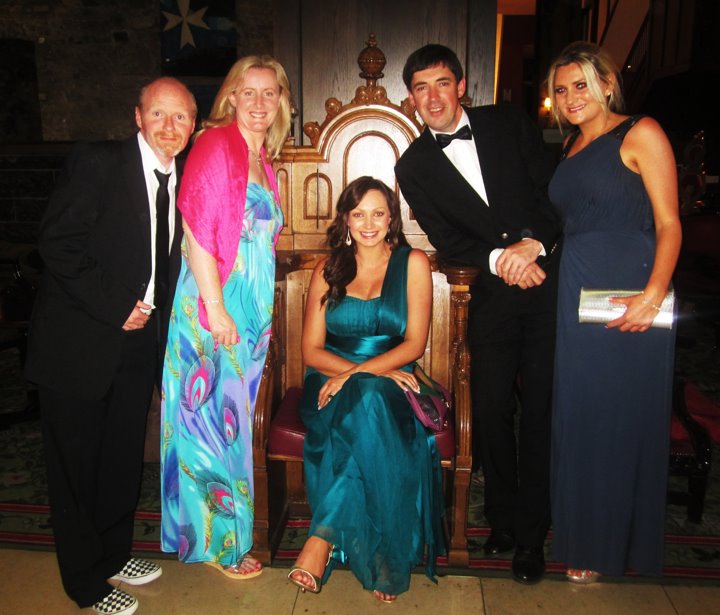 Q: What drives you?
Willie: As I come from a family with Deaf members, I am acutely aware of the needs of the Deaf community, on both a personal level and a professional level. Having a personal connection drives you on, when times get tough.
Over the years we have seen the challenges faced by Deaf relatives and the wider community. Access to education, employment, information, rights & entitlements – the list is endless. If you add in, living in a developing country and the issues are magnified.
My father died in his early 60's after being hit by a car. My mother died of advanced cervical cancer and my uncle died of cardiac arrest. There was little or no support provided to them back then, that addressed their needs as a Deaf person like access to sign language interpreters, access to information in sign language and Deaf support workers.
This experience has driven my family to make a difference in Ireland, and we can see huge changes as a result. However, the needs of the Deaf community elsewhere are often ignored intentionally or un-intentionally. Hopefully the Ethiopian Deaf Project has started the process of addressing some of their issues, and will prevent many of the issues my own family have experienced in Ireland.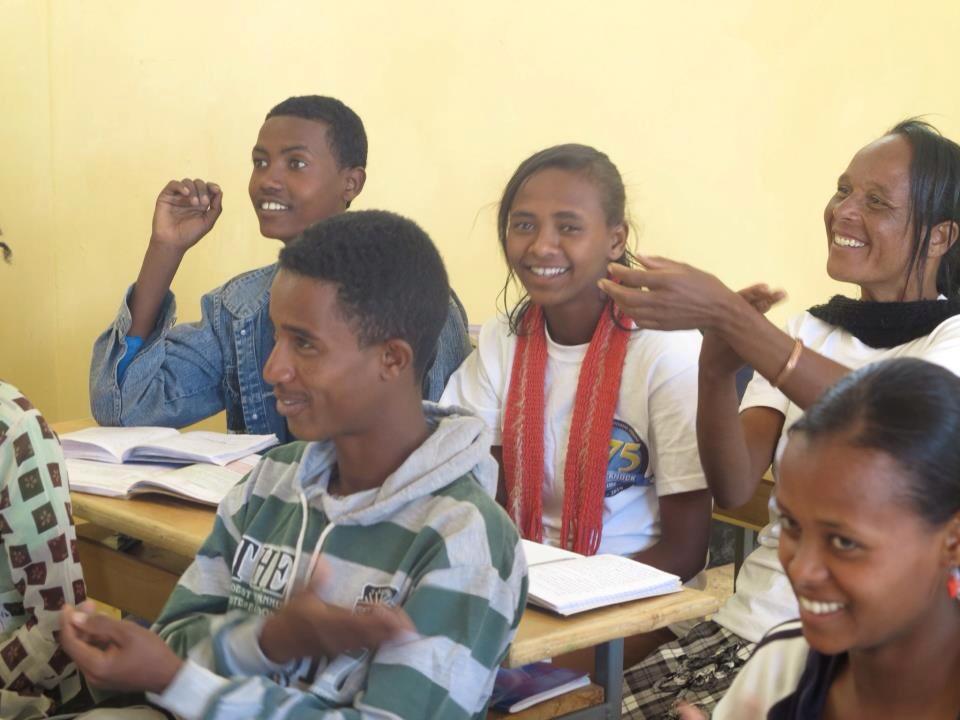 Q: If you had your way, everyone in the world would spend 5 minutes a day…
Willie: This is a hard question to answer. There is so much we could do with 5 minutes, but the challenges of everyday life take over and many of us don't take the time to reflect.
Too often we compare ourselves to people who have more than us, so I wish we could compare ourselves to those who have less and count our own blessings more. If we appreciate what we have, we might in turn give to those who need it more than ourselves.
If I had my way, I would like everyone to give something back to those who do without. For example, if we could appreciate our abundant supply of running water more, we might consider supporting those who live in drought or famine areas. If we could all come and work together in a positive way, all of us have the power to create change.
Connect with Willie:
Want more inspiration?
Latest posts by The CALI Award
(see all)