Our newest CALI Award winner in Frank Weijand, a qualified journalist from the Netherlands who arrived in Latin America back in 2002, and now calls the Amazonas Ecuador home. When Frank first arrived, he travelled the continent intensively and wrote articles, but his life changed after volunteering at animal shelters.
With a lot of hands-on experience and a strong desire to remain outside the office, he decided to give shape to Merazonia – a centre that focuses on the rehabilitation of animals in the Amazon rainforest.
Q: Tell us about Merazonia Wildlife Centre.
Frank: Merazonia is a dynamic volunteer animal shelter in the Amazon rainforest of Ecuador, focused on rehabilitating injured and trafficked Amazon wildlife in combination with rainforest protection. Volunteers from all over the world help us take care of the animals while experiencing living in the jungle. For the welfare of the animals, we do not receive tourists, so donors play an important part in the success of the centre too.
With the support of volunteers and donors, we manage to release a high percentage of animals back into the wild, compared to other centres. We are a relatively small organisation, so we have the advantage of being able to concentrate on small and specific projects. Nonetheless, there are still many animals that are too traumatised, either physically and/or mentally, to ever be released. We try to give them the most natural life possible within our reserve.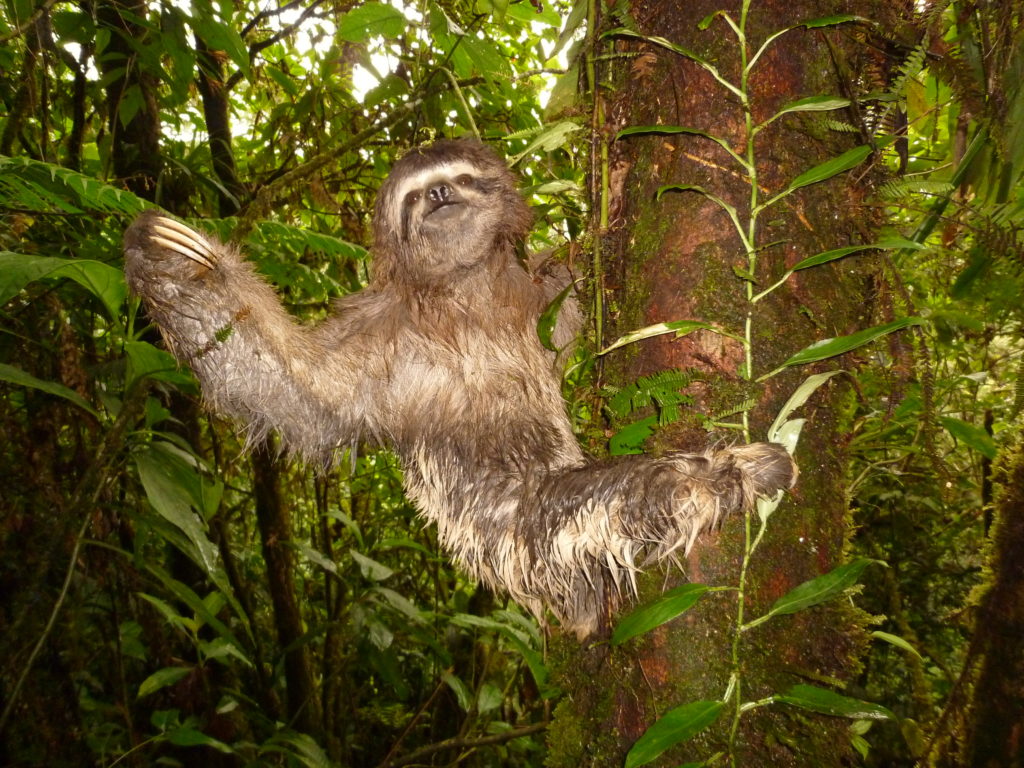 Q: What inspired you to start a project like this?
Frank: I would say a combination of adventurism and involvement. I volunteered myself in many different animal shelters. I loved being in nature and working with animals and enjoyed the positive energy of working with likeminded people. Alongside my experiences, I studied and created my own ideas of how a wildlife rescue and rehabilitation centre should function.
For me, a theory was not enough, I had to give it a go and prove my ideas could work. Starting the Merazonia volunteer animal shelter in Amazonas Ecuador, was a way to put my ideas into action and it was the most righteous adventure I could think of.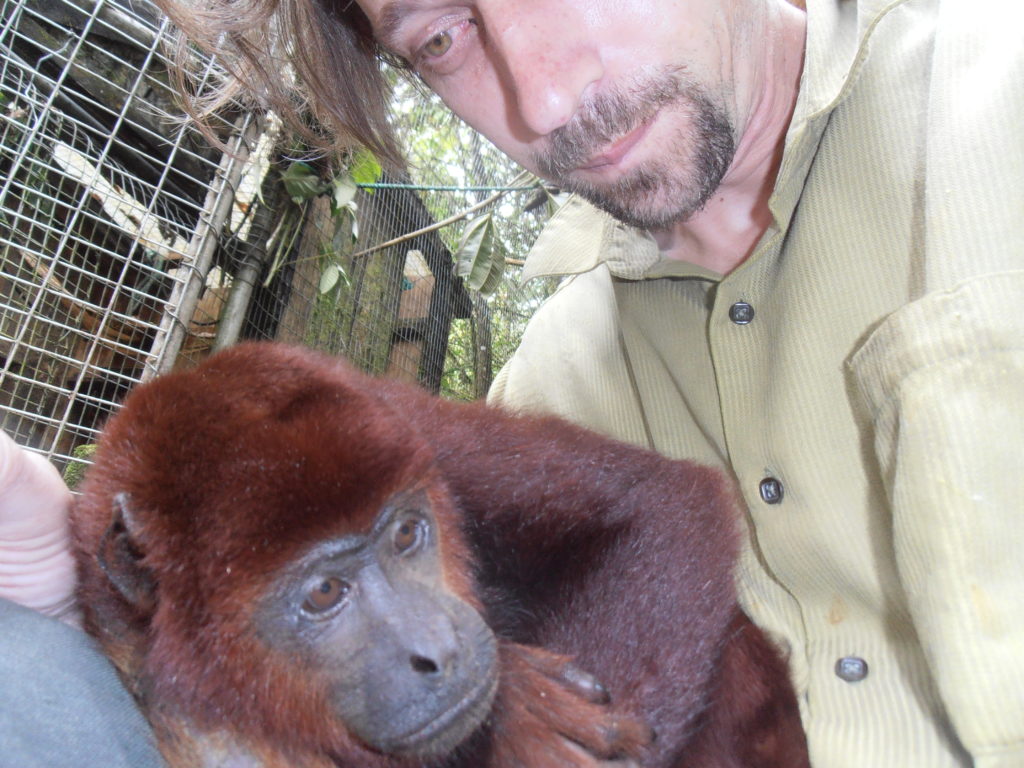 Q: What do you want to achieve for the animals in the Amazon rainforest?
Frank: My main aims are to: give trafficked animals their freedom back; create more local awareness about the importance and benefits of conservation; make people enthusiastic about wildlife conservation and conservation in general; have fun doing something good and meaningful.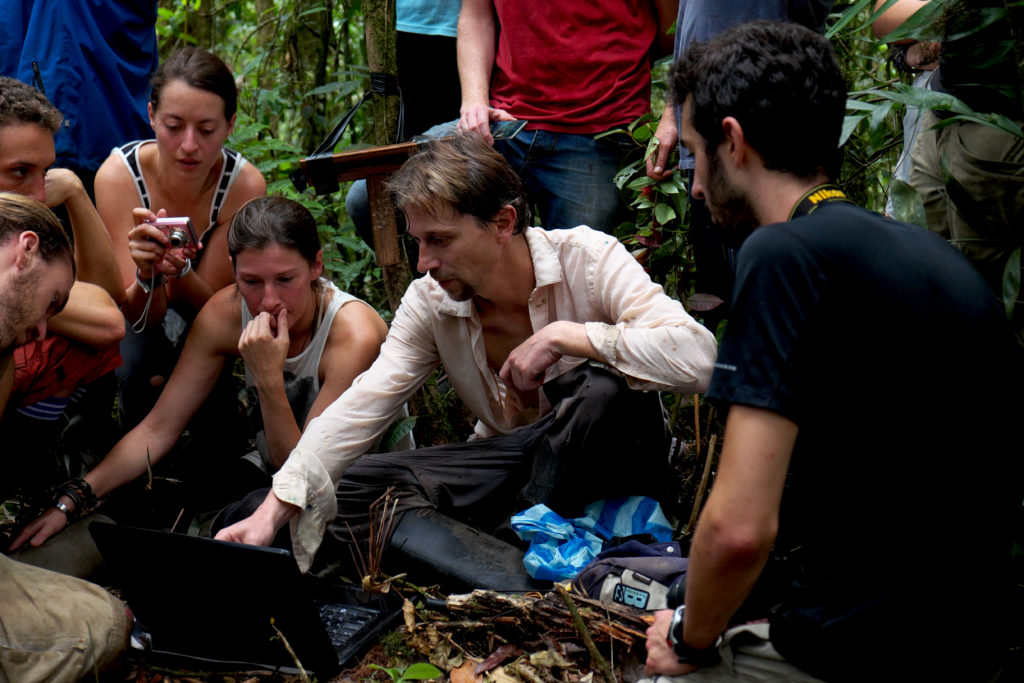 Q: What are the main challenges for Merazonia?
Frank: One of the main and first challenges I had with Merazonia Wildlife Centre, was building living quarters and animal enclosures in the middle of the jungle when there was no road access. On top of the tricky location, there were some legal issues to overcome and some paperwork to get through too. In addition to the challenges faced by the centre, I had to keep believing in the dream I had for Merazonia Wildlife Centre and making that dream a reality. The reality of doing what we were doing could be very confrontational with various local groups. Overcoming all the challenges to get to the point we are today has been enormously satisfying.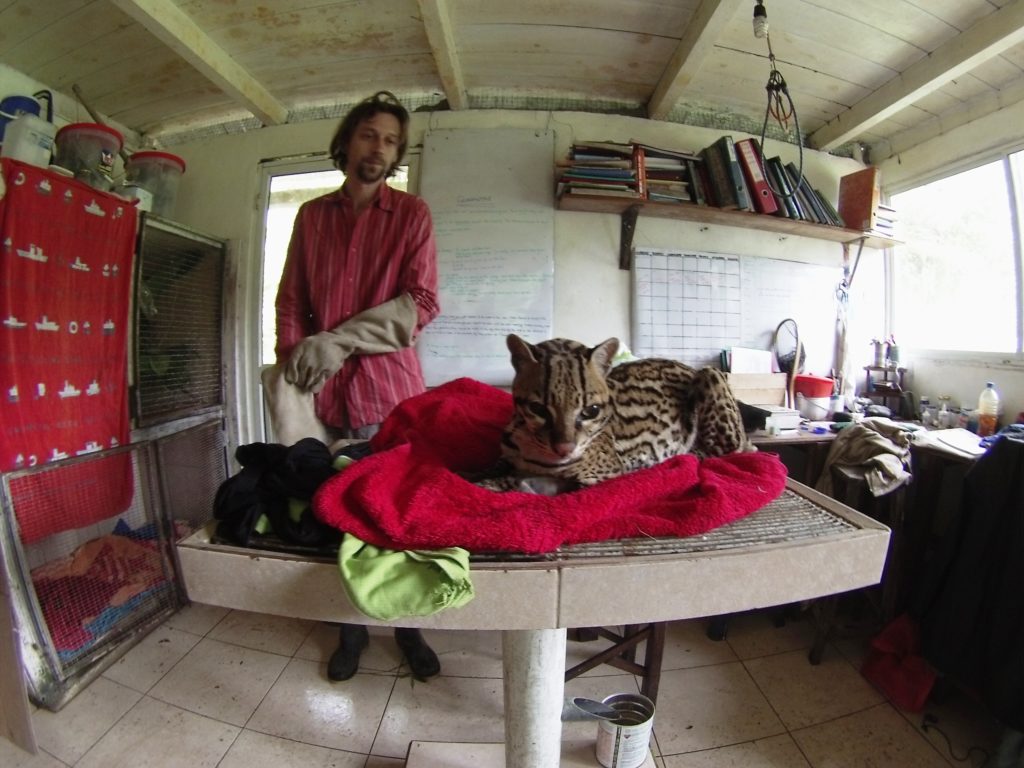 Q: Why are you so motivated to make a difference?
Frank: I think trying to make a difference is what keeps life interesting and the mind agile and forward thinking. Surrounding yourself with people eager to learn and make a change is exhilarating and keeps me motivated. New people bring new perspectives that prevent you from dozing off, as a figure of speech.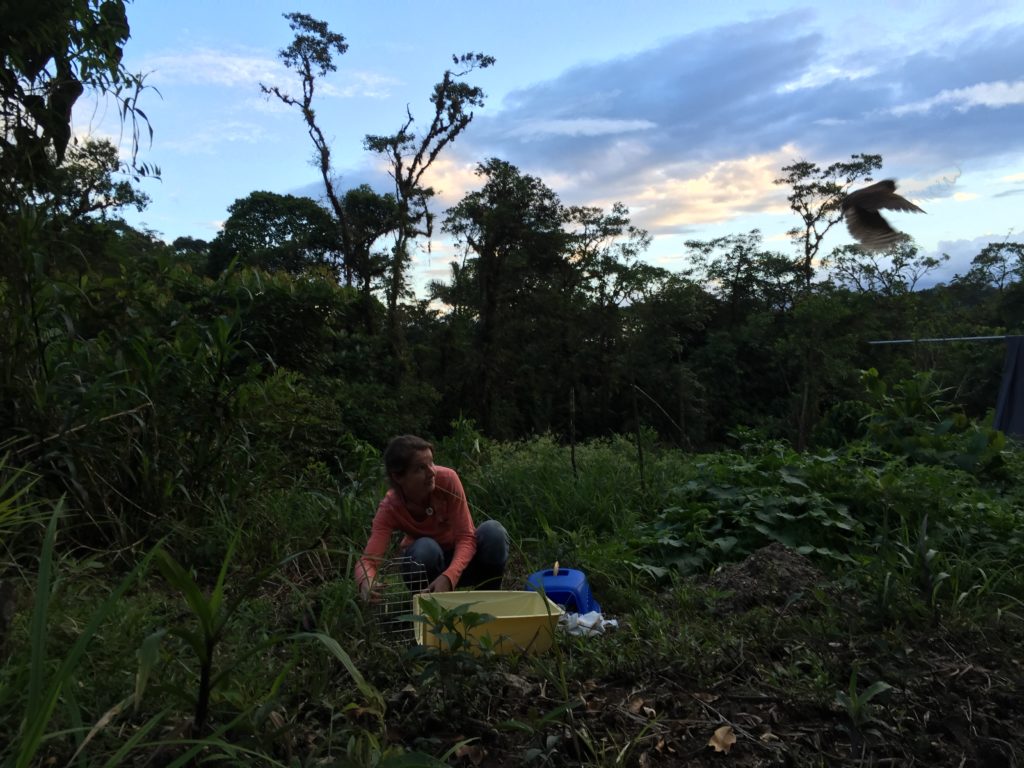 Q: Do you feel there is a reward in your efforts, if so, what is it?
Frank: God yes! I admit sometimes it is hard to keep going when animals are sick or die due to injuries or previous mistreatment. Sometimes you find yourself wondering 'What's the point?' But then there are the moments where all your dedication and efforts pay off and you see an animal taste freedom for the first time, then adapt to it, and finally flourish in it, like baby sloth Ali, for example.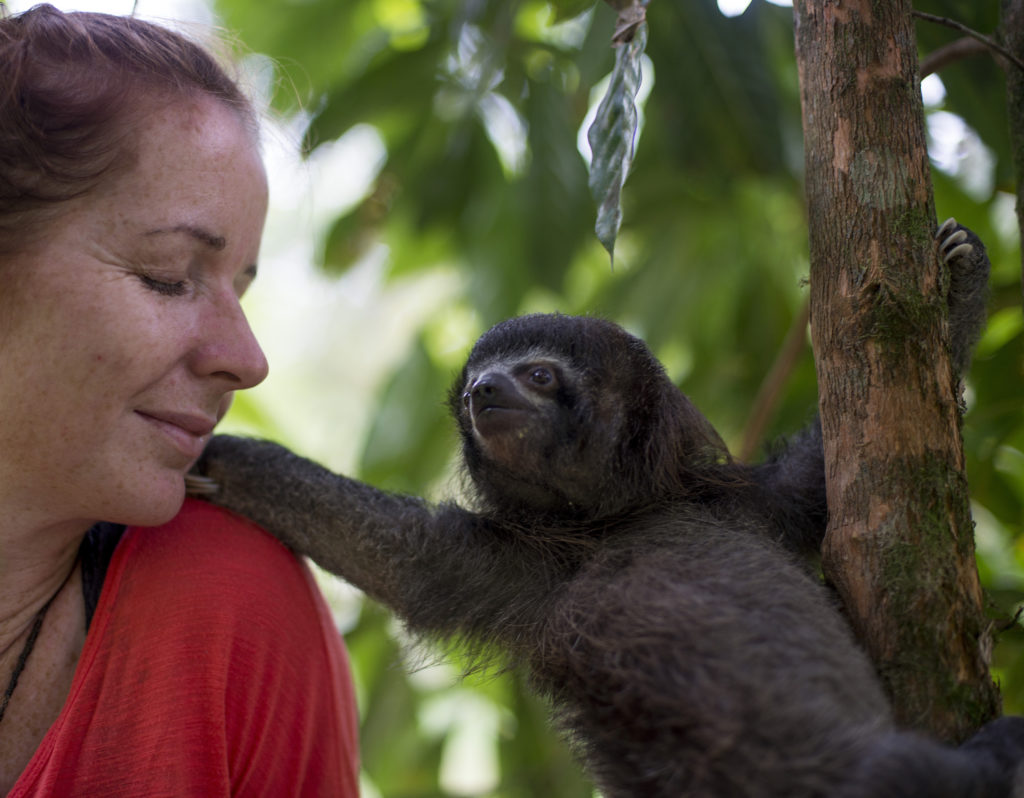 When you are with the animals that require additional attention, both physical and emotional, you form a stronger bond with them. There is this one howler monkey, for example, Neve. The two of us have gone through some good and bad times together. Remember the movie E.T.? I feel like our relationship compares to that of E.T. and Elliott. When Neve feels bad, I do too. When she is doing well, I am chipper.
Red howler monkeys are very difficult to keep healthy in captivity. Merazonia is the only centre in Ecuador successfully doing so. Neve was the only howler monkey here for a while and she got depressed, so we had to give her lots of personal attention, but our persistence and dedication paid off. After more howler monkeys arrived, she was instantly happier and she did not need us anymore. I am proud to say that she is now living with her group, rehabilitated, wild and free.
Moments like these inspire me and make any previous setbacks pale in my memory. It erases the long nights doing the nightly milk feeds for babies or getting drenched in the rain. To see an animal develop the set of skills they were born with and return back into the wild, well it is simply amazing. Animals have skills we humans can only dream of. Some fly, some jump, some climb, some are the kings of camouflage. Often they combine such skills. To see them develop those natural abilities and then put them to use is simply stunning.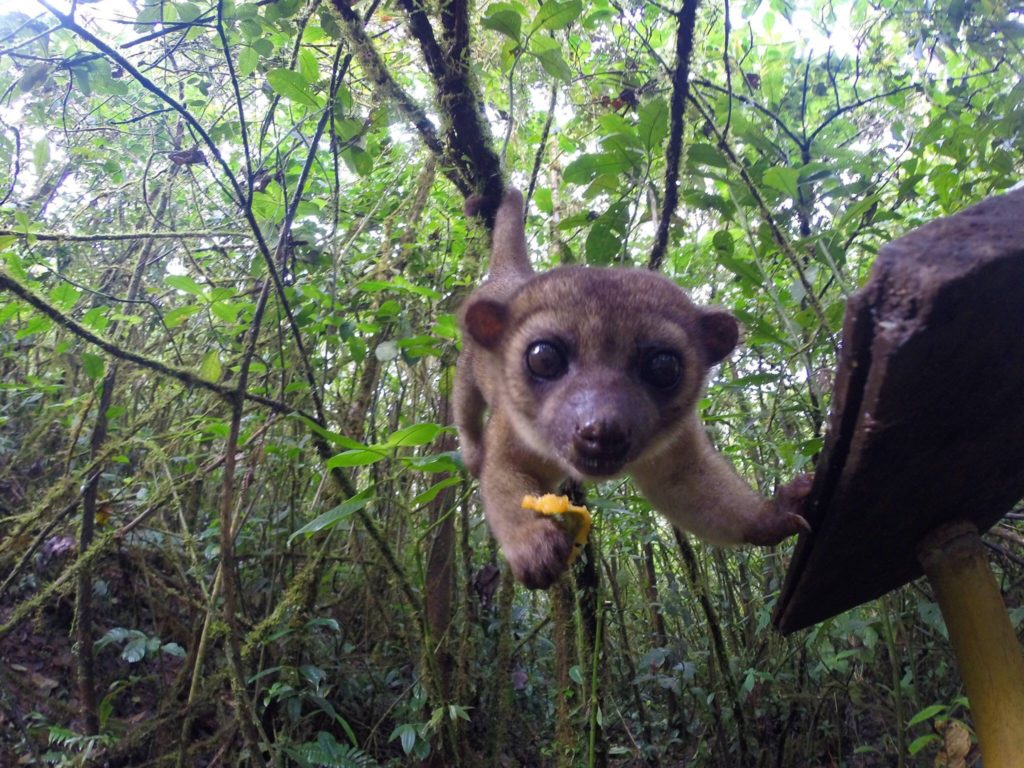 Q: If you had your way, everyone in the world would spend 5 minutes a day…
Frank: Have your own dance festival for 5 minutes: it is revitalising, clears the mind and it is fun!
Connect with Frank and the Merazonia Wildlife Centre
Website.  Facebook.  Instagram.  Twitter.  Volunteer.  Donate.
Latest posts by The CALI Award
(see all)