We have been travelling through Latin America filming people who make a difference to their communities here are our videos, you can click through on each for more information. Enjoy!
Doco # 11: World Vision Sponsored Children: What happens when they grow up?
We stopped off in remote Mexico to catch up with thte World Vision team and find out what projects they had in the area. We were lucky enough to meet up with an inspiring young girl who has benefited from the program and who is looking to give back to her community.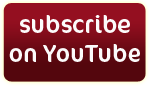 Doco # 10: One Man's Journey to Save the Leatherback Turtles
We journey to the Caribbean coast of Costa Rica where visit the Pacuare Nature reserve and see first hand the incredible work of John Denham, Hilda Denham and the Endangered Wildlife Trust in protecting critically endangered Leatherback Turtles.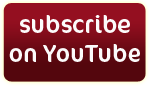 Doco #9: From Guatemala to Cuba- The Orphan who becomes a doctor
One of my favourite videos to shoot and also one of the most challenging. We journey from an orphanage in the remote jungle of Guatemala to the incredible city of Havana in Cuba following the story of a former orphan who is now finishing his medical studies.
This is an incredible story of triumph against adversity and one which really made all the hard work worthwhile. We gained perspective and lots of it.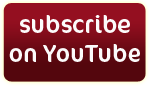 Doco #8: Protecting Tortoises on the Galapagos Islands

The Galapagos Islands are home to some of the most diverse and unique animals on the planet. Amongst them are the giant land tortoises. These ancient creatures can live to be in their hundreds and have been around since dinosaur times.
That is all chnging. Critically endangered around the globe, The Galapagos is one of the last bastions of safety for these creatures. But even here thet are coming under pressure. Watch this video and see how the locals are helping to safeguard their future.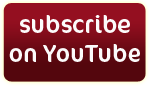 Doco #7: Bee Conservation Project in Mexico

Tulum, on the Yucatan Coast of Mexico, is a gorgeous town which is also home to a species of Bee called Melipona. This Bee has been on the brink of extinction, but is being brought back into life by a group headed by a local French business man.
We follow the story into the highlands of the area where Mayan families are being taught how to care for and use the bees – a tradition which had almost died out.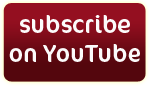 Doco #6: Soup Kitchen to Feed the Hungry in Guatemala 
.

Doco #5: Community Project Save Turtles, Using Plastic Bags From Beaches
This is a gorgeous little project we found in a little coastal village in Nicaragua. These women collect plastic bags from the ocean and beaches and then use them to make awesome products like bags, hats and purses.
Imagine if we could find uses like this for all the leftover plastic bags, turning rubbish into income!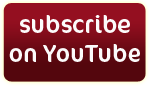 Doco #4: World Vision – we see for ourselves their work in Mexico
We are up to mini documentary number 4 and we are thrilled to bring you one from a World Vision project we visited in Mexico
World Vision is a global charity that creates development programs to empower whole communities, you have probably heard of sponsoring a child through World Vision ($1 a day) a what really happens with the money?
The Mexican offices opened up their doors to us and this is the first of two projects we visit there…
Doco #3: An Inspiring Story of Women's Rights
For this story we travelled to the north of Nicaragua where poverty means many children in rural areas, especially girls do not get access to an education.
With no education there are limited options for work, many young girls travel to the towns looking for work and find themselves working in the sex industry. They are able to earn money and support their families but they have no protection from their clients and no understanding of their rights.
These inspiring women are doing something about that…
Doco #2: Football and Women's Rights in Ometepe
For this story we travelled to the island of Ometepe. A few years back a large group of women marched on the town hall fighting for the right to play football.
These women now have a league that gives young women a physical outlet as well as a social community where they have support and learn their basic human rights.
The results have reduced teen pregnancy and violence on the island and has created a massive social change in just a few years. (And the football pitches are the most exotic we have ever seen!).
Doco #1: An Inspiring Story From The Slums of Colombia
Our first story brought us to the north coast of Colombia, the slums are only 15 minutes outside the city of Santa Marta, but they may as well be on the other side of the world as locals cannot afford to take a $3 taxi to the doctor or town.
Poverty is so tough here than many turn to drugs and alcohol, which of course adds more issues. This means that many kids have severely dysfunctional families as well as a a lack of funds for basic healthcare and education.
Well we fell in love with the kids and the schools. Oscar has created a stable and consistent environment where they can grow their chances of escaping the cycle. We hope you enjoy the story as much as we enjoyed filming it for you…