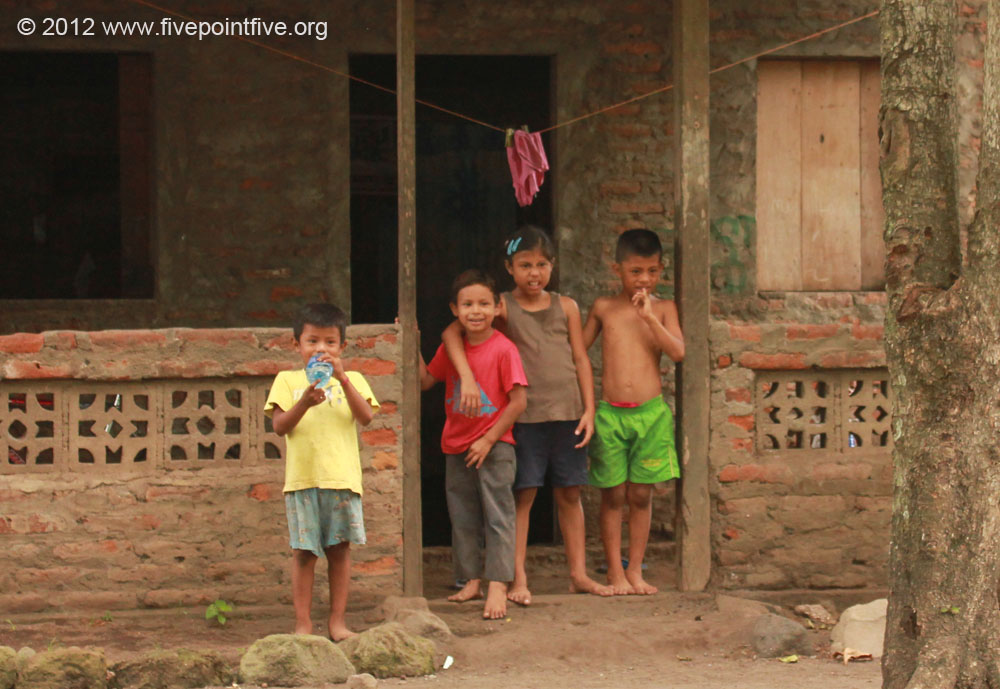 The modern Nicaragua is a relatively new country. In the 70's and 80's they fought a civil war and overthrew a dictator who had ruled for 50 years.
In the 80's and 90's they fought against the U.S. backed Contras soldiers who were based in Honduras. The economic implications of the past 100 years are plain to see in the modern day, it is a country still finding its feet and is the second poorest country in Latin America.
An average uneducated labourer gets $2-$3 per day for working in the fields.
It came as no surprise to hear that women are still marginalised and victims of old fashioned attitudes. Women and girls are treated like second class citizens, who's duties lie in the house.
Meeting with FCAM
The Five Point Five team met the Fondo Centroamericano de Mujeres in the capital city Managua.
This group raises funds around the world and primarily targets feminists and feminist supporter groups. They then redistribute the money to support dozens of small grassroots projects  who are working to improve the lives of marginalised women.
One of these projects took us to the island of Ometepe.
Ometepe is an island made of two volcanoes. What is unique about this island is that it sits in the middle of a massive lake. One volcano is still active and these behemoths of natural beauty dominate the skyline of the island.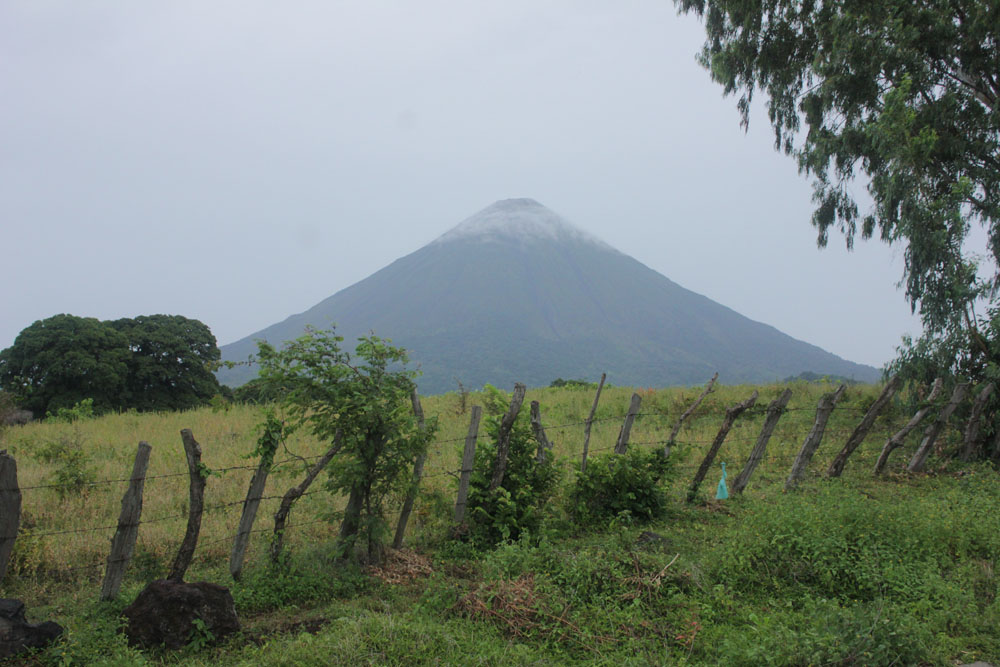 Ometepe – the work of Amojo
The group that is supported by the contributions is called Amojo. We caught up with founder Lydieth de Coro Cruzero, who told us a little about the island and the history of the struggle for women here.
"We started because we saw a problem with the young people of the island – it was 1993/4 and problems like having very young pregnancies, not communicating with their parents were very common. Also they had no access to good education.

It was important to work with girls as they are more discriminated against an they have less opportunities than boys. Boys here have much more freedom than girls."
The group used football to empower the girls. In the beginning they ran a tournament once a year for the youths of the island. After a while they noticed that while both sexes were playing, only the women and girls did the work to run it.
They created a rule that in order to play you had to help run the tournament. This brought a radical change in the participants – and the women only league was born. The tournament is now held regularly and the island of 40,000 people has a full league with 7 teams playing – all of them girls.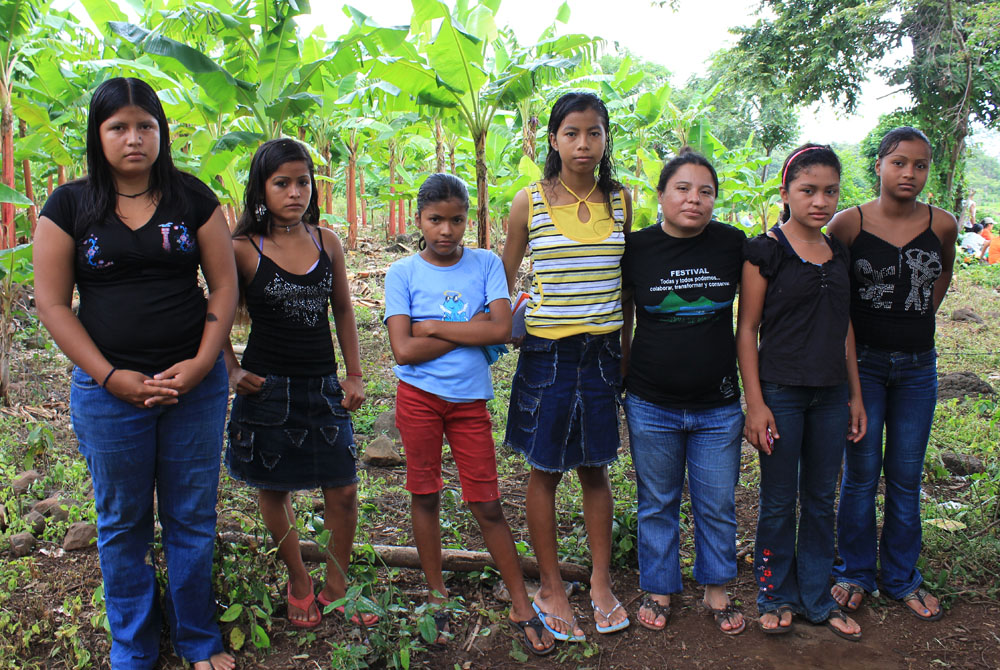 Learning their rights
Not only do the girls learn how to play in a team, get fit and get to visit new parts of the island, but they are also taught their rights as women and as human beings.
They are taught sex education, that they are equals, that violence is not something they should accept and now have a place where they can discuss their problems and the challenges they face.
For the yearly final there are two necessities for entry – 50% is based on the results of your football games and the other 50% is based on how the girls answer questions about women's rights. What this is creating is a whole community of young, sporty women who believe in themselves and understand their rights.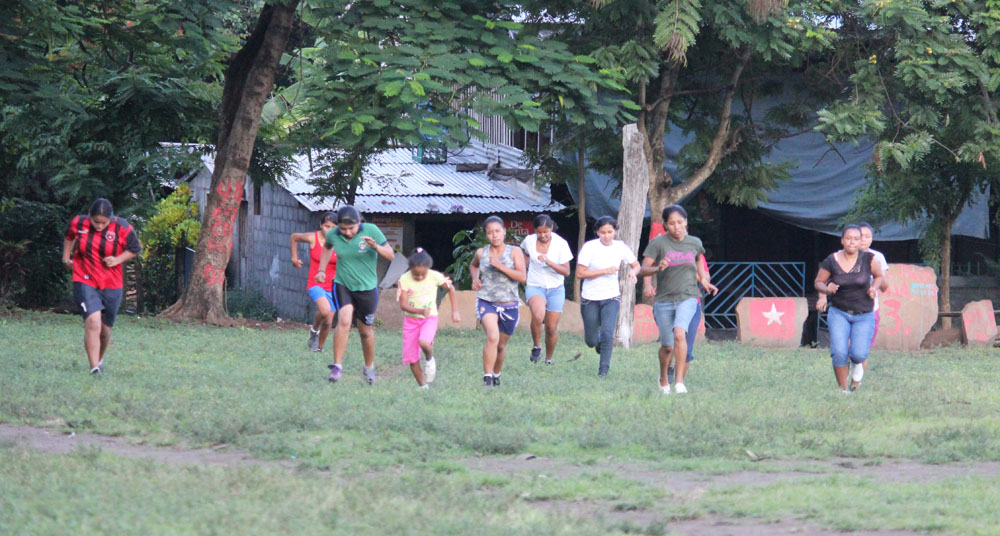 Times are a changing
The evidence of improved lives for girls on the island is encouraging. Young pregnancies amongst the girls who play soccer are down to almost zero. The girls have less problems with alcohol and they are all finding more confidence. Some of their girls have even obtained scholarships for university.
Lidieth continued –
"I think as a community that we have more respect for women. Also some people in the community have said that  our organisation has begun to create smart women."
But it was not always plain sailing. In the beginning they had to fight against the community and the attitudes of the fathers of the girls. In the early days 200 women marched to the Mayor's office to demand he speak to them about the problems and difficulties they were facing. They had no voice before, but the mayor listened… and changes came.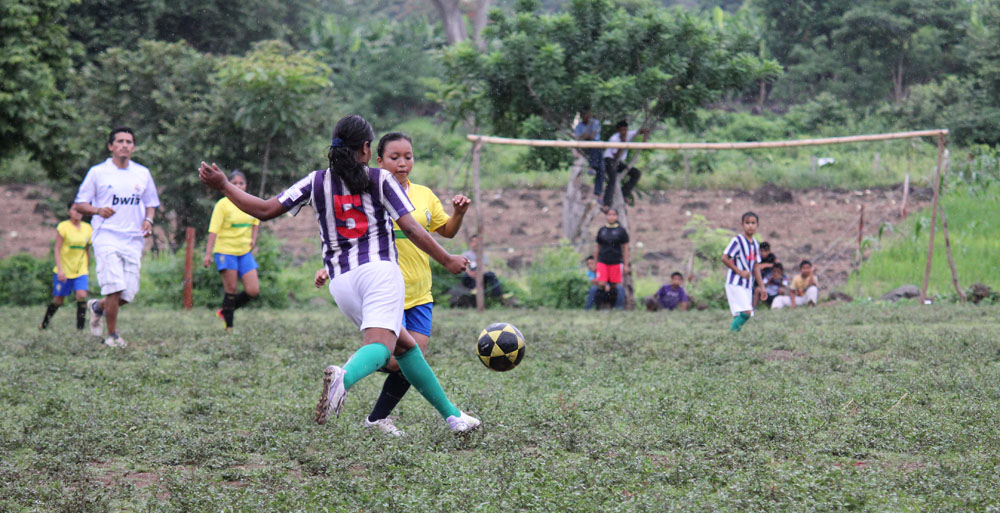 The word on the street  is that parents are now supportive. Fathers see their girls playing and know they are in a good place. The community comes down to watch games and there is a real sense that the girls on this island are beginning to taste some of the freedom and opportunities offered to women in other parts of the world.
Lydieth added
"I think another important thing is that they respect themselves and change their personal vision of what they want form life, they have much better esteem"
This island has seen some radical transformations over the last 30 years. But the current empowerment of young girls can only lead to good things. The girls have a community, they have strong young female peers who are not going to be bowled over by old age male ideologies.
The girls have a physical outlet and an opportunity to make friends with other young girls in the same way that football has built bridges throughout the world for over a hundred years. The girls are having fun and understanding their rights as human beings and more particular, as women.
Is football life and death?
The famous manager of Liverpool Football Club, Bill Shankly, once said:
"There are some footballers who think that football is a matter of life and death. I am very disappointed with that attitude. Let me assure you that it is much more important than that".
While modern millionaire superstars of the football are grossly removed from such sentiment, let me tell you that here on an island in Nicaragua that I truly understood what Shankly's words mean.
Football is giving these girls confidence, friendship, opportunity and possibility.
Now what in life is more important than that?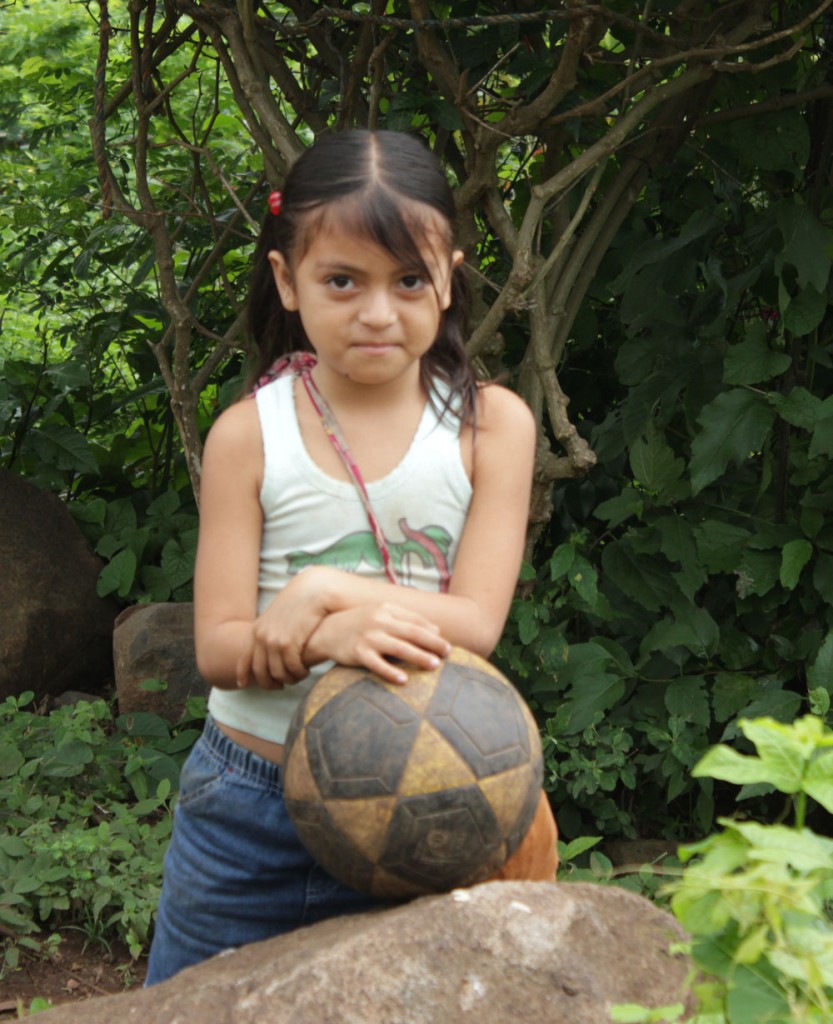 Want more?
Latest posts by John Leonard
(see all)