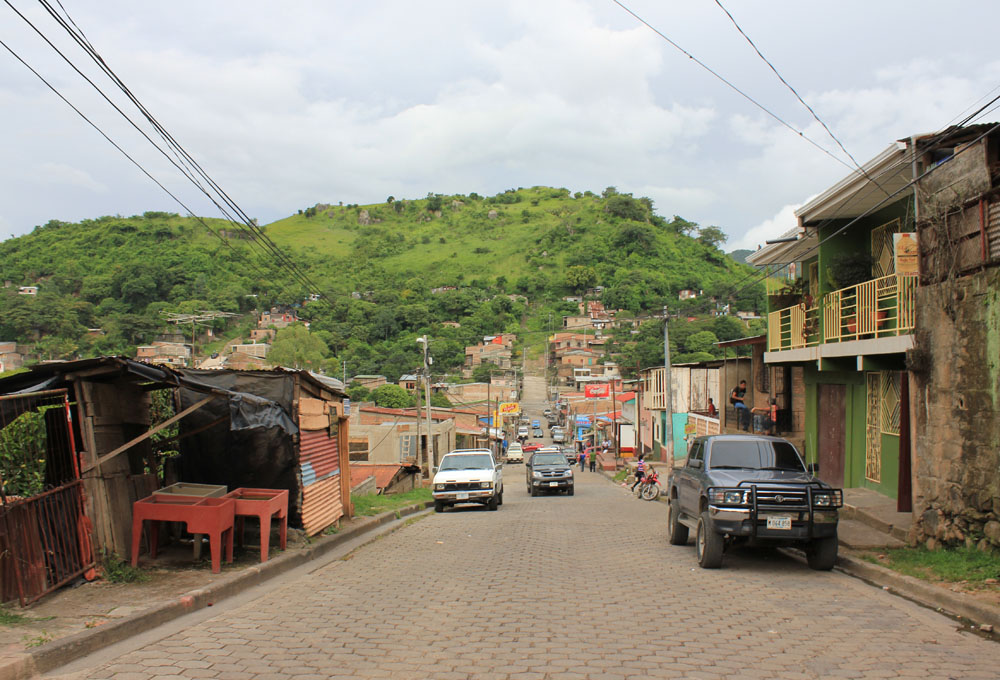 In the mountains of Northern Nicaragua is a small town called Matagalpa. Home to some 100,000 people, it is a bustling place. While there appear to be many industries forging ahead, in the country there are few opportunities for women to work and education is difficult to come by.
Eking out an existence earning $2 a day labouring with a machete is one of the few options available.
For girls and women without education, the future is bleak.
Becoming sex workers
Desperate and with few options, many women have turned to the sex industry to support themselves. Earning over $5 per client means that these women can support their families. Yes, $5 per client. While this may seem a pittance in western eyes, it allows these women a certain freedom, independence and financial stability, that is hard to come by in Northern Nicaragua.
While we were travelling through Nicaragua, we stopped in the capital Managua, and spoke with Ana Crikion and Marlia Avendaña from Fondo Centroamericano de Mujeres. These women run an organisation which distributes resources to women's groups all over Central America. While we were there, they told us about a group called "Los Golondrinas" who work in Matagalpa.
Los Golondrinas is a band of women who have formed to help support and educate sex workers in Matagalpa. Most of them are former sex workers themselves and they know first-hand the dangers which the women face – violence, aggression, discrimination, STD's and HIV to name but a few.
Founded by Fanni Rodriguez, they empower the women with knowledge of their rights and responsibilities.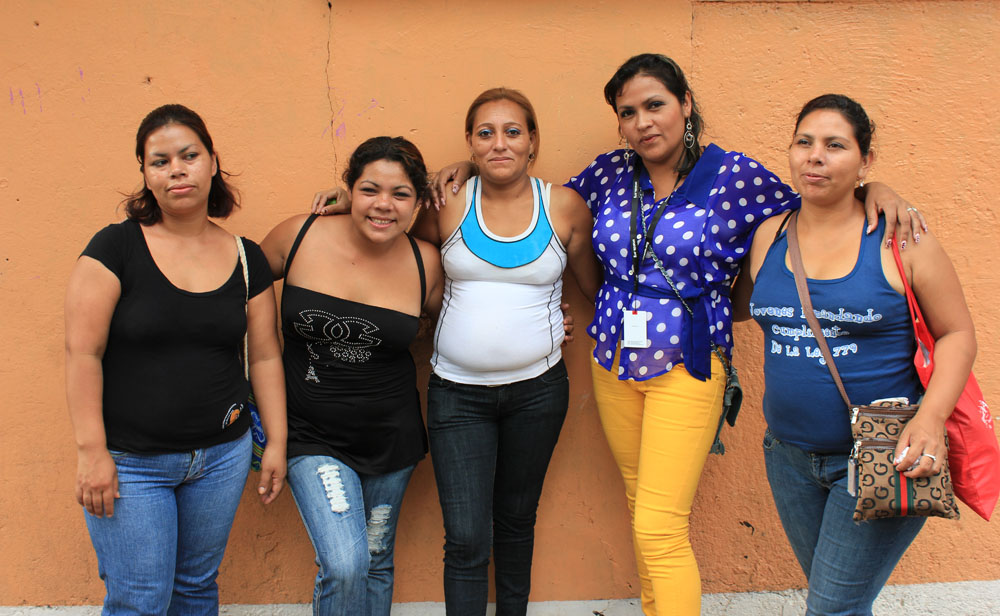 The women's pride
We journeyed north and met with Fanni and her team in a small office on the outskirts of the town. All of the women agreed to tell us their story, on camera.
There was no shame, no playing the role of victims and no remorse for their lives led so far. They were happy to work only for Los Golondrinas, but their experiences were serving to help other women not so fortunate.

What I was touched most by, was the women's fierce pride in their ability to provide for their families. With the help of Los Golondrinas, these women do not feel labelled or limited by their profession. While most of the women have now given up sex work as they were employed by Los Golondrinas, they have not forgotten what they had to go through to get to this point.
We visit a brothel
In the local area, over 16 brothels had opened in the last few years. Fanni was able to arrange a visit to one that afternoon so we jumped in the back of a pickup truck and headed out across the town.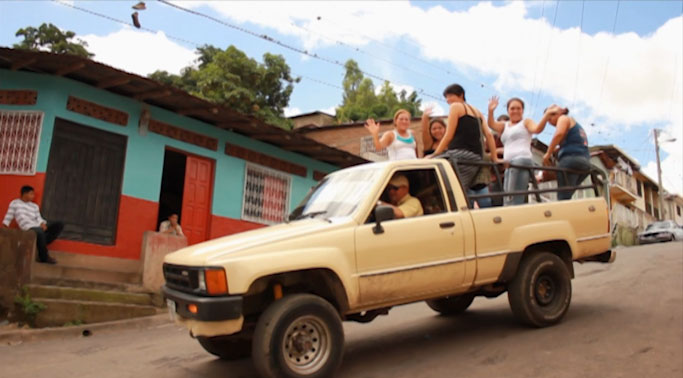 We had a chance to meet with a current sex worker, Carolina who worked and lived in the back of an old bar, providing services to the local men of the area.
The conditions were squalid at best. The bar was two rooms with a small bar in the corner of one and a jukebox playing loud Latin music in the other. Men would come to drink in the front and meet the sex workers, if they wanted to hire them, they would then head back to the small rooms in the back.
We walked through a doorway and down a dark cement corridor to find rooms were dark, dank and dirty, bed pressed up against a splotchy wall with random scrawling in different places. Each woman with only a small bag of her makeup and belongings in the corner of the room on an upturned milk crate.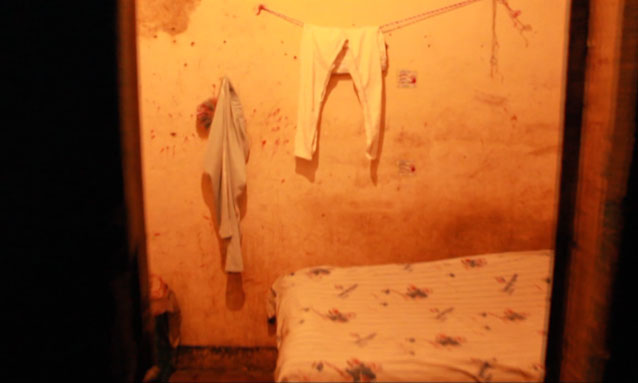 We passed clients urinating in open urinals along the passageway which led to the rooms. This is where some of the women lived and worked, those from out of town would spend several days here before returning home for a few days to see their children.
Carolina, has 5 children and she pays someone to look after them. She works to give her children a future and travels to live here for 8 days at a time, taking care of clients. She returns to her home for 2/3 days to spend time with her family before returning for work.
While we were there, someone likened sex work to men labouring in the fields – you use your body to generate income to provide for your family. She said "A man uses his hands to work, we use our bodies".
The women have no pimps or protection. In this case they are not trafficked or forced by physical threats. They are here by choice, albeit one limited by lack of education and gender. They work in dingy hovels at the back of raggedy old bars and restaurants, and in many ways proud to give themselves so that their children can have a future.
The bar owners charge a small fee, but these are not brothels in the conventional sense. They operate almost like a self employed franchise, renting a space at the back of a commercial centre.
The constant threats
The women face a constant threat of violence from clients. There is no policing for them. There are no safe guards and until Los Golondrinas came along, many of the women did not know their basic rights – like their right to wear a condom to protect them from STD's and HIV.
As well as the potential day to day abuse these women face a lifetime of discrimination.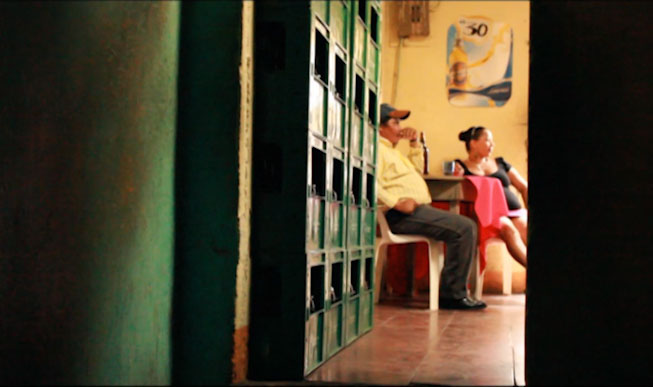 The beauty of Los Golonrinos is that they give a voice to a marginalised section of people in one of the poorest countries in the world. They help inform these sex workers about their rights. They support them through their difficult lives and campaign for sex work to become a recognised profession.
All the women we talked with spoke about the violence they have suffered or had seen first-hand. They have been threatened, beaten and verbally abused many times. They have suffered psychological damage at the hands of drunken, abusive clients. There is no glamour, no glitter and certainly no glory in this kind of life.
Hope in the hills
There are certain days when I feel like everything is going to be alright. Finishing the days shooting with these women was one of them. I was blown away by these women and their strength. I was surprised by their pride in being able to care for their family, irrespective of their profession and I was shocked by the conditions in which they worked.
The incredible thing was that these women have turned their experiences in this industry, into a positive at every turn. They were happy they could provide for their children as sex workers, but now they could provide for the sex workers, as advisors, trainers and coaches. They are now agents of change, not victims of circumstance.
With support from feminist organisations around the world, these women really are making a difference.
Watch the 5 minute documentary!
Latest posts by John Leonard
(see all)