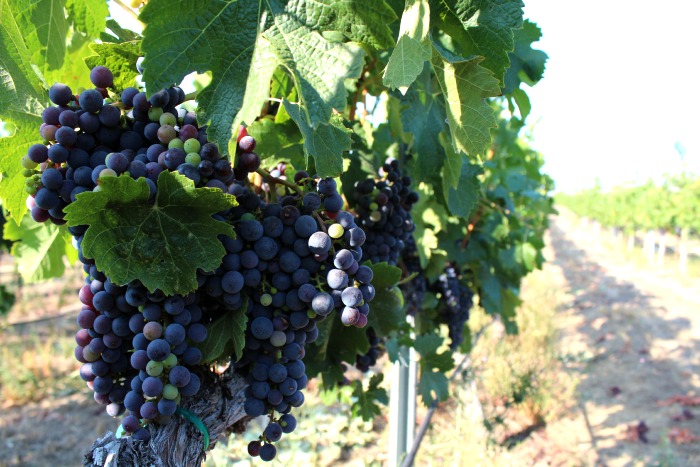 .
When one plans to take in the many sights of California, these usual places are always a must: Los Angeles, San Diego, Orange County and San Francisco.
But one area that absolutely MUST be included in this list, is California Wine Country: Napa, Sonoma, Santa Rosa and surrounds. At just over an hour from San Francisco, to not experience these places is a crime in itself.
Whether you are a wine lover or just enjoy beautiful landscapes of endless vineyards, rolling hills and tree-lined streets, it really is a dream to drive around this countryside, even just for a few days.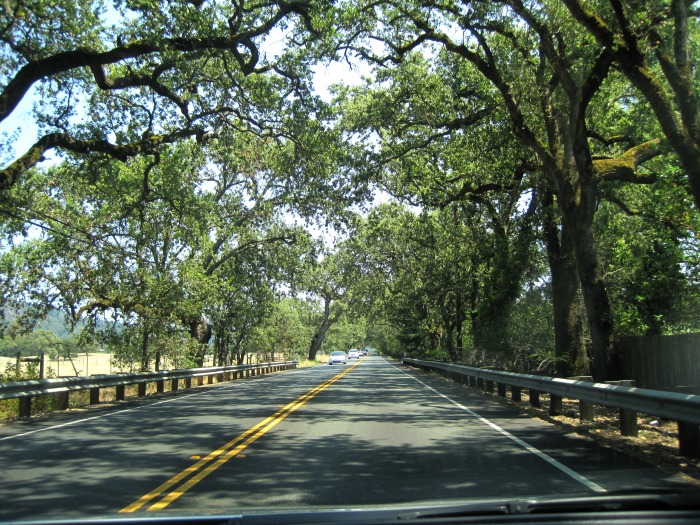 Accommodation in Wine Country
California Wine Country can be a very expensive place to find accommodation, so choosing where to base yourself is key. If you want to splurge there are endless hotels, B&B's and inns within Napa and Sonoma; but they will be rather costly as they will be close to everything in these areas.
On the flip slide, I always choose the cheaper option so I can enjoy myself a little more with the alcohol and cuisine available, as you really don't spend too much time in your room anyway.
How do I manage to do this?
Well, as a seasoned US traveller, I know how to use Tripadvisor and Google Maps rather well. After a lot of research, I found the city of Santa Rosa to be the best value (and an interesting place on its own as well) that was only a 30 minute drive from the main Wine Country areas I would be exploring.
My choice of accommodation is always the Sandman Santa Rosa and I never regret it. I have stayed here twice for more than 50% less than what Napa and Sonoma accommodations charge, so it really is a no-brainer for me. The rooms are nice enough, and you get free breakfast, Wi-Fi and parking.
I prefer my money goes towards actually experiencing everything a place offers, not splurging on luxury all the time. But this is a wonderful choice.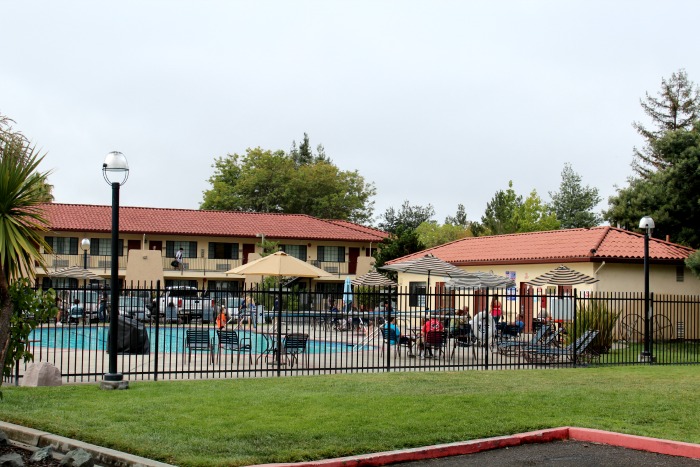 Santa Rosa: a city feel in Wine Country
Santa Rosa is a cool town. It is full of restaurants and bars that all allow for wine based activities as well. There are decent shopping options around here too with everything from a Walmart to Kohls if you need them (I love shopping!)
In summer, there is even a Santa Rosa County Fair, which I went to on my first visit and it was awesome! From food stalls, to rides, to horse racing and monster trucks; it was a true American country fair in Wine Country. So, if you plan on being in town then I wholly recommend a detour there!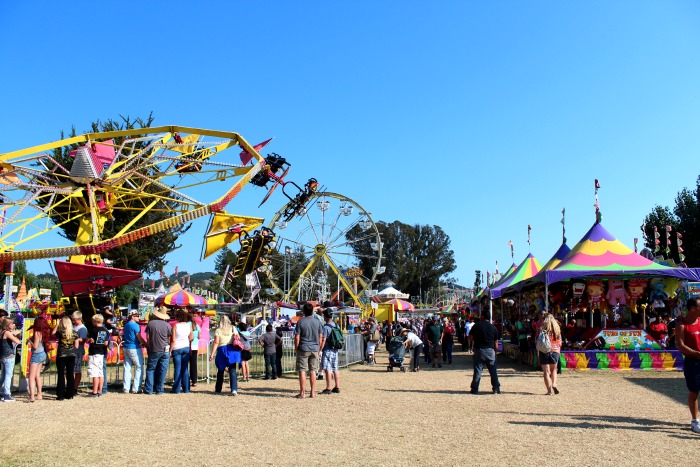 Napa Valley: historic downtown and riverfront
Napa is an awesome place, especially the historic downtown area.
The riverfront offers a relaxing walk, or sit down meal (I recommend the Napa General Store, it was delicious and made for a nice summer lunch in the shade, with a view of the river). There is also a massive chair that people can have photos on, which of course we did! So make sure you snap one of those too.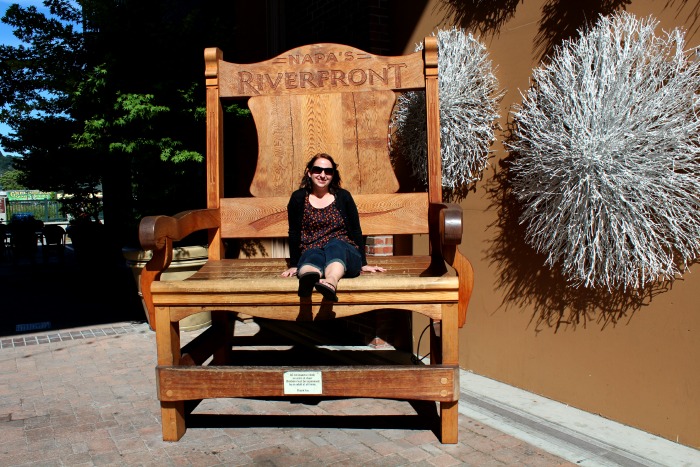 .
Napa is very big place with many wineries all over town, but if you are short for time, the historic district is all you need to get a feel for the place and have an enjoyable time. It's a really nice part of town!
Sonoma: a town square of fun!
Of all the places in Wine Country, Sonoma is my favourite!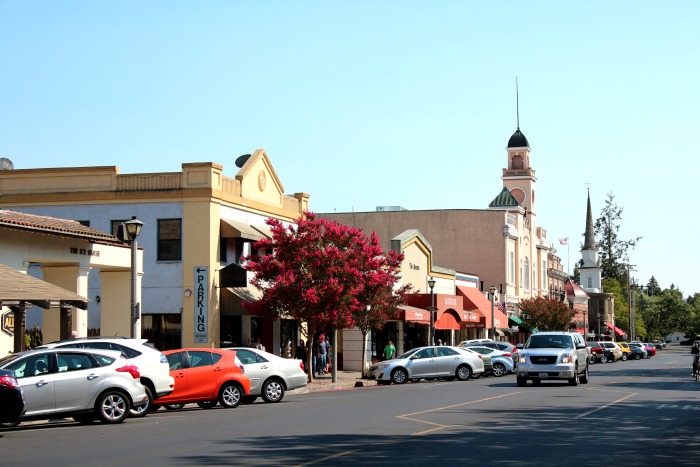 .
Not only is it beautiful, but it's also charming, with a large town square and park, restaurants all around and wineries on every corner. If you are a fan of the US dating series The Bachelor, Bachelor Ben Flanjik owns a winery here as well (called Envolve), so you can check that out if you like. It's a pretty cute place.
Sonoma is a town you can spend all day just walking around. It is so relaxing sitting in the square, but also nice to explore the cute stores and cafe's it contains as well.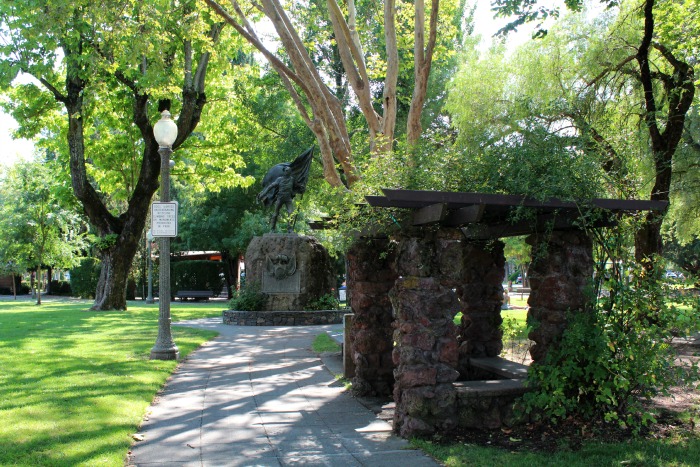 .
If you can only fit in one day of sightseeing in Wine Country, then Sonoma is it. It has all one needs and more and the pictures speak for themselves.
I never miss out on stopping for lunch in Sonoma, and having a wine…or two, whenever I am there.
Other towns worth seeing: Calistoga & Healdsburg
Special mentions must go to the towns of Calistoga and Healdsburg.
Calistoga is a beautiful place to drive around, and if you have a few hours make sure you stop at the winery Castello Di Amorosa which is an Italian-built winery that took 20 years to finish as it was all made by hand. This winery took its design from different types of medieval castles throughout Italy and all materials used were shipped across from there to Napa.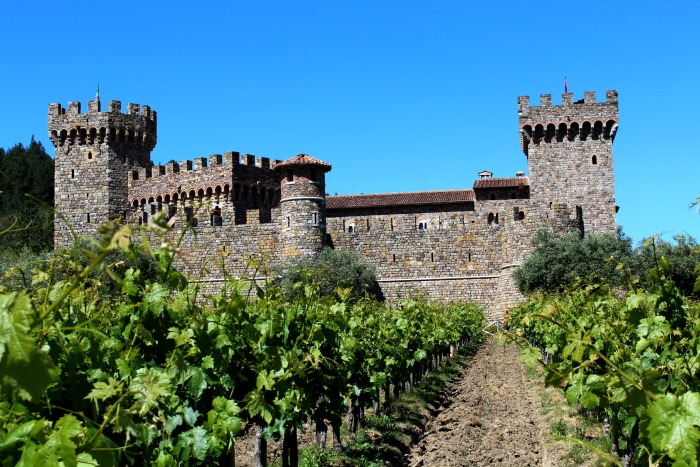 .
This winery is an amazing place to visit, having opened in 2007. The guided tour is well worth the extra charge and our guide was awesome! The price also includes a wine tasting, so that is an added bonus! If you were to visit one winery in this region, this would be the pinnacle to see.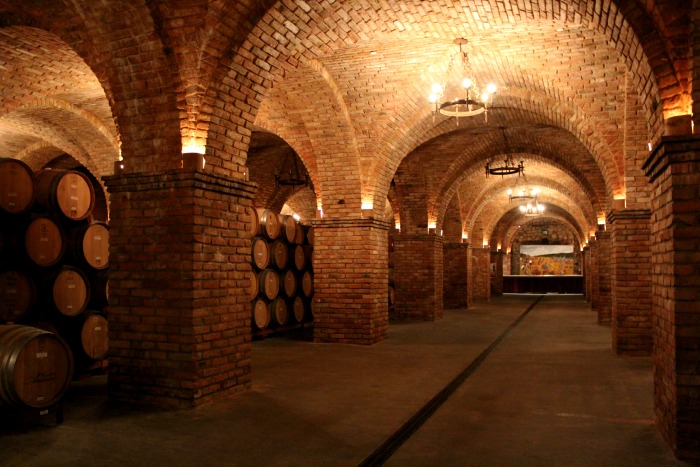 .
Healdsburg is also quite lovely and very similar to Sonoma as it too has a town square. In fact, this town square was featured in the classic horror film Scream, when the teens sit by the fountain (along with many other locations in the region). Film locations aside, it is quite a nice little pit-stop and cute place to walk around.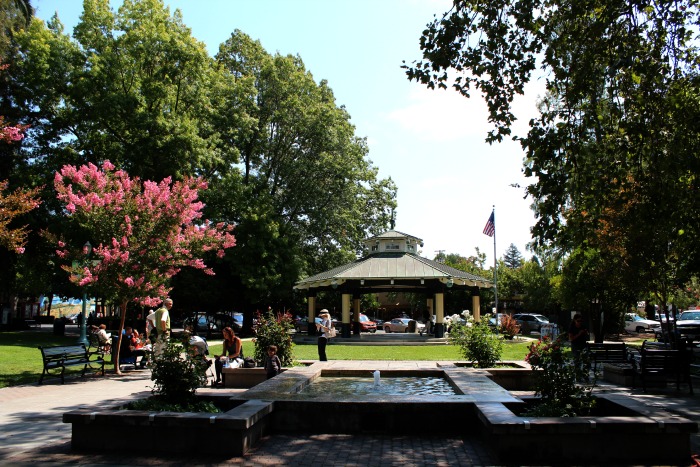 So what are you waiting for?
As winter ends in the US, now is the time to start planning that California Wine Country get away. If you can get yourself to San Francisco, do your best to spend a day or two AT LEAST in this neck of the woods.
It is such a lovely region whether you drink wine or not.
Latest posts by Toni Frazer
(see all)