Whether you are travelling alone or with others, sometimes it can be a really good option to take a tour.
Tours can last over a month, two weeks; or could even be a day trip within a local region. There are so many options out there, depending on where you are and what type of trip you are looking for.
Tours are not for everyone. But if you are looking for a cheaper holiday or want to meet other people to hang out with when exploring new cities,  tours can be the best part of travelling. If you plan on a long adventure, breaking the time up with different tours can also be a nice way to fight loneliness and make friends.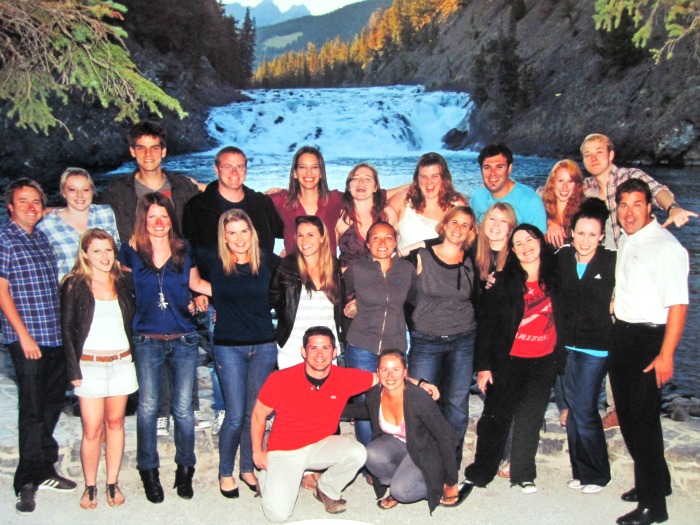 .
I have done my fair share of tours over the years, long and short; and I am happy to say I have had very enjoyable experiences (and wonderful roommates!), making life-long friends as a result.
Following a working holiday in London over the past year, I recently decided to join a Topdeck tour in February 2015 for 21 days, which takes me through a lot of Europe; stopping in Italy, Austria, Slovenia, Hungary, Poland, Czech Republic, Germany and the Netherlands.
Rather than spending my entire European travels exploring on my own (which I would be happy to do), I chose to surround myself with other people for a few weeks so that it would be a more interesting experience than travelling alone for 6 whole weeks.
It was also much cheaper to do it this way, staying in hotels so I am not roughing it, and I get to tick off more cities that I have been dying to see than if I did it on my own. It was a choice that works for me and I am really excited because I get to see so much and meet new people.
But is a tour always a good idea?
Here are some of the positives and negatives I have experienced so far in the different types of tours out there, and whether they are for you.
Long Travel Tours: (2 weeks-1 month in length)
Positives
Tours that last more than 2 weeks are good for giving travellers a feeling of family. Feeling part of a group and exploring with them can be an amazing thing. You truly feel part of the group and don't have time to feel homesick, as you get to know people just like you who are excited for an adventure in foreign lands.
For solo travellers, this is a good way to have people to hit the town with that are actually friends, and not just strangers. You really get to know your group when you are stuck with 55 of the same people for a prolonged amount of time. This can be a good or bad thing (but mostly good in my experience).
Many of these long tours are of the Contiki and Topdeck variety, as 18-35's aim to see as much of places as possible within a 4 week period or less – like Europe especially. So if you fall between this age range, it is a pretty cool opportunity to have, whether you party hard or are a more reserved traveller.
The best part about tours like these are that younger people come from everywhere. I have met people from the States to Germany to New Zealand to South Africa – and everywhere else in between. You learn new things about other cultures that you probably wouldn't expect to. It is little surprises like this that make it so worthwhile.
In 2011 I joined a tour in the US which was just over 2 weeks and that was a nice length. I was ready to depart by the time the tour was up. But I made some life-long friends and had an amazing time as my journey took me from Chicago to Los Angeles; with stops in places like Mount Rushmore, and National Parks like Yellowstone and Zion, as well as the Grand Canyon and Bryce Canyon.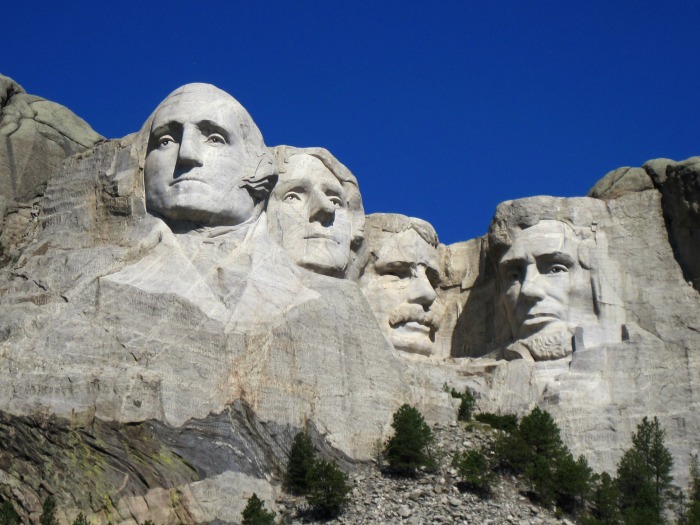 .
For a pretty quiet area of the country, having other people to enjoy this (at times) simple landscape, made it far more exciting. It was the perfect place to do a tour like this.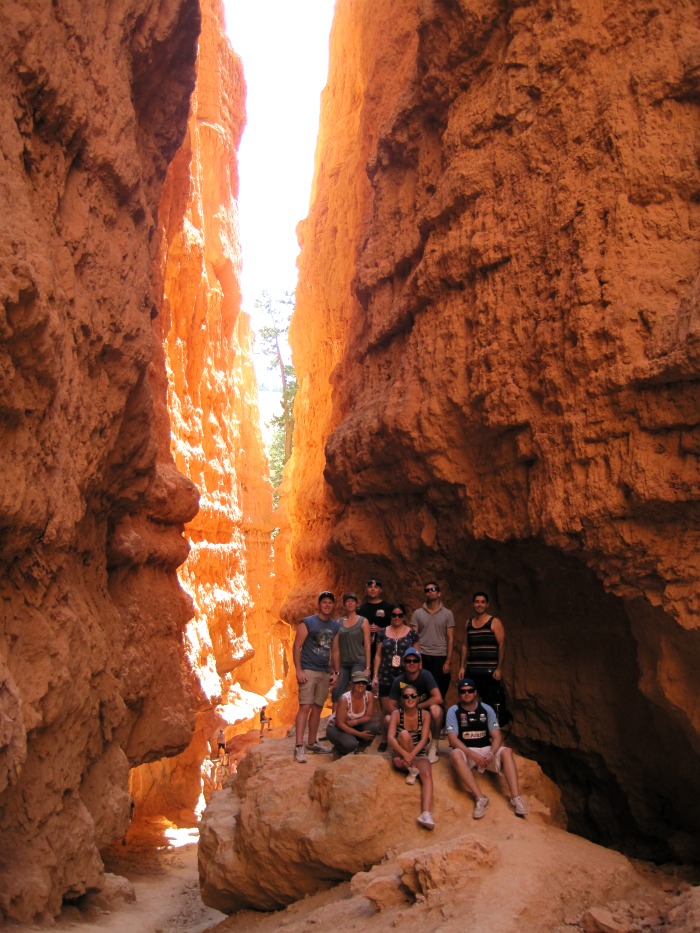 Negatives
Some people do these kinds of tours to see the world. They are not necessarily there to get drunk and become 'extra friendly' with those on the tour; as is the general expectation. If you are not into the late night partying aspect and want to enjoy the cities you are visiting more sober than drunk, you can easily still find positives in these tours.
I am in between, I like to go out but I don't drink too much, as tours are full on and having a hangover is not ideal. I want to enjoy the scenery of the places as we drive from city to city, not be sleeping off the night before. I enjoy making friends as well, but you do need to be a friendly and sociable person who wants to go out with the group, in order to make friends on tours like these.
If you have a roommate that you do not get along with, this can also cause issues for you, especially if they are of the 'friendly' variety. It is always best to have a discussion about what is ok for both of you when you are roomed together, so issues do not arise.
Long tours also make it very easy to get annoyed at people. So being able to deal with people you don't really get along with is pretty standard – you just have to be adult about it.
You can upgrade to a single supplement (for a fee) and have your own room if you prefer. I have had awesome roommates though and it has been a wonderful experience for me so far, so here's hoping this continues!
Lastly, if you are an Aussie or New Zealander especially, chances are there will be A LOT of you on the same tour. If this bothers you, then again, tours like this may not be what you are after. But, if you haven't been home in awhile, connecting with the familiar can be really nice as well.
Short Travel Tours (1-2 weeks in length)
Positives
Tours that are only a week or two have their benefits as well. If you are unsure whether to join a tour, a shorter length can make it a little more bearable.
The shorter the tour, the smaller the itinerary. But many short tours offer a far more in-depth view of one or two places, rather than many different ones.
If the idea of a few weeks on a bus doesn't sound ideal, then a short tour is a nice option. You won't see as much, but many short tours offer a more slower paced itinerary than bigger tours, which can help you to enjoy the places you visit a little more.
Some short tours will also join longer tours that have already started. This can be good since the people already on the tour will be excited to see new faces. Plus adjusting into the group is a lot easier as people are already acquainted, making it easier to make friends with already established groups that are similar to you.
I wanted to experience Alaska with an American friend, so we decided that the easiest way to get an in-depth look at this state was to do a tour with Globus. While it was a little more expensive than a Contiki tour for the same duration, it was a high quality tour which was value for money (plus not many companies featured just Alaska as a choice).
Spending 8 days across Fairbanks, Denali National Park and Anchorage was the perfect amount of time to get a feel for each place. We were given so much information and introduced to many things that are Alaskan in culture – like the Iditarod Husky race – even getting to meet one of the most well-known multiple champions, Martin Buser, and taking a tour of his husky training kennel.
We also took a drive through Denali and saw everything from caribou to grizzly bears; as well as a boat ride out to the Kenai Fjords National Park where glaciers were the most amazing sight to see.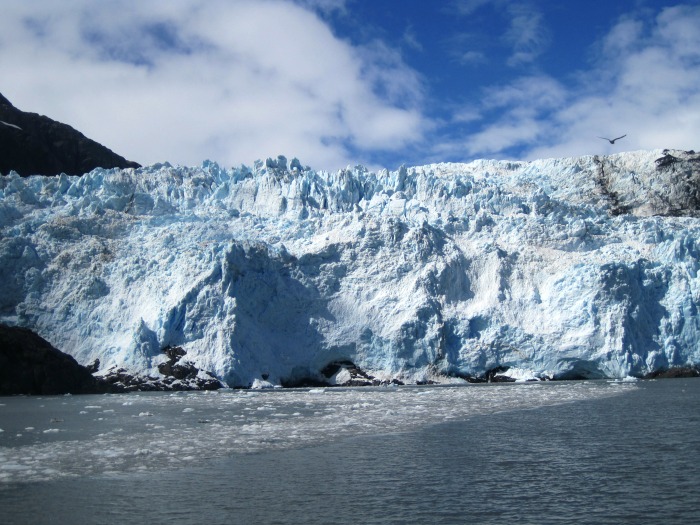 .
This tour catered to an older crowd, with the majority of people on tour with us in their 50's and above. My friend and I were on the other end of the scale in our 20's, but being easy to talk to we fit right in and had no problems making friends with people who were just like our parents and grandparents.
It was actually really nice to hear about their life stories and their children, and it was a nice change from the young 'party' type tours we had already experienced. We really enjoyed it!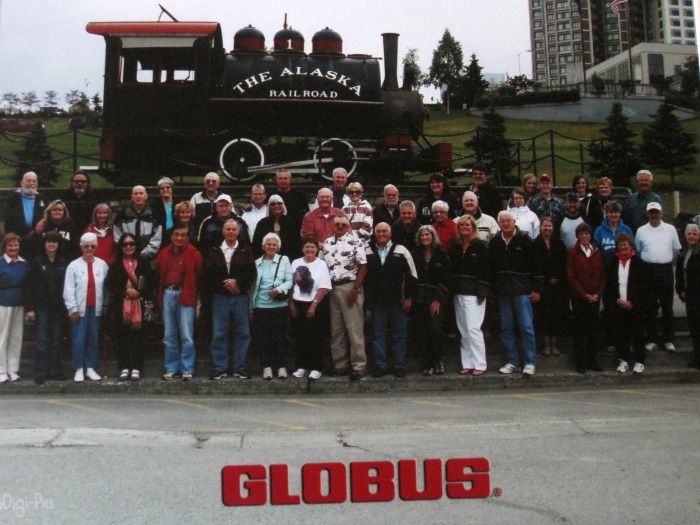 .
I also spent 12 days on a Contiki tour in Canada which was a nice change to the longer Contiki's I had done. This tour was unusually smaller with only 20 people on it; but it really allowed for the best of both worlds: a young group and a relaxed atmosphere, as we enjoyed touring the Canadian Rockies and major cities of Canada, from Banff to Jasper to Vancouver.
It was a really awesome group and a nice place to explore on a tour.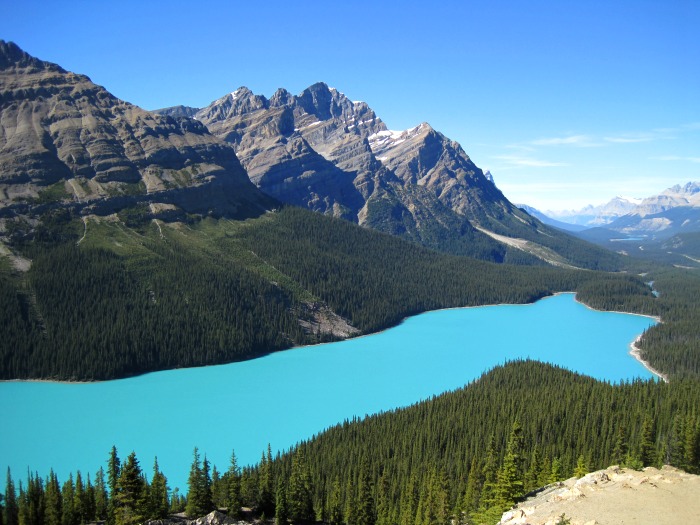 Negatives
Short tours can be exhausting!
There are early morning starts on travel days, but you can get that on any tour, as you try to fit in a lot of sightseeing in a short amount of time.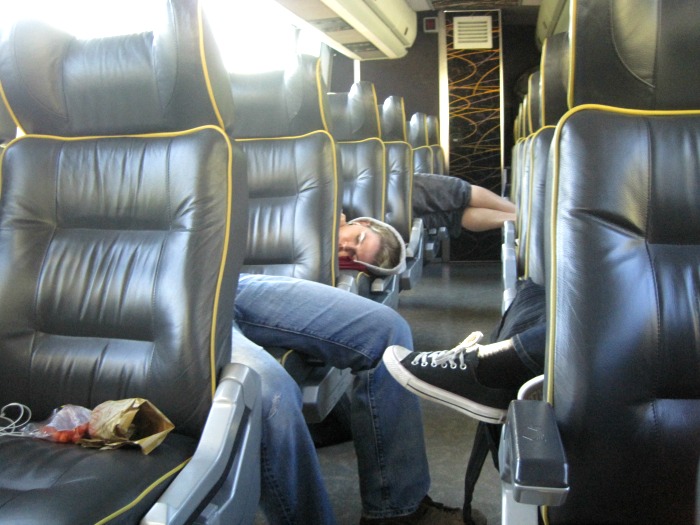 .
These tours are limited in what they offer due to their length. But if you find you do not have enough time in a city, you can always go back or stay an extra day pre or post tour. Researching what you would like to see in a place is paramount to ensuring you see what you want to on tours like this.
You really need to ask yourself whether a short tour gives you enough scope of a place or region. Whilst having an in-depth view of one city may be nice, seeing different cities in one country on a longer tour can be much more rewarding in understanding a place.
With countries like Austria for instance having Innsbruck, Salzburg and Vienna as major stops, it would be a real shame to miss out on any of these by doing a tour that only stops at one of them. So it is up to you on whether a tour meets your requirements, or bypasses amazing places like these so as to allow you to travel further into other countries.
Day Tours
Positives
Day Tours are one of the best kind of tours to take.
If you aren't really into tours that last weeks, day tours are a snapshot of a place, that allow you to return to your own accommodation to relax at night. Roommates and getting sick of people really aren't an issue on tours like these, and trips are cost effective as they don't include accommodation costs.
You can really get the feel of a city or region on a day tour, even if the tour is only a half day.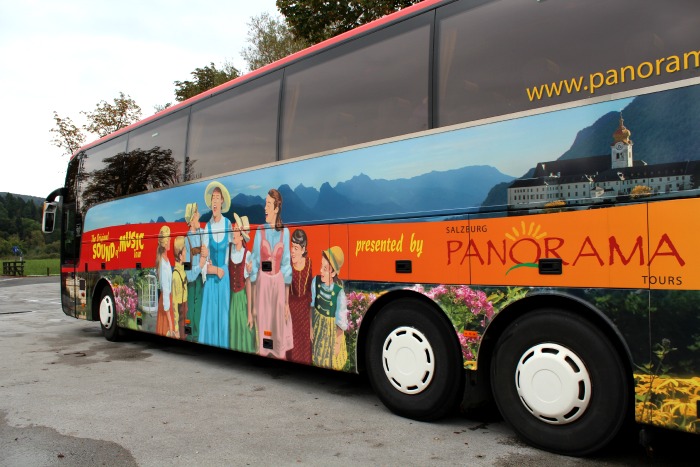 .
Recently, I did the Sound of Music tour in Salzburg, which was a 9am-2pm tour. It explored part of the city centre (but you could also do a lot of that on your own), but it also took us out into the Austrian countryside where the beautiful hills were located, and to a really cute small town called Mondsee.
Not only were we able to appreciate the locations from the film, but we were able to enjoy Austria as well, which is pretty amazing!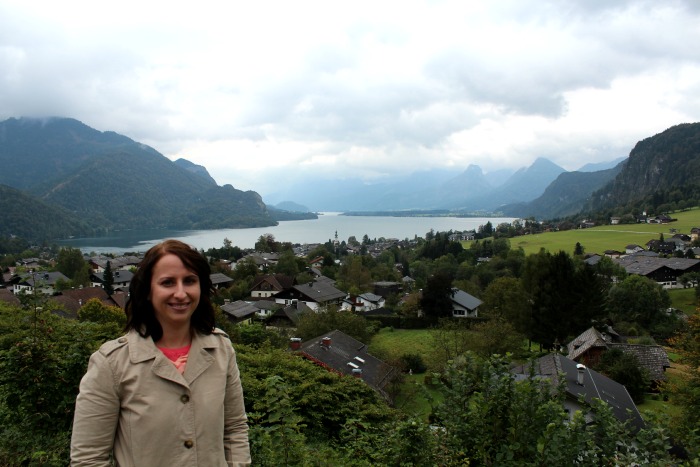 .
I have also had the pleasure of taking day tours to the Palace of Versailles in France, Malahide Castle in Dublin, the entire island of Hawaii (Big Island) and the Plantation area just outside of New Orleans, to name but a few. I have booked to be in Dublin in February for just under 2 weeks, and will be exploring as much of Ireland as possible through day tours and using Dublin as my base.
My favourite day trip I have to say is New Orleans. Not only was I able to explore amazing plantation homes, including the amazing Oak Alley Plantation, but I made friends with a honeymooning American couple from Alabama (as we were the only young ones on the tour), which made this tour an amazing day.
Even more so, I have made life-long friends with this couple and have visited them twice over the past 2 years in Birmingham where they live.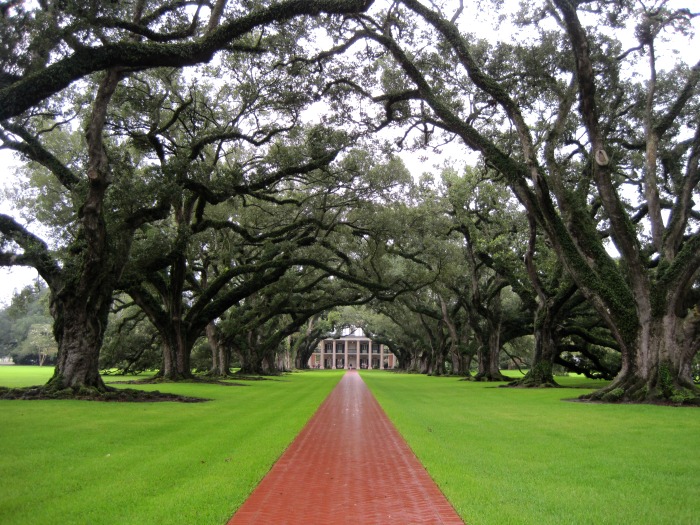 .
How amazing is that? A 4 hour tour and an amazing friendship with two people I happened to meet on a half day tour in New Orleans? If that is not fate, I don't know what else is. It is experiences like these that highlight exactly why day tours (as short as they may be) can give you so much more than a sightseeing experience.
Negatives
It is hard to pinpoint a negative of day tours because they are so short in length and cover a lot.
Day tours are full on, especially whole day tours which can begin as early as 6am in the morning and last until 7pm at night or later. If you can stomach that, then a day tour will suit you fine.
If you want to see many places though, day tours are a good option to have, but you will have to take multiple tours to see everything you want to. However, this will allow you to be more selective in the tours you do.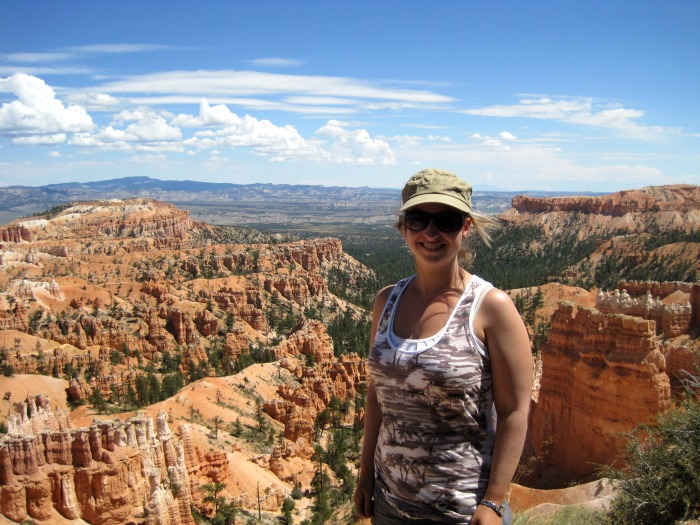 .
Whether a tour is what you are looking for, you can't deny there are many benefits to doing one.
They truly outweigh any negative that can arise, and a lot of the time you end up gaining so much more than sightseeing!
And that's the best part.
Latest posts by Toni Frazer
(see all)