Our latest CALI Award winner is Kathy Wong. She is a female entrepreneur who has founded and run several businesses. She is now the founder and social innovator of Soul Republic, a social enterprise business that creates lifestyle products with positive messages to inspire people to live the life they love whilst making a difference in the world. Her first social cause product is the Moeloco flip flop.
Q: Tell us about Moeloco…
Kathy: Our business is a for profit social enterprise called Moeloco. This means dream crazy as we have a big dream and that is to create some serious impact on poverty.
We are focusing on helping the 300 hundred million children with no shoes and the consequences of not having shoes can be a matter of life and death due to diseases caught from being barefoot. In other cases, children are not allowed to attend school without shoes and without education the cycle of poverty will continue.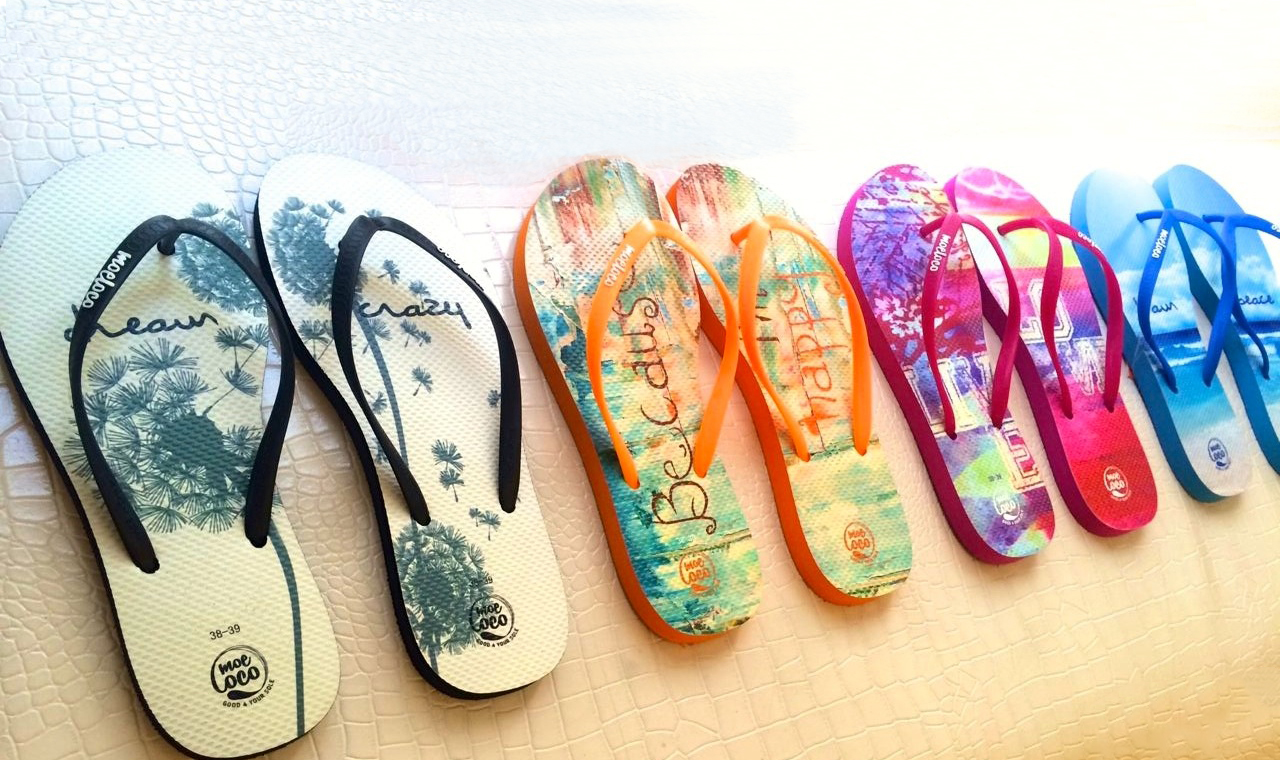 To share this story and assist these children, we have created the Moeloco flip flop which leaves positive messages in the sand. As you spread your love in the sand with our messages, you are putting a pair of shoes on an Indian child living in poverty.
Q: What inspired you to set Moeloco up?
Kathy: I had become quite concerned about the lack of connection and purpose between people which seemed to be missing in our society.I had a burning passion to inspire a community of individuals, encourage them to hope, to live their dreams, to create change and take meaningful action in the world around them.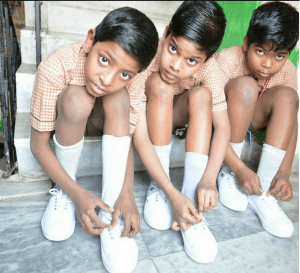 I wanted to make a difference and I began by thinking if I could just touch one person with my thinking then I knew they would touch another and so on, creating a "ripple" effect. As I started to see the effect I was having on people I began to get interested in poverty which really resonated with me and so my initial desires just led me to taking on the cause of children in poverty.
Q: What issues do children face when they don't have access to shoes?
Kathy: Imagine not being able to walk to school safely for the fear of walking through snake infested fields, across dust tracks and around local reservoirs. There are so many kids walking over rubbish tips daily looking for food or something they can see just to make a living.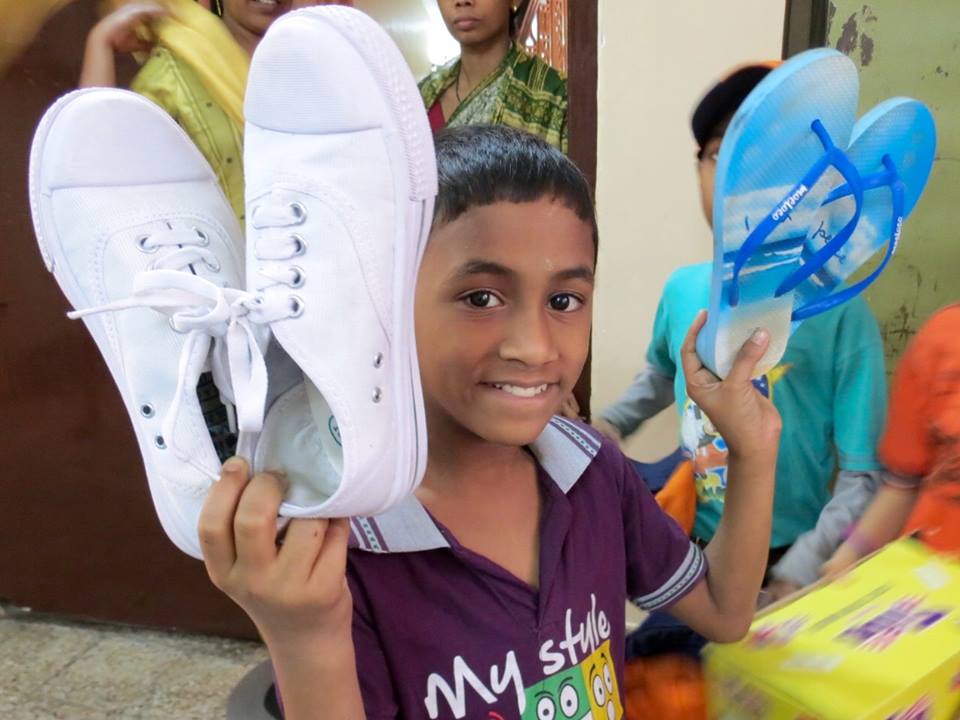 Many children run a high risk of picking up infections from the ground beneath them as they wade through human waste, toxic waters and cesspools to get from A to B. This leads to disease, sometimes gangrene, amputation and even death. Some schools will not allow children to go to school without shoes and so the cycle of poverty just continues.
Q: What sort of impact are you having?
Kathy: We are creating a strong community who are realising that their consumer dollar has the power to make a difference. We are raising the awareness of the children's plight. Most people did not realise that so many children in the world lived without shoes and what the consequence of this were.
We have so far put 400 shoes on orphans and street children In India, working together with our Charity partner Hope Foundation who purchase the shoes from a leading Indian manufacturer who provides employment opportunities for locals and organise the distribution of our shoes.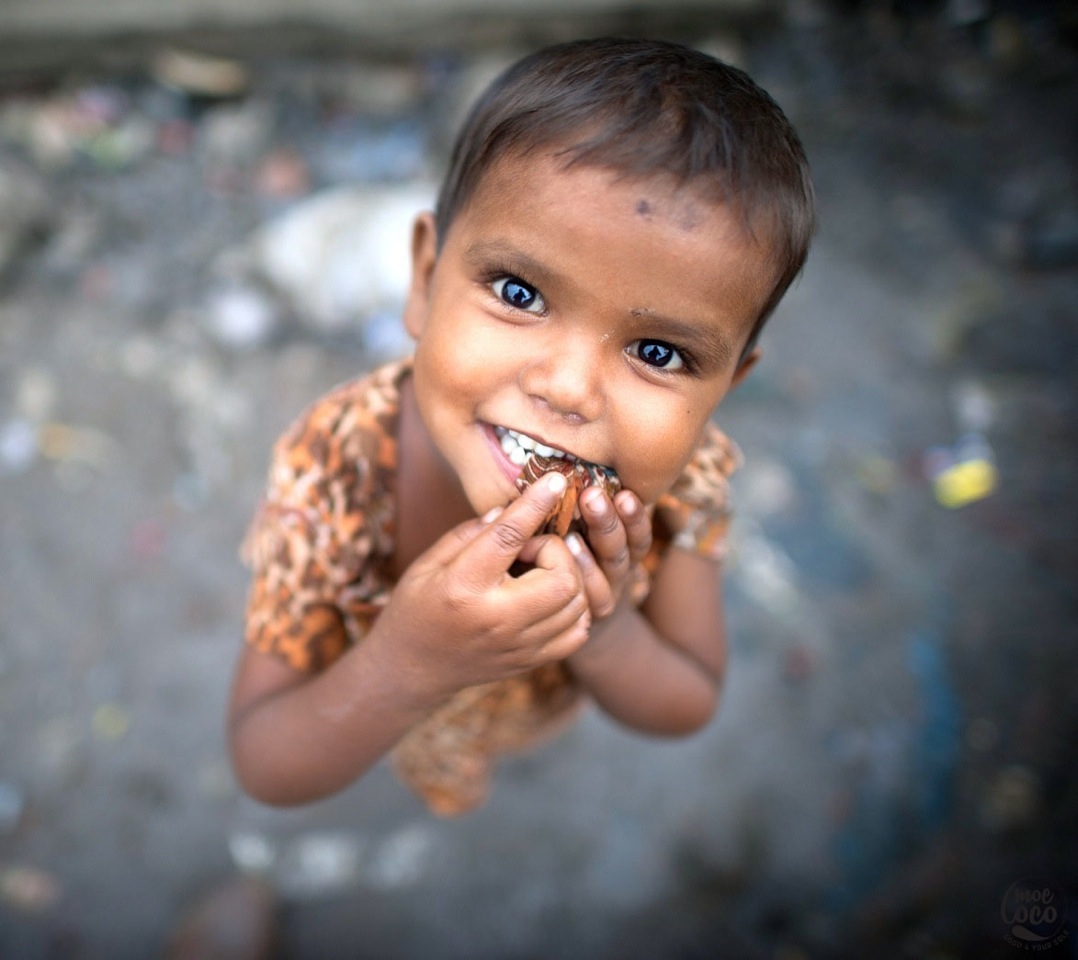 The 400 shoes were given to kids in the Hope Protection homes which house those street children at the highest risk of being trafficked or kidnapped for their organs and the most vulnerable.
Q: What is something from your work that you are particularly proud of?
Kathy: I'm proud of the way total strangers just keep hearing about us and approaching me to help, so it's the power of humanity and collaboration, I'm very proud of the unique, innovative designs we have created on such a limited budget.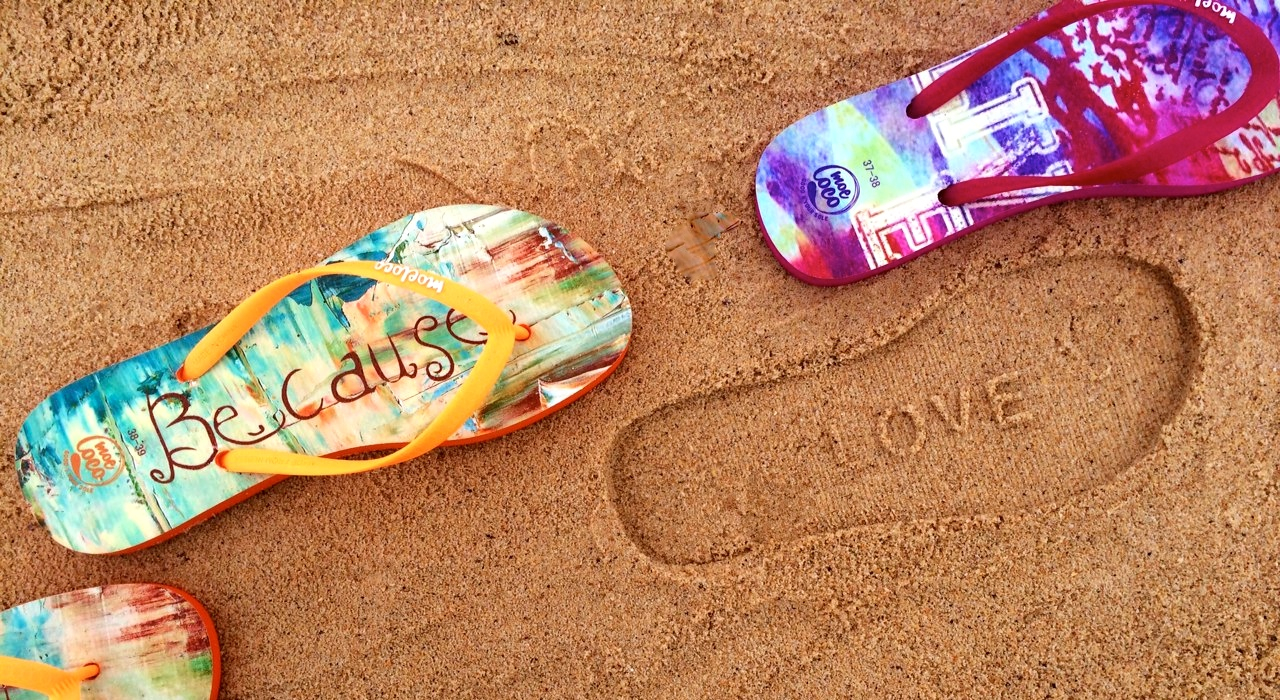 Q: If you had your way, everyone would spend 5 mins a day…
Kathy: Giving gratitude for what they have and practising meditation.
Connect with Moeloco
Want more inspiration?
Latest posts by John Leonard
(see all)