We heard about Magnific Rock through some surfer travellers. Being a non-surfer myself I wasn't sure what to expect but this ended up being one of the most special places we visited in all our travels in Central America.
Location
Magnific Rock is in Popoyo on the Pacific Coast Nicaragua. It is only a 1 hour taxi ride from Rivas and 1.5 hours from the Costa Rican coast. Like I said it is one of the most stunning places we have visited, and the hotel is perched on the cliffs in between two immense surf beaches.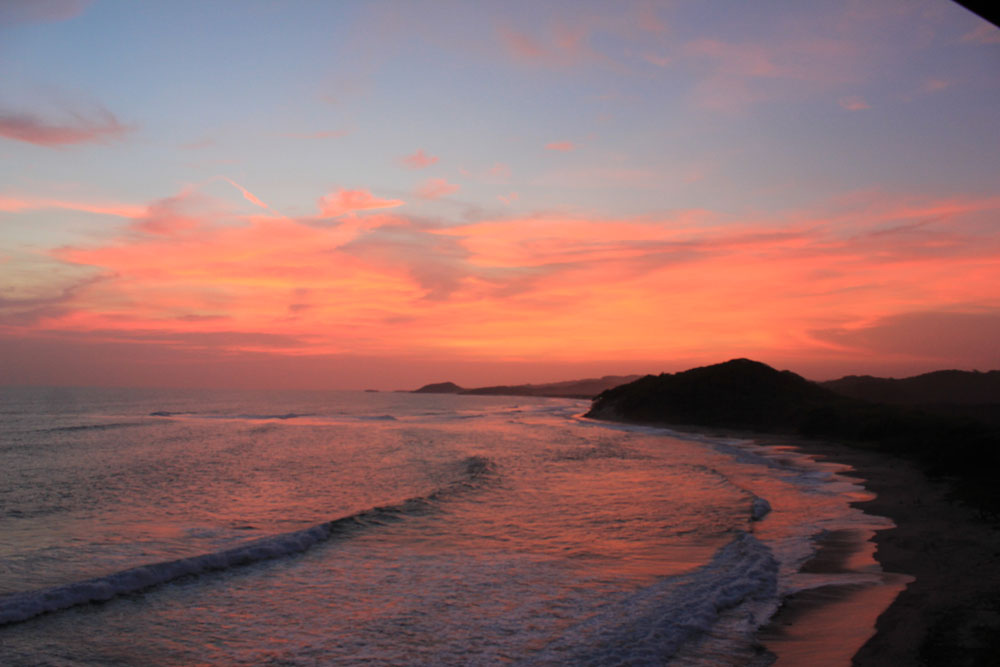 To lay your head
There are several options of accommodation – self-contained apartments perched on cliff fronts, dorm style cabin rooms and a penthouse with breathtaking views that could confidently compete for the best in the world.
We stayed in an apartment – every room opens out onto the full length balcony with views to the horizon. They sleep 4-5 and are great value for those looking for a total getaway. There is air-conditioning in the bedrooms and a kitchenette with fridge.
You can open your eyes to the horizon from your bed each morning and everyone and everything stops to admire the brilliant sunsets each evening.

Eating
Magnific Rock is in a remote location so your options for eating out are limited. Luckily Magnific Rock has a fantastic restaurant serving up fantastic local produce. The menu is designed by a Tasmanian chef who changes it up daily.
We were hugely impressed with the food and the prices. These were some of the best meals we had in Central America. The café/restaurant/bar has almost 360 degree views of ocean, surf breaks and is a great place not only to eat but to swing in a hammock, listening to the sounds of the waves down below.
Wifi
Wifi is not available in the apartments, but is strong in the restaurant area, which is conveniently a great place to spend time and packed full of games, books and binoculars for surfer watching.
Activities
Not surprisingly (being a surf hotel!) Magnific Rock offers surf lessons and surf hire. It is only a short walk to world class breaks, reefs and barrels that cater to everyone from beginners to experienced big wave seekers. While we were there we saw many being towed to some big breaks on one beach.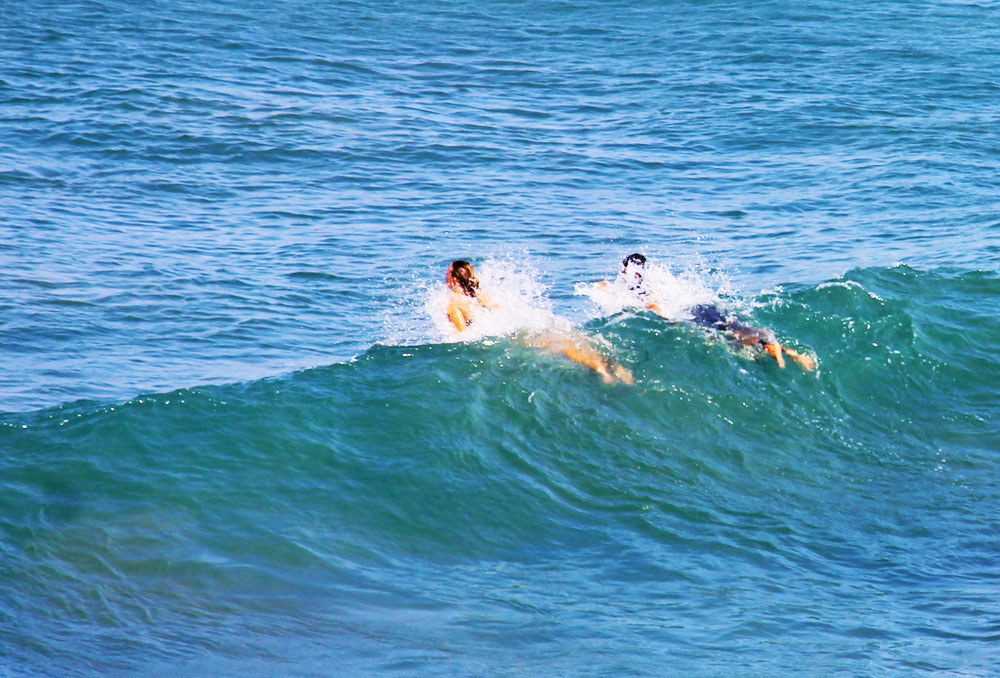 They also have paddle boards and natural hot springs nearby.
As well as surf there is a focus on Yoga here, with a divine space Yoga retreats.
We say
As well as being a kick ass surf spot Magnific Rock is one of the most special locations we have seen in 11 months of travel.
Everything here is positioned to make the most of the cliff top ocean views, and being this close to nature does something to your body and mind. You will find your mind drifting to the ocean, you will find yourself letting her soothing rhythms take over your body and mind.
There is nothing to do but sit back, relax and ponder how lucky you are to be alive.
The facts
Accommodation type: Apartments, Hotel, Cabins
Price: From $20 per night depending on which room or package you take. Check the website for more details.
Web Address: www.magnificrockpopoyo.com
Phone Number: Office: +505 89 166 916
Mobile: +505 86 085 818
Email: info@magnificrockpopoyo.com
Latest posts by Serena Star Leonard
(see all)