My friend Mandy and I live on opposite sides of the world but both have a love of travel, so we came up with a plan that every three years we meet somewhere that we both want to explore.
This year we headed to Morocco. Due to our work schedules mid-July was the only time we could both go. Smack bang in the middle of Ramadan.
There were a few things to consider on the trip, the first was packing. Modest clothing for a two week trip to the desert in the middle of summer was a challenge for me…
I wanted to make sure I wasn't offending anyone, but also didn't want to die in the 44-degree heat predicted for Marrakech. Long skirts, three-quarter pants and light tops with sleeves (some borrowed) were all rolled into my backpack for the trip.
The good thing about Morocco is that while the locals are fasting from sunrise to sunset during Ramadan, they have no real problems with tourists eating and drinking in public.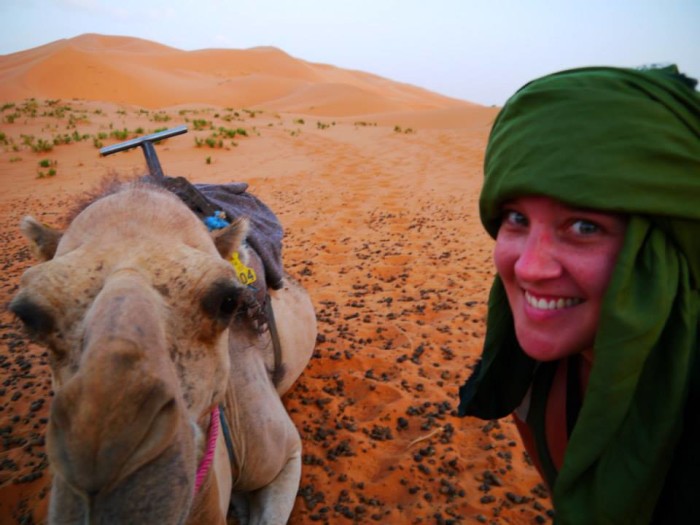 We tried to be sensitive about it but walking around the medinas all day and riding a camel into the Sahara Desert required us to stay hydrated! A hearty breakfast inside hotel walls and a late dinner with the locals meant we just had to find lunch somewhere discreet.
There were plenty of upsides to experiencing Ramadan in Morocco, my favourite being all the sweets and pastries that are only consumed during this time. You see a huge rush of activity from about 4.30pm onwards as people buy last minute items to break the fast. Mandy and I made sure to try every single one of them!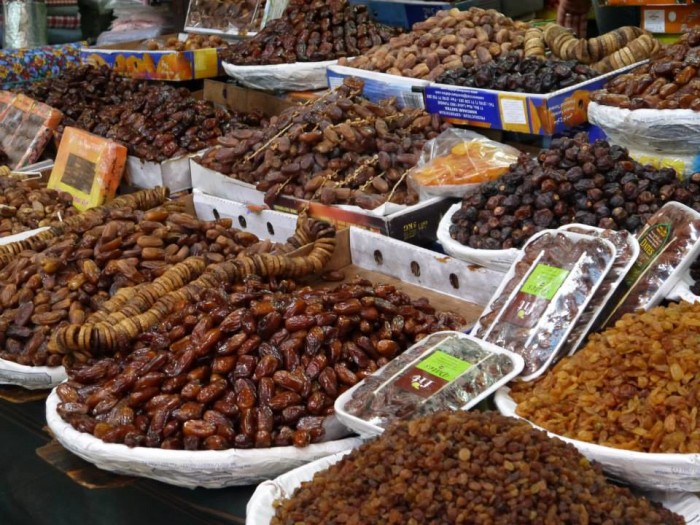 Another is that the streets in the cities come alive at night with light displays, music and masses of people out and about.
One thing we found was that any bargaining or shopping was best done in the morning before midday heat kicks in and lack of water is felt. Alcohol is also not readily available anywhere during Ramadan but there was so much else to see and do that I barely even noticed.
Morocco is a country of varied landscapes, from the arid desert, to the mountains, and along the coast. If there is one thing I would recommend in Marrakech, it would be to book at least one night in a riad. They are an amazing, very affordable hidden oasis within the crazy medina and a great place to escape the heat for a couple of hours.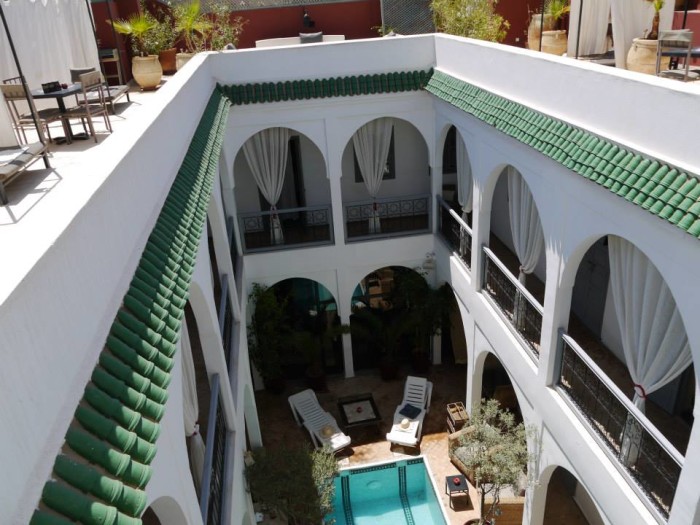 More armchair travel here:
Latest posts by Allison Wallace
(see all)