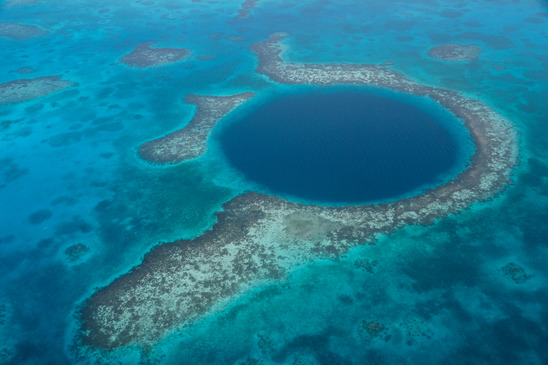 I have a bucket list. Number 6 was: Dive the Blue Hole, Belize
So when we neared Belize I got pretty excited!!
Wikipedia says: The Great Blue Hole is a large submarine sinkhole off the coast of Belize. It lies near the center of Lighthouse Reef, a small atoll 70 km from the mainland and Belize City. The hole is circular in shape, over 300 m across and 124 m deep.
Due to the distance you need to travel in a boat it is a fairly expensive day of diving. After doing some research we chose Aqua Scuba Belize who have a great web chat feature on their website which means you can get answers straight away.
We each paid USD$190 including the park fee.
The reason why we chose them is because of their boat which is bigger and faster than many of the other boats that go out so I figured less chance of being seasick!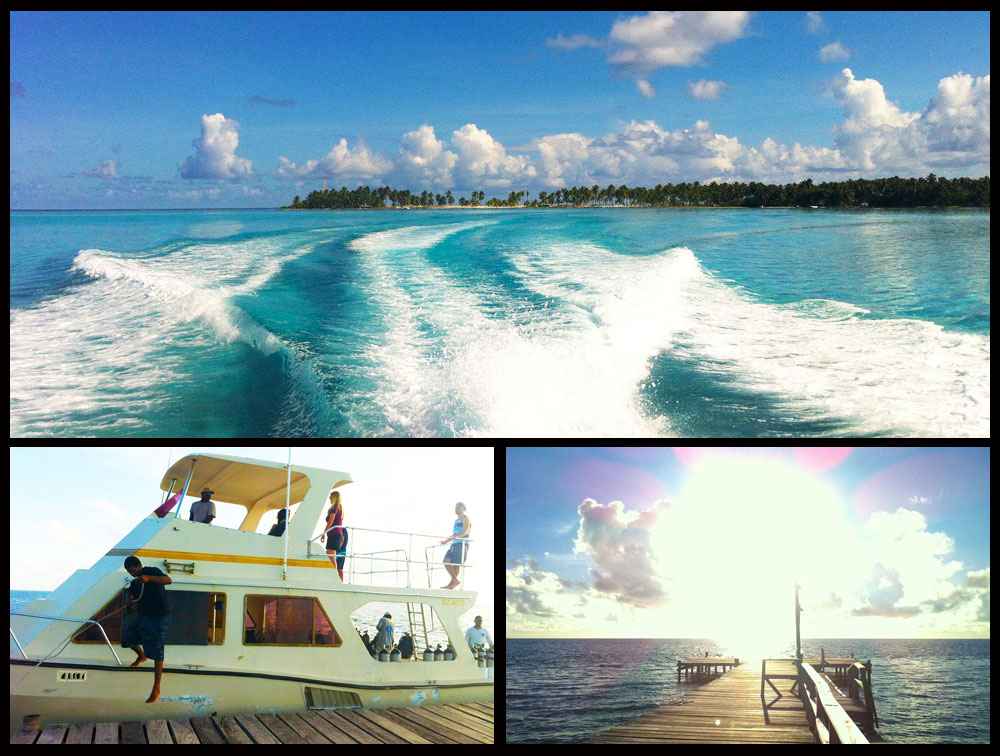 About 6pm the night before our dive we were told that our boat was cancelled because there were not enough divers, so it was postponed a day. This was a real pain as we were leaving Belize! So we stayed an extra night not wanting to miss out.
The new day arrived and we headed out to the dock on Caye Caulker. The crew were friendly and there were nice pastries and fruit on board for our breakfast. It takes a couple of hours by boat to reach the Blue Hole and then the next two dive sites are on the way back.
The Blue Hole Dive
Depth- 41 metres: Bottom time: 8 minutes, Total dive: 32 minutes
The Blue Hole is an amazing dive! I have done about 50 dives so far in some pretty great locations, my favourites have been Cenote dives in Mexico.
I read mixed reports, some people love it, some people didn't. I am someone who loved it! This is not a see-lots-of-fishies dive, this is an out of this world experience.
At the bottom of the dive you swim through  some of the largest stalactites in the world, then as you cruise back up into the hole we were met with 20-30 sharks circling above us. It was incredible. A massive big expanse of blue, with all those sharks circling… awesome!
Our second dive was called Half Moon Caye Wall and then we stopped for lunch on a picture perfect little island…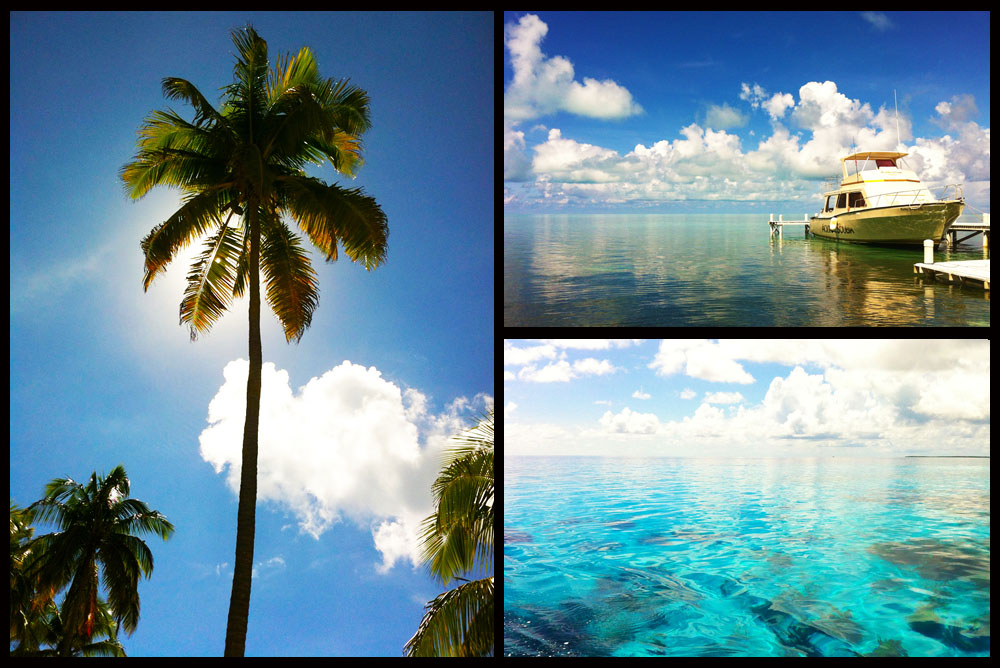 After lunch our guides filled up a bottle of rice and beans and we headed to our third dive: The Aquarium which is aptly named, even without the treats the sea life are abundant which made for a fun last dive.
My one disappointment for the day was my Intova underwater camera, the battery ran out after only taking one photo, but even with a full battery, this camera kind of sucks.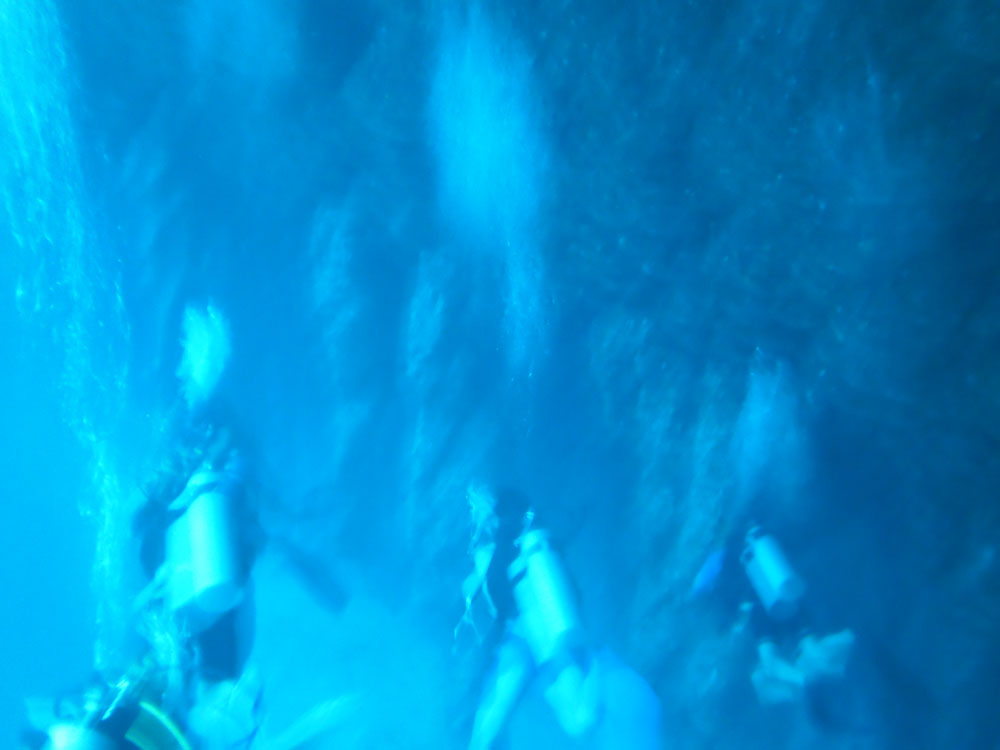 We had no choice for a super amazing GoPro Hero 3 underwater camera  when we were camera shopping in Central America- boo!
But another guy on the boat had one, and his video was incredible, even at the bottom.
Luckily we have a GoPro now, so the next dive shots will be awesome…I promise!
Tips for Diving the Blue Hole Belize
1. Choose a good dive shop and know what kind of boats they have – it is a long trip!
2. If you don't have a good camera, buy a GoPro Hero with extra Dive Housing if you want good shots or video.
3. Ask if the costs include park fees ($40).
4. Even though it is a deep dive, you only need your PADI open water to dive.
5. Book in advance. Because of the distance, they only go with a full boat, so in low season this could delay things.
6. Have fun!

Want more from Belize?
Where to stay: Yuma's Guest House Caye Caulker
Latest posts by Serena Star Leonard
(see all)