Our newest CALI Award winner is Ronni Kahn. Having witnessed just how much food is wasted in the hospitality industry, Ronni used her skills to start a food rescue organisation called OzHarvest.
OzHarvest rescues quality excess food providing much needed assistance to those without. Since it began in 2004, OzHarvest have delivered over 17 million meals, diverting over 6 million kilos of good food from landfill.
Q: Tell us about OzHarvest
Ronni: The purpose of OzHarvest is to nourish our country. We rescue quality excess food which would otherwise be discarded.  This excess food is distributed, at no cost, to charities providing much needed assistance to men, women and children.
We are the only perishable food rescue organisation in Australia collecting food from all types of licenced food providers including: fruit and vegetable markets, supermarkets, wholesalers, corporate events, catering companies, distributors, warehouses, shops, delis, film and TV shoots and restaurants.
The food we collect is immediately redistributed – we do not cook it, repackage it and we have no surplus.
Since we began operations in late 2004, we have delivered over 17 million meals, diverting over 6 million kilos of good food from landfill. Today OzHarvest operates in Adelaide, Brisbane, Newcastle, Melbourne and Sydney. As at April 2013 we have 18 refrigerated vans collecting and redistributing food to 510 charities.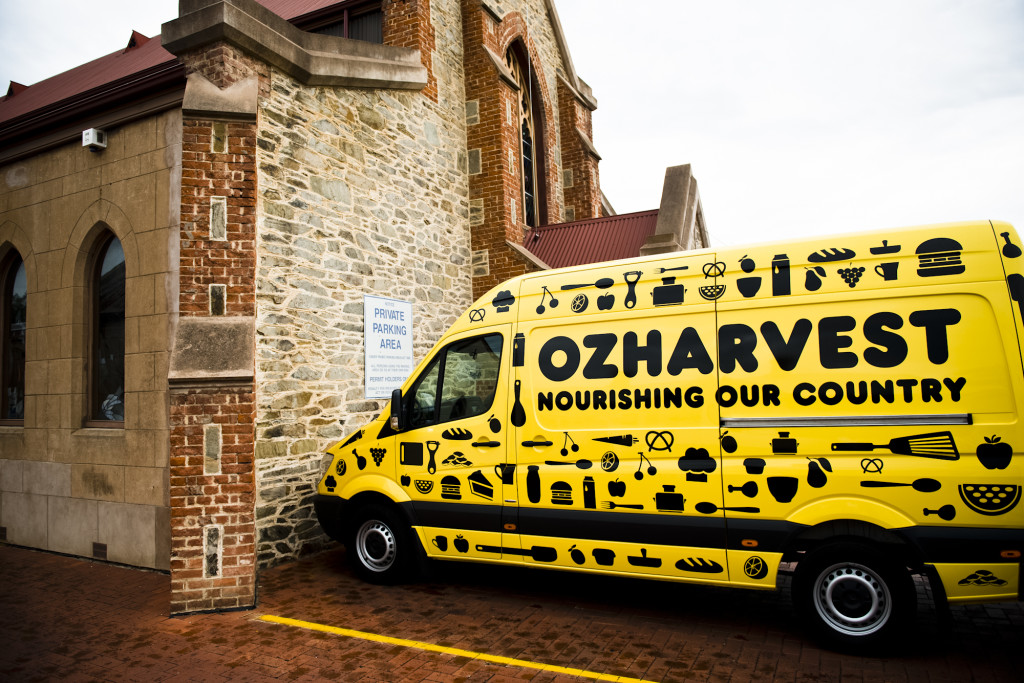 Our goals:
Eliminate hunger and food waste, through the redistribution of excess food
Protect and improve the environment through all our actions
Educate and communicate about rescuing good food and healthy eating
Embrace community support for OzHarvest by offering a range of opportunities to engage with us
Provide a framework for food rescue that can be replicated
Q: What inspired you to set up OzHarvest?
Ronni: I had built up a successful business producing special events for both corporate and private social markets. I had a roof over my head and food on my table and two beautiful healthy sons. I knew that was not the only reason I had been put on this earth. I wanted to know what my bigger purpose was.
Having seen so much good food going to waste in the hospitality industry and knowing there were people in need of good food, it seemed like a good idea. Setting up a food rescue organisation felt that perhaps this was the way I could use my skills and talents to make a difference to those in need. And so it has!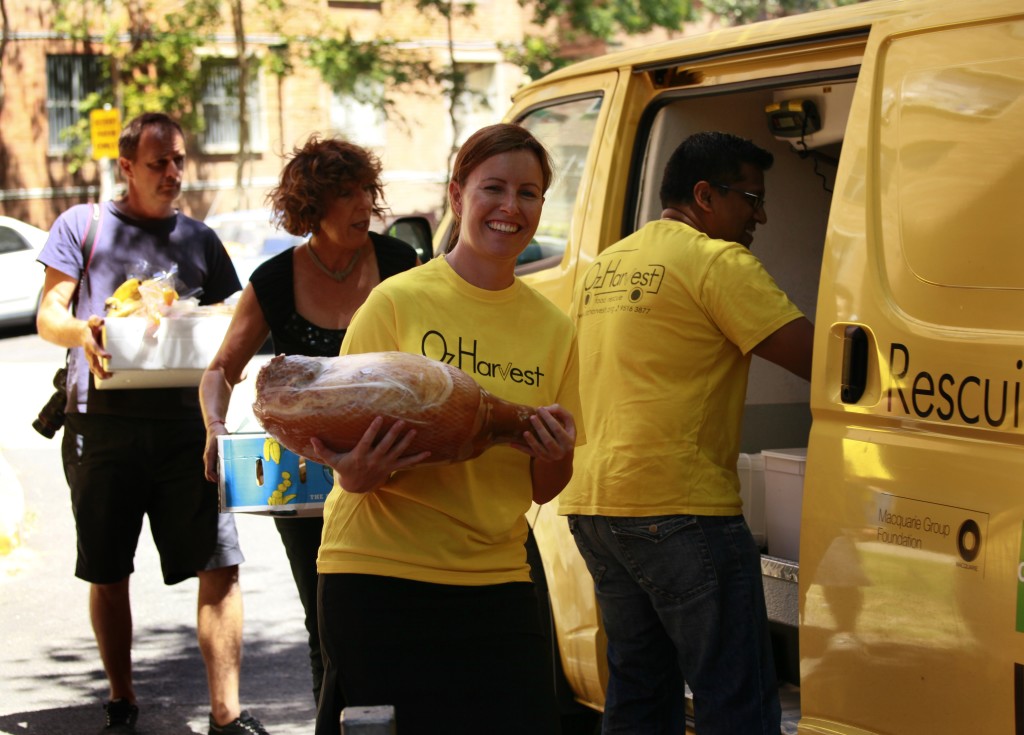 Q: How do you feel about the quantity of food wasted in the world?
Ronni: $7.8 billion worth of food is wasted every year just in Australia. We waste 4 million tonnes of food per annum, just in Australia.
It is outrageous that good food is going to waste when people are going hungry. This is why the work we do is so important as it both highlights the amount of food wasted, educates about using our food better and redistributes it so that more people benefit.
Q: What should people know about those in Australia who have no food security?
Ronni: 1,000,000 children go to school without breakfast or bed without dinner every day.
More than 2,000,000 people rely on food relief each year.
105,000 men, women and young people in Australia are homeless.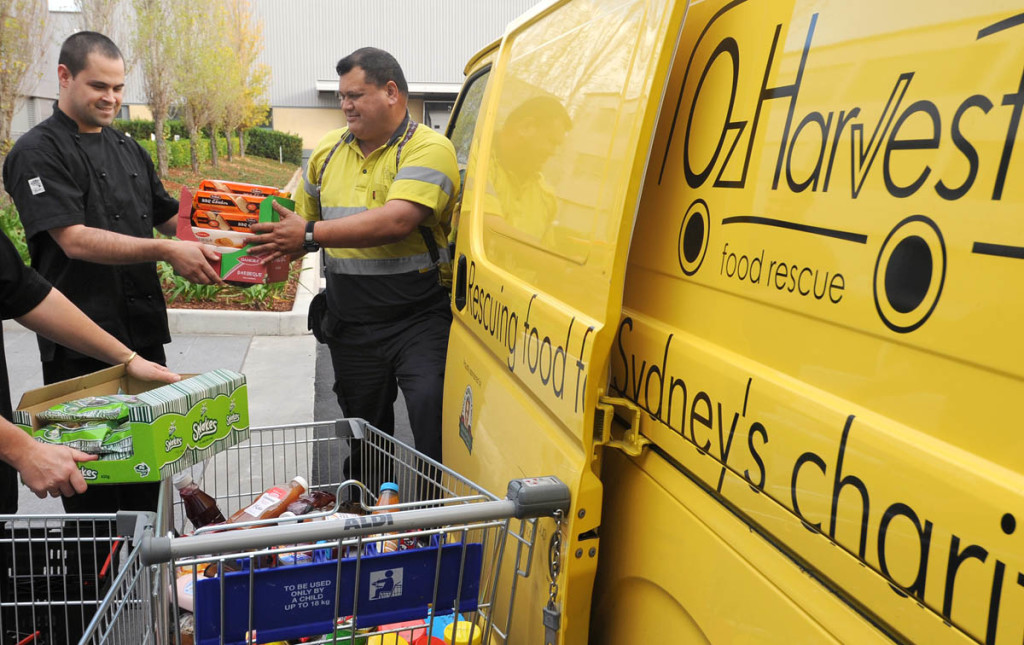 Q: What is something you are particularly proud of?
Ronni: I am proud that what OzHarvest does has a dual impact. We save food and make a difference to the planet. Both are of great importance. However, by delivering food to our agencies that then save money … for example, to use their $$ saving to build an extra wing to provide more services, is when the ripple effect starts taking place and goes beyond just delivering food.
When I was told by one of our agencies that one of their clients was depressed, lonely and suicidal and had refused to eat anything until magically the OzHarvest van arrived and that day happened to have both fruit salad and ice cream….they managed to get a smile and food into that person.
Food is more than nutrition. It is most often about sharing, caring and dignity.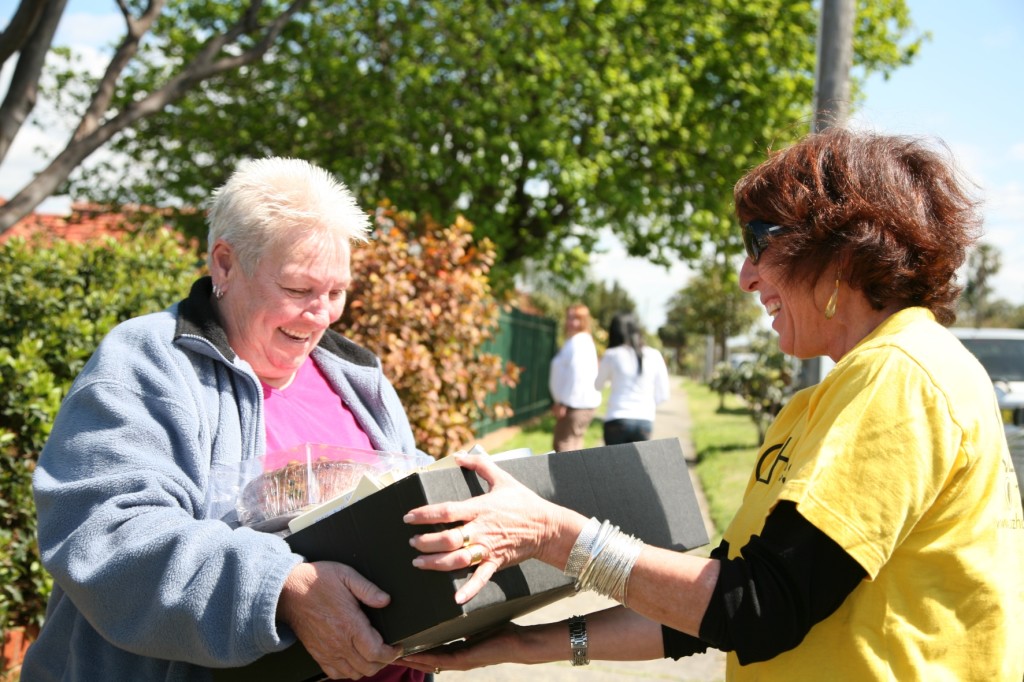 Q: What drives you?
Ronni: Knowing that every day, what started as a little seed now has huge impact, beyond myself. It is my legacy. It motivates me to want to do more every day. It is enriching, and empowering knowing that you are doing for others. I feel blessed and it makes me smile and want to share the joy.
Q: Do you feel there is reward in your efforts?
Ronni: No money I have ever earned feels as good as knowing that I have actually created this organisation that has a life of it's own and is changing the way people eat, teaching people to eat better, minimising waste, transforming lives and engaging thousands of people in wanting to join us. The reward is immeasurable.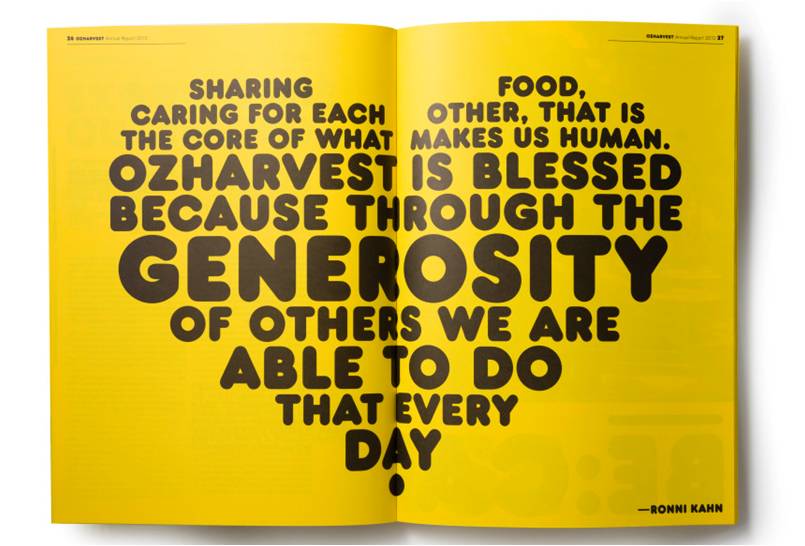 Q: If you had your way, everyone in the world would spend 5 minutes a day…
Ronni: Doing something meaningful for someone else just for the sake of making someone else feel cared for, acknowledged and surprised by the unexpected generosity that befell them and which might then inspire the same.
OzHarvest was founded in November 2004 when event producer Ronni Kahn wanted to make a significant contribution to society. Stunned by the amount of food wasted by the hospitality industry, she decided to do something about it.
OzHarvest rescues quality excess food which would otherwise be discarded. This excess food is distributed at no cost, to charities providing much needed assistance to vulnerable men, women and children. To date OzHarvest has distributed more than 17 million meals to people in need around Australia.
She is Australia's Local Hero 2010, Veuve Clicquot Tribute award recipient 2012 and Ernst & Young Social Entrepreneur of the Year 2012.
 She was a business entrepreneur and now she's a social entrepreneur.
Connect with Ronni through OzHarvest

Want more inspiration?
Latest posts by The CALI Award
(see all)