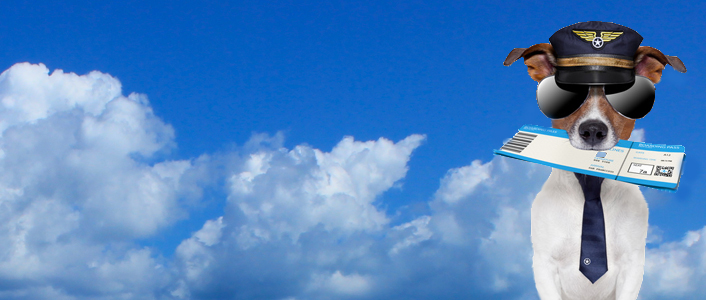 However much we complain about the service and comfort of airlines, at the end of the day, as a community we still tend to look for the cheapest flights.
Here is our list of ten ways that will help you get cheap flights for your overseas adventure.
1. Be Flexible
The more flexible you can be with your travel plans the better. In times of high demand (like holidays) ticket prices can double or quadruple over prices in low season. When you first start planning, compare prices in different weeks and months and travel in the low season if you can.
2. Shop Around
Make sure you get prices in different places. Some travel agents specialise in looking after flights to certain countries. Many travel agents do not book discount airlines, in many cases you are likely to find better internet fares than you will through a travel agent.
For this reason it is important to shop around. Get prices and suggestions from different agents and then compare them to what you can find online.
3. Use more than one compare tool
There are many websites that will compare flight prices from multiple airlines. It is worth looking at a few of these websites so that you can start to familiarise yourself with the routes and options available.
Some may include discount airlines and some won't, so don't just look at one website. Once you have found flights that appeal, make sure to visit the airlines website directly. Some compare websites and booking services include an admin fee that you can avoid by booking directly with the airline.
4. Get familiar with the industry
There are websites that can make predictions or help you get an understanding of fluctuations in prices. Adioso will email you regularly with the cheapest fares to the destination you are looking to visit.
This is very useful to see what fluctuations there are and to see when special offers are launched. Kayak will give you predictions for best times to buy, which may help you plan the general timing of your overall trip.
5. Compare tickets to different airports
If you have options for airports, make sure you get quotes for all airports within driving distance. If you are flying to or from Miami, also get prices for Fort Lauderdale.
If you are flying to or from Brisbane, also get prices for Gold Coast. Sometimes a one or two hour drive to a different airport can save you hundreds of dollars in ticket prices.
6. Buy early
Not surprisingly, airlines price their seats to make the maximum profit possible. If you are looking for economy/coach fares there are a certain number of seats in each class of fare, once the cheapest class is sold out you will have to buy seats in another class. In economy there is no distinction between classes other than price… the seats, food and service are identical.
As each class sells out, the price of available tickets rise. This being the case, if the airline has predicted the right number of sales, the tickets sold closest to the departure time (i.e. on the week of the flight) will be the highest class and the most expensive.
So unless the flight is unpredictably quiet, you are better off to buy your tickets as early as possible to get the cheapest fares. You can buy your tickets up to one year prior to your departure.
7. Buy late
If you are flying in low season, and love the thrill of the lottery, book very close to your date of departure and hope for the best. If a flight is getting close to its departure date and has slow sales, the airline may offer a cheap price or sale to boost the number of passengers booked on the flight.
If you are flexible in your travel dates and are travelling in low season, you could watch and wait for offers and deals to your destination. Of course this is high risk! If the flights are fully booked you may not be getting any seat let alone a cheap one, but if you can afford to take that chance there are some deals to be had.
8. Buy on cheap days
For some airlines there are cheaper days to book tickets and there are cheaper days and times to fly. Many airlines launch sales on Tuesdays, so don't book on a Monday night! In terms of travel days, it is sometimes more expensive to fly on a Friday or Saturday.
Red eye flights (very early in the morning) are often cheaper than day or evening flights, especially for national flights and if you don't mind stopovers, this can save you money too.
9. Use your air miles
Use your air miles or rewards points towards the cost of your flight. If you have enough points, your flights could be free! If you are not part of a reward program, call your credit card company and see if they have one. As well as your credit card there are a number of retail reward programs that can earn you redeemable air points or air dollars.
10. Price compare return flights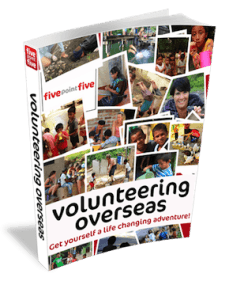 For international flights check the fares for one way and return flights, even if you are only going one way. Return flights often have specials that make them cheaper than a one way fare. It makes no sense but that is often how it works!
This post is an excerpt from our brand new eBook… Volunteering Overseas: Get Yourself a Life Changing Adventure. To download this awesome resource simply subscribe in the side column, oh and yes, it is free!
Want More?
Latest posts by Serena Star Leonard
(see all)