Our newest CALI Award winner is Tara-Lee Soysa. Tara-Lee has utilised her passion and skills in art to engage and encourage South Auckland teenager's to reach their goals. She also applies her teaching and art abilities to help voluntarily run an American Football Club, where members enjoy the benefits of playing sports and being a part of a team.
These and other life experiences are then portrayed and expressed through her art.
Q: Tell us about the work that you do with underprivileged children.
Tara-Lee: This is my fourth year teaching Art and Art History at a wonderful South Auckland secondary school called Manurewa High. This school has over 2,000 students from a diverse range of cultures, with a majority being of Māori or Pacific Island decent.
A number of these students have come from challenging backgrounds or from families who are struggling with the high cost of living in Auckland. Resources and opportunities at home are often difficult for these families to attain.
I believe that strong schools and teachers within these areas are really important to give our students the tools, skills and values to achieve great things within the community.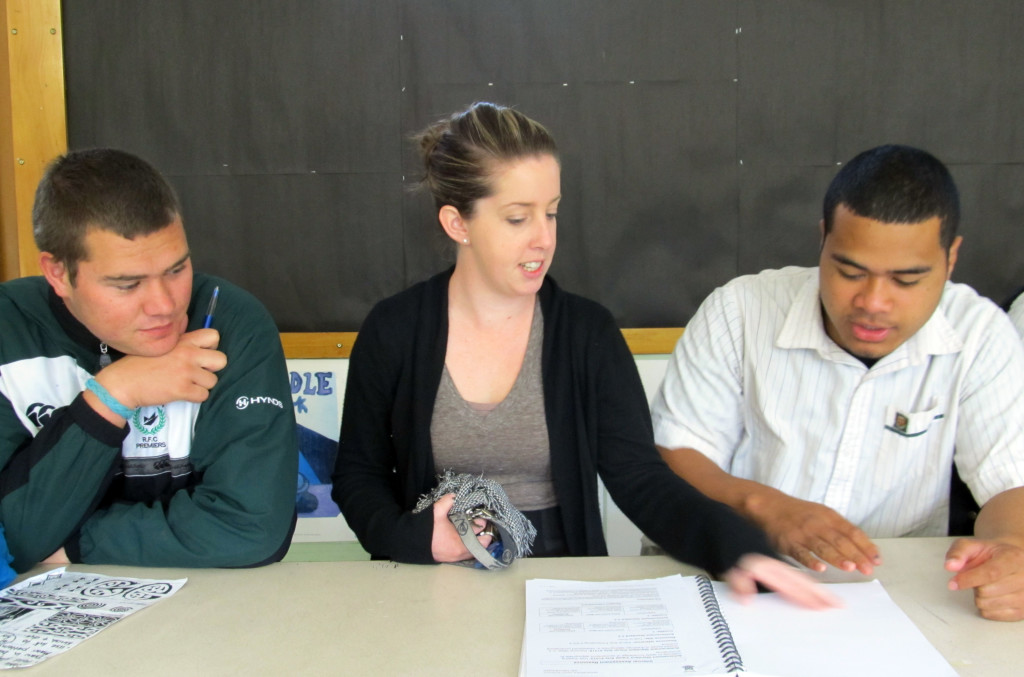 My goal is to inspire young people to reach their full potential by ensuring that they are aware of their individual strengths and qualities. To achieve this, teachers need to build positive relationships with their students and set high expectations.
Teaching art gives our students an expressive outlet, where they can share and celebrate their individual cultures and values. I consider this essential in bringing together such a multi-cultural urban city and ensuring these traditions and values remain intact.
Manurewa High School as a whole is extremely good at celebrating and recognising our community's diverse culture. This is a credit to many of my colleagues who go the extra mile to ensure the success of our students. The students of Manurewa High are filled with loads of character and personality; they just need strong, inspiring teachers to guide them towards their goals.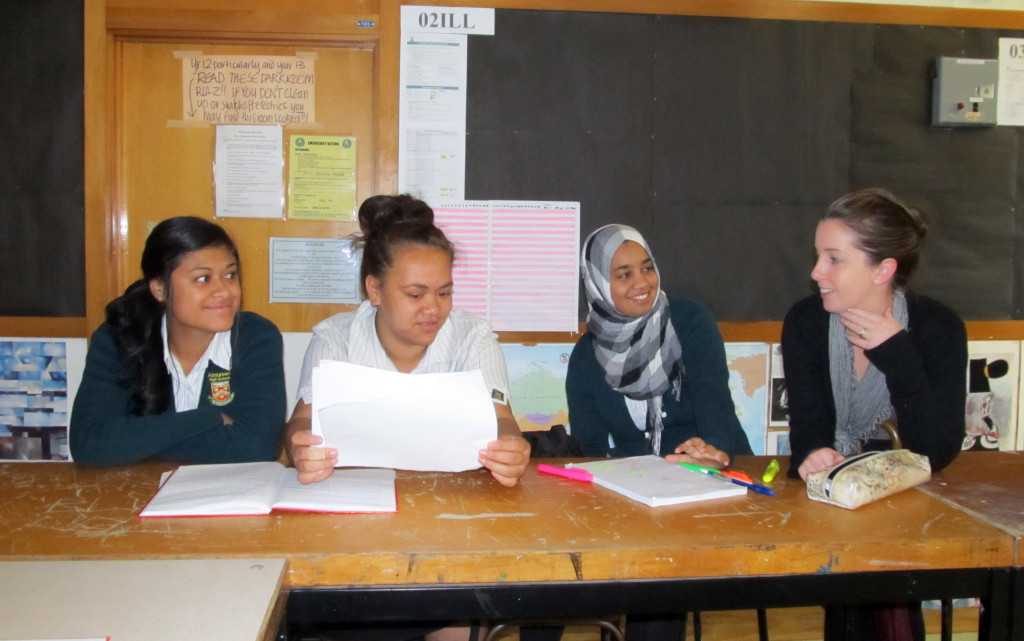 Q: What inspires your artwork?
Tara-Lee: My profession, childhood, the way I was brought up, the places I have lived, the people I have met, travel, art history, media, other artists and my life experiences all contribute to the inspiration behind my art. This inspiration continues to grow and adapt. However I guess the whole passion for Art came from when I was a student at Ngāruawāhia High School.
This is where my skills were developed and nurtured by two fabulous Art teachers Lynda Sabbage and Tania Hill along with a very supportive principal; Barbara Cavanagh who would always promote art within the school. I guess these and a few other teachers made me realise how teachers can really change people's lives and these teachers inspired me to pursue my art teaching career.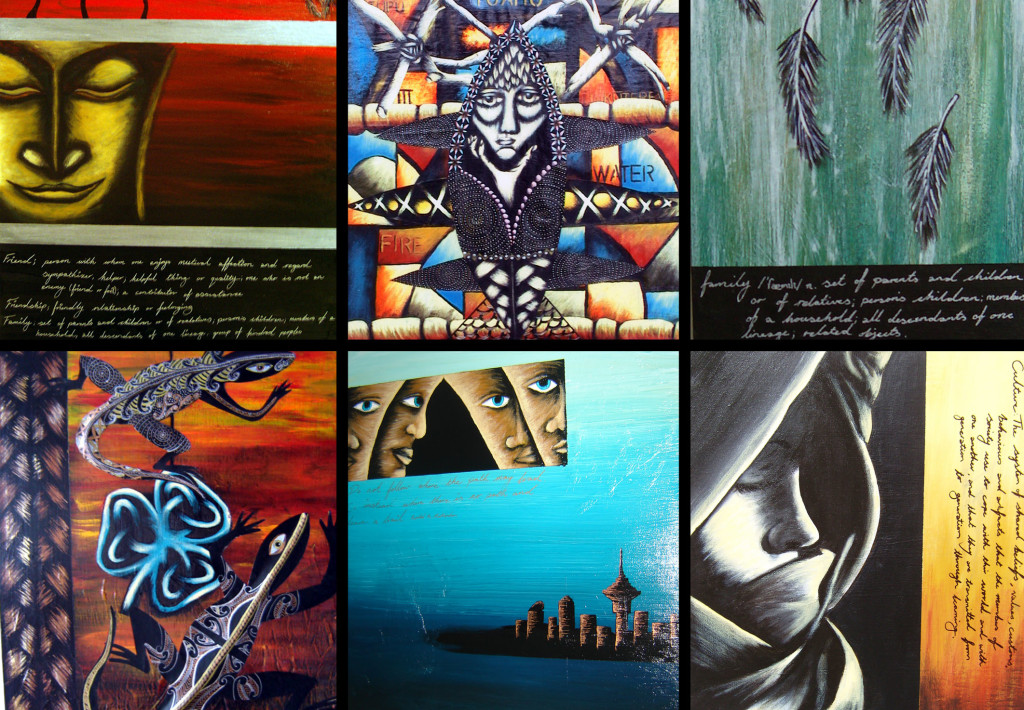 My current art work is very much influenced by the fact I live in New Zealand and am surrounded by such diverse people. I am always experimenting across a range of media, working with photography, sculpture, printmaking and more commonly painting and questioning the relationship between these disciplines.
Overall, I guess my body of work reflects my personal journey and the way I have experienced life so far.
Q: What other projects are you involved with?
Tara-Lee: I work with my husband in running an American Football Club called the Tamaki Lightning on a volunteer basis. Most of the players that play for the club come from the East Tamaki region and are from a range of cultural and socio-economic backgrounds.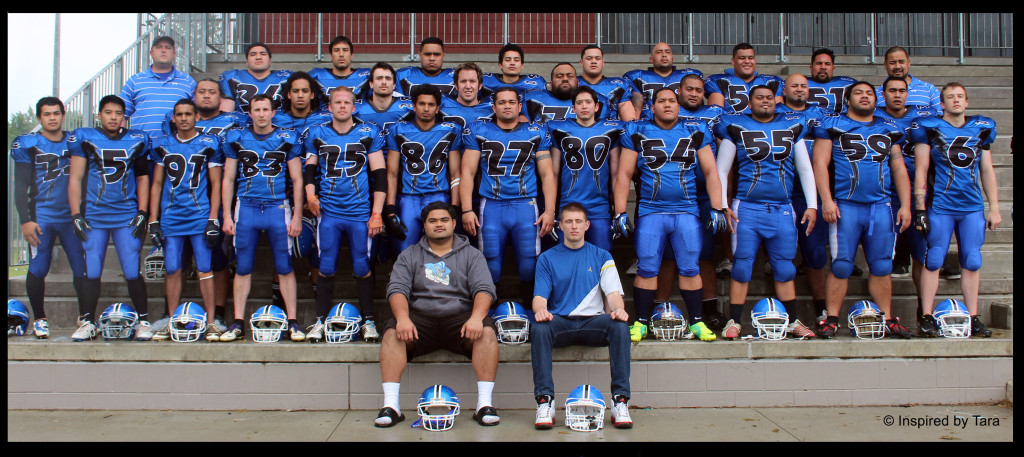 My role with the club generally involves producing posters, flyers and other advertising material to help attract more players, sponsors and coaches. We run and organise the teams fundraising activities such as sausage sizzles, raffles, etc. and I help organise all team events and functions.
I also help with pre game organisation on Saturdays as well as being team photographer during games. This role is often challenging as American Football is such an expensive game (equipment and protective gear) and is a niche sport within New Zealand.
Therefore generating revenue and recruiting new players is always going to be a challenge. However it is essential to grow the sport. I see the enjoyment and sense of achievement player's gain from playing American Football and I am happy to assist in ensuring this club continues to provide that opportunity for the team.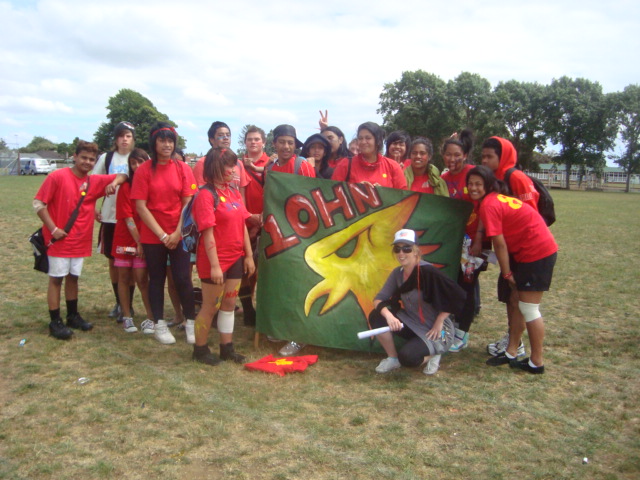 Q: What is something you are really proud of?
Tara_Lee: I am particularly proud of my form class 13PHN. They have been with me since they were in Year 10 and are now in their final year of High School. When I inherited this group of students I was told they were "rough around the edges" and that I needed to prepare for some challenges.
I must admit there were some trying moments with this class. However, I was determined to make them see the importance of education to achieve their life goals. Like all schools, students come and go; however over half of the students in my form class today are from the original class I started with in 2009.
Building positive relationships with these students and their families has ensured that these students have continued with their education. Watching them grow, develop and succeed has been very rewarding.
Q: What drives you?
Tara-Lee: A passion for art, teaching and seeing other people succeed in their goals. I also do a lot of self-reflection; always asking myself "how could I improve that lesson" or "how can I get a particular student more engaged in their learning" etc. That always keeps you going.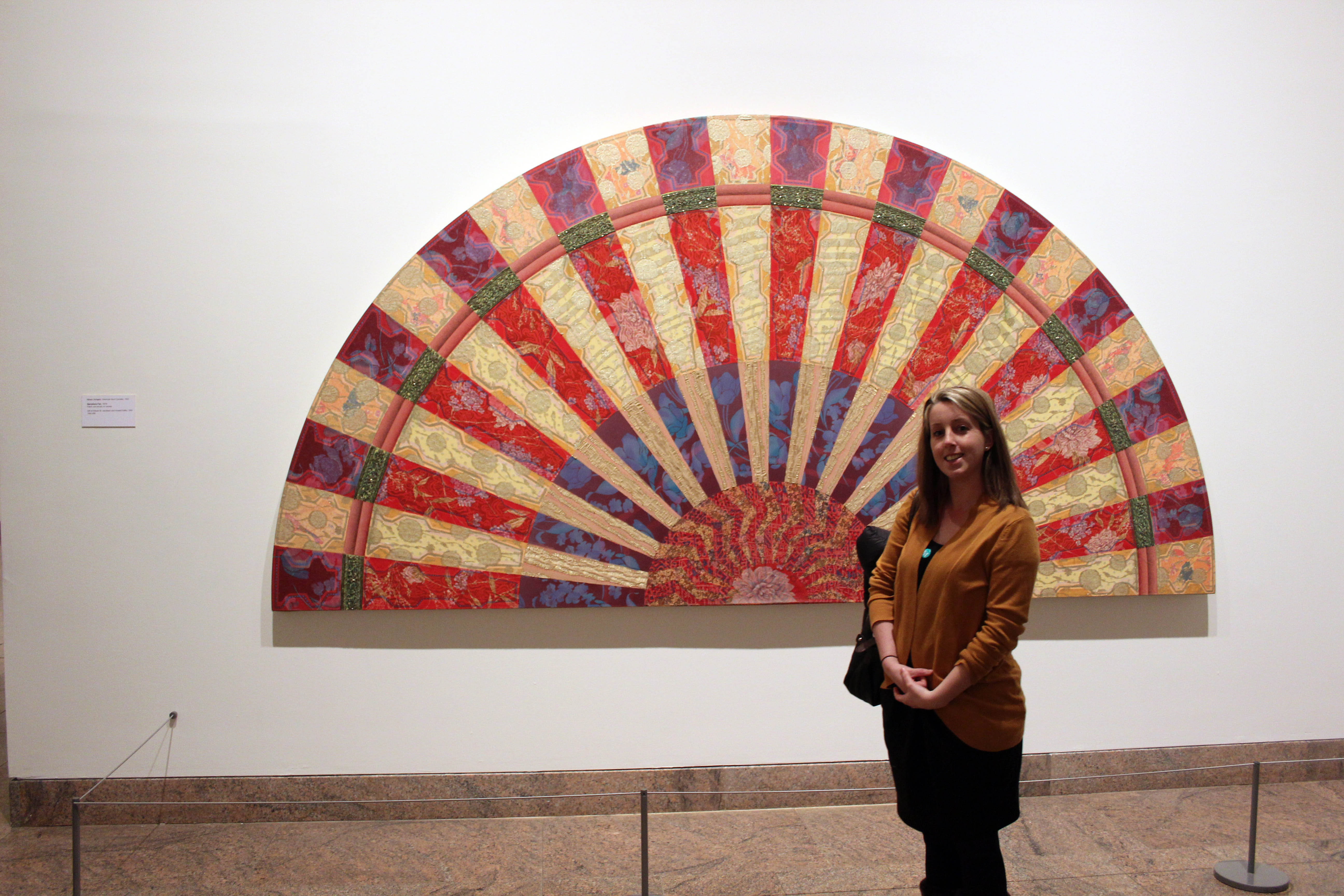 Q: Do you feel there is reward in your efforts?
Tara-Lee: Defintely. Watching people succeed and reach goals is always a huge reward. When students have made it to the end of the year, passed their qualifications or receive awards at prize giving, you feel a real sense of pride in their achievement. I guess most teachers hope that they have contributed in shaping a positive future for our young people and those rewards will be seen in the future.
With regards to American Football, it is rewarding being able to help provide the opportunity for players to take part in something they enjoy in a safe and well structured environment.
Seeing them achieve on the field whilst developing a good sense of competitiveness and fulfilling their potential is extremely rewarding, especially as sport provides a much needed balance and escape in our players day to day lives.
Q: If you had your way, everyone in the world would spend 5 minutes a day...
Tara-Lee: Encouraging another person to achieve their goals. So many people and young people in particular need to hear they are capable of achievement and that someone believes in them. This one moment could make a huge difference in that person's future.
Connect with Tara-Lee:
Want more inspiration?
Latest posts by The CALI Award
(see all)