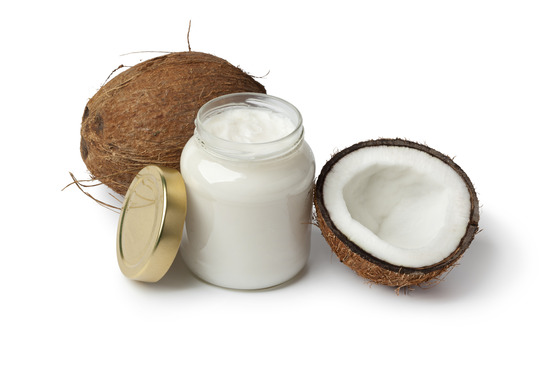 Coconut oil is a super oil perfect for healthy travel!
Raw Virgin Coconut Oil  is extremely versatile and can replace hundreds of chemical laden items. For this reason it makes a fantastic healthy travel item for space conscious travellers. If you are new to the wonders of coconut oil, here are some ways in which you can use it on your travels.
Replace your beauty products
The less you need to pack the better and beauty products can be bulky and heavy. Luckily coconut oil can replace many essential beauty items and help you avoid lots of chemicals too.
Use Coconut Oil as:
An excellent body and face moisteriser that soaks in quickly,
An exfoliating scrub, just warm to liquid and mix with sugar,
A gentle yet effective makeup remover, even for tough mascara,
A light sun block – unrefined virgin coconut oil is SPF 4-6 – obviously this is very light, but better than nothing if you find yourself stuck.
Replace your first aid products
Coconut oil is useful for hundreds of health conditions that you may come across on your travels, it is naturally antibacterial and can soothe and protect your travel ills.
Use Coconut Oil for:
After sun lotion
Soothing ear drops
Chapped skin
Fungal infections
Insect bites
Food poisoning
Replace your liquids and potions
When you are at home you collect things you may only need once in a while. When you travel you don't have those things at hand – but you do have coconut oil (well hopefully anyway!).
You can substitute coconut oil for:
Shaving cream or aftershave lotion
Massage oil
Cooking oil
Toothpaste
Deep conditioning treatment for hair
Personal lube (Note: do not use it with latex condoms)
Insect repellent
As you can see there are a LOT of uses for coconut oil and I have really only touched the surface in this post. Johnny has a laugh every time I find a new use for this wonder oil!
Travel Health Tips for Coconut Oil
Here are some tips for using and travelling with coconut oil:
Always buy Unrefined (Raw) Virgin Coconut Oil. If it is organic as well, even better – but it has to be Unrefined & Virgin because the processed varieties do not have the same health benefits.
There are plenty of other pretty amazing, healthy, useful oils out there like Inca Ichi Oil, Hemp Oil,  etc. But coconut is my go to for travel as the versatility is second to none.
Your oil will set at temperatures less than 25 C and is viscose and oily when it is warmer, luckily your body temperature is enough to melt your oil when you need to use it in colder climates.
Get a decent container that will keep your oil sealed and safe while being battered in transit.  It also needs to be easy to scoop out of when the temperature is below 25 c. I have met a few oil fans who have found nasty leaks in their packs!
Coconut oil has a high smoke point which makes it suitable for frying.
It is easily purchased in most countries in the supermarket or online like Amazon and even with all these uses, a pot will last me a couple of months.
Do you travel with oils? What can you not live without?
Latest posts by Serena Star Leonard
(see all)