I am always inspired by travelling families. When I was a kid my parents would travel with 5 children for up to 6 months at a time. It was such a privilege to be able to see new parts of the world and the feeling of excitement has never left me.
So to celebrate their awesomeness, we interviewed 6 amazing families who make travel a priority.
Check out their stories and follow their blogs for a little hit of wanderlust…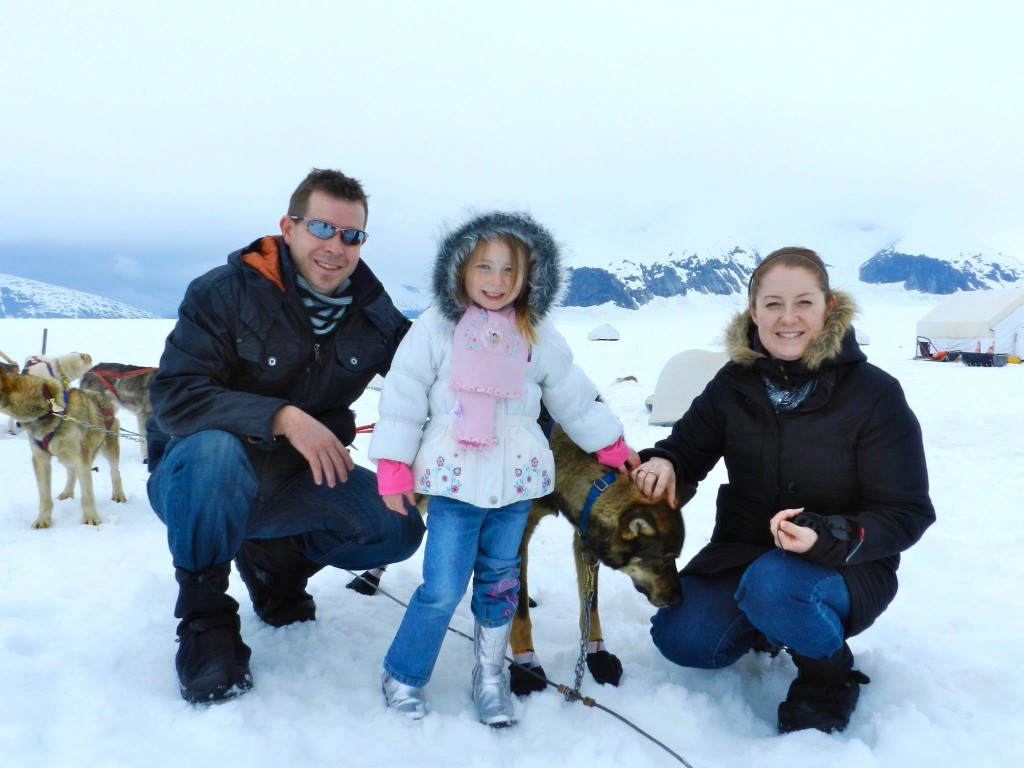 Q: Tell us about Happy Travel with Kids…
Rebecca: Happy Travel with Kids is a place for parents to find useful travel tips, destination guides, accommodation and travel product reviews, all with suitability for kids and families kept front of mind. Whether you are dreaming of travelling to the other side of the world with your kids, or just away for the weekend, you'll find tips and advice for all kinds of holidays to make travel with kids as happy and memorable as can be.
Q: What's different about your blog?
Rebecca: Many family travel blogs are about long term travel, but our website caters for families where parents have work and other commitments, and may not be able to take long trips. This makes picking the right destination, accommodation and activities all the more important!
Q: Your travel style is…
Rebecca: Short family trips to exciting locations on a budget.
Q: What is your favourite country?
Rebecca: Japan. Our first international trip as a family was to Japan when our daughter was 9 months old. We still have fond memories of the welcoming people, amazing cultural contrasts, and the super fast bullet trains that zipped us around the country.
Q: What are three juicy things on your bucket list?
Rebecca: Get hitched in Hawaii – done! Cage dive with great white sharks, and volunteer in Cambodia.
Q: What rocks your website?
Rebecca: On my blog, my Travel Tips category is the most popular. It features little known tips and tricks for saving money and making travel with little kids less stressful.
Also Things to do at the Gold Coast is one of my most visited pages. The Gold Coast is one of Australia's most popular holiday destinations, and I give tips for family activities that are off the tourist trail.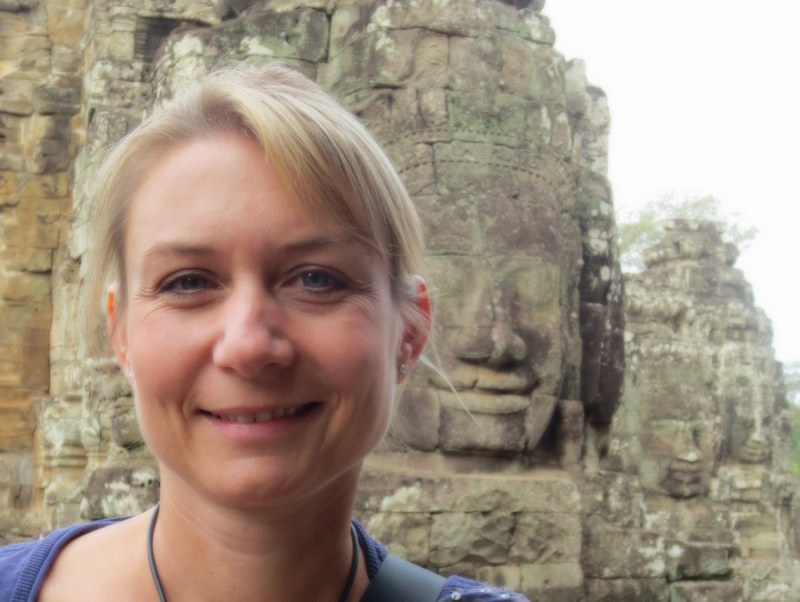 Q: Tell us about Feet on Foreign Lands…
Alison: I love to travel, and I love to tell others all about it too, to inspire them to create great travel itineraries for themselves.
I take lots of photos and I collect lots of stories, and on the blog I put them together into bite-sized bits which remind me of where I've been, and offer tips, advice and information to others to entertain and inspire. I post about family travel with two older kids (10 and 17).
Q: What is your travel style?
Alison: We like good food and fabulous hotels. We seek out the interesting experiences. The quirky. I arrange all aspects of an itinerary myself, seeking out varied experiences that appeal to all of the family everywhere we go.
Q: What is your favourite country?
Alison: That is like trying to ask me to choose a favourite child. However, if I *really* have to choose one… Vietnam. There is so much cultural and historical texture to that country. The landscape is varied and stunning. The people are fabulous. And the food? Oh, man…the food…!
Q: What are three things on your bucket list?
Alison: 1. A hot springs tour of the world – hot water is my happy place. 2. Staying in a riad in Morocco 3. A cruise ship experience. The kitsch-ier the better!
Q: What rocks your website?
Alison: Readers seem to love my post about my Five Most Awkward Day Spa experiences.
I also think my post about the iconic Nylex sign is one of my best. For me, travel is not about ticking off countries or places, adding to the list-count. It is about opening our eyes to other ways, so that we examine our own. So, I also post about my hometown of Melbourne.
I try to view my own city as if it is a 'foreign land', never taking for granted what it is about our way of life and our environment that makes it so unique.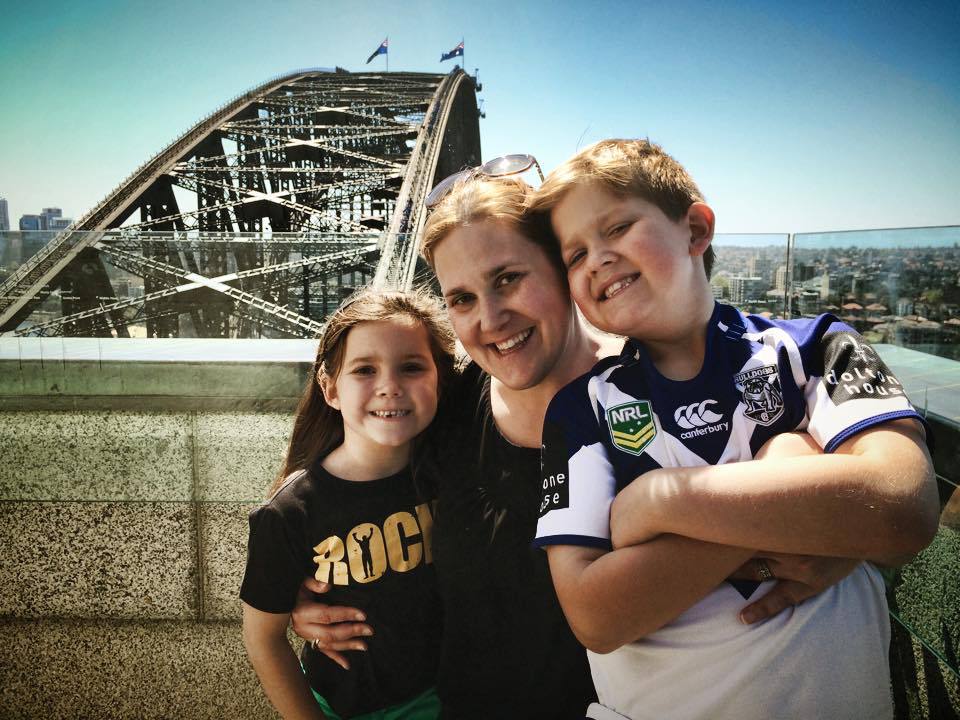 Q: Tell us about The Kid Bucket List…
Leah: The Kid Bucket List explores our family adventures at home, locally, nationally, and very soon….internationally. What started as a small bucket list that we checked off each week has evolved to a growing list of dream adventures we are working on achieving.
The Kid Bucket List features travel and activities that can fit into the average family life on any sized budget. We showcase the unique, the accessible and the fun family attractions to that you could do on the weekend with the kids.
Q: Your travel style is…
Leah: Laid back adventures for the whole family
Q: What is your favourite country?
Leah: Australia will always be our favourite country, It always has something to offer.
Q: Give us three things on your bucket list?
Leah: A trip to Disneyland, Paper cranes building in Hiroshima and archeological diggings in Pompeii – all with the family of course.
Q: What rocks your website?
Leah: I'm super proud of the Bucket List as it grows and changes as our family experience more and more adventures.
One of our most popular posts is our Free Stuff to Do in Sydney post as provides lots of adventure options for families on a limited budget.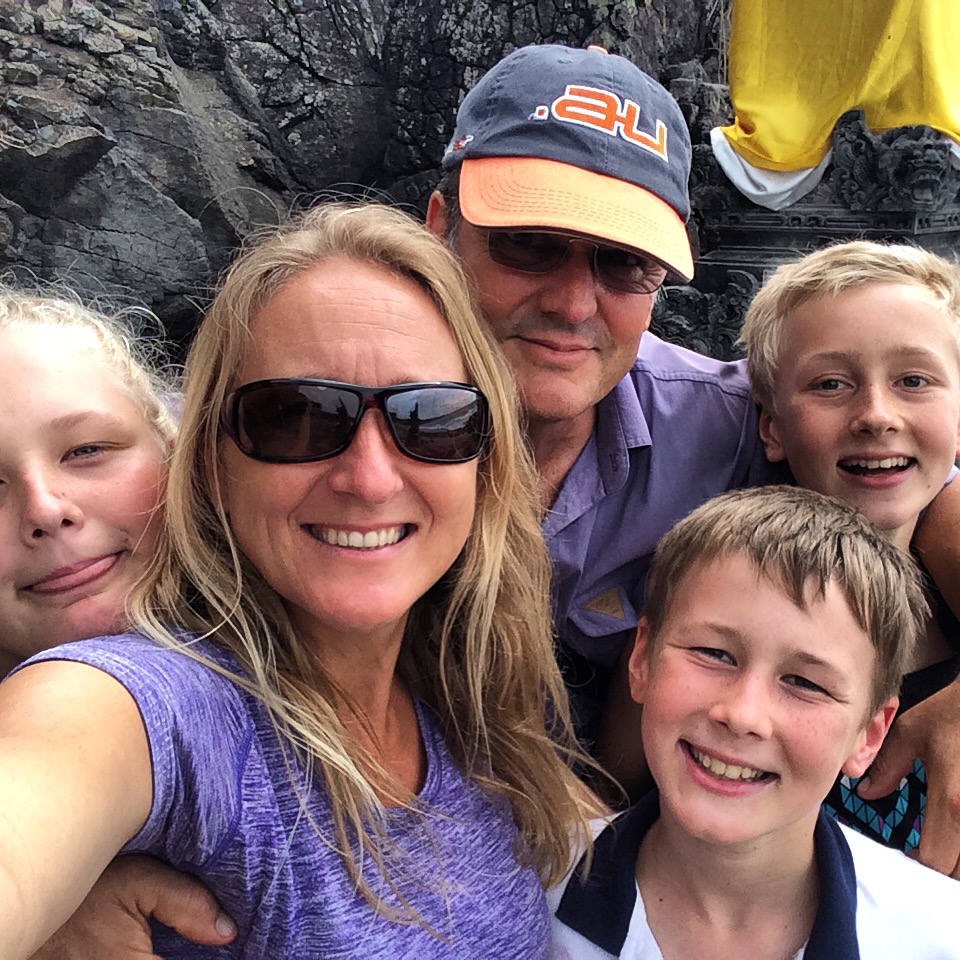 Q: Tell us about Up Sticks and Go!
Michelle: Up Sticks and Go has been running since August 2013. We are a family of five (kids – 10, 12 and 14) travelling the world for 18 months, while parents keep running their business and we all have amazing experiences! We all post a blog at least once a week and we post regular videos of our experiences.
We are a family of five – 2 adults and 3 children – who are travelling the world for 18 months.  Why are we travelling for so long?  Because we needed a change – maybe you can empathise with that?  
We all contribute to the blog each week, documenting what we are experiencing.  Each of us has a different perspective of our journey as we attempt to balance work, travel, living AND learning!  Its not all sunshine and roses, but it is an amazing adventure we're on and we'd love to have you along for the journey.
Q: Your travel style is…
Michelle: We're staying for longer than a few days in most places as well as trying to stay in communities and not just 'hotels' so we can have cultural experiences and not just be tourists. We see ourselves as travellers and not so much tourists 🙂
Q: Your favourite country is…
Michelle: As we've only done Australia (camping in WA for 6 weeks) and now Indonesia, I'm not sure – we do have a house sit in a Chateau in France waiting for us over Christmas, so I think this will be very cool 🙂
Q: What's on your bucket list?
Michelle: Mmm, the French Chateau, people of Cambodia (in about a month) and Halong Bay (in a couple of weeks).
Q: What rocks your website?
Michelle: I like all the posts (especially some of the kids ones) but this is the one I like the most at the moment (and I need to add to it already ;-)).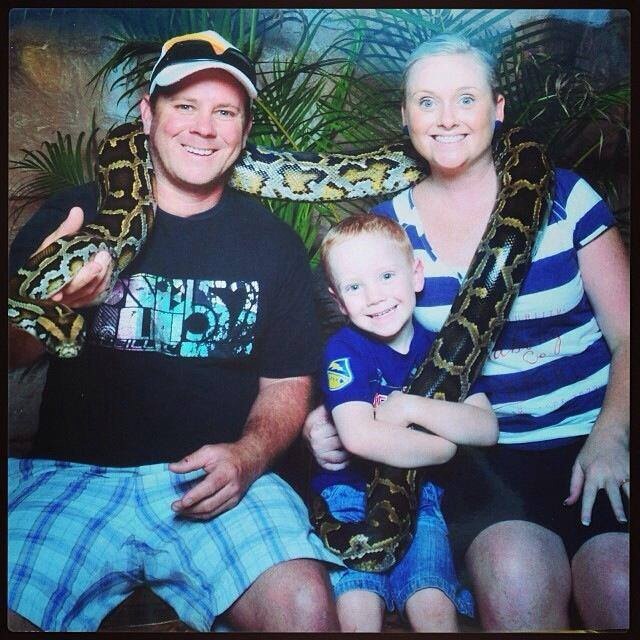 Q: Tell us about the Blonde Nomad!
Kellie: We are travelling around Australia (husband, 5yo & pregnant) and the Blonde Nomad blog is our journey of discovery.
Aimed at families, the intention of our blog is to encourage others to get out and experience life – you can buy THINGS but you can't buy TIME so make every moment count.
Q: Your travel style…
Kellie: We have been travelling full time in our caravan around Australia since October 2013. We have travelled overseas before, however decided to sell up everything and embark a journey of a lifetime.
Q: Your favourite country is…
Kellie: Australia – it's our home, and we love sharing it with the world!
Q: What's on your bucket list?
Kellie: Dive with sharks, helicopter ride over NYC and have a TV Show.
Q: What rocks your website?
Kellie: I tell it like it is and don't mind sharing our personal challenges in our journey of discovery – this one is all about what they don't show you on your news feed.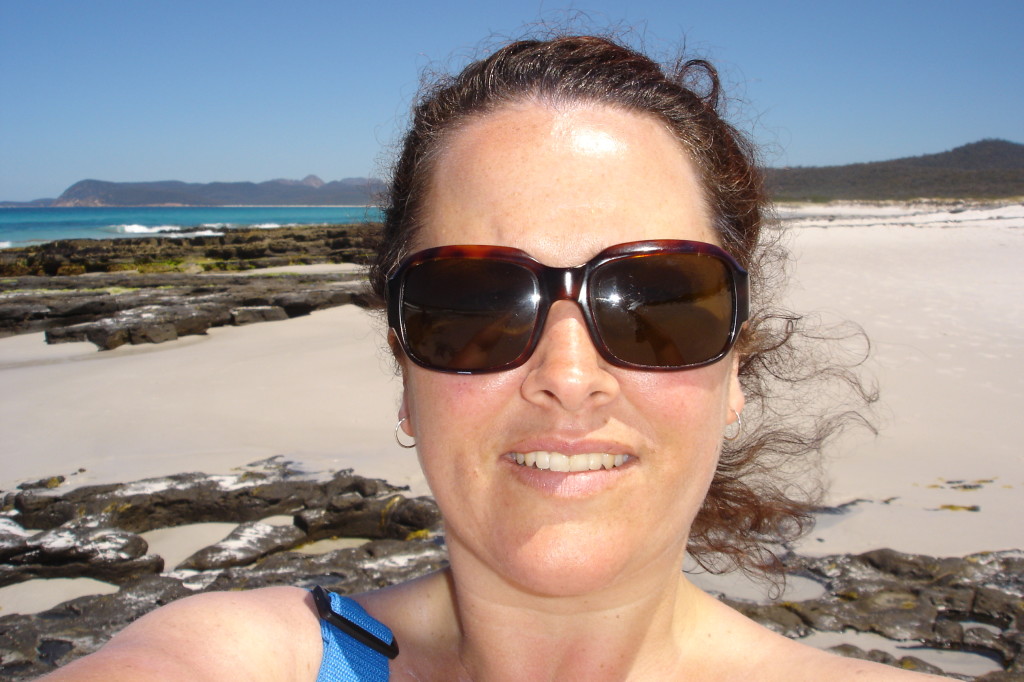 Q: What is your blog about?
Amanda: I created my website as a platform to showcase holiday accommodation that is truly family friendly. My aim is to help families find great accommodation for their holiday – especially "hidden gems". To support this, I also write posts about any topic relevant to family holidays, such as destination guides, attraction reviews and general tips and information
Q: What is different about your blog?
Amanda: My focus in family friendly holiday accommodation. It is a niche Australian website where visitors do not have to sort out the wheat from the chaff. All properties I feature have to offer something for that lit tle bit – or alot – extra or special for families!
Q: Your travel style…
Amanda: I admit I like a bit of comfort, but also don't like spending a fortune on holiday accommodation. I mainly travel with my hubby and two children (now aged 12 & 9). We tend to go for self-contained to save money on food. I love all sorts of accommodation but clean and comfortable are the two most important factors.
Q: What is your favourite country?
Amanda: I love exploring Australia. I think we are spoilt for choice when it comes to natural scenery. I've had so many 'wow' moments – whether its the magnificence of somewhere like Cape Range National Park in WA or just driving through fields of yellow canola flowers in country NSW. There is so much to see and explore. Overseas, I love the history and romance of Italy.
Q: What are three things on your bucket list?
Amanda: To be able to spend a summer in an Italian villa with a group of friends (leaving hubby and kids at home), a family holiday to Borneo and I hope that by the time I retire, my hubby and I can become grey nomads and spend our retirement just travelling!
Q: What rocks your website?
Amanda: I worked with a mum I know who has done much of my graphic design, to create a downloadable holiday countdown chart. It has space for a child to draw a picture about what they are looking forward to doing on the holiday.
I wrote this post for a parenting website, but I think it struck a chord. It focused on how to take the stress out of holidays with extended families and friends was based on personal experience. I learned the hard way so others won't have to suffer!
Want More Travel Blogs?
Latest posts by Serena Star Leonard
(see all)