Another week and another batch of travel bloggers for you to check out!
This week we are thrilled to introduce you to an incredible photographer, an adventurous couple who travel with their dog, some inspiring woman who are passionate about exploring North Queensland, an award winning video blogger, an ex backpacker and a woman who travels the world with her mum.
Here are some travel bloggers worth following…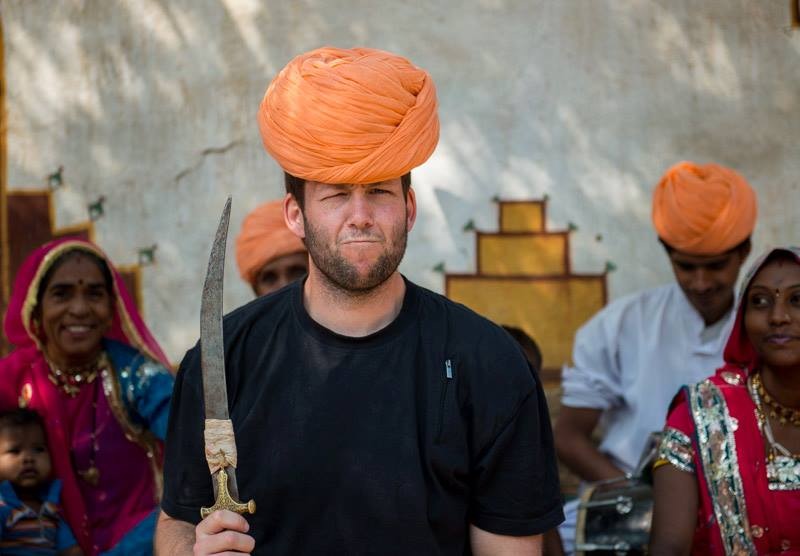 Q: Tell us about your blog…
Travis: It is predominantly travel photography but sprinkled in are some photojournalism and studio adventures.
I go out of my way to find the most amazing places of any location and take incredible photos. It's time consuming, hard work and can be extremely difficult but is also incredible. My social networks have blown up in the last 3 months with around 25,000 new followers loving the photos.
Q: What is your style of travel?
Travis: Mine is a different style to most. I rarely sleep and am up extremely early. I travel heavy with a fair amount of gear but always get the sunrise and sunset of each day. That means long days. I do location scouting during the day which can last all day or only a few hours.
I keep going until I find enough spots to use for my sunset and sunrise shots for the duration of the trip. Exploring the area gives me the chance to find places not many dare to go.
Q: What is your favourite country?
Travis: So far my favourite is India. I visited there in 2013 and spent 3 weeks with the people of Rajasthan. I've come back with experiences and stories from those people that will stay with me forever. The images of them are my pride and joy. See the photos here.
Q: What are three things on your bucket list?
Travis: Firstly, I want to photograph North Korea. I think my work would be extremely difficult for people to comprehend with the beauty I try and show in them and the views people outside of NK have. I think it'd be a great juxtaposition.
Second on the list is Burning Man in the US. I've wanted to go to this ever since I've heard of it. I think it's a wonderful chance to do my portrait work similar to India but also do some outrageous landscape work at the same time.
The third would be Cadair Idris in Wales. The landscapes there would be phenomenal and I'd love to spend weeks getting all sorts of shots all throughout Snowdonia National Park. It's a travel photographers dream!
Q: What rocks your blog?
Travis: It's easy to say my photos are what get people to my site. They're what I do best and what people know me for. I think my writing style has evolved now to entice people to read my work.
Statistically my best blog is this one on Malaysia's Twin Towers.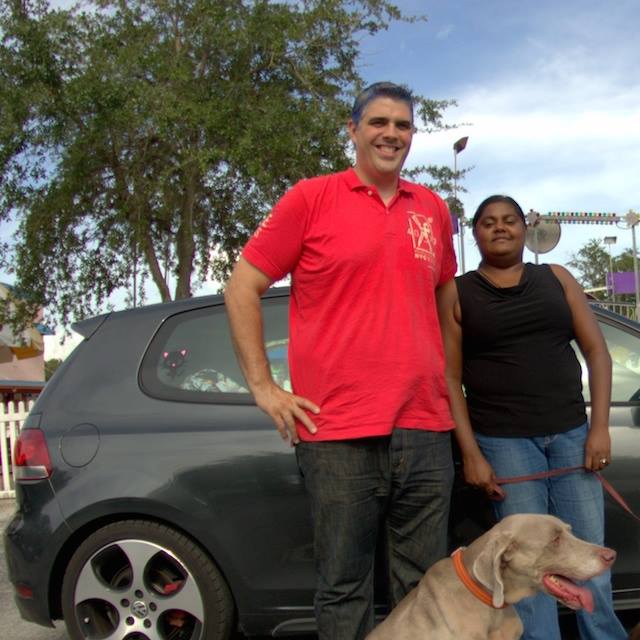 Q: What is The Constant Rambler about?
Lauren: The Constant Rambler is a couples travel blog that focuses on adventure and fun.
We are location independent bloggers that are on the road full-time with our pet weimaraner Zoe. She goes everywhere with us and has had quite a few adventures of her own.
Q: What is your style of travel?
Lauren: We are road tripping experts so we travel by car most of the time. We do travel in every other way possible as well (trains, planes, boats, etc.) but mostly in our VW GTI.
Q: Your favourite country is…
Lauren: Canada has quickly become one of our favorite places. It's huge! There are so many different landscapes and the people are amazingly friendly. The abundance of wildlife puts it very high on our list.
Q: What are three juicy things on your bucket list?
Lauren: Juciy! Well, joining the mile-high club should top this. We also want to learn to Tango and need to visit Patagonia (once again, for the abundance of wildlife).
Q: What rocks your website?
Lauren: We took a 60 day road trip from Key West, FL to Deadhorse, AK. This is our most popular trip and also happens to be our favorite as well. Florida to Alaska the Final Post.
My best blog post seems to be 20 Amazing Wildlife Photos from North America – because it's all about amazing wildlife in photos.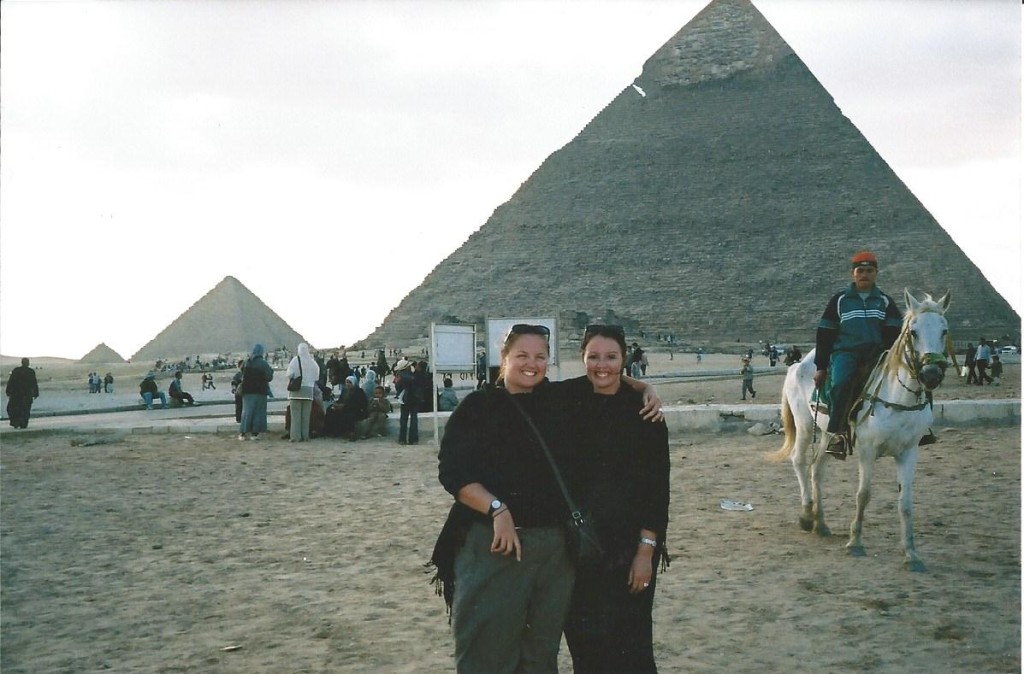 Q: What is Travel NQ about?
Amanda: Travel NQ is all about travelling in North Queensland incorporating off-the-beaten-track camp spots, luxury and exclusive resorts, unique holiday destinations like treehouses and houseboats, best daytrips, local food and wine, events, profiles on people that make up this region and any environmental developments regarding the Great Barrier Reef or the Daintree Rainforest.
North Queensland is a mecca for tourists but most travellers barely scratch the surface of what's on offer in the region, so we provide a personal and authentic account of everything there is to see, do, taste, smell and experience here.
We are locals as well as travel writers so we live and breathe this region and are constantly astounded at how amazing and breathtaking North Queensland is, whether it is the beach, a tropical island, an outback station, working with local wildlife or exploring the reef.
Q: Your travel style?
Amanda: We like to live and breathe travel so we stay in every different kind of accommodation from exclusive luxury resorts and tree houses through to houseboats, old railway carriages and roof top tents. How else can you really experience travel if you don't give everything a go?
Q: Your favourite country is…
Amanda: Obviously Australia because of it's amazing and unique natural environment, but we have both travelled extensively around the world and we particularly loved the history and culture of Egypt, Italy and Peru.
Q: What are three things on your bucket list?
Amanda: African safari, Bhutan and Antarctica.
Q: What rocks your website?
Amanda: We are very proud to give a voice to and provide coverage for all the great work being undertaken to protect one of Australia's greatest assets, the Great Barrier Reef.
We spend time with researchers who study seagrass beds to ensure there is ongoing revegetation of the primary food source for sea turtles and dugongs, we volunteer with the turtle rehabilitation centre where they care for sick and injured turtles, and we care about the issues that affect the region's wildlife and environment.
Kayaking in Tully was probably one of our most popular stories as people are always looking for something new and adventurous to do when exploring a new region.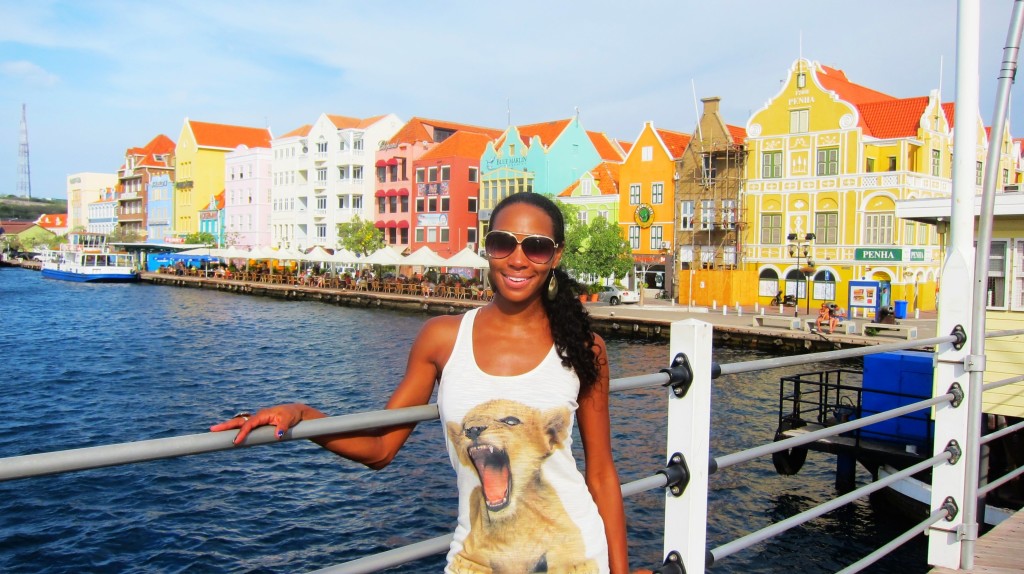 Q: Tell us about your blog…
Teri: My blog is about my travel adventures, where I encourage people to live better and travel more. It's it all video that features destinations around the world.
Q: What is your style of travel?
Teri: Culture first, then the destination. I love off the beaten path and adventure but also love to put on heels and party.
Q: What is your favourite country?
Teri: South Africa – it has everything! Incredible culture, beaches, great food, safari, wine, etc.
Q: What are three things on your bucket list?
Teri: Galapagos, Colombia, Papua New Guinea.
Q: What rocks your website?
Teri: My Curacao video where I won the vlogging competition in Sept 2014. I became very excited about the culture and used the native language of Papiamento in my video.
My best blog would probably be my Adventures in St. Croix. I got to hang out with a bush doctor and go horseback riding on the beach with an former Irish Catholic priest turned cowboy.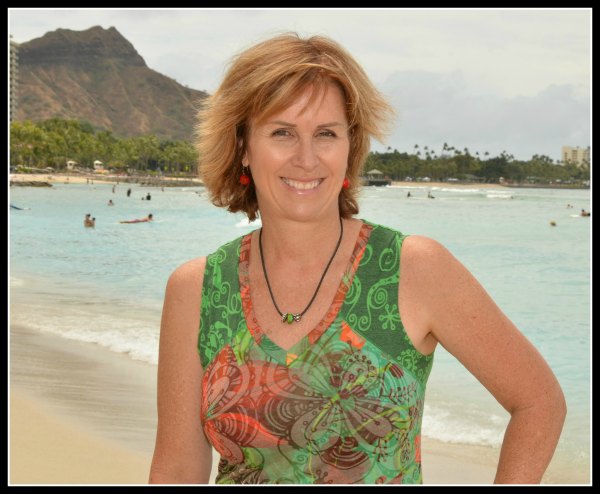 Q: Tell us about your blog
Jennifer: My blog is about my travel stories and photos that have inspired me to write and share them.
My blog writing style is warm and conversational – like I am having a cup of coffee with my reader.
Q: What is your style of travel?
Jennifer: 3-5 star – not a fan of back packing (anymore).
Q: What is your favourite country and why?
Jennifer: Hong Kong – food / people / shopping and so many hidden delights.
Q: What are three juicy things on your bucket list?
Jennifer: Arctic Circle to see the Northern Lights; Vietnam (next year I hope) and Las Vegas for my 50th (oooh soon!).
Q: What rocks your website?
Jennifer:  Hmmmm maybe this one about Fiji's little circus of paradise – it is personal, special and without a doubt one of the best places I have discovered in my travels. I also love this one about Aerial Yoga/Antigravity Yoga for body and mind.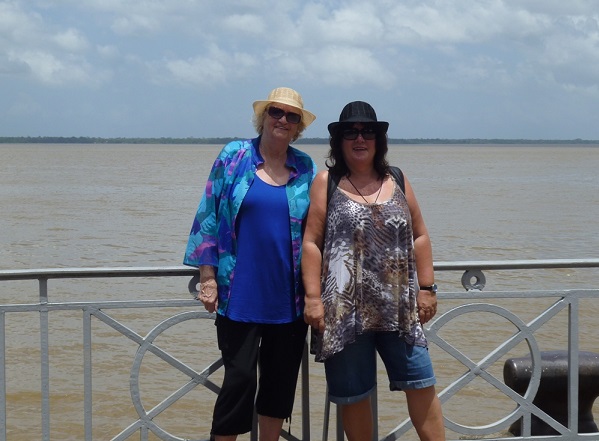 Q: What is My Travels with My Mum all about?
Rebecca: The website is about travelling with an elderly person, the special joys and challenges of the needs of the senior traveller. What's different is that I doubt any other travel blog has details about buying incontinence pads overseas! I have hints, tips, reviews and destination guides that aren't all aimed at the 20-40 age market of traveller.
Q: Your travel style?
Rebecca: We travel anything from 5 star to budget, hotels to B&B or backpackers. Its all about working out what is most suited to the elderly traveller.
Q: What is your favourite country?
Rebecca: We both love Greece for its food & wine and generous people. For mind blowing scenery, Antarctica – hands down.
Q: What's on your bucket list?
Rebecca: Ride a horse in Petra – Indiana Jones style, float in the Dead Sea, climb another volcano and not trip this time.
Q: What rocks your website?
Rebecca: I love that I can cater for the needs for elderly travelers, with a sense of humour. I talk about the places we visit like Beijing – Subway Seats and more practical posts like travelling with incontinence
I love telling my travel anecdotes but Im biased because I enjoyed living them. This is one about our experience in Beijing airport.
Want More Travel?
Latest posts by Serena Star Leonard
(see all)