Travel bloggers come in all shapes and sizes!!
It doesn't matter if you are interested in couples travel,  slow travel, gastronomic, exotic or road travel, there are awesome travel bloggers out there ready to inspire you and get you ready for your next big trip.
This is the beginning of a new series where we feature different travel bloggers who will take you on a journey as they navigate all of the weird and wonderful that is available to see, experience and taste on our little blue planet…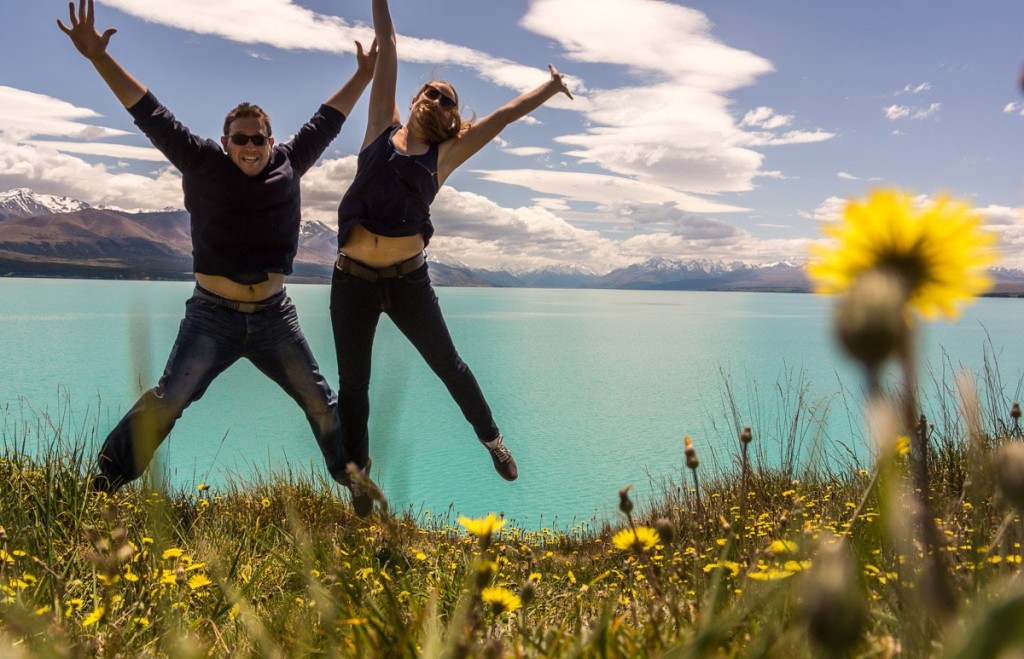 Q: Tell us about Wanderlusters!
Charli: Wanderlusters is about International adventure travel and house sitting. We combine sleek design, engaging photography and inspiring articles to offer insight into the very best locations for adventure across the globe. We also publish articles detailing house sitting, a concept we use to subsidise the cost of our nomadic lifestyle.
Q: Your travel style?
Charli: Our travel style is akin to that of the tortoise, not the hare. We go slow, seek out adventure and try our best to immerse ourselves in the communities we visit.
Q: Your favourite country is…
Charli: New Zealand. The diversity of landscapes and epic terrain have provided us with some of our favourite adventures to date. Think hiking across active volcanoes, flying over archaic glaciers and tubing through glow worm lit caves deep underground.
Q: What's on your bucket list?
Charli: Scuba diving the Silfra Crack in Iceland, taking cooking classes in India and cycling across the grasslands of Kazakhstan and Kyrgyzstan.
Q: What rocks your website?
Charli: Our Photography Snapshot Series is very popular and has been featured by Lonely Planet. Ben's photography is something that we feel sets our blog apart from many and these posts highlight the very best shots from our adventures.
Our recent guide to hiking New Zealand's Tongariro Alpine Crossing is one of my current favourites. It combines Ben's inspiring images with what I feel is a really informative snapshot of the trail. A great resource for anyone considering the 19.5km day hike.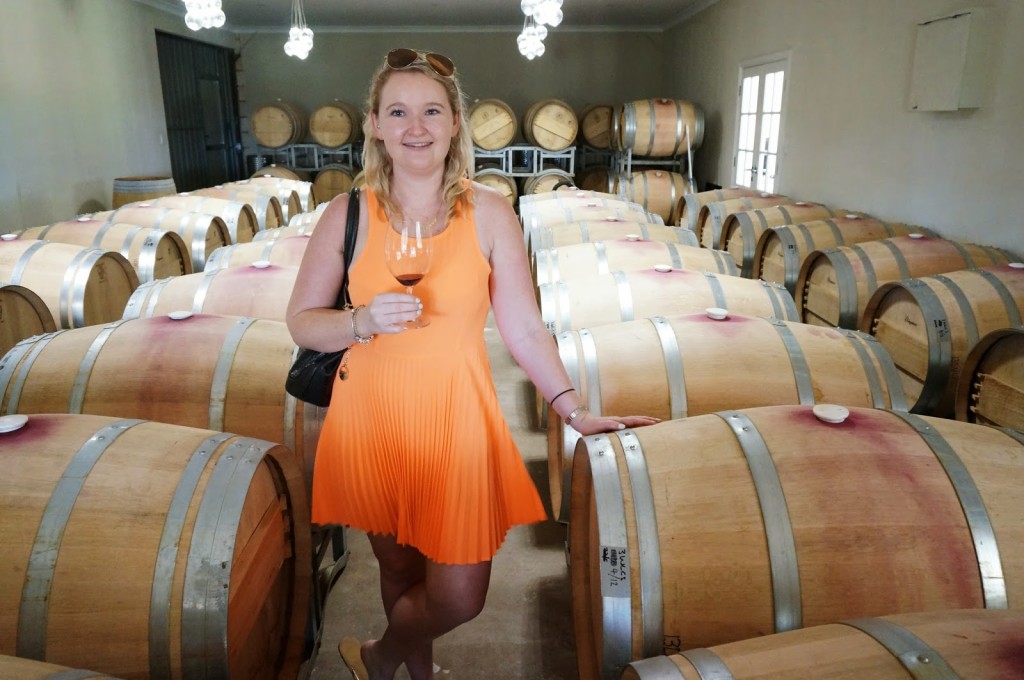 Q: What is Travelling Corkscrew about?
Casey: It is all about wine, food and travel! It's focused on my travels around and through the world of wine and it has been running since 2011.
I spent many years travelling through amazing wine regions, I am now living in the Swan Valley Wine Region in Western Australia and the blog follows my adventures through tasting all the wonderful wines around me. I like to make wine fun without any pretentiousness and encourage people to try new things, go to new wineries.. explore with their taste buds 🙂
Q: Your travel style?
Casey: In the early days it was a backpacker budget – if we stay in the worst hostel in the city, that means we can buy 2 cheap bottles of vino from the supermarket instead of one. It then progressed to, 'I like a bit of luxury' and now that I have a mortgage it's the middle ground. How to drink on a budget and how to splurge every once in awhile.
Q: Your favourite country is…
Casey: Italy – the food, the wine…. I was in absolute heaven. I love the lifestyle and the emphasis put on eating, drinking and socialising.
Q: What's on your bucket list?
Casey: The Napa Valley in California, the Mendoza in Argentina funnily enough Tasmania in Australia as I hear they make some fantastic sparkling wine (the last one is hopefully obtainable in the next couple of years!).
Q: What rocks your website?
Casey: My Swan Valley Guide is highly popular with my readers and in Perth it is fast becoming the go-to resource for up-to-date information on the Swan Valley.
One of my favourite things is to go off the beaten track and that is exactly what the adventure to Eger in Hungary was (with the aim to try wine of course). Every time I reread this post it brings a smile to my face, such a brilliant day!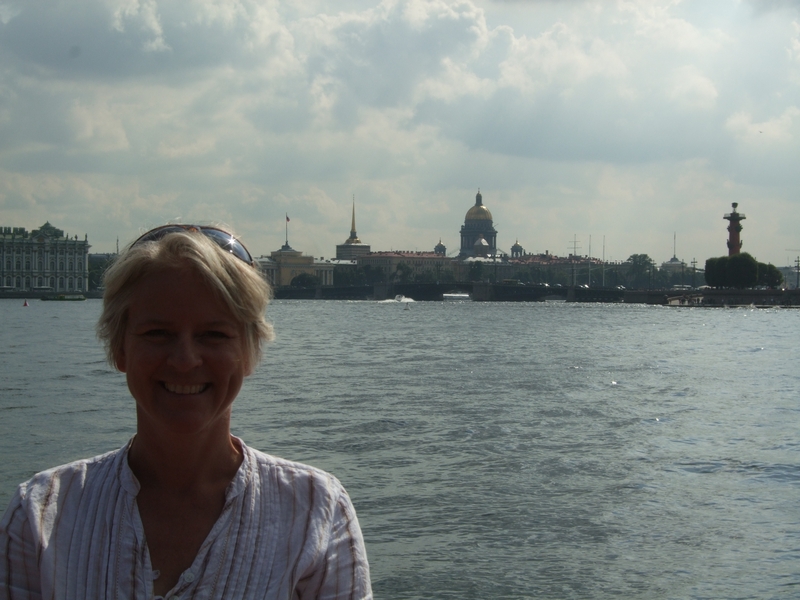 Q: What is your Motorhome Lifers about?
Ali: Motorhome Lifers us about full time travel, mainly in a motorhome. We've lived full time in a motorhome for 12 years. Covered 130, 000 miles in over 40 countries on 4 continents and blogged about our adventures all the way. Highlights; USA, Mexico & Canada in our European motorhome which we shipped to Charleston in 2003; A return to the USA where we purchased an American RV and drove from Florida to Fairbanks Alaska along the iconic Alaskan Highway; Belarus & Russia during 2012.
Q: Your travel style?
Ali: Unplanned and spontaneous. We go where the mood suits us and try to get to the heart of a place by chatting to the locals.
Q: Your favourite country…
Ali: Portugal. Laid back, fun, welcoming, friendly people, stunning coastline, fascinating history, delish food, affordable, great climate.
Q: What's on your bucket list?
Ali: Bathe in natural hot springs in Iceland, Trans Siberian Train Journey from Western Europe a ll the way to Bejing, visit Norway in winter and see the northern lights in pristine night sky with no light pollution.
Q: What rocks your website?
Ali: I've lost my best bucket is the most popular with readers. Friends, family and other motorhome travellers. My mum told me off! If I wrote it again I would give more detail but I don't like to bore my readers so wouldn't labour the point.
I also love Running Sore because I didn't agonise about writing it and it shows how my decisions are made on a whim (which the lost my best bucket post also shows).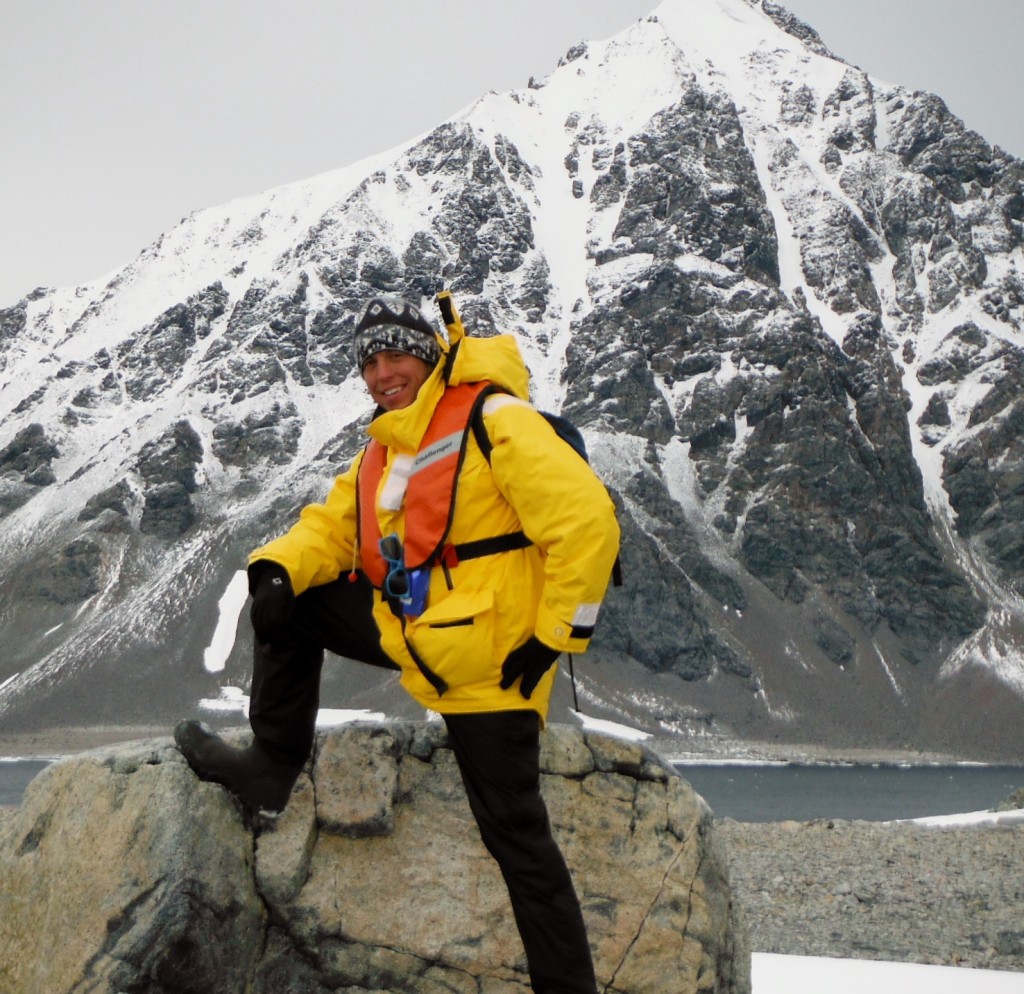 Q: What is your blog about?
Michael: I quit my corporate office job in NYC to travel all 7 continents over 3-4 years.
When I finished school, I had a massive amount of debt (think mortgage, not joking), but no high flying job to pay it off quickly. So I made tons of sacrifices (financial, social, etc.) in order to pay it off as fast as possible and once I paid it off I saved up a little and then said goodbye to the corporate world. I do a lot of videos on my blog since I will eventually condense everything into a movie and send it off to film festivals.
While I do post pretty photos and videos occasionally, I try to focus on the personal development I am going through and have it relate to the average Joe who is not traveling. For example, I recently posted a video on how to exercise while traveling which travelers and non-travelers can use. In short, I just want to tell a good story, and not a "Top 10 Things to See" blog. I am also in the process of writing an eBook on how to pay off debt and the seriousness of investment decisions. I may also do some photography books.
Q: Your travel style?
Michael: Backpacker.
Q: Your favourite country is…
Michael: Antarctica … it was amazing.
Q: What are three things on your bucket list?
Michael: Well, I already went to Antarctica, volcano boarding in Nicaragua, Machu Picchu, Auschwitz, Mount Fuji and swimming with whale sharks in the Philippines, but besides that, there are way more than 3 left to go, so I'll try to give you my top 5.
Komodo dragons in Indonesia, white shark diving in South Africa, mountain gorilla trekking in Rwanda, climbing Mount Kilimanjaro, playing with pandas in China, and … oh wait, I said only 5 right? Damn it.
Q: What rocks your website?
Michael: A lot of people like the very first video I posted which explained why I was leaving , but I am also quite proud of an 80 year old backpacker I had the honor to interview, and the recent exercising while traveling video I posted.
I think the one post that will help every traveler is my travel planning file  which took over 1 year to complete. Whether you are vacationing for 2 weeks or 2 years, this will help.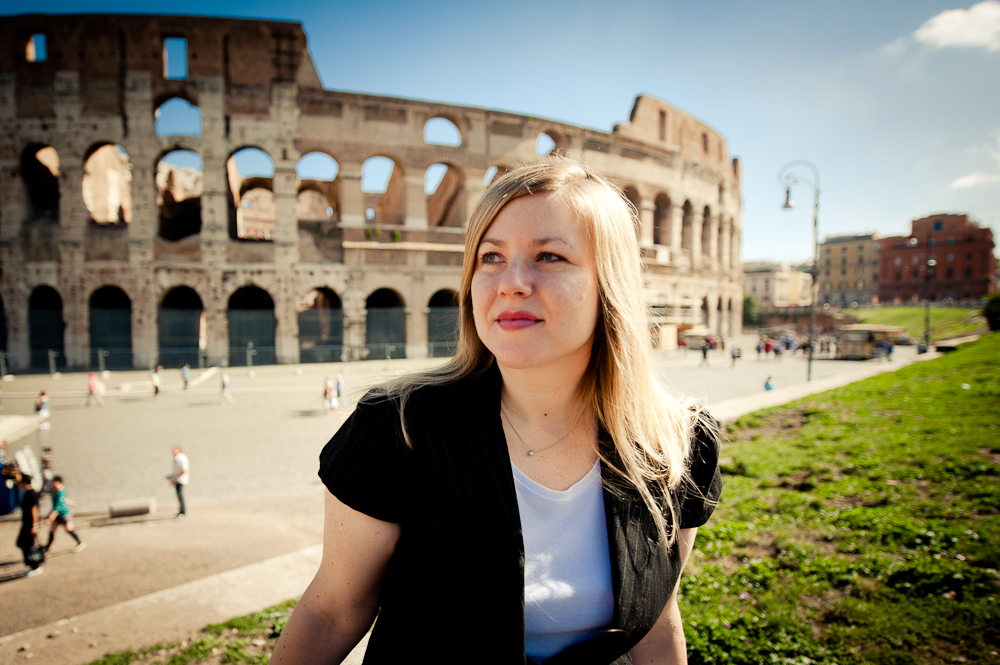 Q: Tell us about Why Roam?
Andrea: Why Roam is about an American expat living in Italy and it has been running since 2011. I also do a good bit of traveling around Europe. I write about things to do, see and eat in Italy and beyond.
Most travel bloggers jump from one place to the other. When visiting other countries, I spend around 2 months there to really get a feel for a place, its people and culture.
Q: Your travel style?
Andrea: Slow travel, and I travel with my little cat!
Q: Your favourite country is…
Andrea: Italy, it's my adopted home country. Not to mention it's absolutely incredible!
Q: What's on your bucket list?
Andrea: 1. Currently discovering Prague. 2. spending Christmas in Germany and getting to visit the amazing Christmas markets. 3. Returning to Italy to explore more of the Almalfi coast and hidden small towns between Rome and Naples.
Q: What rocks your blog?
Firstly, I was in Paris for the finale of Tour de France. That was a really neat experience!
I also shared this post about waffles in Belgium. Before visiting Belgium, I wasn't aware that there are different styles of waffles. I love learning, experiencing and sharing new discoveries … even for simple things like waffles.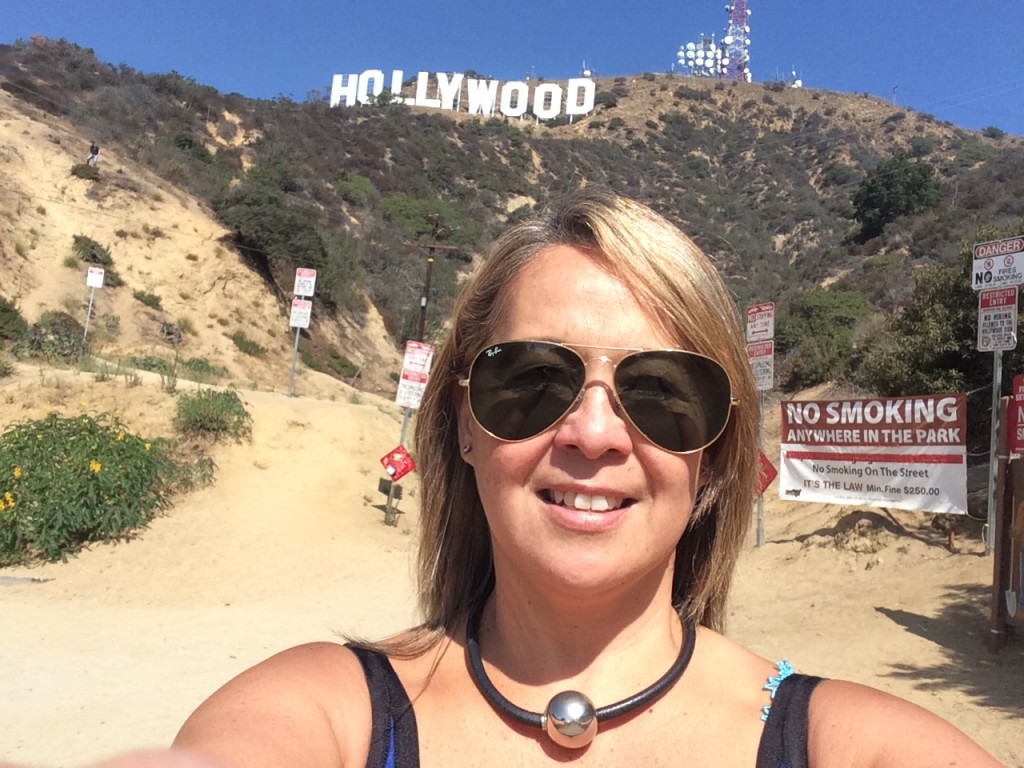 Q: What is It Started in LA about?
Gwen: My blog is about my surreal life in LA. It's a lifestyle cross travel blog. While I write about trips from LA I've done it also focuses on the great things LA has to offer.
Q: Your travel style?
Gwen: Luxury meets budget (my budget).
Q: Your favourite country is…
Gwen: This used to be an easy question, now not so. I'd have to say it would be Australia because we have so much to offer and it's not until you leave that you realise how amazing it really is.
Q: What are three things on your bucket list?
Gwen: My bucket list is centred on Wonders of the World: Machu Picchu; Alaska & to see the Northern Lights.
Q: What rocks your website?
Gwen: One of my most popular posts would have to be about my brush with the Paparazzi (& JLo)
And, I love this blog about hosting a BBQ in LA because it's exactly the type of material that I need to pitch my blog as a sitcom!
Latest posts by Serena Star Leonard
(see all)