What better way to spend your  Christmas holidays than to head for one of the world's top 10 dive sites – Sipidan. Located off the north east coast of Borneo, Sipidan is a non-inhabited island, protected by the Malaysian Government and preserved for divers from around the world to enjoy.
A limited number of divers per day are allowed to dive at Sipidan, so there is no guarantee that you will even get to dive there. Our tip: the longer your stay the better your chances, and in four diving days, we were fortunate to be allotted Sipidan for two of them.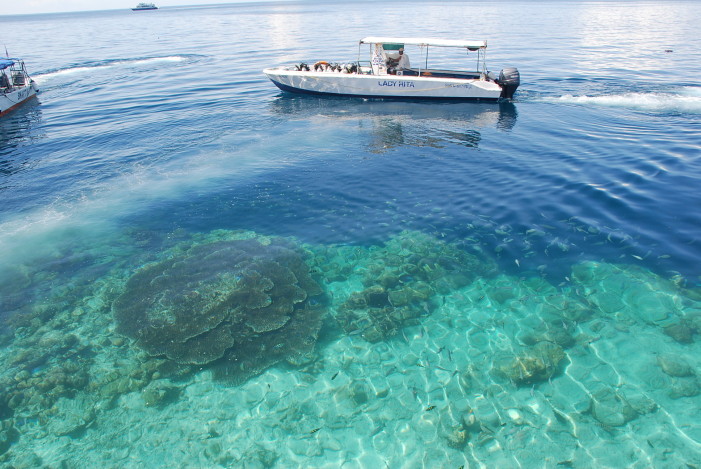 The closest accommodation to Sipidan is on nearby Mabul Island, offering a small range of choices. We chose Sipidan Water Village,  a dedicated dive resort linked by a walkway to Mabul Island and situated totally over water. The rooms are spacious, clean and comfortable, the food adequate and the showers great – essential after a busy day of diving.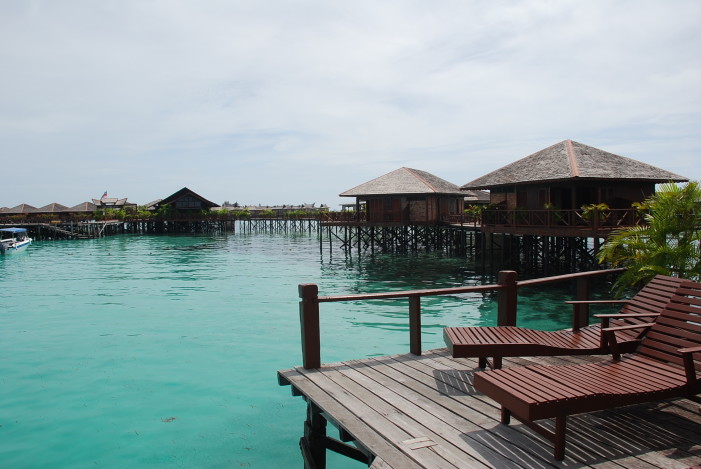 The staff are super friendly and helpful throughout the resort, and best of all the diving was brilliantly organised. Each day at 4pm the dive board is filled in with your allocation for boat, dive master and dive location for the next day. It was always exciting to watch the names go up and see if we'd been allocated to Sipidan while having a nice hot drink at the end of another perfect day.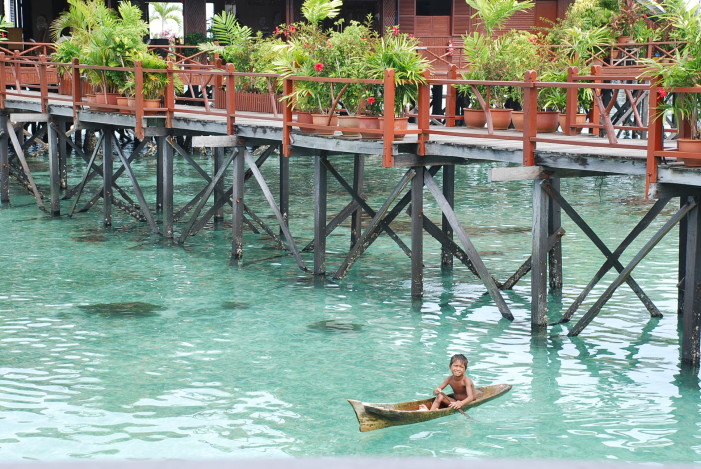 The diving at Sipidan is stunning and its clear to see why it makes the world's top 10. Sheer 500 metre drop offs, swimming through schools of barracuda at Barracuda Point, magnificent formations of coral and plentiful fish life. Best of all, the water temperature was 29 degrees celcius and perfectly crystal clear.
The other dive locations around Mabul Island were average but the dive masters were always able to point out marine life hiding spots, and the stunning Sipidan dives more than made up for it, including having a little pat of a local moray eel that the dive masters had befriended over hundreds of visits.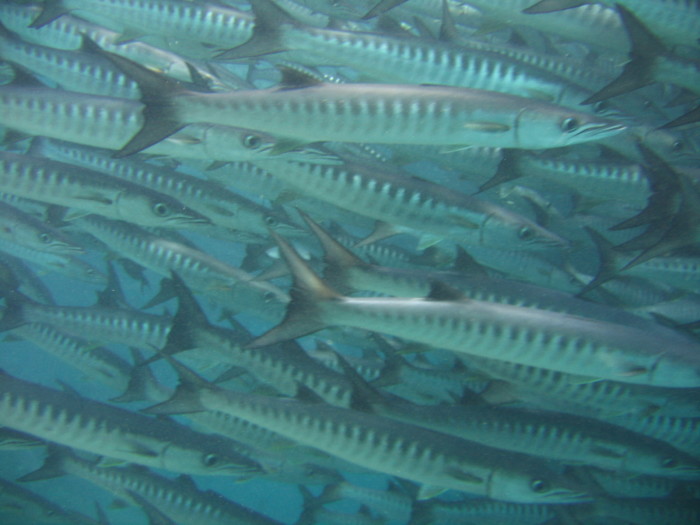 After four nights we felt like we were part of the family. We highly recommend Sipidan Water Village, they have great accommodation and total diving heaven, with the daily "dive-eat–sleep" routine perfectly organised in warm tropical waters. What more could a diver ask for!
Getting there: fly from Australia to Kuala Lumpur, then Kuala Lumpur to Tawau. The Sipidan Water Village shuttle bus picks you up at Tawau airport for an hour long mini bus ride to Semporna, through the tropical rainforest covered hills and valleys of Borneo.
You are certain there are orangutans watching you from everywhere! The Sipidan Water Village speed boat awaits at Semporna, and delivers you straight to Mabul Island where the resort is located. Getting there is half the adventure!
More diving adventures!
Latest posts by Fiona Cossill
(see all)