Football fields of the world blog number 2 brings us to the impressive country of Peru. While not a historcally successful footballing nation, it is the number one sport and this is shown by the location of some of the spectacular venues we saw along the way.
1. First up is a worms eye view, shot with fish eye on a GoPro. The football pitch is located in the beautiful town of Aguas Calientes, which is the last outpost before the ruins of Machu Picchu. The backdrop mountains are the very ones which overlook the ruins of Machu Picchu and five hundred years ago it was all gold and sacrifices – now it is goals and astro surfaces!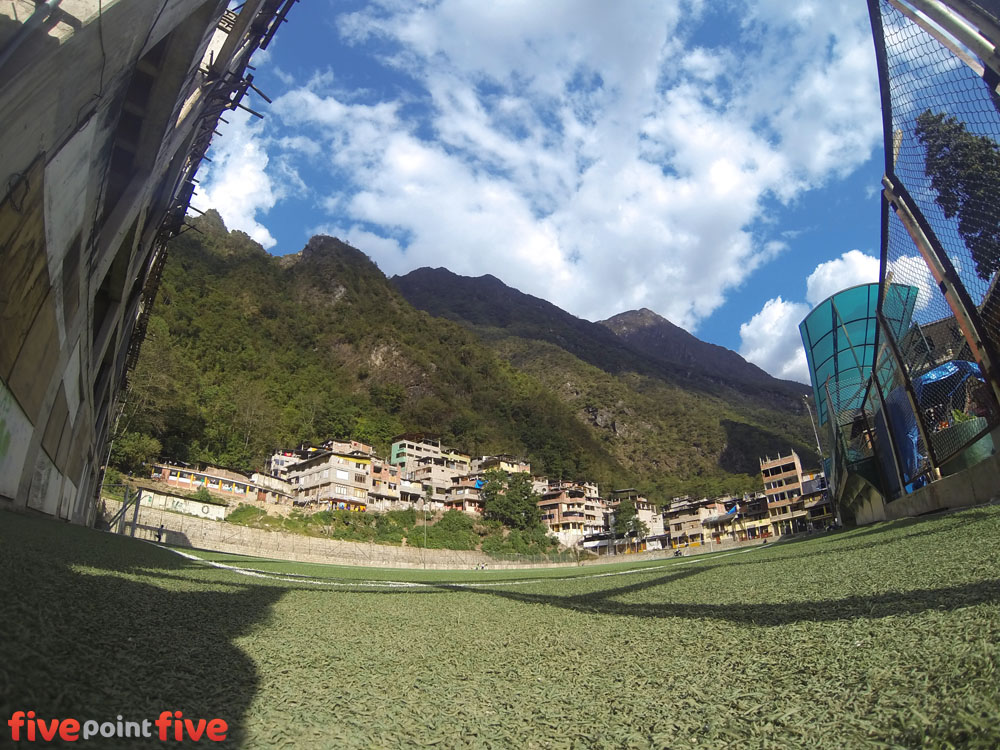 2. Below is a snap of myself with a group of travellers in the age range of 20 through 40 about to take on a group of local kids in the range of 7 through to 15. This all happened on the Amantani Island in Lake Titicaca, in the south of Peru. We eventually beat them 2-0 after a tough battle at altitude!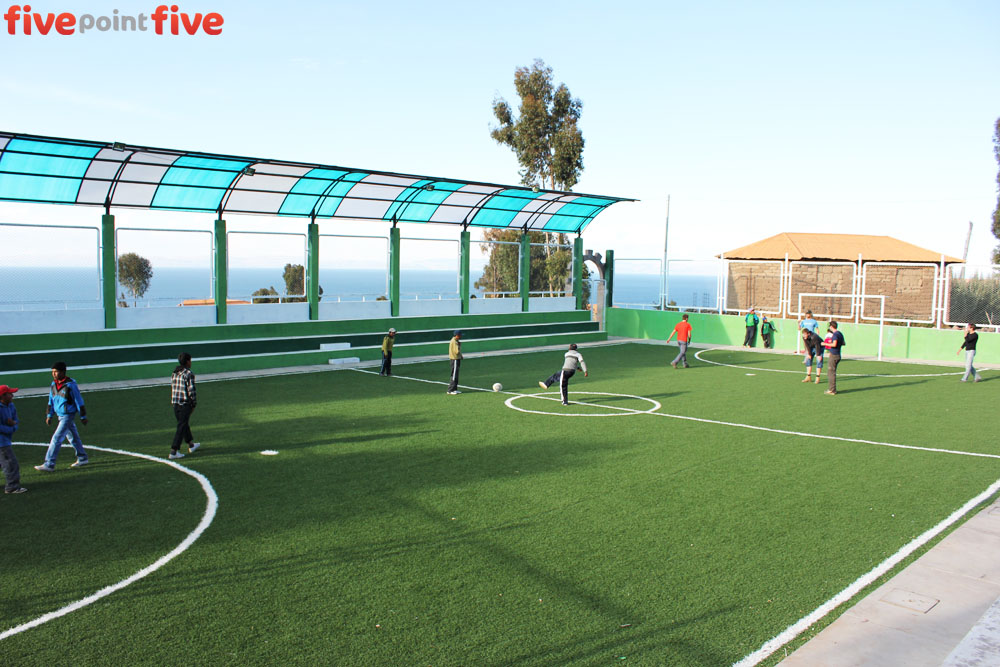 3. Below is the main football field from the same Island. There are almost 2,000 people living on the island and they have one football team which plays against other islands. It was a big dust bowl and the sand looks pretty chunky and rough up close. Got to love the fact that they have a stadium for supporters!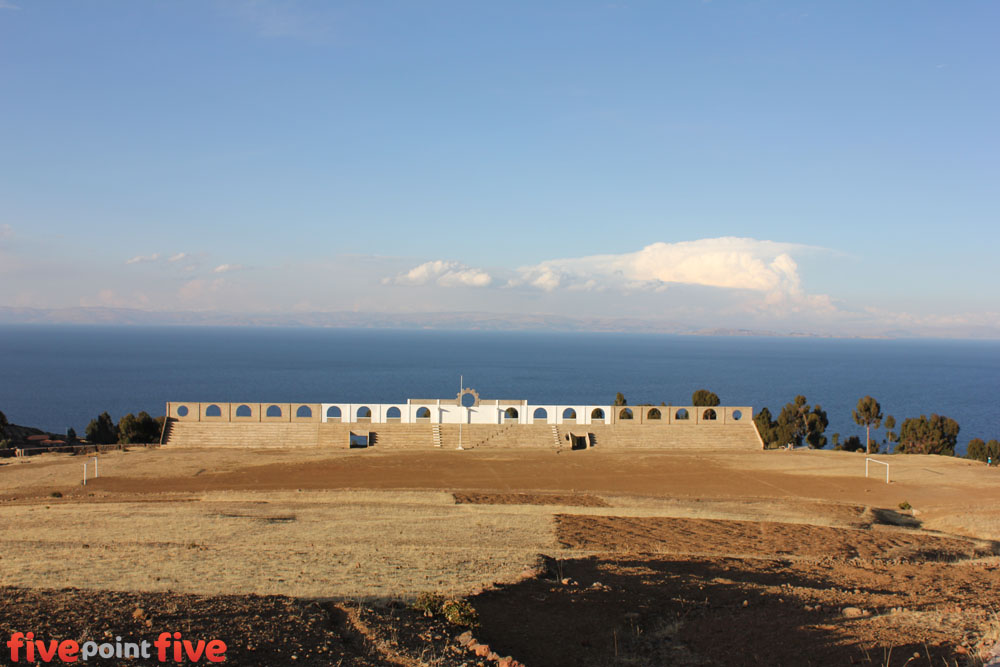 4. Hidden away on another island in Lake Titicaca was this cute little astro turf football pitch. They play at high altitude here and with the beating sun and dry wind, the conditions would test the lungs of any professional.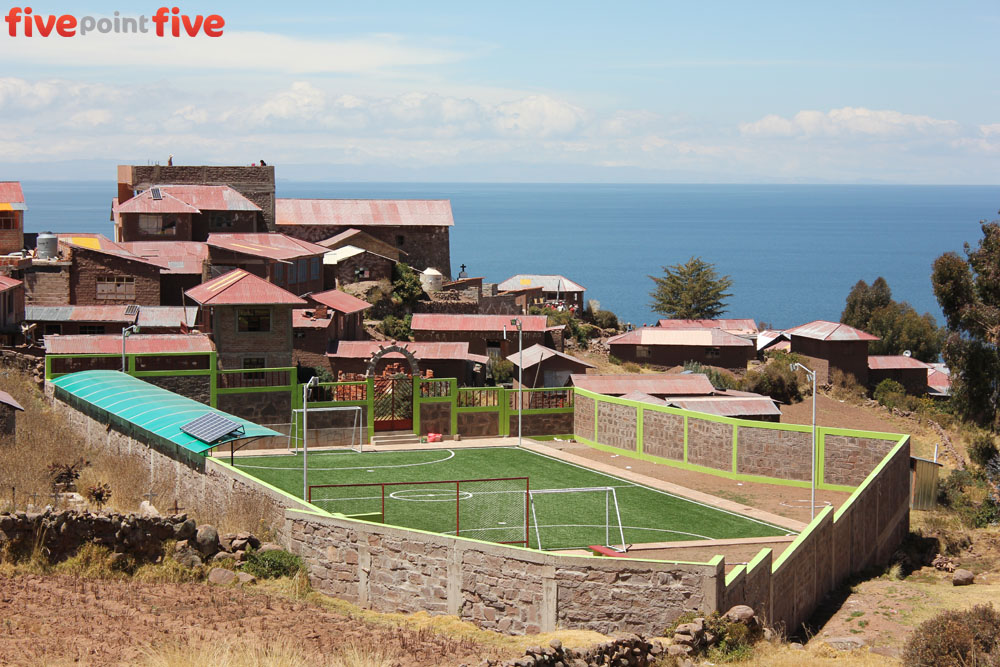 Want more?
Latest posts by John Leonard
(see all)