Mount Roraima in Venezuela is not a tall mountain to climb, but it is very difficult to reach. It is located in one of the most isolated places in South America, in the Canaima National Park. Canaima is a park the size of Belgium, yet accessible by only one road.
There is no point in trying to conquer Mount Roraima alone; you will always need a well-organized team for this task and my guide, Anthony was fantastic and well prepared.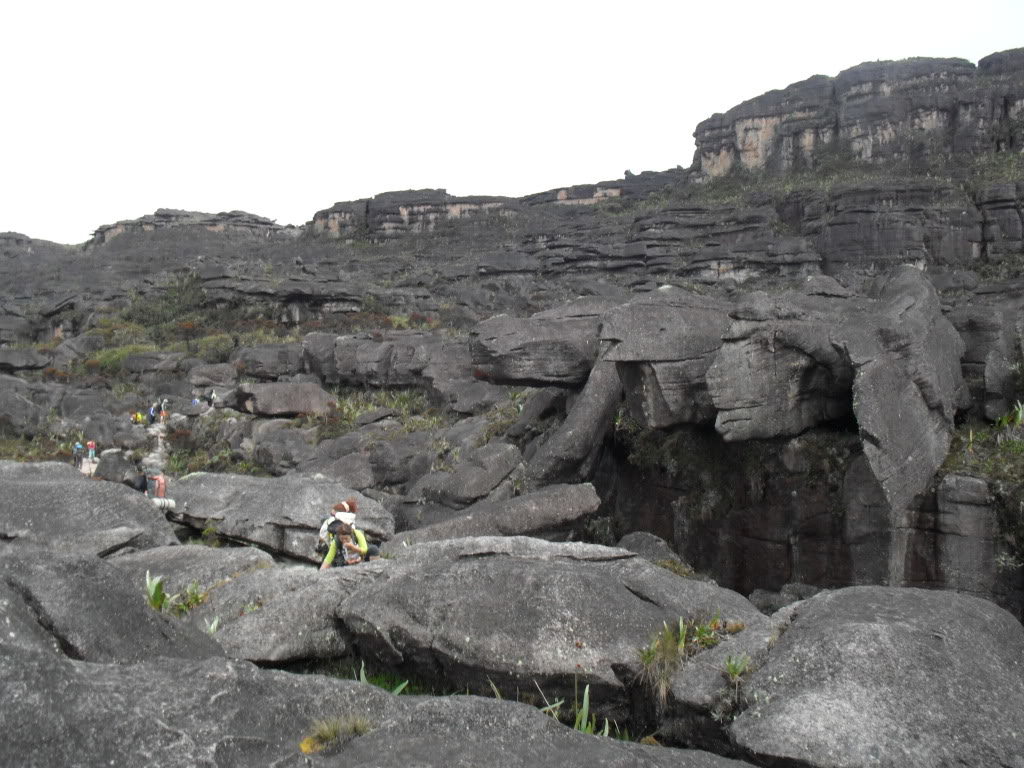 The weather is unpredictable and it's easy to get trapped between the dozens of fast-flowing rivers. Numerous expeditions have come unstuck upon reaching the top.
The landscape is a mass of flat-peaked mountains, ending with the mother of them all. Climbing Mount Roraima was one of the most difficult tasks I ever encountered.
Mount Roraima the route of Explorers
We were following the route to the summit first used by the great 19th Century explorers Everard im Thurn and Harry Perkins. We began our climb at 7am. It was raining like hell and the slopes leading to the rain-forest were awash with mud.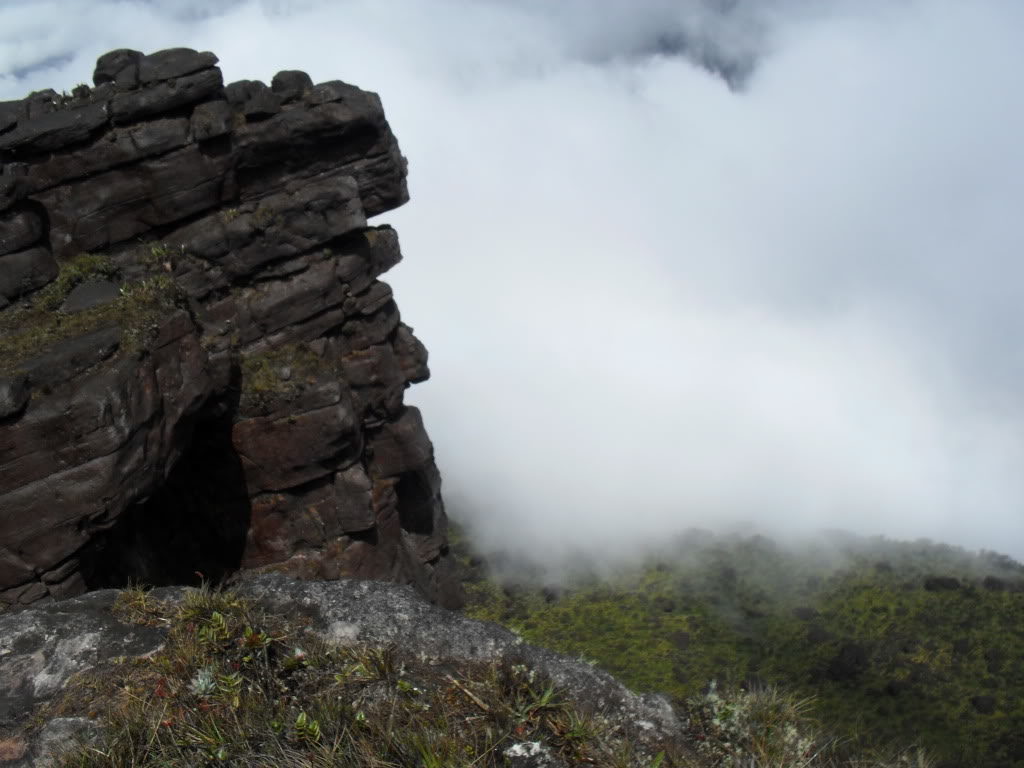 The track steepened and as I rounded a rocky area, I walked straight into a cascading waterfall and got soaked. We were imprisoned by plants and it turned noticeably colder. I looked up at the sheer wall of Roraima and saw it was half-covered in a mysterious mist. Was there no end to these wonders?
The end, in fact, was coming quite dramatically. I reached 9,000ft and there was only a little further to go. I moved upwards, on to firmer ground, towards a break in the cliff and I saw Anthony ahead.
Then, as I placed my feet on top of a boulder, Anthony whispered, 'Welcome to the Lost World.' It is indeed the Mount Roraima that inspired Arthur Conan Doyle to write his famous novel and there is no wonder why.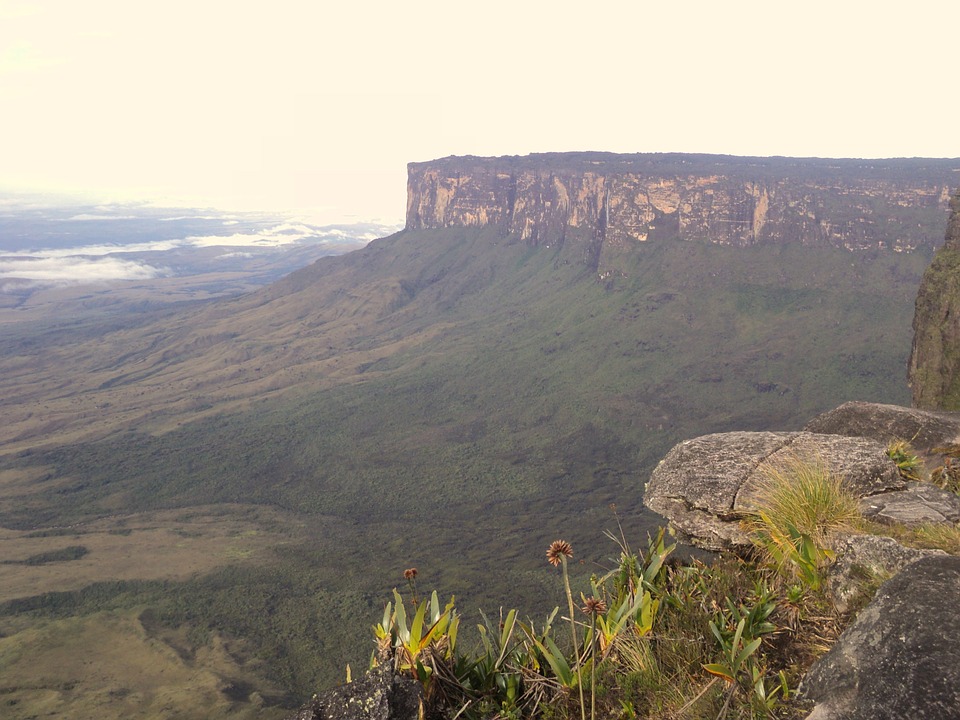 The Summit of Mount Roraima
What did I see on the summit of that primeval landscape?
Astonishing rocks, with shapes and profiles that resembled gargoyles, Indian deities and Cambodian temples. The jungle was impenetrable, but we did manage to clamber a little way across the plateau.
We found nothing faintly like a Tyrannosaurus Rex or a pterodactyl, but we did meet a tiny toad with black spots, a yellow belly and primitive traits.
The extraordinary environment has forced it to adapt. It must be the only toad in the world that can neither hop nor swim.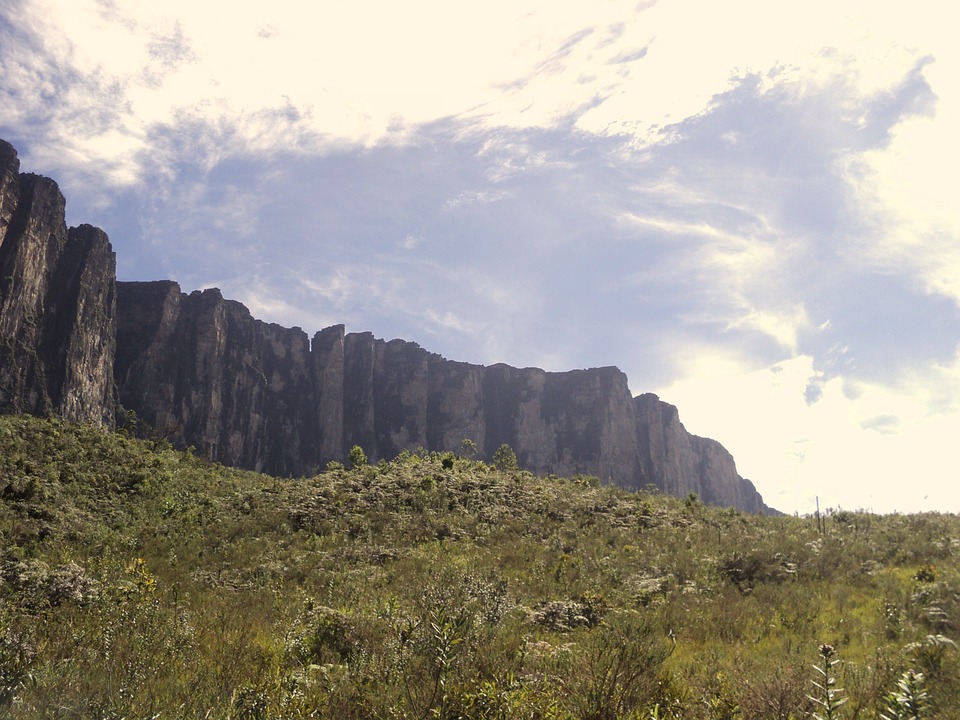 The Eighth Wonder of the World
For me, Mount Roraima is the eighth wonder of the world. The bromeliads (a type of plant) are astonishing: deprived of nutrients from the soil, they catch their own by digesting insects that fall into the water in their throats.
For some strange reason I felt a sense of perplexity, almost unhappiness. I had been saddened that the main road passed so close to Mount Roraima and felt tricked by the fact that there was a path all the way to the base of the mountain.
When the 19th Century explorers came here they had to hack their way through dense rain-forest.
And yet it wasn't even this that bugged me. As I stood on the summit I felt like an alien, trespassing on a forbidden world. I am normally a good sleeper but in the two nights I spent on Roraima I never got more than three hours sleep.
I never have nightmares but there I had strange, fitful dreams.
This is a weird place. There is no doubt in my own mind that Sir Arthur Conan Doyle's dinosaurs are on the roof of Roraima cast in stone, awaiting the magical touch of some cosmic wizard to bring them back to life.
Want more Venezuelan Travel Posts?
For more information about Mount Roraima visit Oana's website
Latest posts by Oana Molnar
(see all)