Merida is a relatively safe and vibrant city surrounded by a stunning landscape of mountains (The Andes). Parts are more modern than other cities in Venezuela and has a great variety of food, adventure sports, hiking and shopping.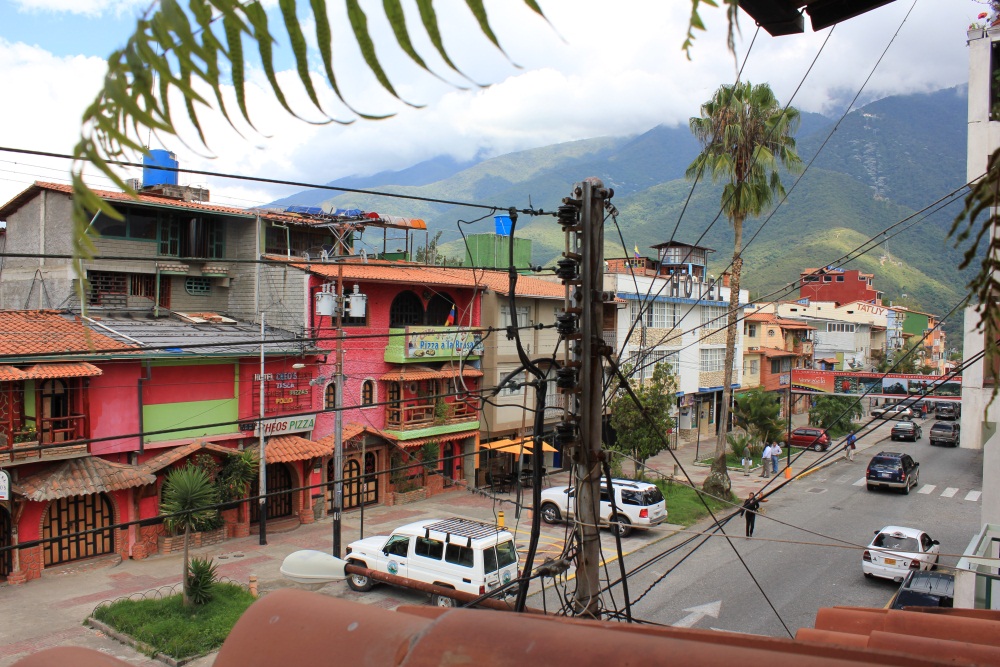 We found it very difficult to find many of the recommended posadas and hostels online, and when we did find references the email addresses were out of date.
In the end we just turned up checked a few out. There is a great cluster of budget posadas and hostels near "Parque Los Heroines" all within easy walking distance of each other (even with your backpack). So if you are unsure just get the taxi to take you there, taxi's from the main bus terminal to Parque Los Heroines are cheap (25 bolivars).
This is also the area where there are loads of tour operators where you can book adventure sports and tours like canyoning, hiking, paragliding, whitewater rafting and wilderness tours and is the base of the longest and highest cable car in the world "Telerifico" which disappointingly (in 2012) is under renovation and will not be in use for 2 years.
Some of the posadas are not marked (like Posada Jama Chia) but if you think there may be one there just ring the doorbell and wait for someone to answer and let you in.
Some of the hostels we visited included:
Note: Although the posadas often have kitchens they are fairly ill-equipped. The variety of cooked food is not great in Venezuela and seriously lacks in vegies, so if you are health conscious or on a budget, cooking makes a lot of sense.
If you plan to cook in hostels we suggest a little kitchen kit including a good cutting knife, olive oil, a tin opener and salt.
Want more?
Latest posts by Serena Star Leonard
(see all)