We were unsure about staying at Gaumanchi after reading Trip Advisor – due to the very mixed reviews about the management. However we loved our two weeks there!
Gaumanchi is a spacious 3 storey hostel with a variety of common areas, two kitchens and a great roof top with hammocks and mountain views.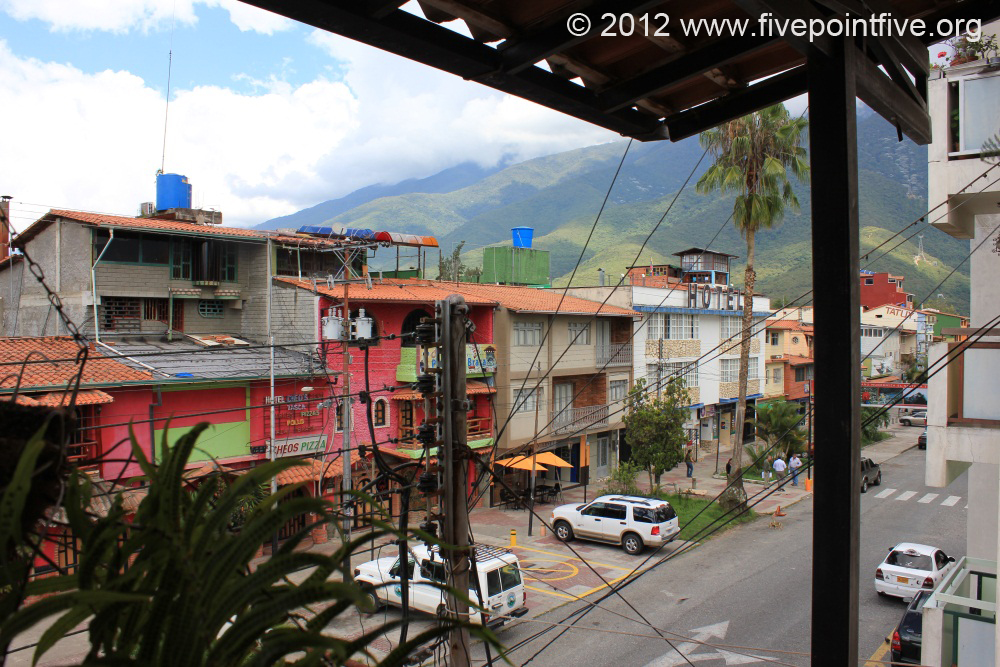 We were greeted when we arrived by Jorge (Hor-hay) who was friendly, helpful and spoke excellent English, the hostel was pretty empty when we were there due to low season so it was quiet and we usually had the common areas to ourselves.
Location
Merida is known as the safest city in Venezuela and this area certainly feels safe and friendly for tourists. Guamanchi is in the heart of the tourist area in Merida, just off Parque Los Heriones and the base of the Telerifico (closed for renovations 2012).
Being high in the Andes, Merida enjoys warm days and cool nights and the temperatures are a welcome change from the heat of the coast. It is also the adventure capital of Venezuela and there are adventure tour companies dotted throughout the area.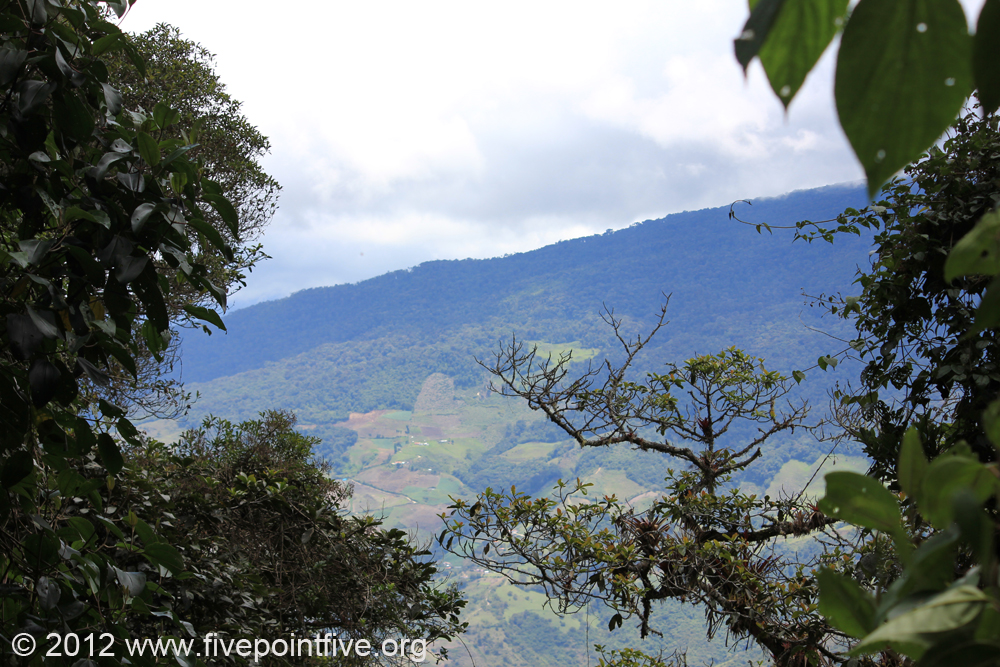 To lay your head
The rooms are clean, friendly and well designed with woolen blankets (it is cool at night) and comfortable beds.
They offer:
– small dorms with bathrooms
– private rooms without bathrooms
– private rooms with bathrooms and gorgeous views
The bathrooms are straight from the 80's in design but spotless and cleaned daily by the friendly cleaning staff.
Cooking
Both kitchens are big but like most places we have visited in South America very under stocked. They have the basics of cutlery and crockery, a few dodgy pots and pans that seem like they had been used in a coal fire.
No chopping board, sharp knives, can openers etc. Also no useful basics like oil, salt and pepper etc.
There are plenty of small grocery stores, butchers, vegetable and cheese shops where you can get supplies. Produce is pretty cheap you just have to get familiar with the little shops to know what you can get where.
Wifi
The Wifi is strong, fast and reliable in all of the front rooms and common areas. Including the awesome rooftop.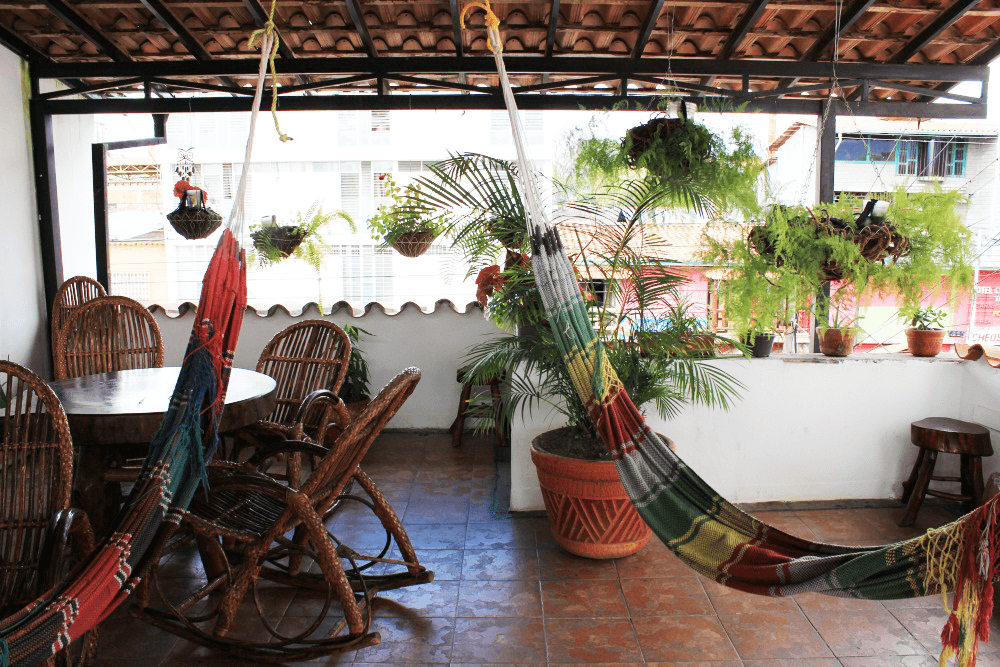 Activities
Guamanchi itself is a tour company and they have a huge array of tours to choose from including guided hikes, parasailing (?),white water rafting and multiday nature/adventure tours. It seems like a professional set up with quality gear and vehicles.
We did a 1 day Canyoning trip with an experienced guide – canyoning involves jumping, abseiling and sliding down a fast moving alpine river over 3 hours and is thrilling and exhausting.
We say
Guamanchi is a clean, friendly and relaxed hostel and tour company in a great location in Merida. They have great amenities and living spaces and we would definitely stay there again.
The facts
Accommodation type: Posada/Hostel
Price: $
Web Address: www.guamanchi.com
Address:  Calle 24, no 8-86 (entre la Avenida 8 y la Plaza Las Heroínas) Mérida – Venezuela
Phone Number: +58 (0) 274 2522080
Email: posada@guamanchi.com
Latest posts by Serena Star Leonard
(see all)