Caracas is one of the most expensive countries to visit in Latin America and Caracas is not well suited to the budget traveller. We found less than three options for budget accommodation in Caracas and Nelsons place was the most highly recommended so we booked in there.
Caracas feels somewhat intense – perhaps it is all the hype about crime and danger that tainted our experience. Regardless many people find themselves needing to stay for a night or two and having Nelson there to introduce you to the city is a genuine relief.
Location
Nelsons Place is located very close to Sabana Grande in downtown Caracas. It is an apartment in a secure residential building close to a shopping mall and main shopping streets. The train station is a 5 minute walk and there is a taxi stand not far from the front door. It is an easy train ride to Parque Del Este and many other sights.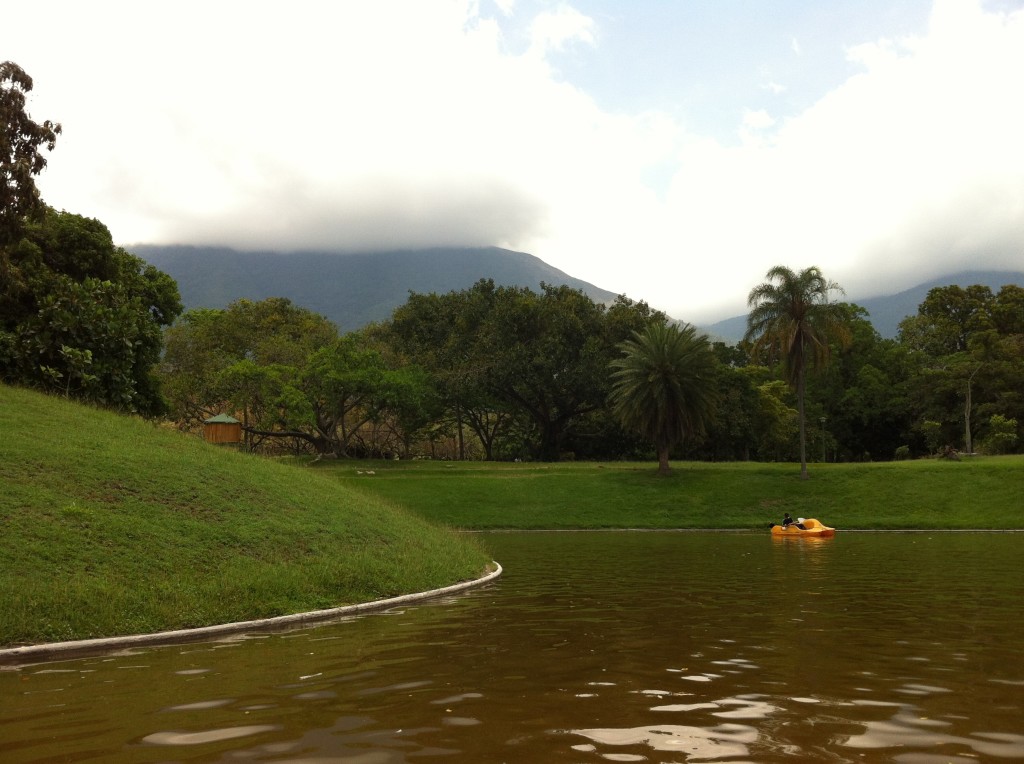 To lay your head
The accommodation is a room in an apartment in a secure building close to shops and restaurants. It is a basic room and bathroom with air-conditioning and a shared kitchen. The accommodation is functional and good value.
Money exchange in Venezuela
If you are not prepared with enough foreign currency for your entire stay in Venezuela you could double your costs, and it is not cheap in the first place!
In Venezuela is important that you exchange your money on the black market, which means you need enough foreign currency in cash for your entire stay there. Do not use your credit cards or make cash withdrawals or the rate you get will be approximately USD$1 =$4.3 Bolivares .
In the black market your $1 USD will buy you $7-9 bolivares.
Take enough US Dollars or Euros for your entire Venezuela trip.
Eating
The kitchen is basic with a portable cook top and refrigerator.
There is a food court in the shopping mall nearby and a scattering of other eateries. We did not readily find healthy food and most of the eateries served fried chicken.
We found one small supermarket behind the building as well.
Nelson drove us to a more expensive area and introduced us to empanadas – the famous local food which is made up of pockets of pastry stuffed with a large variety of savory fillings. We ate many empanada's throughout Venezuela, but the ones with Nelson in Caracas were the best.
Wifi
There is wifi in the rooms that was fairly fast but cut out from time to time.
Airport transfers
Nelson offers a reliable airport service with local drivers ($40). The airport journey is somewhat notorious for express kidnappings and so this service is somewhat comforting, especially if you are arriving in Caracas for the first time or at night.
We say
We highly recommend Nelson's place mainly for Nelson himself (and his lovely wife)! He went out of his way to make us comfortable including providing a spare mobile phone in case we got lost, driving us to local sites and much more.
Having a friendly face in a place like Caracas is priceless, especially if you have freshly arrived in South America and don't speak any Spanish.
The facts
Accommodation type: Room in an apartment
Price: US $40 per night (sleeps 2)
Web Address: www.agelvis.com/Nelsplace/
Address: Email for details – bookings are essential
Email: nelven@gmail.com
More Venezuelan Travel Planning
Latest posts by Serena Star Leonard
(see all)