Costeno Beach and Eco Lodge is a beautiful spot to sit in a hammock or learn to surf. This place is ridiculously relaxing so don't be surprised if you go for 2 days and stay a week!
Location
Costeno Beach is an hour by bus from Santa Marta, just past the entrance to Tayrona National Park. It is on an old Coconut Farm and a river is just a 20 minute stroll on the beach.
To get there from Santa Marta head to El Mercardo where Carerra 11 meets Calle 11. Make sure you tell the driver that you want Costeno Beach as it is not a normal stop. Once you get off the bus walk towards the beach and then follow the beach to the right, under the mango trees and monkeys! The walk takes about 25 minutes and don't worry, you are going the right way!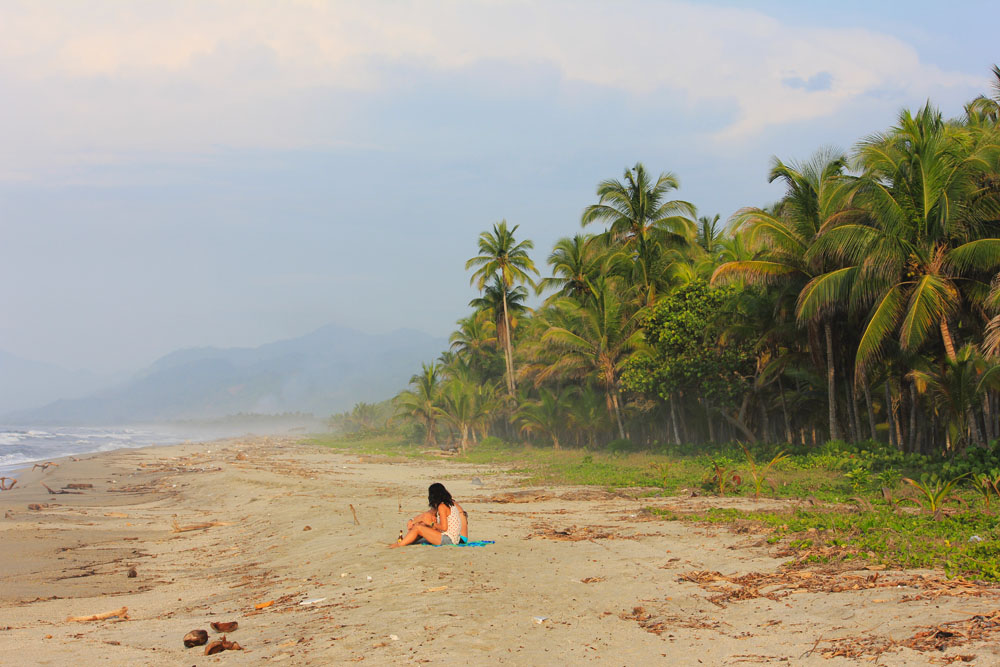 To lay your head
There are three options for accommodation: hammocks, beach huts, dorms and suites.
The hammocks and beach huts are gorgeous with thatched roofs and are situated right on the beach. The dorms and suites are upstairs and include massive windows that open out to the tops of the coconut trees.
Everything is rustic and well designed, kind of like what I would imagine an architect washed up on a deserted island would create!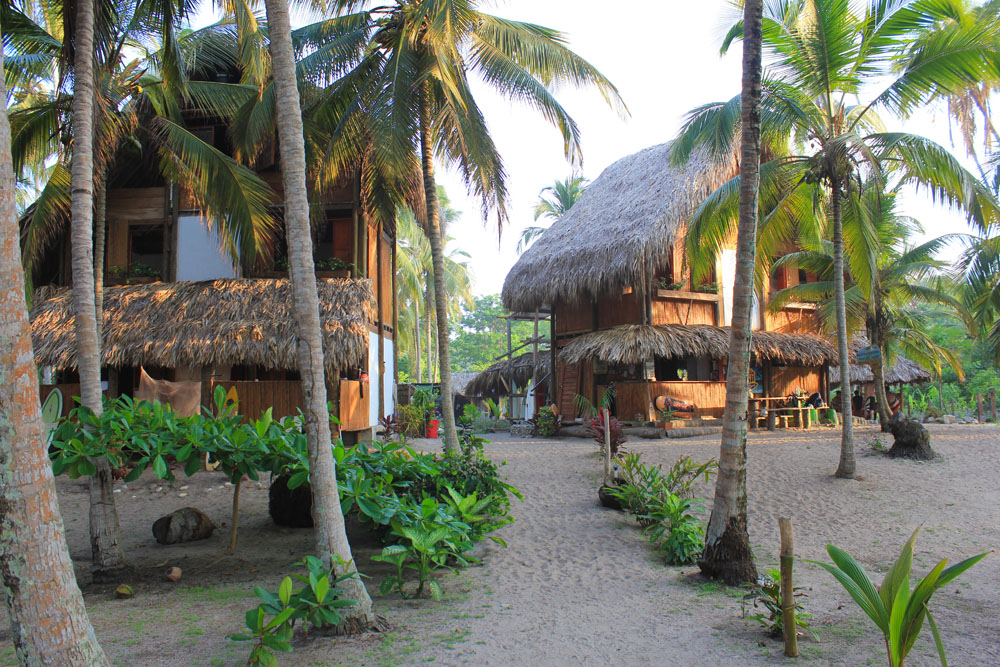 Eating
There is a small kitchen for guest use and a main kitchen that cooks up hearty meals three times a day. Lunch and dinner is served family style and is a great opportunity to meet the other guests who you can share a few drinks.
Wifi
Electricity is conserved at the Eco Lodge and so internet is not usually on! Although we did need to get an email on one day, they were very obliging and turned on the Wifi for us.
Activities
As well as surf lessons and surfboard hire, there are loads of activities like lying in a hammock, walking on the beach, reading in a hammock, swimming in the river and snoozing in a hammock!
I believe there are waterfalls nearby and I saw a volleyball net but it is hard to get past the hammocks. Johnny checked out the slack line (tight rope) and rented a board. I had a surf lesson with a very patient Australian instructor!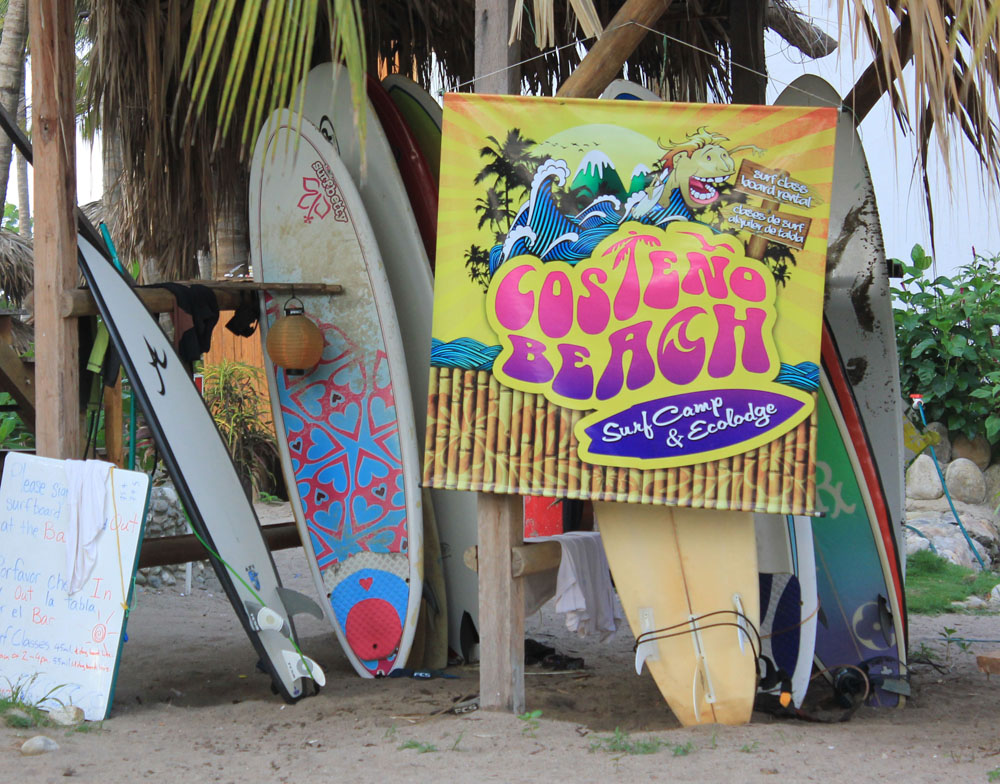 We say
Costeno Beach is one of those places where you can really truly relax. It is a gorgeous isolated spot and with only a small number of beds, so crowding will never be an issue. This also means that it is crucial that you book ahead!
We loved our room and waking up to the sound of waves and the sunlight peeking through the coconut trees is something not to be missed.
The facts
Accommodation type: Eco Lodge and Beach Accommodation
Price: COP$15,000 – $100,000 per night from hammocks to suites (and everything in between)
Web Address: www.costenosurf.com
Phone Number: 310 368 1191
Email: info@costenosurf.com
Latest posts by Serena Star Leonard
(see all)