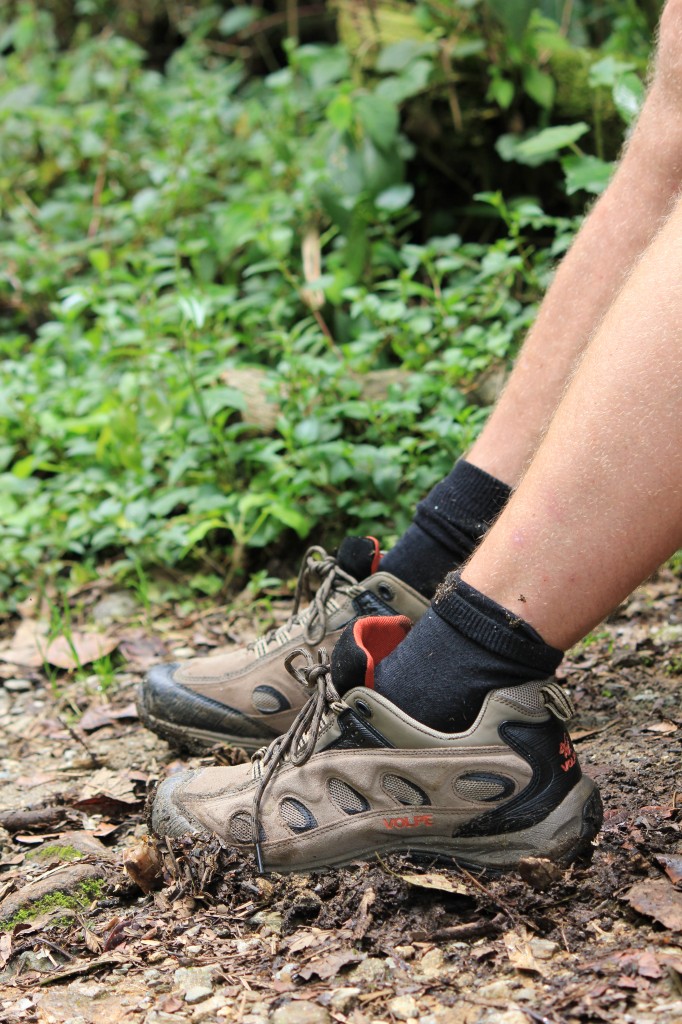 We hadn't planned on being there and our flip flops were not going to cut it, so we went shopping for hiking boots.
The variety of boots is not too bad in a couple of shops and there is one cheaper brand Volpe that seems to be in every store. Volpe boots/shoes are only about US$40 which was the cheapest brand there.
We didn't have as much luck with woollen socks; there were two choices… long sparkly polyester girls socks or short thin polyester business socks.
We had to go to several stores to get Johns size 43's, but found them in the end.
But at least they were socks!
Want more? Check out:
Latest posts by Serena Star Leonard
(see all)