Caracas is a city to over 2 million people and the main travel hub for Venezuela.
For safety reasons Venezuela is often left out of Latin American travel plans, which is a shame as it is an interesting place with a huge variety of things to do and see including adventure sports and relaxation in Merida, beautiful Caribbean beaches like Chorini.
As such, this blog has no pictures of downtown Caracas as we didn't feel safe enough to take out expensive gear out. It was our first week and would probably be different if we went again.
Arriving in Caracas
Caracas itself is listed as one of the most dangerous cities in Latin America, so we were a little worried about what we might encounter here! We heard media reports of car-jackings, kidnappings and robberies and didn't want to be one of these statistics.
Unlike some other Venezuelan towns and cities, Caracas is not set up well for budget travellers and so a little forward planning will make life a whole lot easier (and cheaper!). We suggest arranging accommodation and an airport pick up, (even if you normally wing it when you arrive) especially if you are arriving at night.
The airport is full of people who are persistent in wanting to change your money. There are reports of "express" kidnappings between the airport and city (the journey takes you through a favela)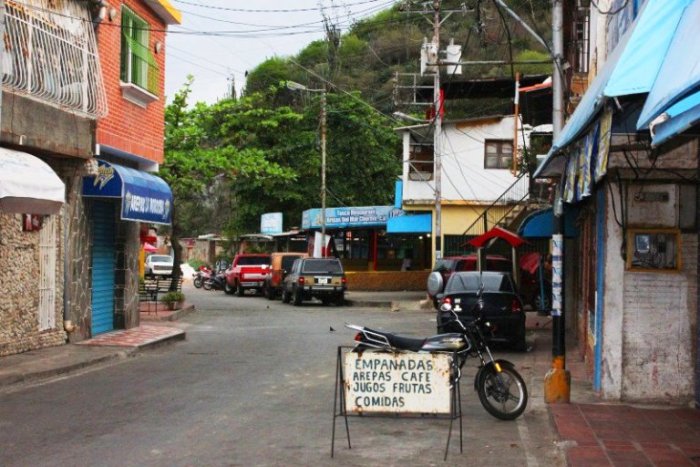 Be Prepared
We arranged a pick up with our host Nelson where we were staying for 3 nights. When we arrived we waited for abour 15 minutes in arrivals and felt a little uncomfortable as various men asked us did we want a taxi while eyeing all our gear.
We did not feel the safest and still are unsure if it was real or imagined. But when our lovely taxi driver Maria showed up we were super happy as she took us on the half hour trip into the city.
Sleeping
Nelson's place is a secure apartment in the city with a nice spacious double room. The best thing about staying here is Nelson himself. He took time to drive us around the city and local area. He confirmed that there were lots of problems in Caracas itself and that kidnappings and car jackings do indeed, happen regularly.
What to do in Caracas
The following morning we took a taxi up to go on the Telefonico (cost 60 Bolivars). It was out of action for the day so we got the taxi to bring us from there to the Parque Del Este (cost 70 Bolivars). This is a big well maintained park that includes a small aviary and zoo with crocodiles, monkeys, turtles etc.
There is also a terrarium which you can pay into for (10 Bolivars pp). There is also a big lake where you can hire paddle boats and paddle around a massive Spanish galleon ship for 10 Bolivars in total. This was a nice way to unwind in a sprawling city and we felt safe and had secure in most public places.
We didn't venture out late at night as we didn't feel particularly safe and were hit hard by jet lag.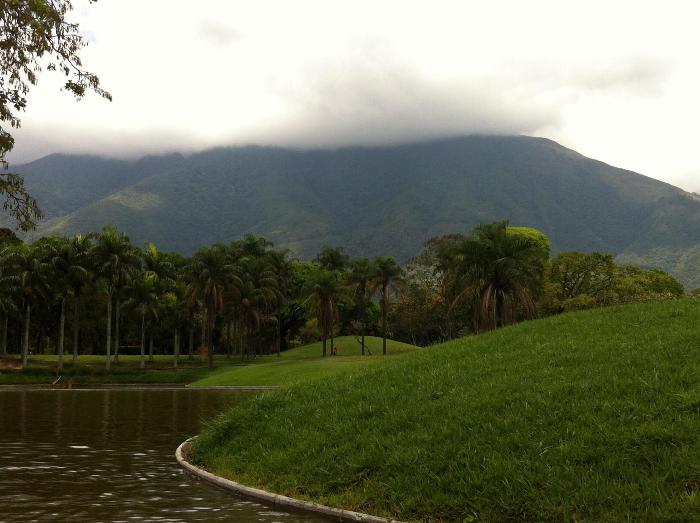 Shopping in Caracas
We took the train from near the park to Sabana Grande stop where we were staying; the trains were very cheap and quick. dropping us off quite close to our appartment. We took a stroll down one of the main shopping streets and felt a little uncomfortable with a lot of eyeballs watching us. When John saw and heard a group of dodgy looking men point and nod in our direction muttering "Gringo something something", we thought it best to get back to the apartment.
Prices of goods were really expensive and it was hard to reconcile the poverty with the prices of goods in the shops.
Venezuelan Food
Having just arrived in Latin America we were still coming to terms with new food. As such, we ate in very main street restaurants and food courts of a big shopping mall across the road from our appartment. Bread and cheeses and bread and cheese seemed to be the order of the day.
Overall
We considered our options and felt it was probably best we got out of Caracas. It seemed like any other big city. The dangerous elements were lurking around. You could feel the tension in the air and there was nothing to keep us here. The overpriced living costs contrasted strongly with the poverty which lived in the favellas surrounding the city.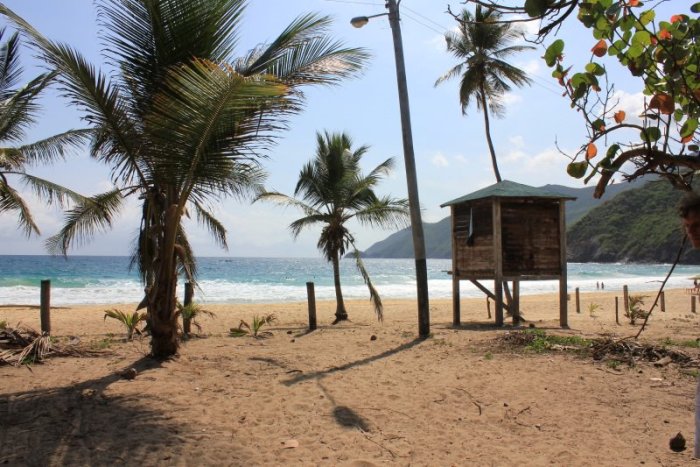 Useful links for Venezuela:
Latest posts by Serena Star Leonard
(see all)