We invite photographers to share a series of five photos with the story behind each one. In this feature Peter Yandle shows us his passion for action portraits and gives us a brief intro on how he's now turning his dreams into reality.
The Journey Begins by Peter Yandle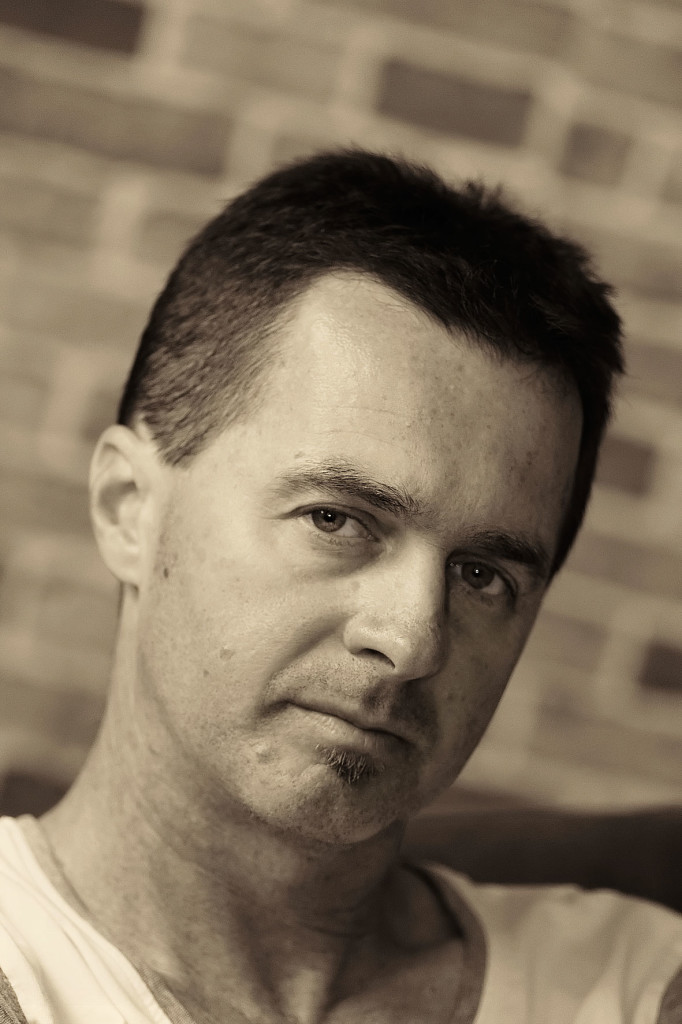 I am at the beginning of my journey as a professional photographer – how exciting! For years my passion for capturing images has been quelled by the public perception that you have to do well in your studies, get a job, work hard for the next 40 years, retire, then maybe take up a hobby like photography.
Well, I lasted 25 years doing it this way, always wishing I could break the shackles and do something I truly love – like photography.
Don't get me wrong, I've been passionate and dedicated to any job I've done in my working career, it just hasn't made me jump up out of bed bursting with excitement like photography does!
I felt that if I didn't take the plunge and chase my dream now, I would continue plodding along thinking "what if?" and complete my 40 years' service before retiring and getting to do what I love doing best.
I'm under no illusion that it will be easy, but if there's anything my former jobs have taught me, it's if I show the same passion, commitment and enthusiasm to my photography, I will succeed.
So, what photography do I love? Most people say they love landscapes, and so do I, but I don't think this type of work will pay the bills at the moment. I love to do what I term "action portraits".
What are action portraits? Many people hate having their portrait taken and the uncomfortable feeling of posing before a camera. Throw in an activity of people doing what they love doing best and I think I have a winner! It could be out water skiing, riding a bike or playing a game of footy. They are special moments in time creating memories that will last a lifetime.
Sunset Boys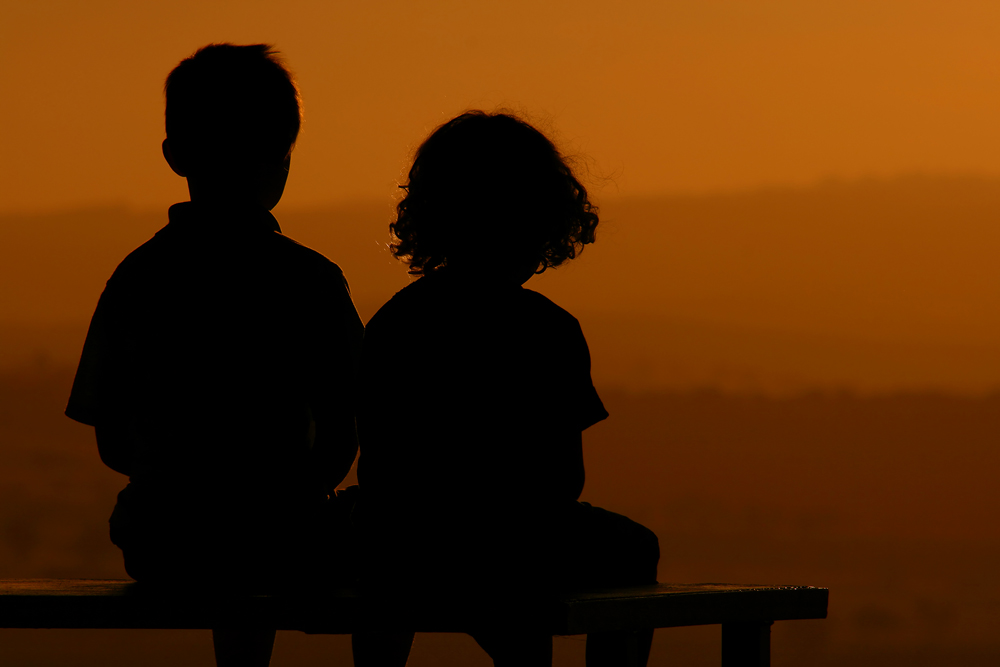 .
This image, of my sons Jayden and Zac, hangs proudly as a large canvas print in my lounge room. Taken in 2008 as a sunset silhouette, the image could have been taken anywhere. On a Northern Territory cattle station? At the foot of the pyramids? On a tropical island?
I love it because it is a simple composition with a timeless feel. What are they thinking? What are they talking about? Where will their lives take them?
Oh, you are probably still wondering where the photo was taken…it was taken on the top of Mount Panorama, Bathurst, NSW, Australia.
Fun Times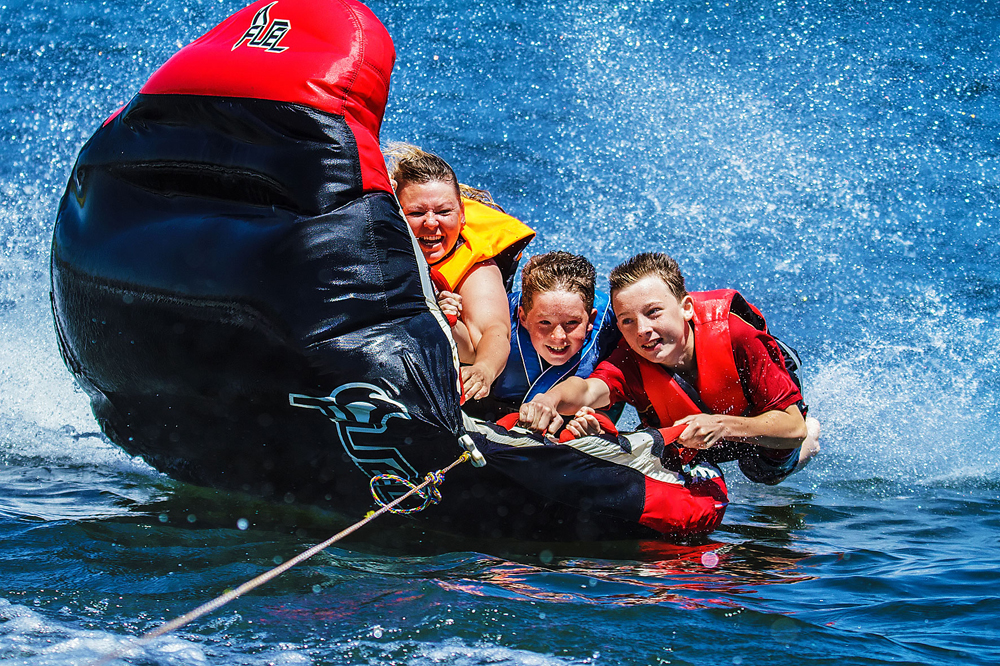 .
This is what my photography is all about – capturing special moments in time and memories that will last a lifetime!
Taken earlier this year at Chifley Dam near Bathurst, NSW, Australia. I love it because it screams FUN in the sun! There's no posing, no telling the client where to stand or where to look, and no delays while I set up lighting and equipment. They are just doing something they love. It's instinctive and it's up to me to capture all their emotions in that one special moment.
Plough Time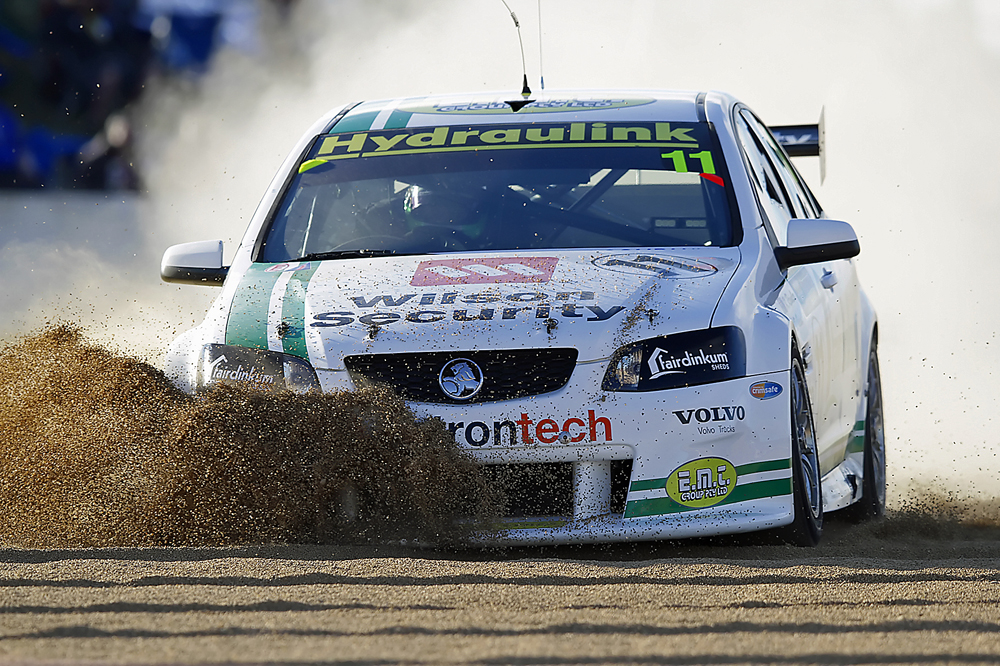 .
For a few years I was lucky enough to get media accreditation for the Bathurst 1000 Endurance Motor Race. This gave me front seat to all the racing action and I captured some great images, like this one taken at the 2012 Great Race.
Unfortunately, a change to media accreditation, requiring photographers to be an employee of a publication such as a newspaper or magazine, has made it extremely difficult for Freelance Photographers like me to get a media pass.
Crashing waves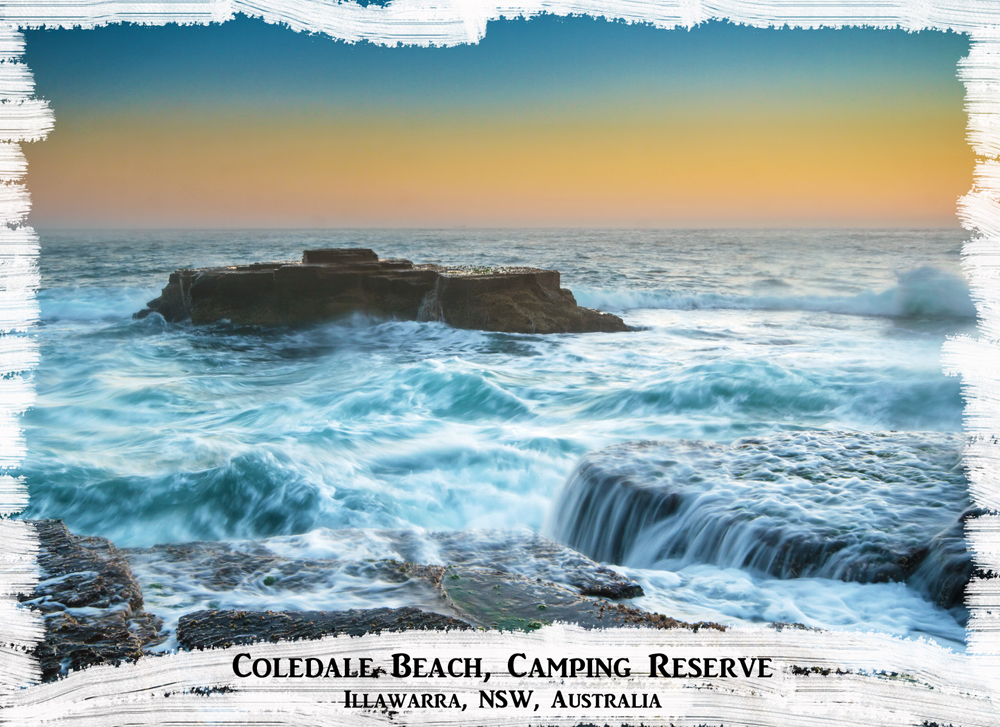 I am surprised this image ever eventuated. Milliseconds after the photo was taken at Coledale Beach Camping Reserve, Illawarra in January 2014, a wave crashed head first into my camera on its tripod!
I could have cried because I had only just had an expensive camera repair undertaken following an accident at Bridal Veil Falls involving one camera and some rocks. You can fill in the gaps. It was like déjà vu.
I did manage to retrieve the image from the memory card, but was left devastated by another expensive camera repair. The hazards of photography!
Running Hill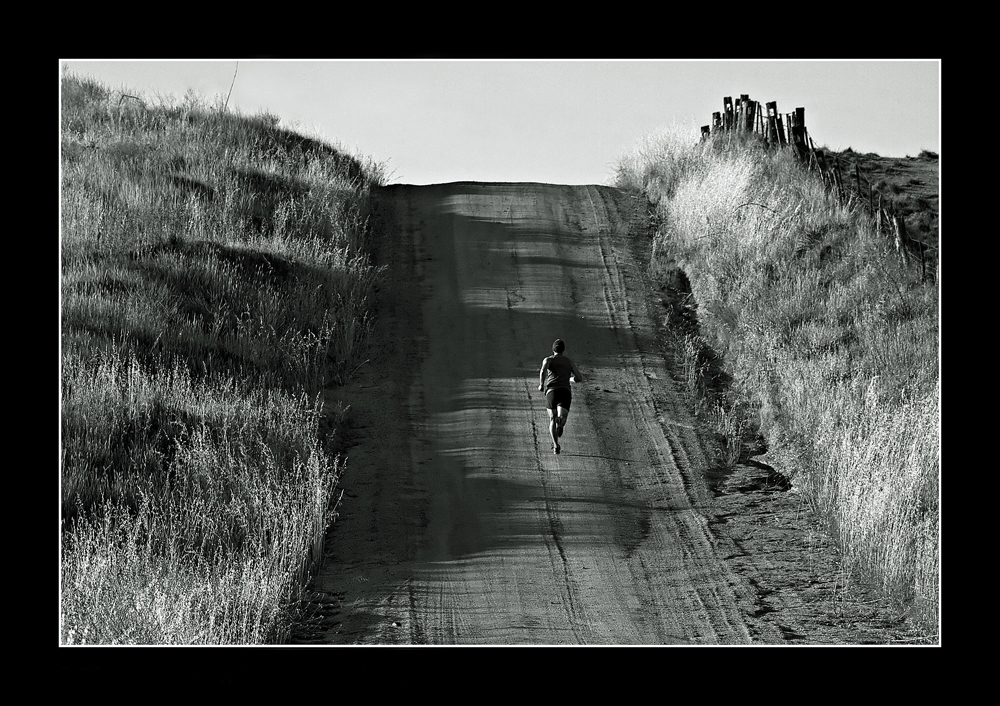 That's me running up a nearby hill in 2014 close to where I live in Bathurst. So technically speaking the photo was taken by my then 10 year old son Zac. I just set up the shot and he did the rest.
I love the photo because it's about striving to the top, doing the miles and challenging yourself to reach your goals. It also provides me with a feeling of heading into the unknown – what is beyond my comfort zone? Where will my journey take me?
More Feature Photographers
Latest posts by Peter Yandle
(see all)