Aluna Casa y Café is a lovely hostel close in the heart of Santa Marta. The staff are extremely friendly and professional and the Irish owner, a trove of local knowledge. It is tastefully designed and decorated and some of the private rooms feel more hotel than hostel.
Location
Aluna is based in the heart of Santa Marta, in North Colombia, only minutes' walk to the main supermarket, restaurants, bars, street food vendors and the beach.
It is located in a safe quiet area close to the action but far enough away that you don't hear it all night.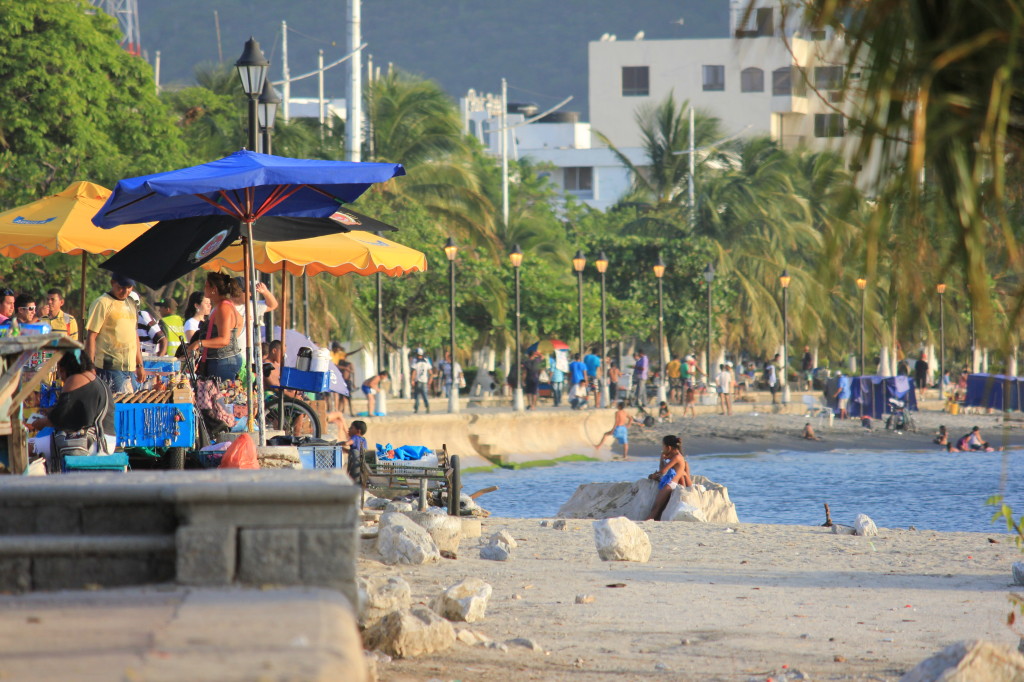 To lay your head
There are two types of room, but all clean, comfortable and well designed. The private rooms are gorgeous with fans and air-conditioning and all situated around a tranquil courtyard. While we were there flat screen TV's were being fitted in many of the rooms.
There are also dorm style rooms in the upstairs area to cater for solo budget travellers.
Eating
The café makes delicious, healthy breakfasts (the best we had in Santa Marta!) and nearby are plenty of restaurants as well as a supermarket for those who wish to cook for themselves in the guest kitchen. We understand that since we were there the cafe is now open to the public – if the breakfast was anything to go on, the cafe will be excellent.
WiFi
The WiFi is strong and reliable especially in the café as well as in the rooms and common areas nearest to the front of the building.
What to do in Santa Marta
Santa Marta is a great place to set up base for many adventures! Try volunteering with kids at Mariposas Amarillas, take a day trip to the beaches or go dancing by night in Taganga which is just short bus ride or taxi fare away. If you have time don't miss the outstanding Ciudad Perdida (Lost City) hike which you can do over 4, 5 or 6 days.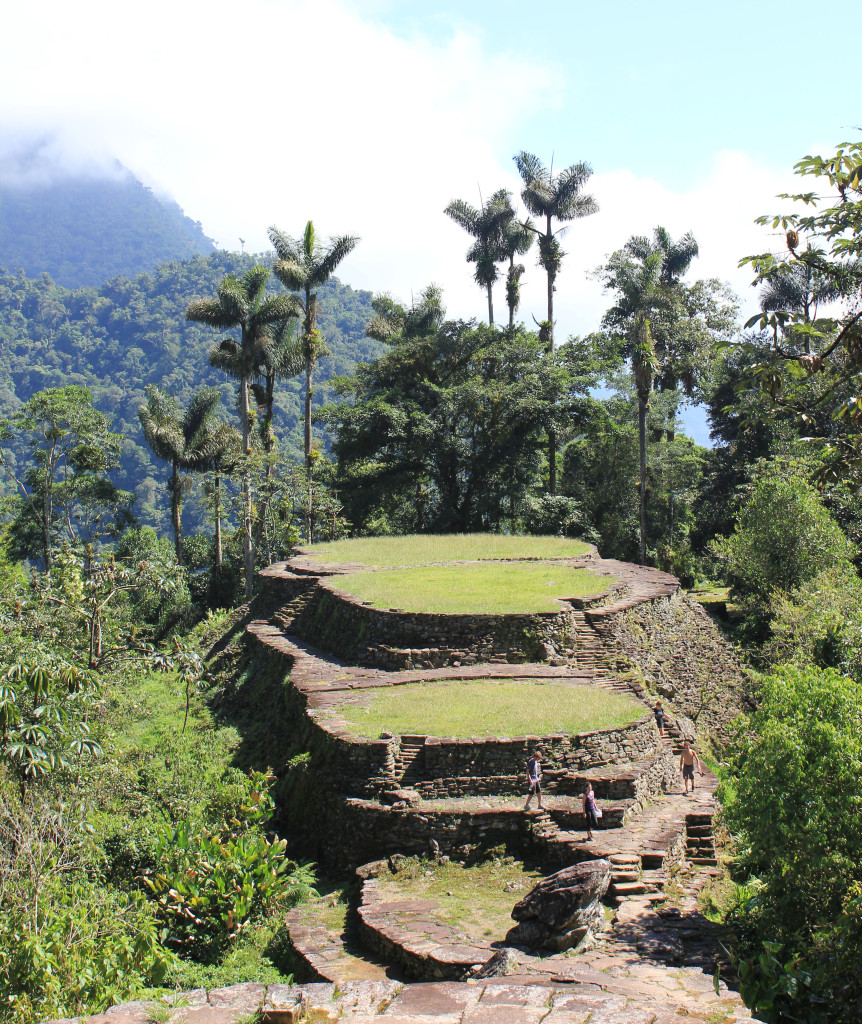 We say
Aluna Casa y Café is a lovely place to stay right in the heart of Santa Marta, we love that it is more comfortable and upmarket than your typical hostel without a hike in price. For couples or those who want to avoid the late night party scene this place is a lovely oasis more like a hotel than a hostel and the breakfasts are the cherry on top.
The facts
Accommodation type: Hotel & Hostel
Price: Hotel Rooms $40-80,000 COP. Dorms $20-25,000 (pp) COP.
Web Address: www.alunahotel.com
Phone Number: (0057) 5 432 4916
Address: Calle 21 Carrerra 5-72, Centro Histórico, Santa Marta
Email: info@alunahotel.com
Latest posts by Serena Star Leonard
(see all)