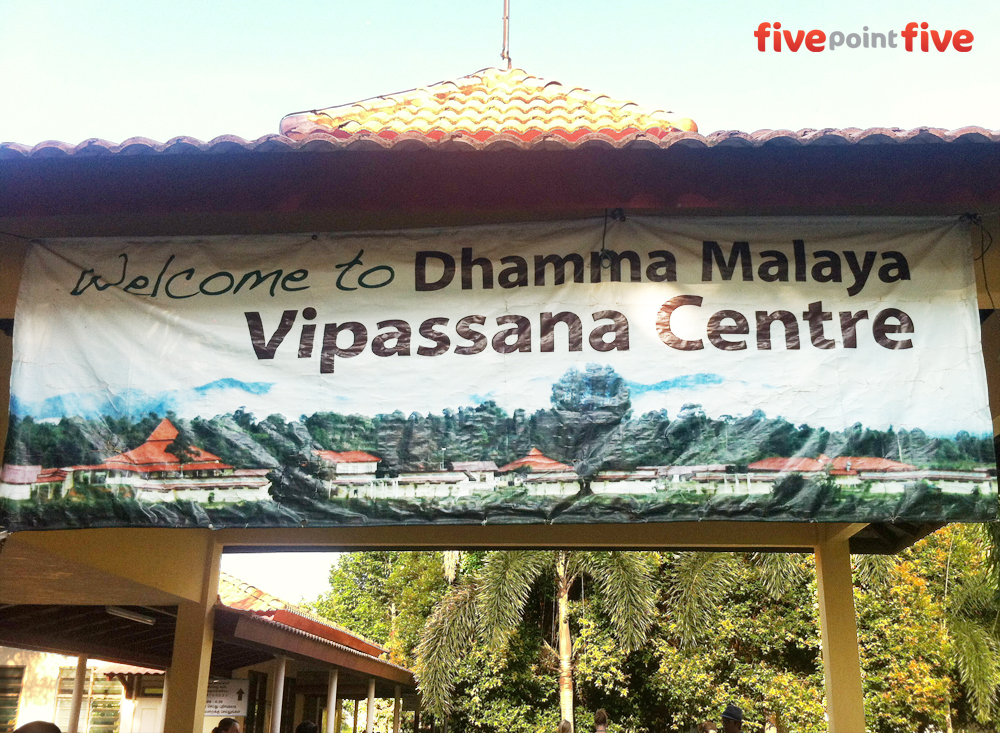 .
After booking a Vipassana course in Malaysia this year I was looking for what to bring and all the packing lists were for overseas centres! Now that I have done the course I figured I would share my suggested packing list for Vipassana Dhamma Malaya – the Malaysian Vipassana centre.
I originally emailed the Vipassana centre and asked for their packing list – this is what they sent me… my more detailed suggestions are below!!
Note: you can't take photos during the course – so I have included a few snaps I took on the last day after it was all finished.
The Vipassana Malaysia Packing List (that they sent me)
PLEASE BRING THE FOLLOWING:
Clothing: Please bring long pants/skirts near to ankle-length. Shorts, tank tops, transparent, tight or revealing clothing, etc. are not permitted. All students should observe the rules for modest dress as outlined in the Dress Code Examples.
Laundry service is not available but students can do their own hand washing.
Toiletries: Towel, soap, shampoo, toothpaste, toothbrush, unscented deodorant, shaving and sanitary supplies, etc. Please do not use scented perfumes or shaving lotions.
Other Items: Umbrella, flashlight and batteries, house slippers, unscented mosquito repellent, liquid laundry soap. Bedsheet, pillowcase and blanket are provided.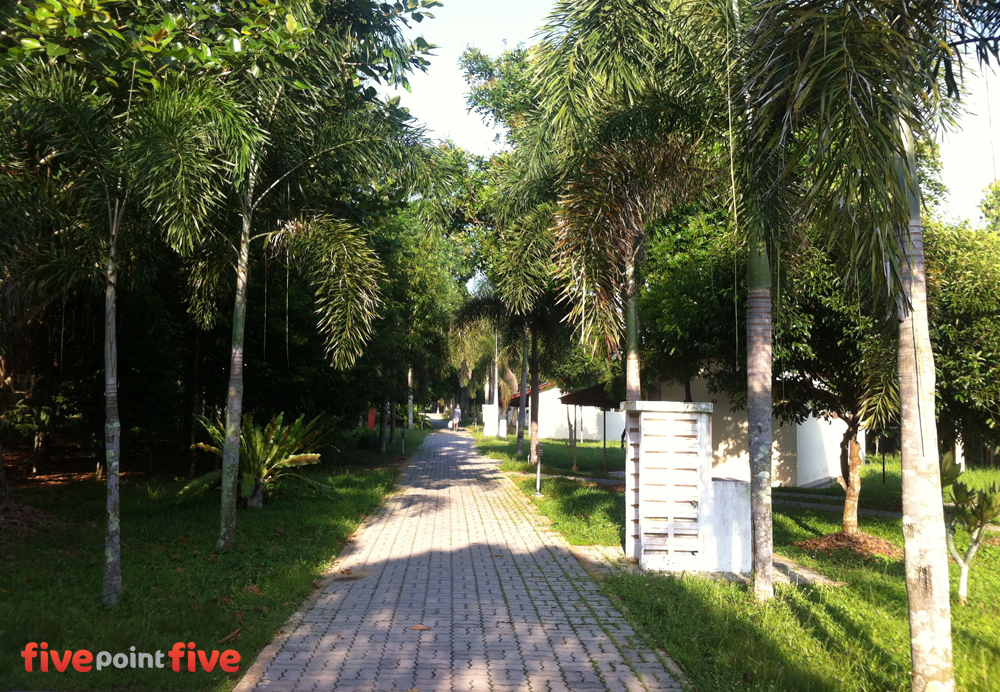 .
Foreigners: Please bring along your passport and a photocopy of the pages with your personal and passport details.
PLEASE DO NOT BRING THE FOLLOWING:
No books, writing materials, valuables, jewellery.
No outside food (as food and beverage will be provided).
No cigarettes, cigars, alcohol, illegal drugs, sleeping pills, tranquilizers and etc.
No religious related objects.
Being the ultimate organiser this packing list was not quite detailed enough for me so here my what to bring list specifically for Vipassana Malaysia…
My Extended List: What to bring to Vipassana Malaysia
Alarm clock (ladies): They don't mention it in the packing list, and there are a bunch of alarm clocks available to borrow, however there were not enough for all the women, so I was really glad I brought my own. There were enough apparently for all the guys. If you have access to a simple battery operated alarm clock bring it!
Industrial Stapler/Duct Tape: Yes this may sound a bit nuts, but the wire window covers in my block did not have enough staples to seal them! So bugs were able to get in (and out) of our rooms as well as a variety of other creatures! This really bugged me at first (see what I did there!) but I got used to it once I was learning the technique and settled my mind.
If you have access to a decent industrial stapler bring it and help seal all the bedroom windows on the first day – you will be much loved and it would be a nice contribution for future meditators! If you don't have a stapler, duct tape would do the job too.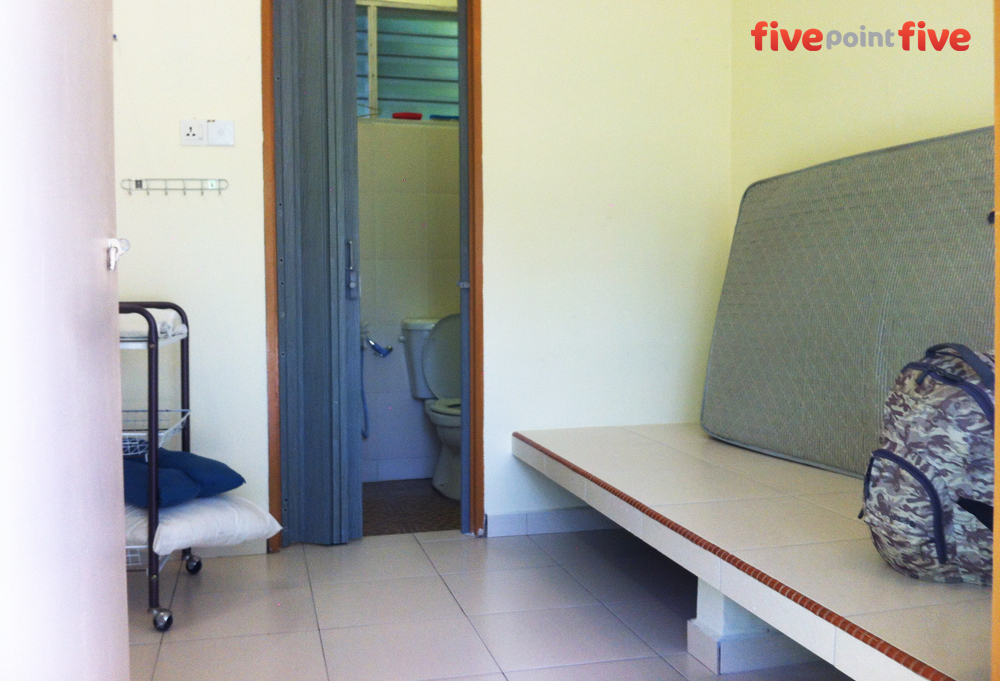 .
Cotton clothes: Your clothing choices are actually really important at the Dhamma Malaya Vipassana – well, depending on the time of year I guess. We went at the end of May. It was HOT! We had some crazy, crazy hot days… did I mention hot?
Whenever I was in my room I would strip immediately to bra and knickers and then meditate/sleep/hang out under my fan. If you are coming in the hot weather get some super thin, baggy, cotton clothes. John had some thick fisherman pants – fail! I had some polyester harem pants – fail!
Here are my tips for your clothes…
Tops: wear lightweight, baggy cotton tops/t-shirts that cover your shoulders. If you go in the super hot weather, the lighter your tops the better. And preferably not tight under the armpits… stinker!
On day 2 or 3 I realised that I could wet my t-shirt before each meditation sitting in the hall… it was heavenly and kept me cool. If you are going to do this you need a top that will not look weird when wet or go see through! But seriously, if you are worried about the heat, a damp t-shirt is genius!
I wore a long sleeved top on two colder mornings, and on the bus in the air conditioning.
Bottoms: it seems like you can wear any kinds of baggy pants, skirt or sarong as long as your knees are completely covered, even when you are sitting down cross legged.
I brought 3 pairs of pants, but in the end my polyester harem pants were just too hot to wear, and my flowy long pants had too much material (hot), so I ended up wearing my thin, calf length baggy cargo pants almost every day and just hand washed them every couple of days.
If you are under prepared, they have a collection of sarongs that you can wear to cover up. Also there is plenty of time to hand wash your clothes and it all dries quickly (or you can wear it wet for some natural cooling in the hot weather!).
Yoga bras – I happened to have two Boody shaper crop bras with me and I was sooo happy I brought them! I usually wear underwire bras, but who needs lift while meditating?! I was extremely grateful for the comfort of these bras during the course.
Sarong/large scarf: A sarong is a very useful item at Vipassana Malaysia! I used a sarong to cover the window that shone light onto my bed at night. I also used it as a cover up when it was nippy when meditating in my room early in the mornings, and as a super thin blanket to sleep with (their blanket was a bit thick).
A lot of guys and girls wore sarongs around their waists when they were washing their pants, or just as another option to pants, and I saw a few used as scarves.
I noticed a lot of people using a folded sarong or scarf over their crotch in the meditation hall when sitting cross-legged, I guess a respect thing, but I forgot to ask why. If you have two sarongs, bring them – you will use them!
Floor cloth/hand towel: This may seem a bit precious (!) but in my room a previous occupant left a large folded up hand towel as a bath mat. As the bathroom floor is often wet (after showers etc) it was nice to be able to dry my feet when nipping in and out of my bathroom.
Odorless Mosquito repellent: There are plenty of mosquitoes when you are walking around at night, I really only had one or two in my room, but got bitten a few times in the main hall, and several times outdoors in the evenings.
One girl told me she bought patches in KL, you stick them on your clothes and they last 12 hours. I made the mistake of wearing a citronella repellent on one day, but it was too pungent for the hall! Luckily I had an odorless one as well. Note: John didn't wear repellent and didn't get bitten – lucky!
Bug repellent plugin: There was a single power point in my room, if you were really smart you might bring a repellent that plugs into the wall. This would deter any opportunistic mosquitoes and perhaps other bugs as well.
Peppermint oil: The Dhamma Malaya Vipassana centre is out under the stars, in a beautiful natural location. This means you may end up with an ant trail through your room! As you are not supposed to kill anything for 10 days, peppermint oil is a nice natural alternative that ants will avoid. The centre gave my neighbour some prickly heat powder which has similar ingredients I think.
Jewellery: On the first day I was told to remove the bands and bracelets that I have stacked on my arm and ankle. Many of these are permanent fixtures, and I cut a couple off. I noticed that loads of people kept theirs – so perhaps management were overzealous with me, or slack with the the others, but you may or may not be asked to remove your jewellery.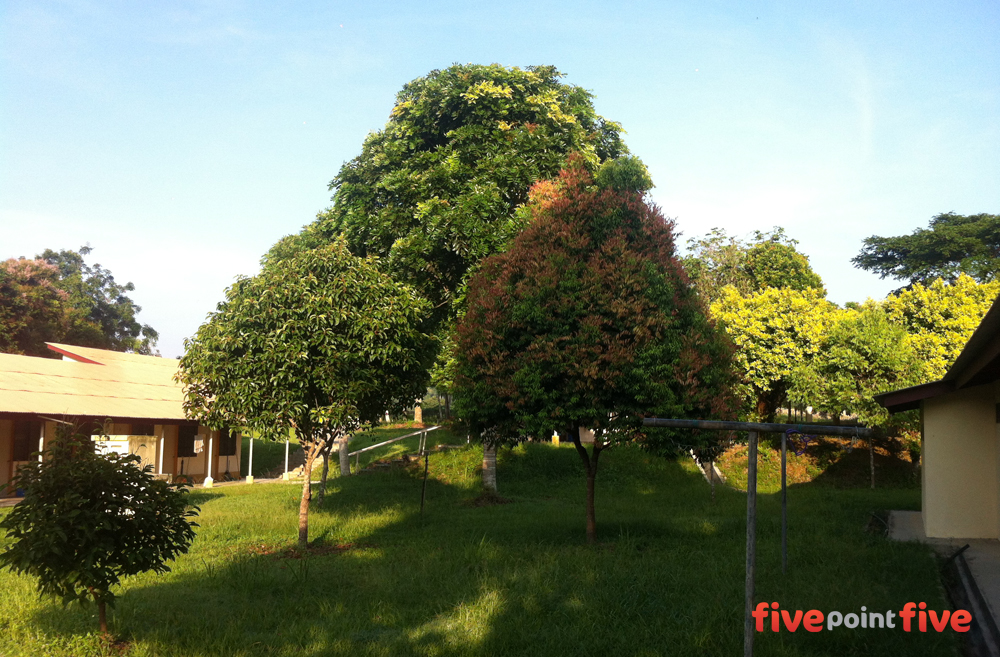 Valuables: They say not to bring valuables, so we left everything at home, but they do in fact look after your valuables very well (at your own risk of course). If we had known this, we would have brought our gear and carried on travelling up north instead of going back to KL.
Many travellers had all their gear including laptops etc. which are stored separately, so if you really do have to bring your valuables, you can.
Flip flops: They mention house slippers in the packing list (?) but what you really need are your regular every day flip flops/jandals. In the hall, dining hall and in your room, you will go barefoot.
When walking in on the paths outside some girls and most of the guys went barefoot – but… fire ants! Everyone else wore flip flops, you are taking them on and off every few minutes, so the easier they slip on and off the better.
Water bottle: Your water bottle is probably the most useful item you bring. Bring a decent water bottle (at least 700ml) and give it a good wash before you come – you will be sipping on it all day every day!
Meditation cushion: I was trying to buy a portable meditation cushion before we went there. In the end my Auntie let me borrow a couple of small firm cushions that I could possibly stack on top of each other.
I did use them, but if I hadn't brought them it would have been fine.
The Malaysian Vipassana centre provides good meditation cushions for each person and plenty of other cushions so that you can try to find the perfect position for meditation.
They also have wooden meditation stools, which was exactly what I needed, but they didn't bring these out for a few days, if you are unsure – ask!
So that is my extended Vipassana packing list for the Dhamma Malaya centre, I hope you find it useful!
The Vipassana course was one of the most challenging and life changing things we have participated in – we hope you get amazing results too!
If we have missed anything you thought was important please come back and add your thoughts to this list :)
Enjoy your course!
Latest posts by Serena Star Leonard
(see all)