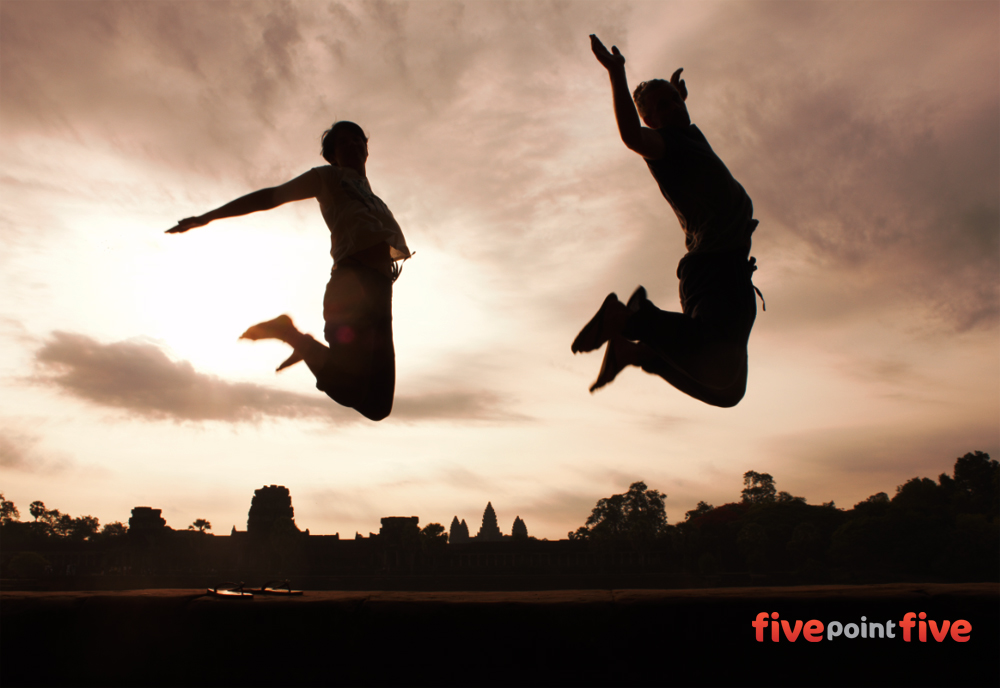 After two months in Malaysia, we boarded a plane to Siem Reap, Cambodia. The plan: Four days in Siem Reap to see Angkor Wat – then move to Phnom Penh for a month. Well guess what?! We are still in Siem Reap and it looks like we will probably spend a month here before we head on. Needless to say we kinda love the town.
Why we love Siem Reap…
Well firstly Angkor Wat is amazing! I am one of those weird people who has no interest in visiting most modern temples etc.
But if it is an ancient ruined temple/city I am so there.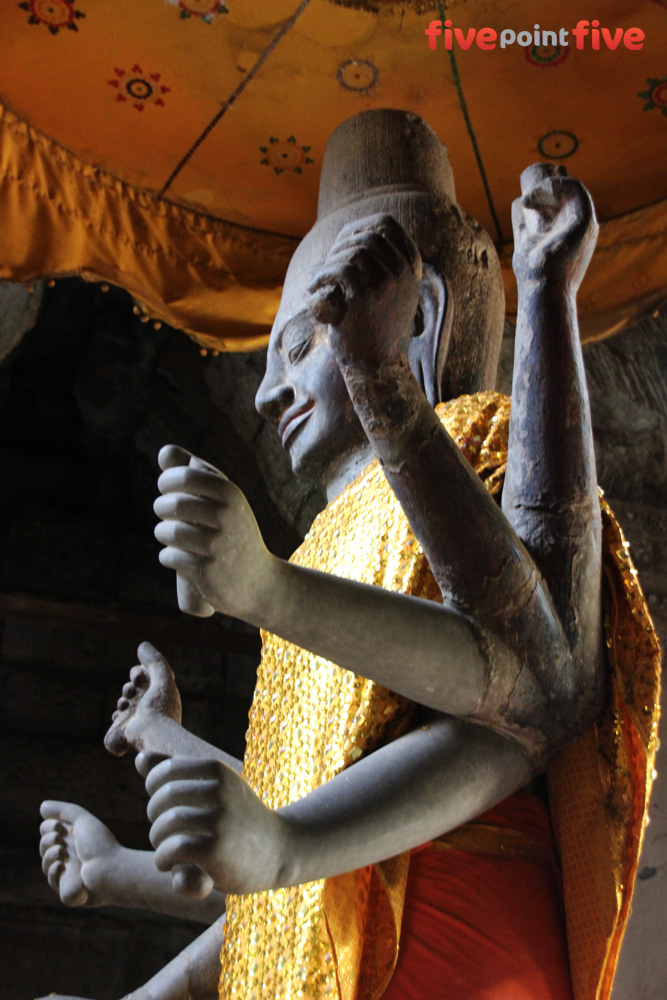 I have been lucky enough to visit Ciudad Perdida in Colombia, Tikal in Guatemala, Machu Picchu and Chan Chan in Peru, Copan in Honduras and Chitchen Itza in Mexico and even amongst such impressive company, Angkor Wat is pretty special.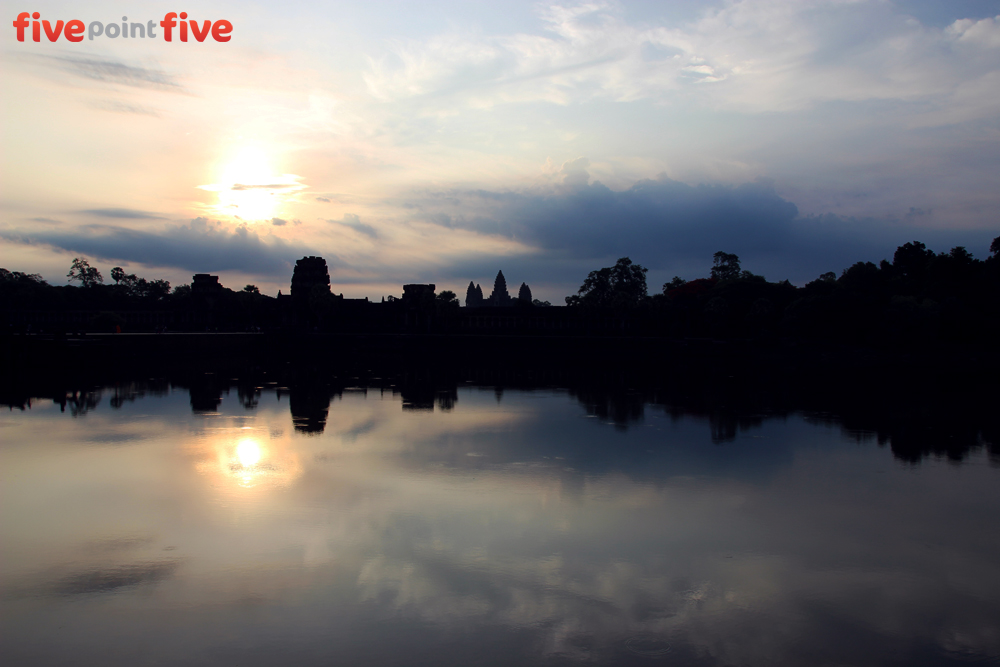 . Siem Reap is a bubbling little touristy town, that does not sleep. We were informed that "pub street" is over 24 hours a day/7 days a week. Being older and oh so sophisticated we have not been out to the cheesy loud pubs and sweaty clubs…
Well, maybe once or twice…
Siem Reap is small enough to be able to walk almost everywhere, much to the chagrin of the local Tuk Tuk drivers.It is a hive of activity but in that sleepy friendly way that we have come to love about the Cambodians.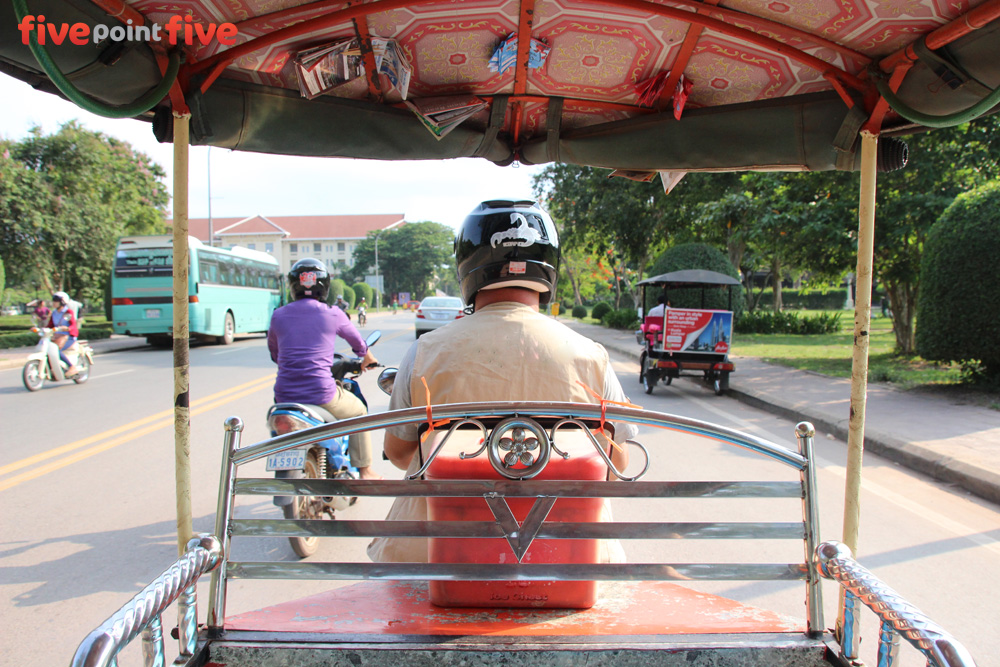 The people here, despite their terribly dark history are the friendliest and most humble we have ever met. Truly beautiful, funny and warm people.
The culture here is a mishmash of locals, short term tourists, volunteers in the many NGO's and charitable organisations and expats who have had the same experience we had, they came for a few days and stayed on.
Some have started businesses, some want to make a difference – this is a place where you can't sit down in a cafe without meeting a kind-hearted person who wants to make a difference, it's a revelation.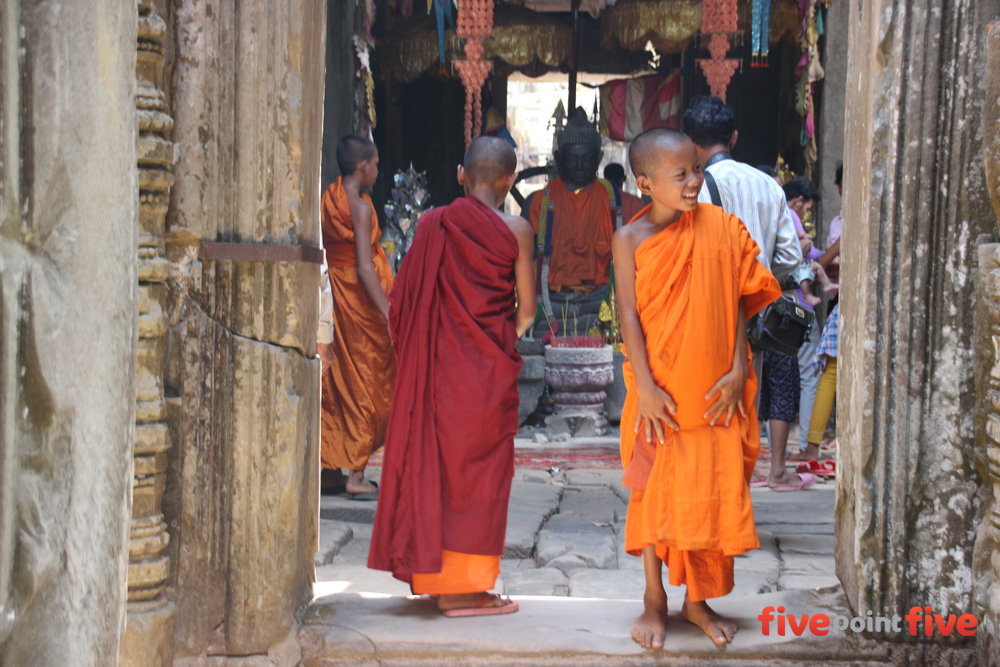 Meeting with NGO's
Being in the line of work we are in we have had community projects just fall in our laps and have met with two amazing NGO's; New Hope Cambodia and Safe Haven that we will film while we are here.
The poverty in Cambodia is impactful. Even in the slum neighborhoods in North Colombia and the isolated villages in Guatemala, people had walls on their houses to protect them from the elements.
Poverty in Cambodia can look like a few bamboo poles and a tarpaulin for a roof, no walls, no protection. People living on less than $1.25 a day. It's pretty tough.
Top Recommendations for Siem Reap
Angkor Orchid Hotel: We are staying at Angkor Orchid Hotel – a fantastic location, lovely room, good internet, great staff and in the low season we are paying $15 a night including a lovely cooked breakfast… SOLD!
It's the best value hotel we have found in all our travels, I think it goes up to $22 or greater in July. This place is a winner!
Tuk Tuk driver: We had the pleasure of meeting Mr Lin, a local Tuk Tuk driver, arranged through our hotel. He is a superb driver as well as safe, lovely and interesting! If you find yourself in Siem Reap, it's worth looking him up for any transportation needs you have – to and from the airport, visits to Angkor Wat etc.
We have had a few drivers and he is a keeper! Email chealin39@gmail.com to book him for your travels.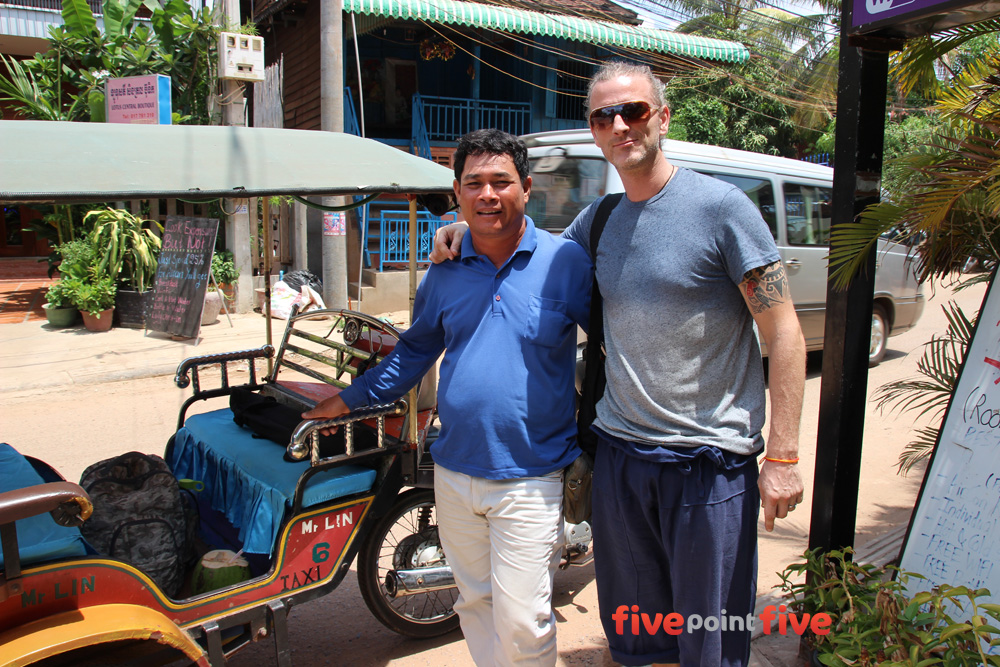 Chamkar Restaurant: This is a superb vegetarian restaurant in the heart of Siem Reap. Down a skinny little restaurant alley called 'The Passage" Chamkar Restaurant offers an array of delectable salads, mouthwatering dips, delicate curries and more.
With much of their produce grown in their own organic garden their recipes are so good that they offer cooking lessons.
We have eaten our way through the entire menu and are now onto round two.
Latest posts by Serena Star Leonard
(see all)