Towel Art – is the official name given to those swans and creatures that you see perched on hotel beds.
You could get Towel Flowers or Towel Animals, it's like a rock 'n roll sweepstakes of excitement when you walk in and see what someone has been working on. Especially if they change it up every day.
OK, well I am not quite sure if we can classify this as an extravaganza – but I have started to collect some Towel Art creations and I thought that I would share them with you.
1. First up towel swans – towel swans are the working mans version of towel art – but these ones were done beautifully and had a happy little baby which is just lovely enough to bring a tear to the eye.
(Spotted in Galapagos Eco Lodge)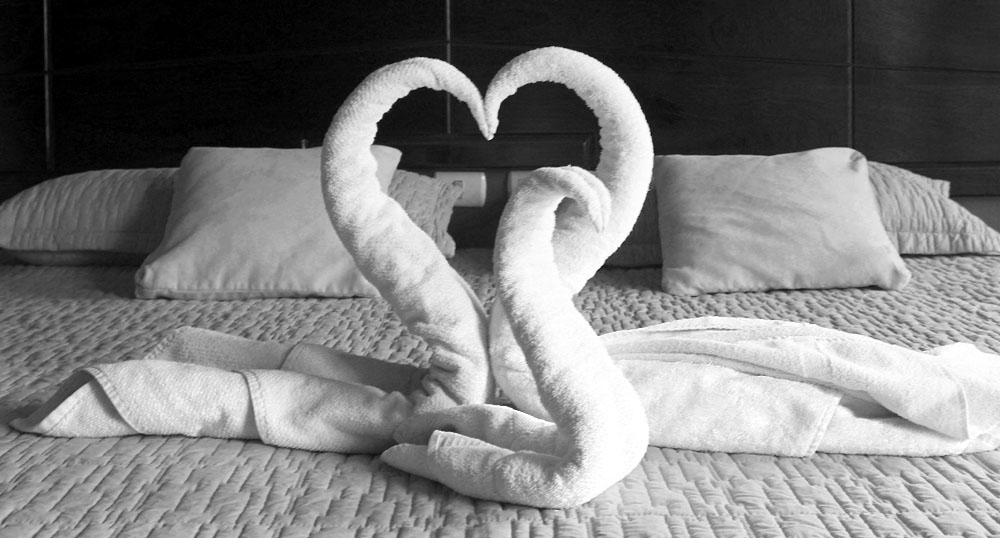 .
2. When I first saw these guys, I thought "that's strange, plucked chickens!". Which they are clearly not, as John pointed out.
But they are now my favourite towel creations of all the towel creatures we have seen. Maybe because they just look so damn relaxed.
(spotted at Galapagos Eco Lodge)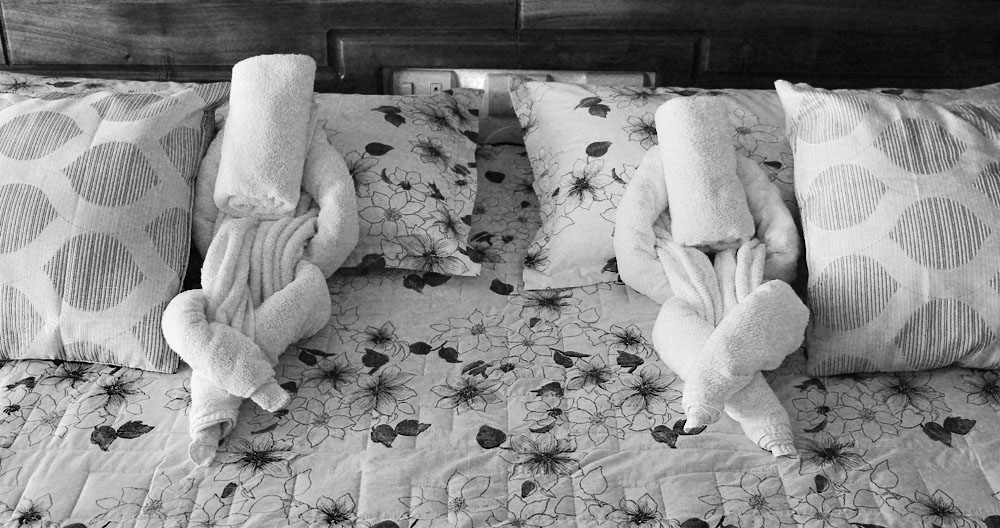 3. We found lots of towel art in Mexico – but our favourites were all in one hotel – whose towel creations were soft, cute and super creative.
(spotted Don Diego de la Selva)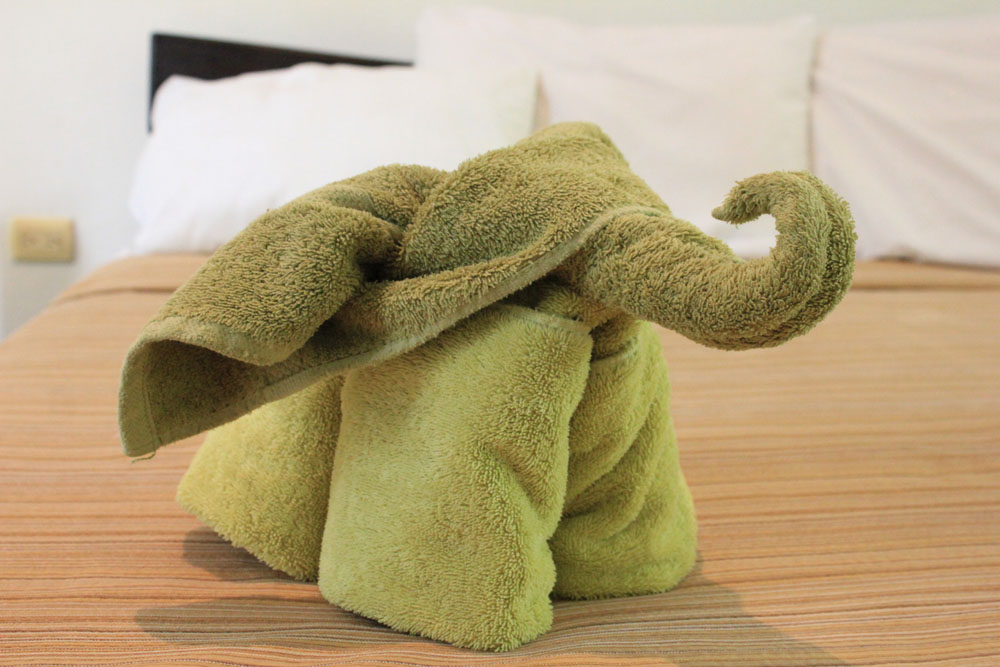 .
There you have it – some super creative towel art of the highest quality! What is your favourite towel creature?
Get more travel goodies!
Latest posts by Serena Star Leonard
(see all)