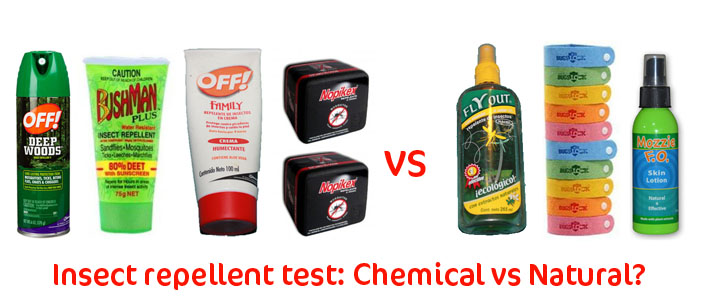 When we left Australia, one of the things I brought with me was plenty of natural mosquito repellent and some mosquito repellent bands. I brought some Deet based repellent as well just in case the natural stuff didn't cut it, but I prefer to avoid putting on Deet – my philosophy is to avoid additional chemicals where possible!
We have road tested at least seven kinds of repellent in some gnarly locations in the first 12 months of travel through Latin America and today we bring you the mosquito repellent results.
Bugs Lock (wrist/ankle bands)

Thoughts: I ordered a bunch of these on eBay after some research. Figured that if they worked it would save me spraying myself with all that goo. They are made of colourful felt with a little plastic snap and soaked in natural repellent type ingredients like citronella.

Of the 10 I received many of them were bright pink, and about 3 of the snaps were missing a piece. You are supposed to wear one on your wrist and one on your ankle for full coverage.

Results: John didn't think they worked at all (maybe because they were pink), I think they did keep the mozzies away although they are very impractical as they are not designed to get wet.

So if you are hiking through streams or tend to just jump in the shower or river – which apparently I do – they are ruined and you have to throw it away and get a new one.

Repellent: 2/5
Application: 5/5
Longevity: 1/5
Health: 5/5

 

Mosquito F.O! (pump spray)

Thoughts: I bought this is a little natural health shop in Bondi and it had such a strong message I thought I would give it a try. It is a very liquidy natural repellent delivered in a pump spray bottle and we used it in Venezuela where there were bugs the size of my arm – seriously.

Results: This stuff actually works a treat and we save our fresh tasty legs from many a bite. The only downside with this is that it doesn't last as long as some other repellents and washes off in the rain, we would always take it with us and reapply it from time to time.

Repellent: 5/5
Application: 3/5
Longevity: 2/5
Health: 5/5

 

Bushman Plus Water Resistant (80% Deet with sunscreen)

Thoughts: We tried to avoid using this completely, 80% Deet is just too toxic, you can't wear it for more than 3 days in a row and you have to avoid getting it on any nylon in your clothing (it can melt parts of your shoes!). But we carried it around for several months in case our happy natural repellents didn't cut the mustard.

Results: Only used it once, it works exactly as it should but we threw it away after finding the essential oil ones worked fine too. I can't imagine the kinds of environments where this much Deet would be a necessity as we have never encountered them.

Repellent: 5/5
Application: 5/5
Longevity: 5/5
Health: 0/5

 

Off Family with aloe vera (cream)

Thoughts: We got this in the supermarket in Colombia prior to a 5 day hike to Ciudad Perdida – The Lost City. This jungle trek is notorious for 3 kinds of vicious mosquitos (including enormous ones they call "the helicopters"). It is a thin milky cream and it pours out if you are not careful when you are using it.

Results: This was the main repellent we used on the hike and we didn't get bitten! We were careful to reapply after walking in streams etc. and after excessive sweating as the thinness of the cream is not confidence inspiring.

Repellent: 5/5
Application: 2/5
Longevity: 4/5
Health: 3/5

 

Nopikex (square soap – 22% Deet)

Thoughts: We heard about this stuff from other hikers. Apparently the Colombian army use it for protection in their jungle missions. We used this when we stayed in the Costa Rican jungle and there were thousands of mosquitoes – we could see dozens each morning hovering around our mosquito net drooling.

It is a small white block of soap. Just add water, lather up and rub on where you want to protect. We would coat ourselves once in the morning and once at night while in the jungle.

Results: This stuff totally works and is our favourite repellent for intense mosquito activity, like hiking or anything in the jungle. Because it is soap it stays on if you sweat which is a real bonus, you can just rub it around again. It has no odor and once it is on you can forget about it.

Repellent: 5/5
Application: 5/5
Longevity: 5/5
Health: 2/5

 

Fly Out (pump spray)

Thoughts: We bought this in Mexico and it is all natural ingredients, it has a good spray and a strong odor from the citronella. It is a natural repellent and there is loads in the bottle.

Results: This works great, and does what it is supposed to. We have been using it for months and the added bonus is that you can spray it on other things as well as your skin. The only problem with this one is that I lost the lid and now it leaks when we travel.

Repellent: 5/5
Application: 3/5
Longevity: 4/5
Health: 5/5

 

Off Deep Woods (spray can)

Thoughts: We bought this in Utila as the no-see-ums are vicious. It was the only option in the shop so we bought it without too much thought. It wasn't until we got it home that we realised it was 25% Deet. It is a pressurised spray can and it goes on without having to rub it in. This is one to avoid breathing in, so don't put it on in an enclosed space.

Results: It is stinky and toxic but you don't get bitten! It lasts for a long time.

Repellent: 5/5
Application: 5/5
Longevity: 5/5
Health: 0/5
There you have it!
For natural repellents, we found both Mosquito F.O. (Australia) and Fly Out (Mexico) were great natural repellents that we have used in very infested areas with great success. These are the ones we use the most and they are great for your general sit around outside at night type of cover.
They both are pump sprays and the only downside was that with all the travel we lost the lids in both cases – we had to keep them in a Ziplock bag because they would leak when bashed about in a backpack. With these we just remember to use them more often and they are a great alternative to Deet and other nasty chemicals.
Our favourite for jungle, hiking and intense mosquito situations is Nopikex. Even though it has Deet (and sometimes Permethrine) which I normally avoid, the application means that it lasts all day, even if you are sweating. This is definitely a bonus when hiking in the hot Colombian jungle with helicopter mosquitoes.
Latest posts by Serena Star Leonard
(see all)