Our newest CALI Award winner is Roz Savage, a British ocean rower, environmental campaigner, author and speaker. She holds four world records for ocean rowing, including being the first woman to row solo across the Atlantic, Pacific and Indian Oceans.
Q: You're an adventurer and campaigner, tell us a bit about Roz the adventurer.
Roz: I was already in my mid-thirties when I decided there was more to life than doing a job I didn't like, to buy stuff I didn't need. I had always been a keen armchair adventurer, although I'd never actually had an adventure of my own – but it felt like I wasn't getting any younger, so if I was ever going to do something out of the ordinary, now was a good time!
Since that epiphany, I've rowed across three oceans – solo – becoming the first woman ever to do so. So you could say I really released my inner adventurer!
Q: What inspired you to become an active environmental campaigner?
Roz: I was in Peru in 2003 the first time I encountered the belief, held by so many indigenous people, that we have to respect and look after the Earth if we hope to endure as a species. When I figured this out, I was shocked that in my Western education I had never been introduced to this vital concept.
With all the zeal of the converted, I resolved that I would do all in my power to remind more people that this planet is all we've got, and we have to look after it!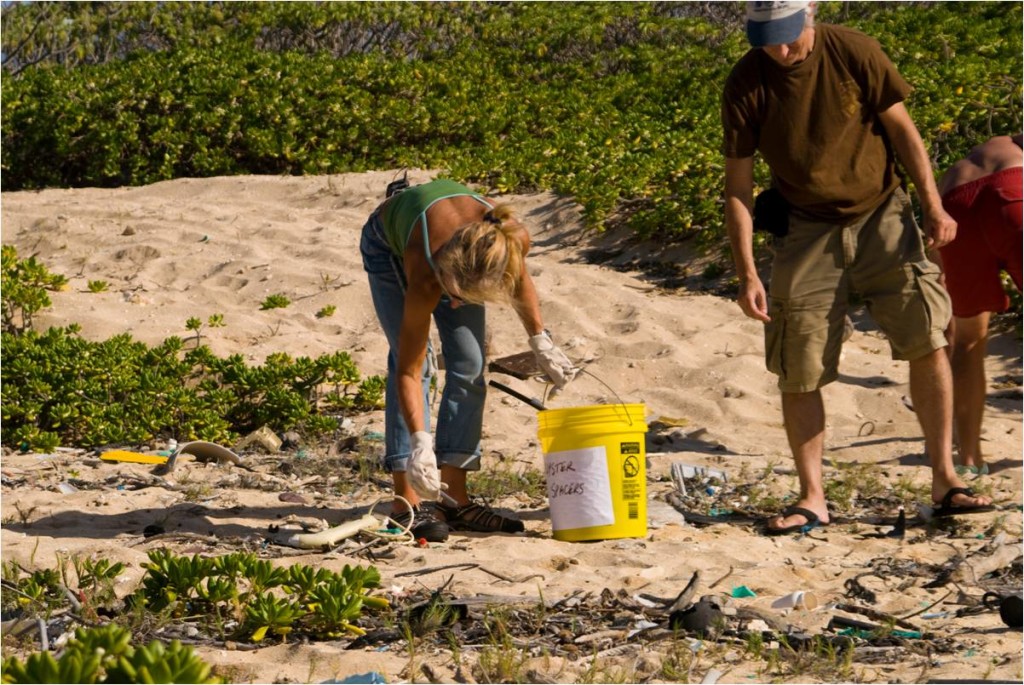 Q: What are some of the campaigns you are involved with?
Roz: I've mostly ploughed my own path (or rowed my own ocean), using my blogs, podcasts, Twitter and Facebook to raise environmental awareness. Along the way I've also worked with 350.org, the BLUE Project, Plastic Pollution Coalition, Plastic Oceans Foundation, and several others.
I don't think we can single out any one cause, as they are ALL important if we are to create a sustainable future.
Q: You changed the course of your life in no small way – how did you have the guts to do it?
Roz: It was definitely challenging. What really convinced me that I needed to make changes was when I did what I call the obituary exercise. I imagined that I was at the end of my life, looking back and thinking about what I did with my time here on Earth.
I wrote two versions – the one I wanted, and the one I was heading for if I carried on as I was. They were dramatically different, and I realised then that I needed to radically change my direction, if I wasn't going to end up disappointed with my life.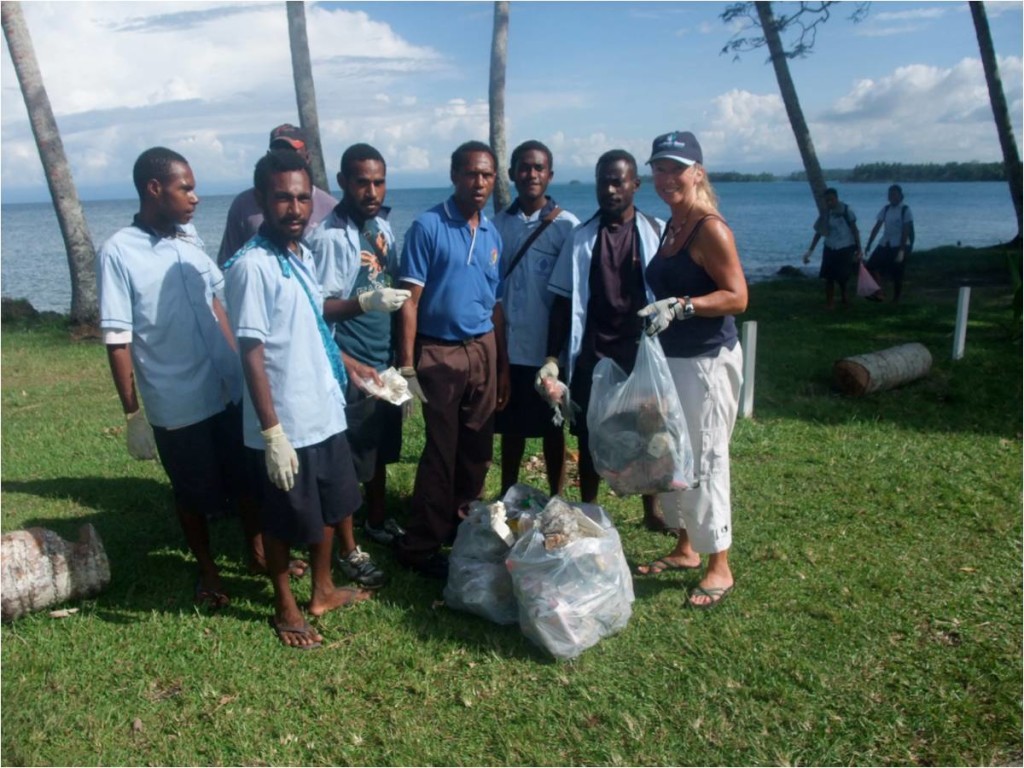 Q: What is something you are really proud of?
Roz: The Atlantic Ocean was my first crossing – and the hardest. I was on such an incredibly steep learning curve. I was out there for 103 days, and it was absolute hell.
The weather was untypically awful. My oars broke and I had to patch them up so I could carry on. My camping stove broke, meaning cold dehydrated meals for the rest of the trip. My stereo broke, leaving me with only my thoughts for 3 months. Then, 24 days before the end of the voyage, my satellite phone broke leaving me with no way of contacting shore.
It was the hardest, and yet the most rewarding, experience of my life. I figured out so much about myself, about life, about how to manage my thoughts, to stay focused and disciplined – skills that still stand me in good stead now I'm back on dry land.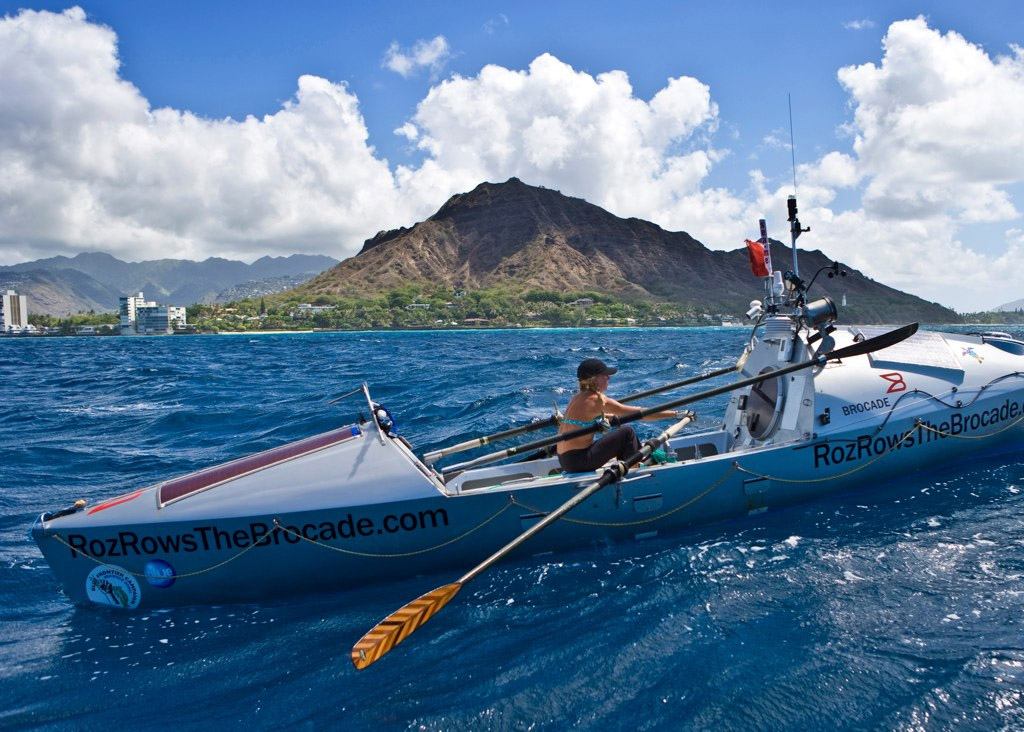 Q: What drives you?
Roz: My environmental mission, my sense of gratitude and duty towards all the thousands of people who have supported my voyages, and an intense desire never to go back to working in an office!
Q: Do you feel there is reward in your efforts?
Roz: Absolutely! Just believing that I am being of service to a greater cause, and making the most of my time on Earth, and having some fun along the way – what greater rewards could I ask for?
Q: If you had your way, everyone in the world would spend 5 minutes a day…
Roz: Going out for a walk specifically to look around them and appreciate what an incredible, beautiful, irreplaceable planet we live on – and to think about what they can do that day, to help preserve it for future generations of humans.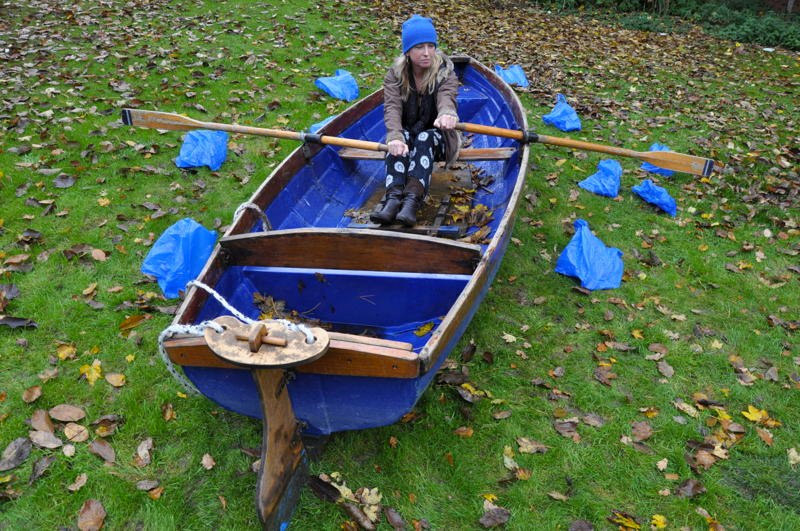 .
Roz Savage has rowed over 15,000 miles, taken around 5 million oarstrokes, and spent cumulatively over 500 days of her life, at sea in a 23-foot rowboat.
She is a United Nations Climate Hero and an Athlete Ambassador for 350.org. In 2010 she was named Adventurer of the Year by National Geographic, and in 2013 she was appointed a Member of the Order of the British Empire.
Connect with Roz
Want more inspiration?
Latest posts by The CALI Award
(see all)