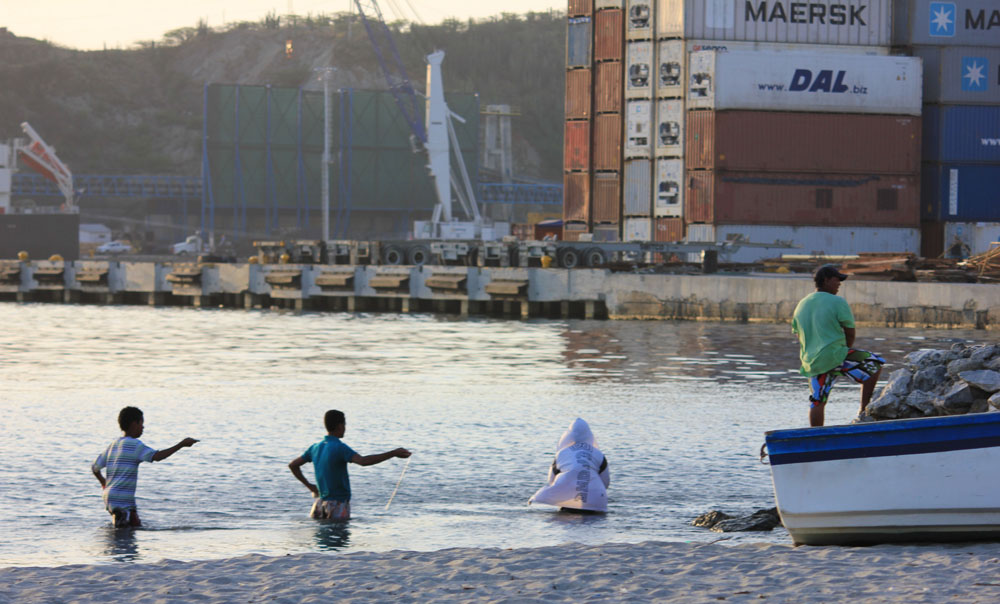 We found La Galleria in a travel guide and stayed there for two nights while looking for a better place to stay. We stayed two nights because we were too tired to move but two nights was more than enough. There are plenty of better options in Santa Marta.
Location
La Galleria is in a great location in Santa Marta, very close to the water and close to all amenities.
To lay your head
Our room was largish room that could have slept 4 people. The beds had brand new mattresses – still with the plastic on, which was somewhat comforting after we realised how hot and sweaty it would be.
The bathroom was skanky – not so much dirty but old, weird and badly designed with poor drainage.
The show stopper was the heat! Santa Marta is a hot place but this is ridiculous. This is the hottest place we have stayed in all of our travels.
Eating
There is a small kitchen for guest use and it is close to many restaurants. Santa Marta has a huge western style Exito supermarket for stocking up on fruit, vegetables and anything else you need. There are also plenty of vendors for fruit, street food and yummy jugo naturales (fresh fruit smoothies).
Wifi
The Wifi is intermittent and cuts in and out.
We say
Unfortunately although the owner is lovely we had to move. We are usually more than happy with a good fan and do not usually need air-conditioning, but this was unbearable. We do not recommend staying here unless they upgrade the bathrooms and install air-conditioning.
Want somewhere better to stay in Santa Marta?
Latest posts by Serena Star Leonard
(see all)