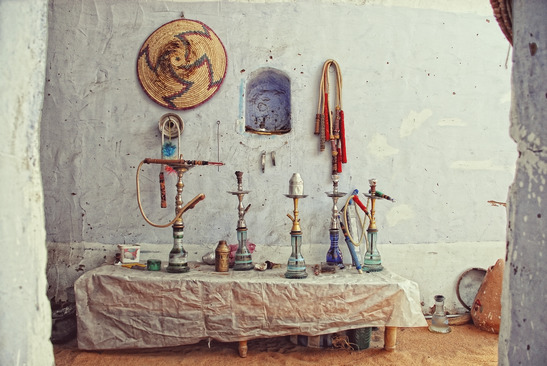 After scouring the internet and the streets of Wellington for a cosy Shisha bar or Hookah lounge it appeared that the choices are pretty limited.
First let me say that smoking shisha (aka hookah) is not as big here as it is in other countries, probably in part because it is not legal to bring a shisha pipe into the country for some crazy reason – something to do with it being a smoking implement that "could" be used for smoking illegal substances.
After a look online there are some shisha bars in Auckland, but what about Wellington? We researched, asked, drove around looking and this is what we found…
Shisha bars in Wellington
If you want to sit and smoke shisha we could only find one option: Cafe Baba – a kebab shop on Courtney Place.
It is not cosy, but it is shisha! For $20 you get a pipe stocked with one of their many flavours and a hot coal.
They have a pretty good range of original style flavours.
It is not private! Due to smoking laws we had to sit on the street to smoke, under a swirl of cooking meat, which gently warms the back of your head! Being a Saturday night we had a lot of interaction and curiosity from passers by.
You only get one hose between two people. The hose we got was very old and it needed a good clean as some residue came through when you sucked on it towards the end – yuck! We had to ask for the disposable plastic mouth piece but they did have them.
Buying Shisha pipes and tobacco in New Zealand
If you would rather take your Shisha home, (with nice clean pipes!) Cosmic Corner sells Shisha/Hookah pipes and tobacco – they have shops all over town and there is a discount one at the top of Cuba mall in Wellington that has their sale items.
The prices for shisha pipes in NZ is astronomical and Cosmic Corner is no exception, although probably due to the fact that they are not that common, and it is hard to buy them online. I tried ordering one on Amazon, but they don't ship here. From what I can find the main option for buying shisha online in New Zealad is Fishpond, where they will order them for you from overseas.
Enjoy your shisha… if you can find it!
Latest posts by Serena Star Leonard
(see all)