Our newest CALI Award winner is Genna Radnan, who straight out of high school, set up her own international development charity. The idea for the Gennarosity Abroad came about when she realised that through her education, resources and passion for others, she could reach out and create opportunities for Kenyan people, that didn't previously exist.
Q: Tell us about the work of Gennarosity Abroad.
Genna: Gennarosity Abroad is a non-profit organisation that aims to provide education, skills and vocational training, health, literacy, clean water, employment, aid relief, and support to the people in Africa. Starting out as a personal dream of mine, Gennarosity Abroad is now a fully functional and established charity, that has completed several international development projects.
In 2010 we completed our first project – Karunga's Emanuel Kindergarten.  The cardboard and wooden shack that had been the kindergarten for thirty years, was replaced with a new timber and iron sheet facility, which was constructed by a team of local builders. This project was achieved by raising $15,000.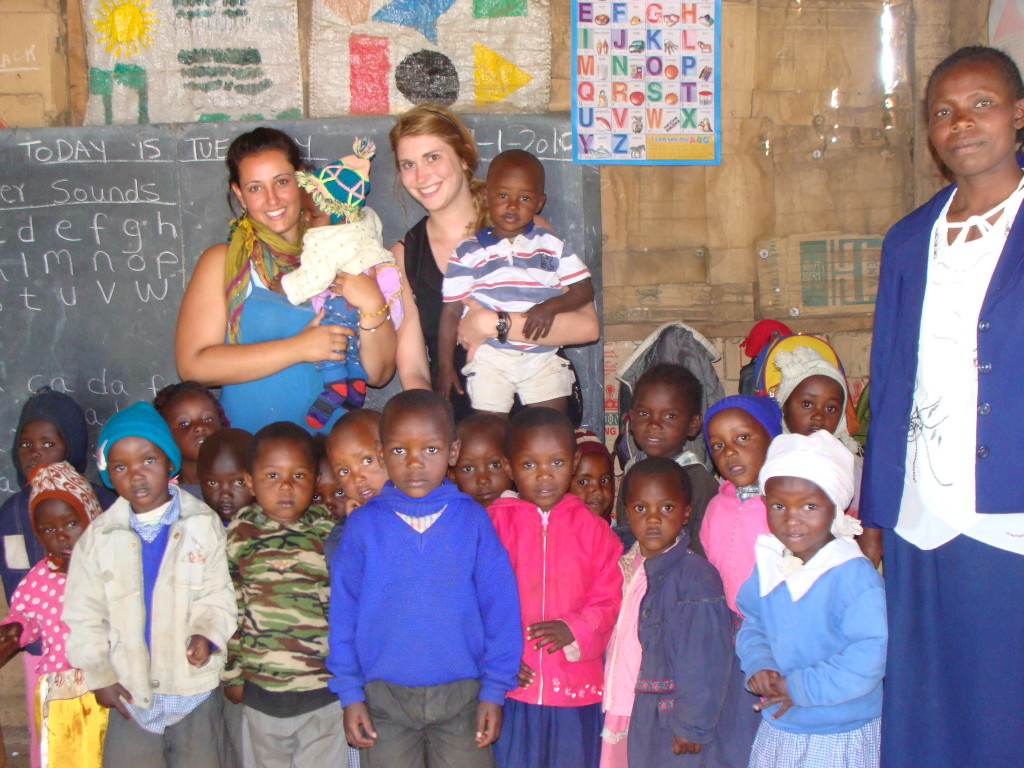 .
Our current project, Grandma Jenny's Training Centre, opened in 2013. The centre teaches uneducated and illiterate, women and girls, above the age of 12. We promote gender equality by providing a quality school environment, helping avoid HIV/AIDS, improve maternal health, promote child protection, provide counselling services and increase accessibility to clean water and sanitation.
Forty students are selected annually for this course, which enhances their ability to support their families. They are taught the basic skills of sewing, English and Swahili, mathematics, financial literacy and health education. The work my team and I have done, is only just the beginning towards the difference we want to make in this world.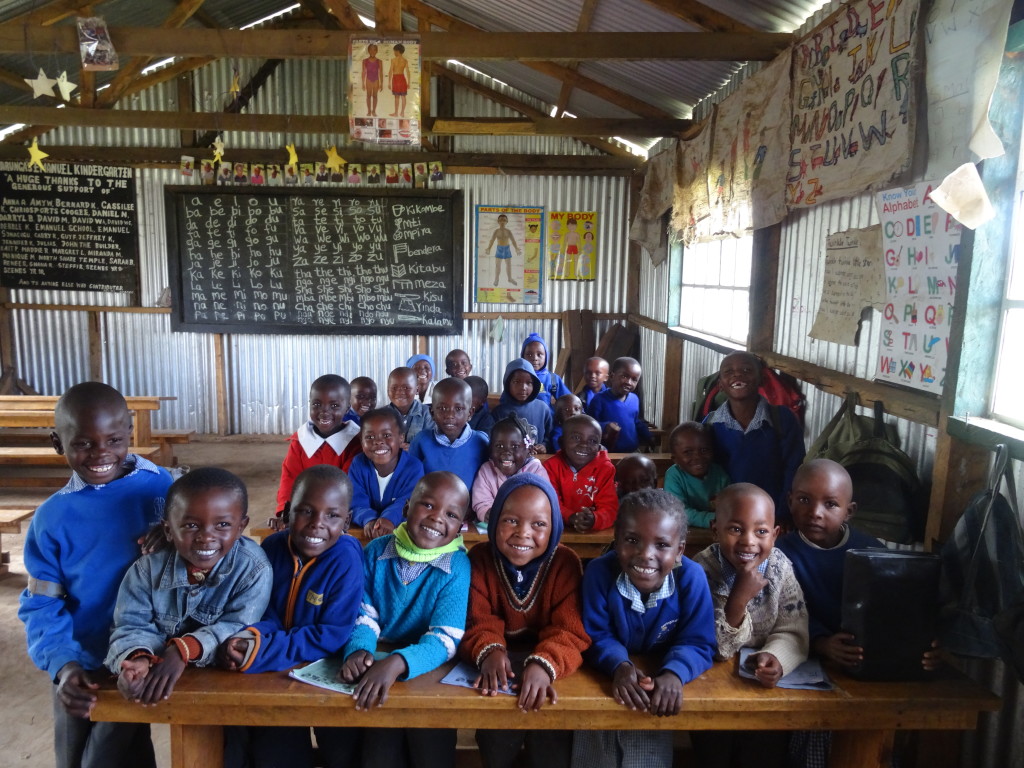 Q: What inspired you to set up Gennarosity Abroad?
Genna: When I was 11,  I noticed the World Vision and Oxfam ads around Christmas time, asking for donations to help sponsor the communities, families, and children of the impoverished nations in Africa. I would look at the images they showed with starving children and the difficult environments they lived in.
I remember looking at the room around me. Why was it that I had all these things and they didn't? The obvious disparity between my world and theirs changed something in me, and I knew I wanted to dedicate a part of my life to advocating for change to help end this poverty.
My high school tutor and legal studies teacher, David Whitcombe, was probably my biggest inspiration for the travel and work I wanted to do. He had lived in Namibia for 3 years, and had so many stories about the adventures he had been on, and the work he was involved in. So although I had never actually been to Africa, this is how I fell in love with it.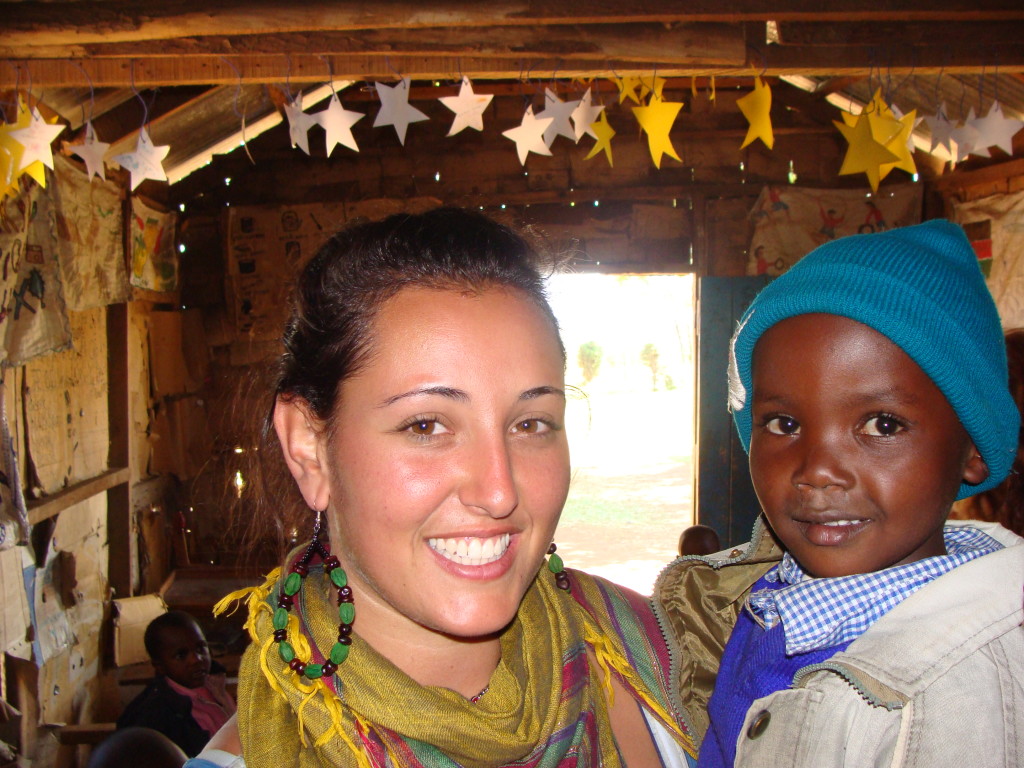 .
Naturally, as soon as high school was over, I did what I could to make my way to Africa. I had spent my last years in high school saving up money for the trip, and one day walked into a travel agency. I didn't mind where I went, so long as I could volunteer.
Originally the volunteering trip I had booked was meant to take me to Ghana, but there were not enough volunteers, so they changed the location to Kenya and that's where my heart has been ever since.  That very first teaching and building program I ever went on, changed my perspectives on life as well as my personal views, values and morals.
From this trip, I knew I could do so much more to help others in Kenya, than I could in my own country. I'm inspired by my support networks who believe in my goals and visions, and invest their time, money and skills to help Gennarosity Abroad make it happen.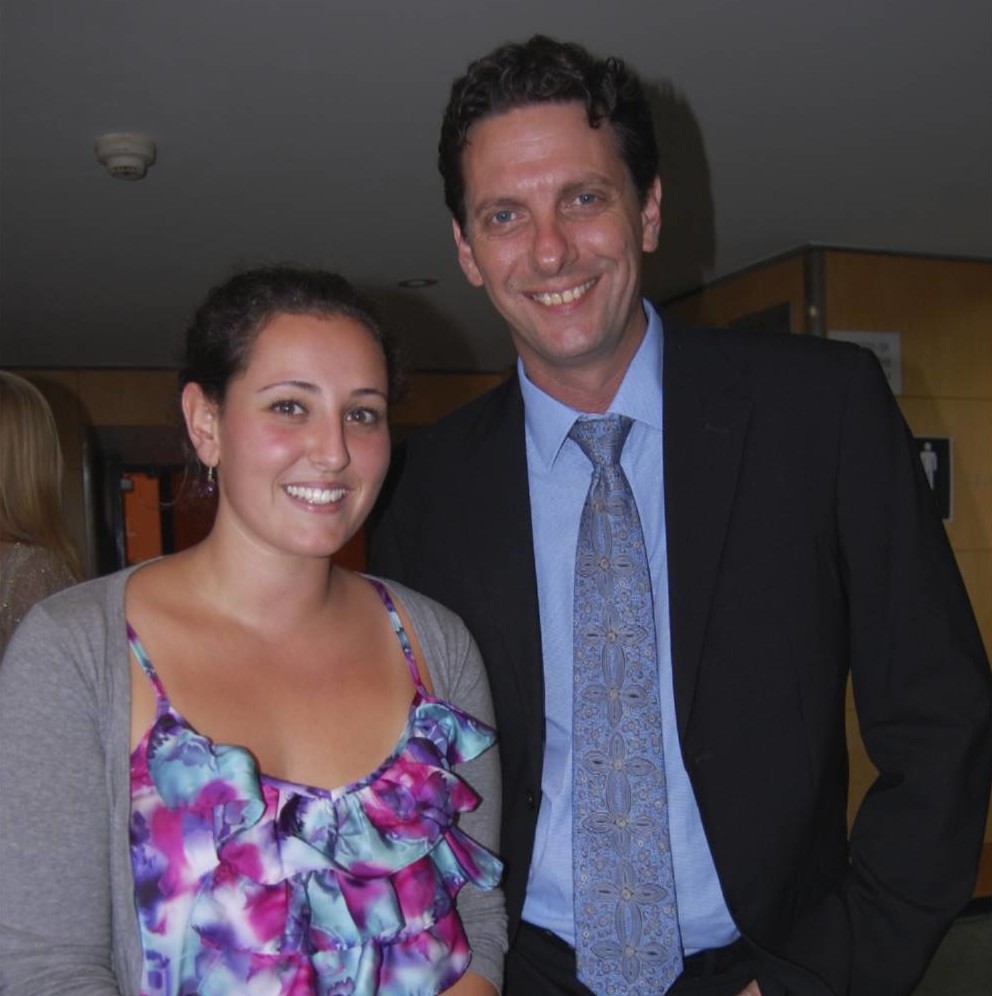 Q: What do you believe is the first step to achieving gender equality?
Genna: I believe education is the key to achieving gender equality. By educating women you empower them, by building their life skills and knowledge, improving their self-esteem, and helping them develop respect for themselves. Women can then make educated choices in life and have a voice of their own.
Gennarosity Abroad aims to teach their students to stand on their own two feet, and prove to themselves they are important and worthy. They will also look for partners who treat them with respect and love. This will cascade onto other friends, families, communities and eventually nations.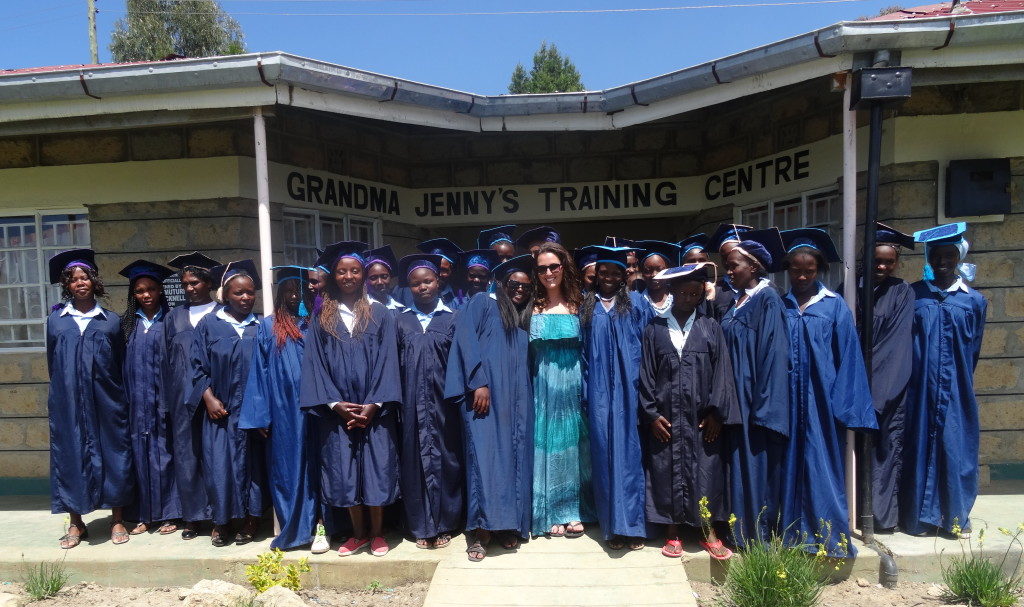 .
Not only is educating women an essential element, we also strongly believe we need to educate men. If men are educated, taught and raised to treat women as an equal, this would eliminate the gender inequality that currently exists. If young boys are raised by strong, proud, capable, educated mothers, they will learn to treat their mothers with the respect they deserve.
We mustn't forget that children mimic their parents behaviours when growing up, which is why education for men and women are both necessary in achieving gender equality.
Before opening Grandma Jenny's Training centre, I held a community meeting in the village Karunga where the centre is located. I asked for the men's approval before opening such a centre, as I didn't want to put my Western values on their culture. I was fortunate to have the chief and chairman of the community's support.
Unfortunately in developing countries, boys are chosen over girls to go to school, when families are unable to afford for all children to be educated. We hope to give those women and girls a chance of becoming the person they want to be, and to follow their dreams and goals, by giving them an opportunity to learn the basics, that we in Australia take for granted.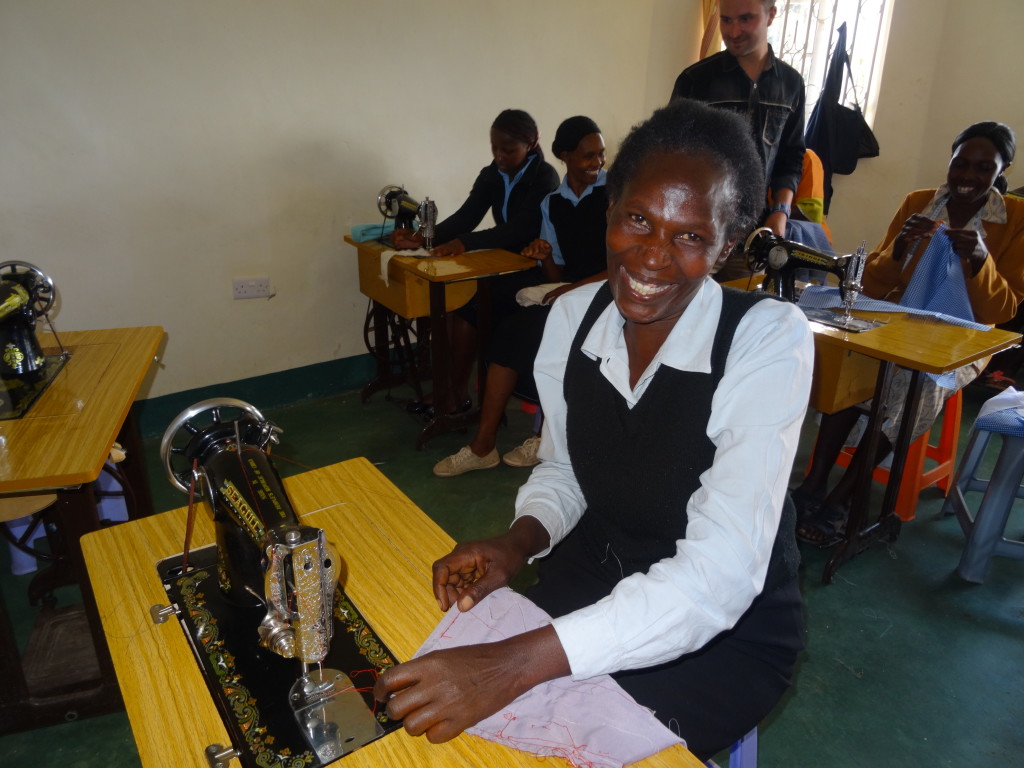 Q: What is next for your organisation?
Genna: Two months ago I officially became a Registered Nurse, so our next goal for Gennarosity Abroad is to open up a maternity and paediatric medical clinic. Over the years when I've been living in and out of Kenya, I have heard the most horrific, heartbreaking and outrageous stories of hospital quality and care, towards women and their newborns.
We are only in the first few months of research, but would love to find a group of specialised health professionals to help design and open a medical centre with effective care, treatment and professional standards, to improve the morality rate of both mothers and babies. The medical centre is going to be our goal in the mid-term.
At the moment the charity is still focused on helping Grandma Jenny's Training Centre, become a sustainable development. Our main fundraiser this year will see myself and my two older sisters, Gabby and Steffi, shave our heads in The Brave Radnan Shave, as a symbol of empowerment.
African women, who can barely afford the simple things we take for granted in life such as education, cannot afford to look after their hair, yet are still courageous, intelligent and powerful women. We are shaving our heads in honour of them, and to help empower women to become strong of heart and mind. All funds raised are going to go back into Grandma Jenny's Training Centre.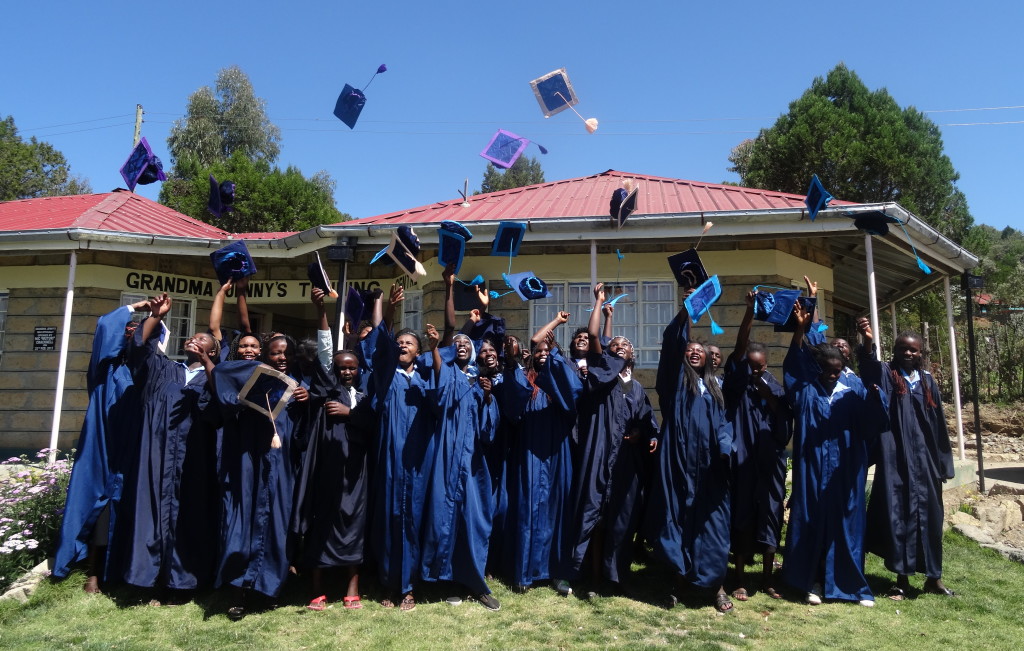 Q: What is something from your work that you are particularly proud of?
Genna: I'm particularly proud that I have been able to achieve both my projects by the age of 21, without any professional expertise. All I had was an HSC certificate behind me. I have never been academic and thinking about it, if I was given a business studies assessment on how to open and run either project, I can guarantee I would have maybe just passed.
I have qualities in life that can never be judged, graded or compared. I can't walk into a job and show them high distinction marks or necessarily prove I am capable of a position due to paper work. I can however, win people over with my personality and dedication to do and be, the best I possibly can.
Before Gennarosity Abroad was registered as a charity, when asking for advice or guidance from others in the field, I was told to go with an already existing organisation rather than starting my own, as it is very difficult and demanding to run. I refused to do so as my voice wouldn't be heard. As a 22 year old, people still don't take me seriously.
I wouldn't be on the ground, helping people who I know need it. I wouldn't know exactly where the money is going to either. I'm proud to say I have opened the eyes of my family, friends and community. Everyone around me is able to see the lives they have changed due to their support, and nothing in life could be as fulfilling as giving someone a better chance at life.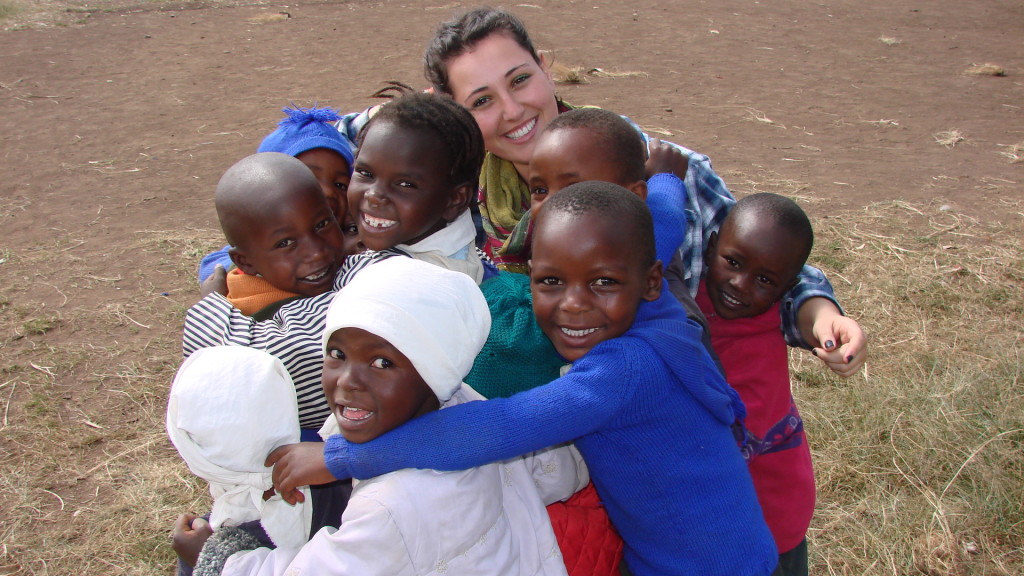 Q: What drives you?
Genna: I am driven by the fact that I believe in myself, and that I have the power to create life changing opportunities. Whenever I talk to different audiences, I explain we can never choose the family we have been born into. I could have been a child from any family anywhere in the world.
My entire life, I have been blessed and its something I acknowledge daily. This gives me strength and power to do for others as there is nothing more in life I need. I have everything I could possibly need to live a happy and healthy life, which others will never have.
Q: If you had your way, everyone in the world would spend 5 minutes a day…
Genna: If I had it my way, everyone in the world would spend 5 minutes a day doing something for someone else, without expecting anything in return.  I believe people are so self-absorbed and think about themselves all the time. I would love if everyone genuinely wanted to help someone else.
The simplest of things, such as asking your elderly neighbour if they need anything from the shops when you are going to pick a few things up, or offering your time to help friends or family with errands they need to run.
There is a great quote that said something along the lines of, "If you want to experience true happiness, do something for someone who will never be able to repay you." If everyone in the world spend would 5 minutes a day doing this, then can you imagine how the world could change?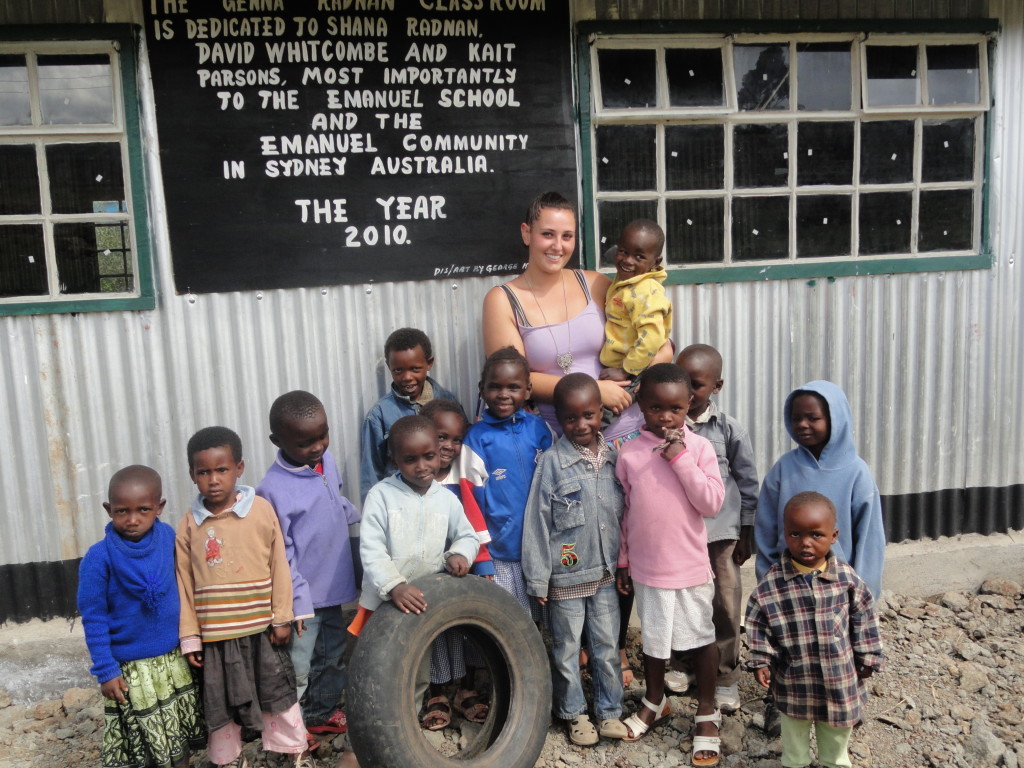 Connect with Genna:
Want more inspiration?
Latest posts by The CALI Award
(see all)