Our newest CALI Award winner is Greg Donovan. Greg tackled the brutal 250km 4 desert series and created the Born To Run Foundation.
The 4 desert series is rated by Time Magazine alongside Tour de France and Dakar Rally as "one of the top 10 most challenging endurance events on the planet". Greg then went on to create Big Red Run, an annual week long running event  based out of Birdsville in the Simpson Desert.
In 2008 Greg's son Stephen, who was 14 at the time, was diagnosed with both Type 1 diabetes and Coeliac disease at the same time, which was devastating to Stephen and his family.
Greg dedicated himself to doing something to raise funds to help find a cure for Type 1 diabetes, and with his past experience in running and fundraising, in 2012 he founded the Born to Run Foundation to achieve this goal.
Q: Tell us about the Born To Run Foundation.
Greg: The Born to Run Foundation was established with two main purposes in mind:
To raise funds to help with research to find a cure for Type 1 Diabetes
To help and inspire those people with diabetes to manage their condition through exercise and fitness. People with diabetes are at a high risk of serious health complications if they don't take care of themselves, such as respiratory and kidney disease to name just a couple.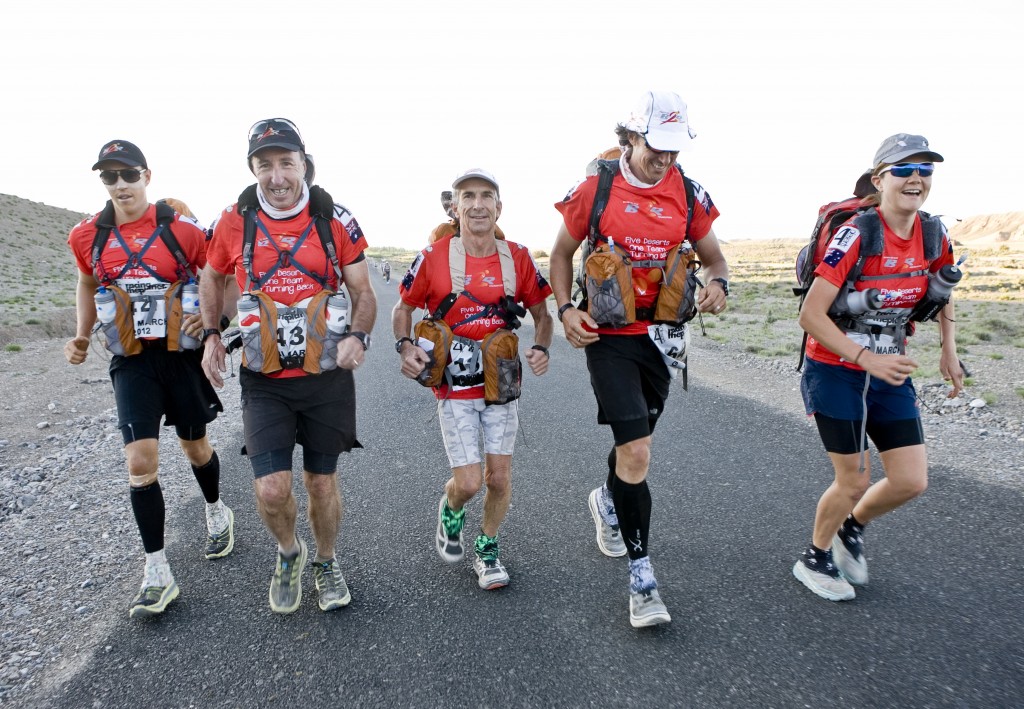 Putting together a 5 person running team, dubbed Team Born to Run, which included my oldest son Matthew and myself. We tackled the grueling 4 deserts running series, which involves running 250km across each of 4 of the most forbidding deserts in the world, with the series finishing in Antarctica.
Only 11 people have managed to achieve this feat, and the 5 person Born to Run Team is the first team to complete the 4 desert grand slam, and also contains both the youngest and oldest person to achieve this feat as well as the first father and son, the first couple and first type 1 diabetic!
By literally going to all ends of the earth to bring awareness and raise funds I hope I can inspire others to do more to help find a cure for Type 1 diabetes.
Realising the life changing effects of running 250km across deserts I decided to introduce this form of running sport to Australia by establishing the Big Red Run, an annual week long running event  based out of Birdsville in the Simpson Desert.
The Big Red Run gives Australians the ability to enjoy this unique experience and raise funds for Type 1 diabetes research, as well as drawing in people from around the world to enjoy the Australian outback. The fundraising event will be held each year from July 2013 coinciding with Diabetes awareness week.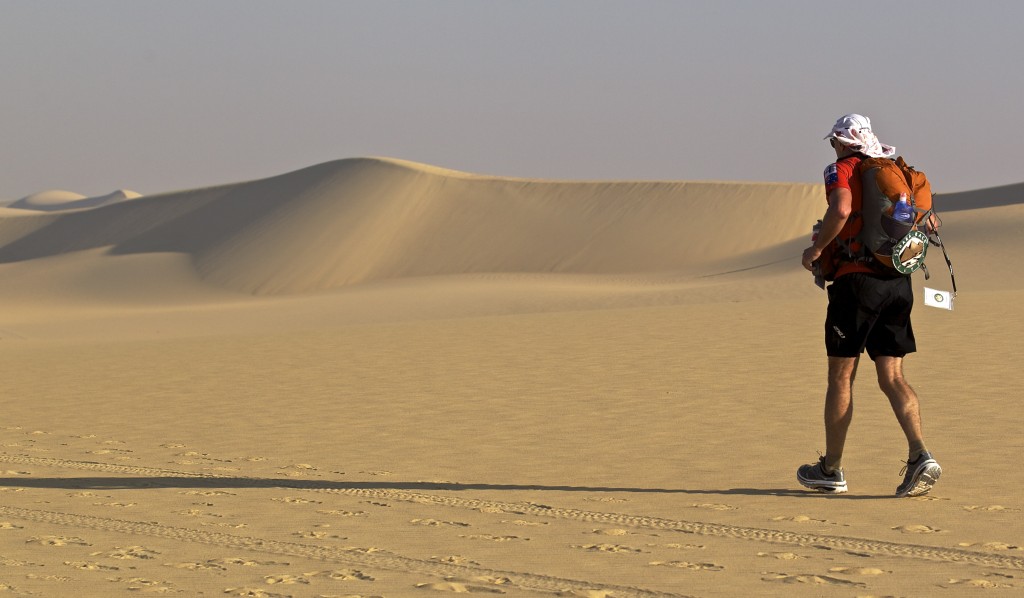 Q: What inspired you to take start such a huge project as Big Red Run?
Greg: Starting a project like the Big Red Run is a massive commitment. Nothing like this has ever been attempted in Australia before. But we were looking for something different and unique to become an annual fundraising vehicle for the Born to Run Foundation.
Having run in the 4 Deserts races in many countries around the world , I thought it was a shame that Australia doesn't have one of these events here. Well, now we do with the Big Red Run. And our Born to Run team can now go on to set further records by completing a record 5th Desert run as a team.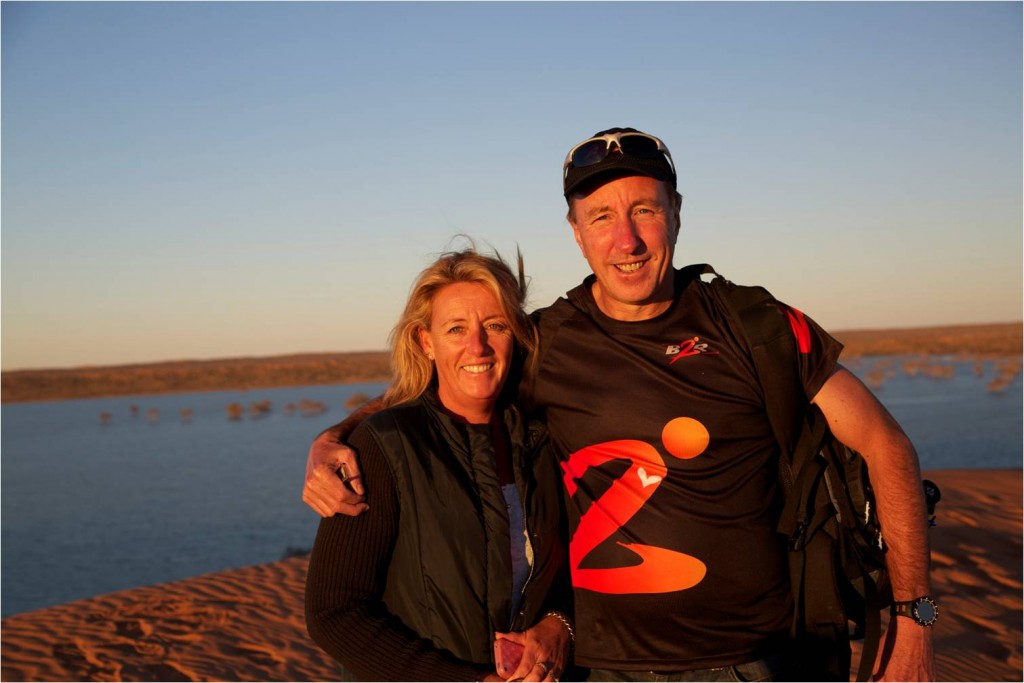 Q: What are you aiming to achieve?
Greg: What we want to achieve is a unique and successful event, that will draw people from around Australia and the world to our beautiful outback, and at the same time raise awareness and funds for Type 1 diabetes research. We have set a goal to raise $5m over time.
Q: In such a physically gruelling journey, what keeps you motivated?
Greg: Desert running is extremely gruelling, when you have to get yourself up day after day and run for long distances across the desert. What keeps you going are your team mates, and your desire to achieve things other people have not, and of course to fulfil the ultimate goal of raising money and awareness about type 1 diabetes.
Q: What is something you are particularly proud of?
Greg: Getting Big Red Run to a place where it can be a unique and spectacular event!
From getting John Williamson there to perform, securing Pat Farmer as the event ambassador, and establishing a  partnership with Tourism Queensland to promote the event, as well as all of the wonderful people that have come on board to make it a great event, makes me feel some form of success even before the event takes place.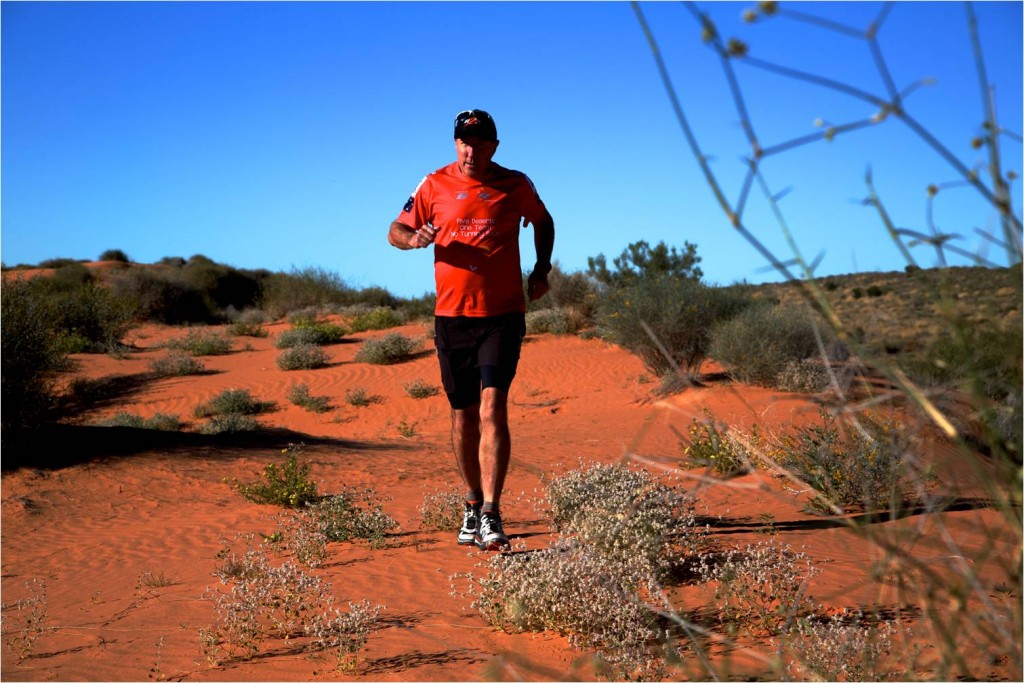 Q: Do you feel there is reward in your efforts?
Greg: There is plenty of reward in what I have done. To be able to look back and see what we have done, from creating new running records, raising substantial funds and bringing a new type of running sport to Australia with the Big Red Run, it does give a sense of pride… I will however need a good rest after Big Red Run as it has been a full on 18 months!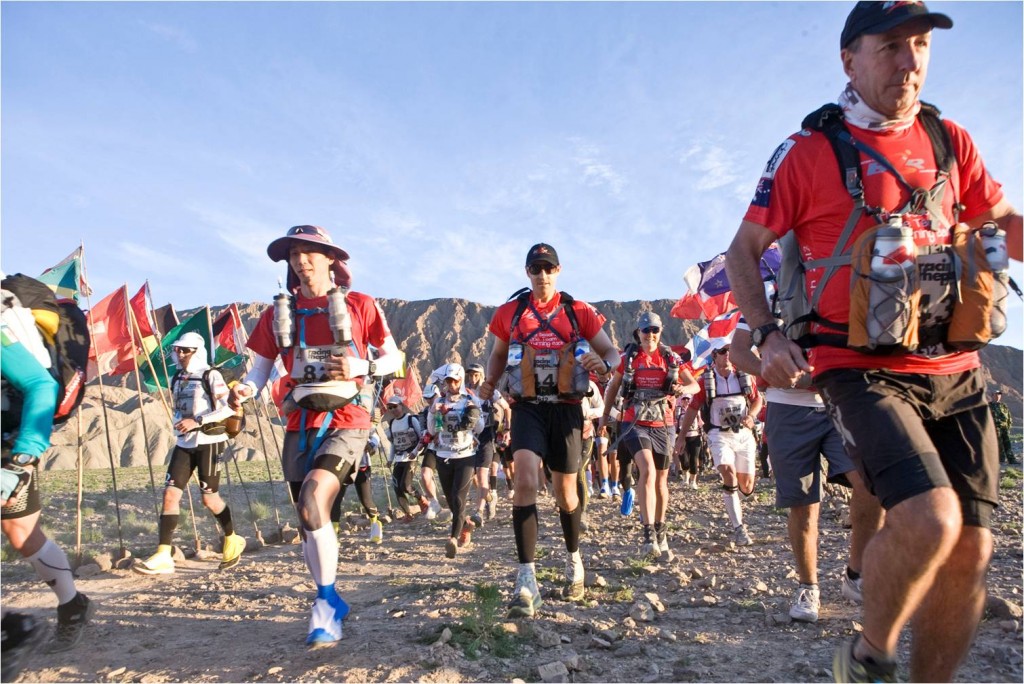 Q: If you had your way, everyone would spend 5 minutes a day…
Greg: Everyone should spend 5 minutes a day thinking and remembering  what their real passion is and taking positive steps to fulfilling their passion. Lots of little steps adds up to good progress over time.
Greg has always enjoyed endurance sports and has participated in many types including long distance kayaking, running and cycling, with many events completed for fundraising.
A highlight of his running career came in 2002 when he ran in the New York Marathon and raised over $150,000 for the education of children of his employer Aon, whose parents were killed in the World Trade Centre attacks of 2001.
Connect with Greg in Born to Run
Want more inspiration?
Latest posts by The CALI Award
(see all)