Our newest CALI Award winner is Khethelo Xulu, who is passionate about giving young South Africans from disadvantaged backgrounds, more opportunities through education initiatives.
Q: You've been listed as a top 200 Young South African. Please tell us your story!
Khethelo: I was nominated for a couple of things I am embarking upon, to do with social responsiveness.  The Mail & Guardian, a leading newspaper in South Africa, recognizes those young people who are showing selflessness and excelling in their endeavours.
In my case, I am involved in different education initiatives, particularly for the disadvantaged communities, similar to the one I myself was born and raised in.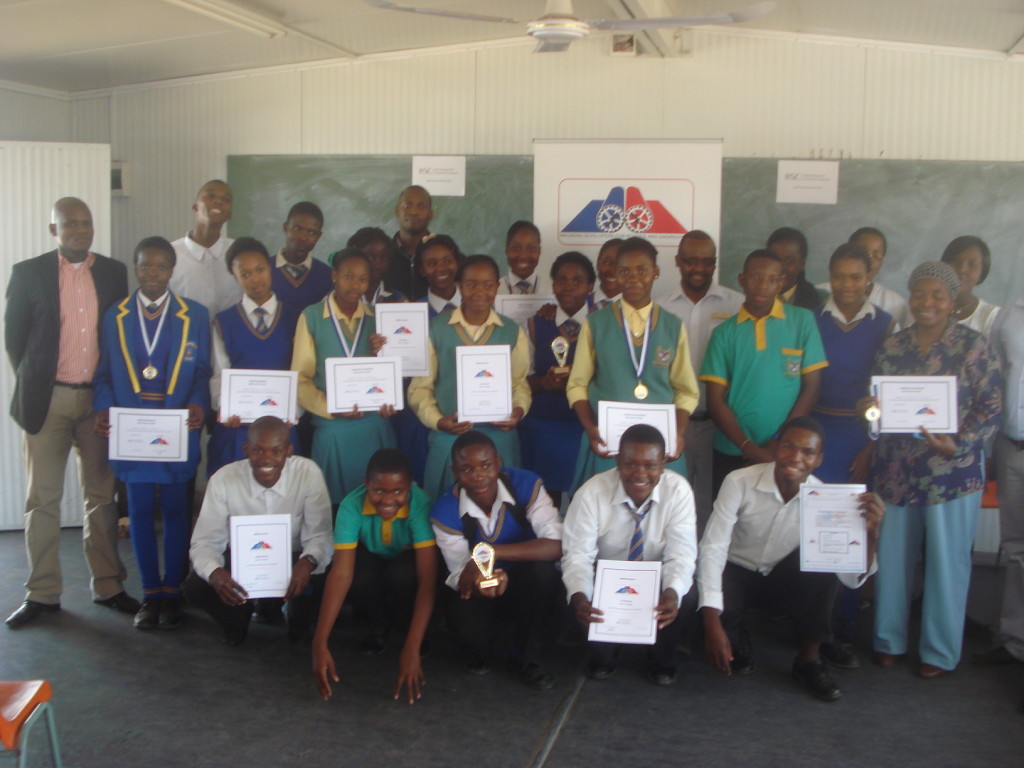 .
My tribal authority is called Obuka, and is composed of several different villages. I have been involved in high school tutoring there,  while I was studying at the University of Zululand from 2006-2008.
After a while I realized that to have more impact I would need a more formalized structure, so I recruited other young students from my area who also shared the same ideology of helping other people.
We then formed a community organization and named it Bumbanani for Community Development. Bumbanani is an IsiZulu word which means "come together".  With this organization we have been creating different programs for youth development which involve motivation, tutoring and mentorship for rural students in the Obuka reserve.
In 2008 I went to the "One Young World" summit, a leading global youth forum. I was selected to go with HRH Crown Prince and Princess of Norway to visit International schools in Zurich, and teach students about Dignity. Global Dignity was founded by Prince Haakon, along with his fellow World Economic Youth Leaders.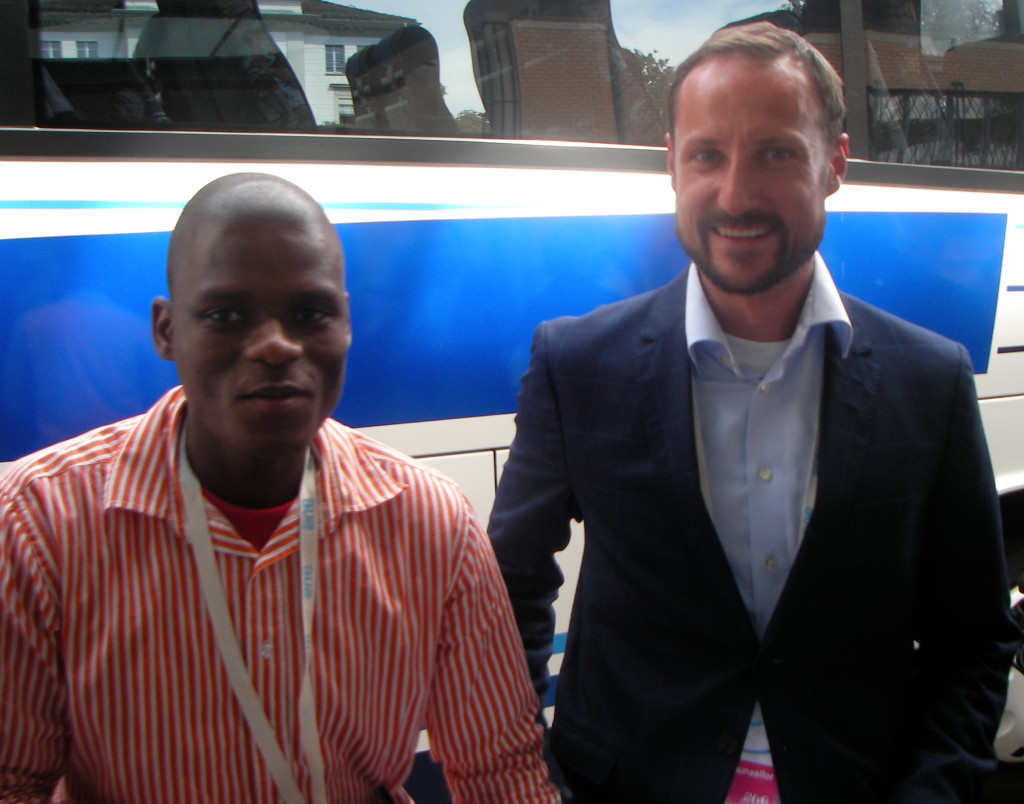 .
Many countries across the globe, host talks with schools and teach students about the importance of dignity and UBUNTU.
After the summit, I conducted a "Global Dignity" event in October 2011 with youth leaders and One Young World ambassadors, with the help of South African Chair for Global Dignity, Ms Phuti Mahanyele who is the CEO of Shanduka Group.  With this event we reached more than 1000 students directly, and approximately 5000 students indirectly.
In addition I collaborated with my colleagues from University of Cape Town and University of Zululand who come from similar backgrounds, to form an NPO (Magaeng Developers for Science and Engineering – MDSE) which responds to the science and maths problem of rural schools.
Most rural schools lack understanding of science and maths and this leads to difficulties learning these subjects for students – this is a drawback for those who want to enrol for science degrees and engineering qualifications after graduating.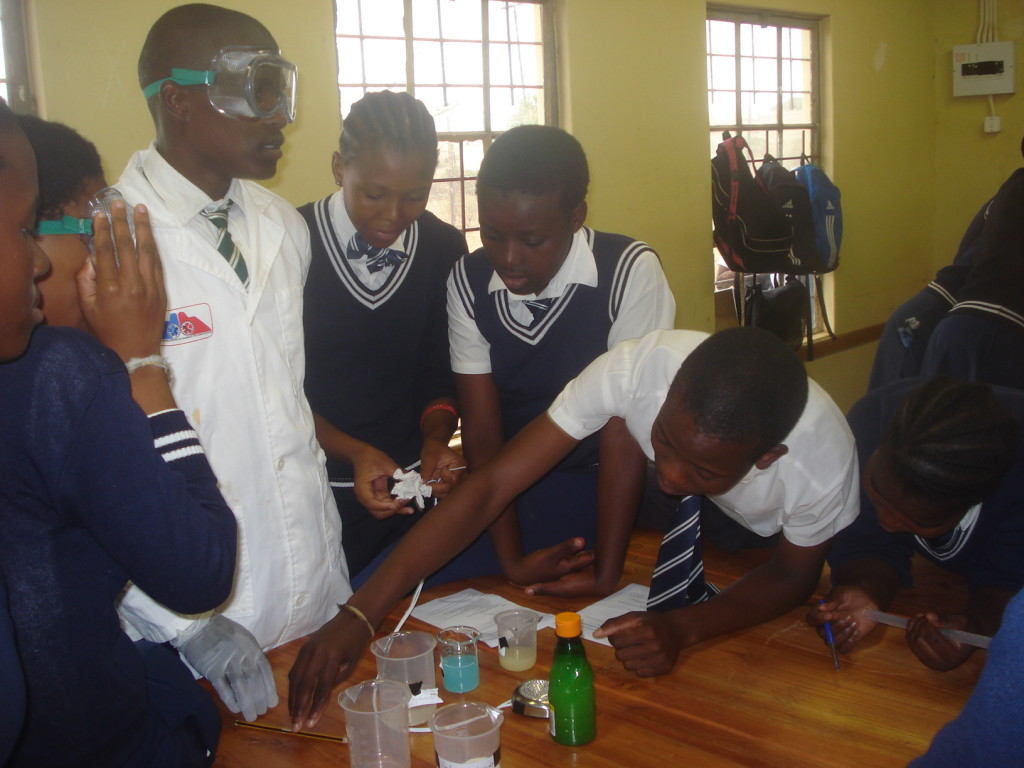 .
With this organization we spike the interest of science subjects in rural students. We conduct experiments which are in line with their curriculum and bring mini-science competitions and expo's to these rural schools.
In the pipeline, we want to host a vacation intensive tutoring program for these students, where we will be using science and engineering postgraduates to tutor, alongside good teachers who have demonstrated deep understanding of the subjects.  But it will all depend upon finding necessary resources and funding.
Q: Tell us a bit about Dikakapa-Everyday Heroes and what inspired you to set it up.
Khethelo: We have formed an initiative, together with UCT medical school postgraduate students, who share the same vision of developing young people from underprivileged backgrounds. We collected motivational stories from fellow Africans, who had made a considerable success of their lives despite challenges.
These stories have been compiled into a book which we will be using as a tool to motivate high school students, to use education as a way to enlighten them and eradicate poverty.  This book is endorsed by Emeritus Archbishop Desmond Tutu, who has written the preface. With these stories we intend to showcase that despite challenges, you can change your life for good.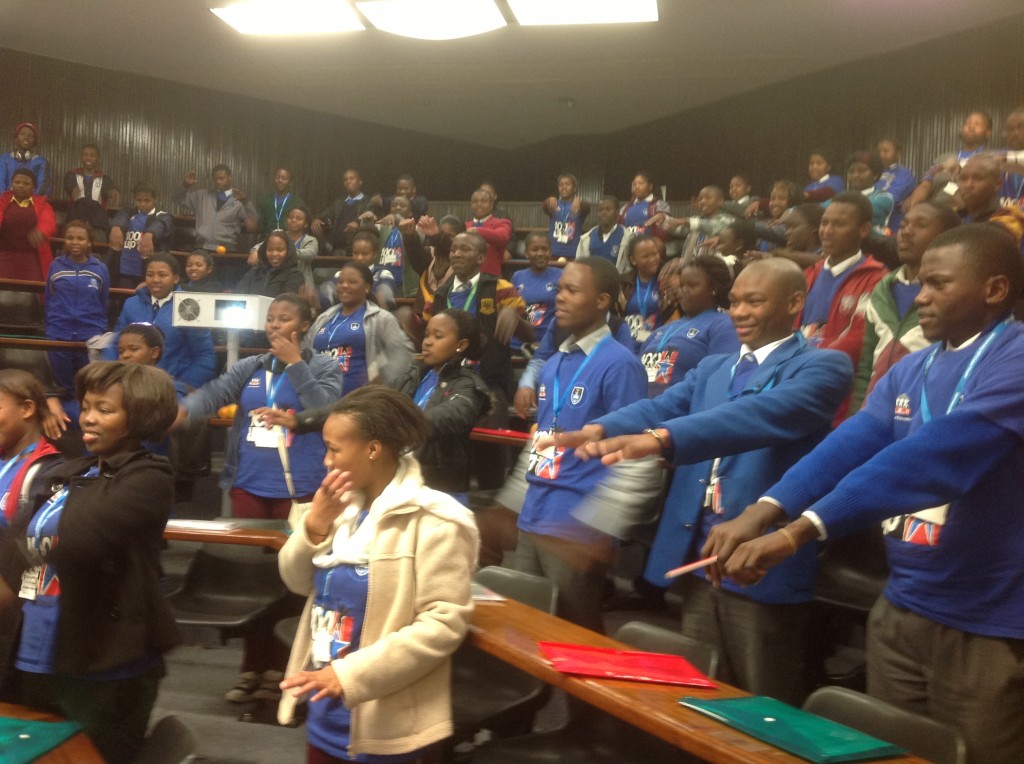 Q: What are you aiming to achieve?
Khethelo: We want to see young people of South Africa owning their destination and working hard towards their successes.  These will improve many lives of impoverished people, as their people will begin to change for the better and be able to stand up for themselves, instead of waiting for the government to do things for them.
Q: What is something from your work that you are particularly proud of?
Khethelo: It is humbling to see a young person who was without hope, had low self-esteem and feeling demotivated, changing and starting to work towards their future. Some have enrolled in tertiary institutions, others have already graduated and are in the early phase of their careers. It is an honour to see those fruits from your small seed of hope.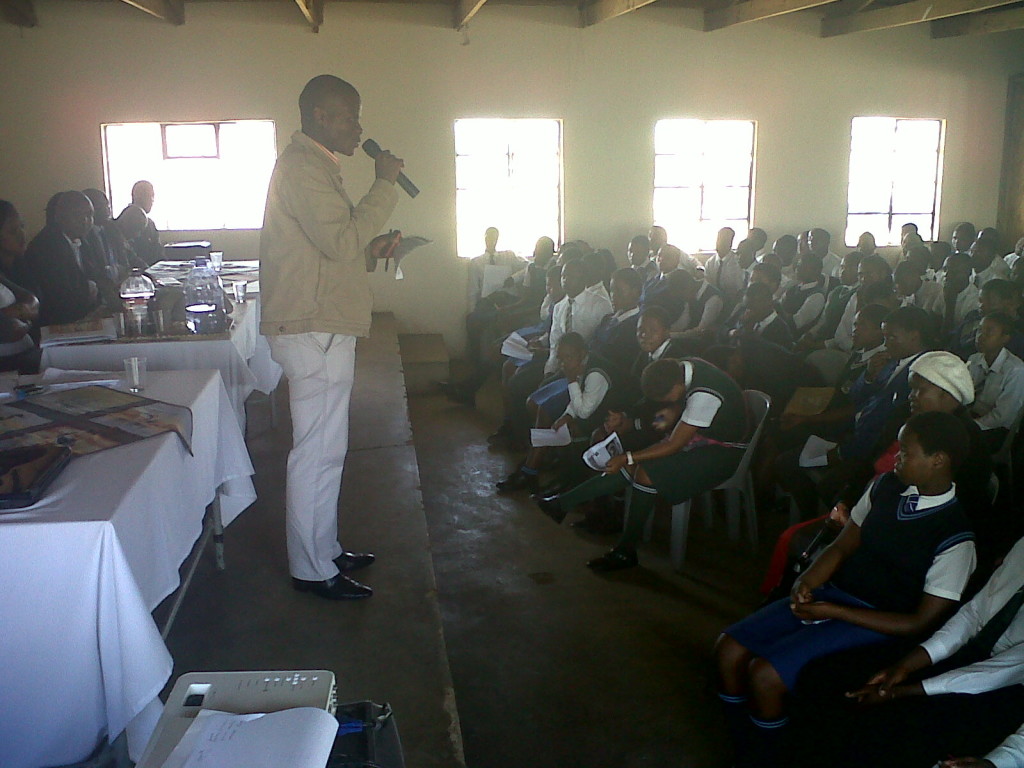 Q: What drives you?
Khethelo: The passion to help people and watch them become successful is my main drive. I was born and raised in a rural area with a lack of all the necessities for a person to succeed in life, but I had turned that to a positive attitude to achieve more.
Therefore when I see other people deprived of opportunities because of their background, this pains me and I am always willing to help wherever I can.
Q: Do you feel there is reward in your efforts?
Khethelo: Slowly the rewards are coming but there is still more to be done.  I want to see many successful young people from rural areas and townships, in academia or business.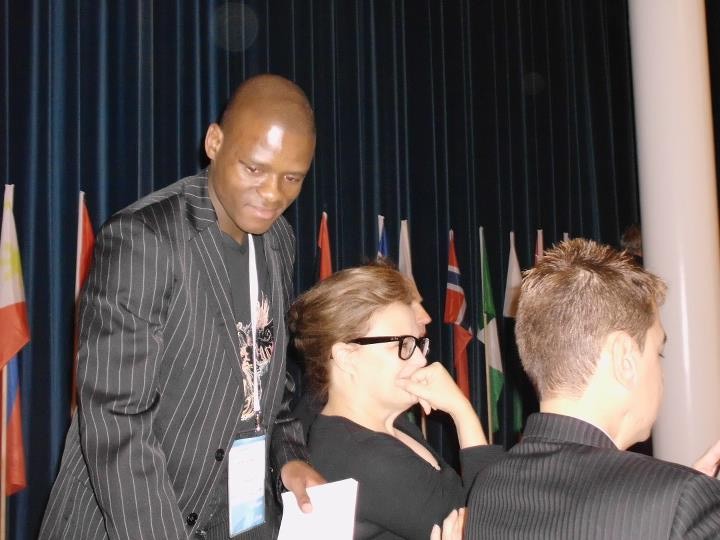 Q: If you had your way, everyone in the world would spend 5 minutes a day…
Khethelo: If I had my way, every person in the world would make some time to create opportunities for those who are less privileged, showing the sense of UBUNTU. This can lead us to have a harmonious world, no wars, neither hunger nor discrimination based on religion and tribes.  We all deserve a successful life, in different endeavours.
Holding a BSc Biochemistry and a BSc Hons Medical Biochemistry, Khethelo is now finishing his Master's degree. Khethelo is an alumni of Emerging Students' leaders of University Cape Town, Top 100 Brightest Young Minds of South Africa and a One Young World ambassador.
He has was listed as a Top 200 Young South African by leading newspaper Mail & Guardian in 2012, and was a finalist for Johnnie Walker Sunday Times Greatest Nation's Awards this year.
Connect with Khethelo:
Want more inspiration?
Latest posts by The CALI Award
(see all)