Our newest CALI Award winner is Peter Baines. After witnessing the devastating effects of the 2004 Boxing Day Tsunami, Peter formed Hands Across the Water. Today Hands is one of Australia's fastest growing charities, having raised several million dollars without spending one cent of donor's money on administrative costs since its inception.
With this they have built two orphanages, purchased a rubber plantation to ensure a sustainable and regular income, constructed a medical and community centre in the Khao Lak region of Thailand and is currently working towards the construction of a HIV Paediatrics Hospital in the North East of Thailand.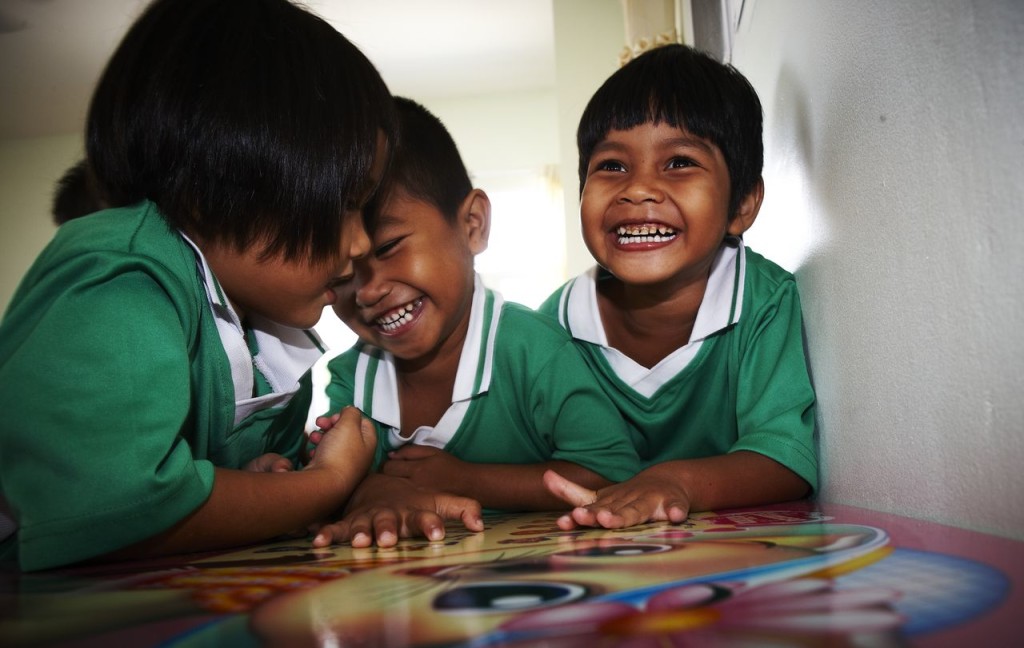 Q: Tell us about Hands Across the Water.
Peter: Hands is a charity that supports children and communities in Thailand. We are currently supporting over 500 children across seven different projects, and right now we have seven new facilities under construction to meet the needs. There are a number of key principles that Hands operates on:
a)  We don't spend a lot of time focusing on fund raising or securing money, and we certainly don't run campaigns just to raise money.  Our focus is on creating "experiences" for all of those who come into contact with Hands.  The experiences come in many different forms, but we know if we get this right – then the money will flow.
b)  We do not spend one cent donors money on fundraising or administration. We never have and I hope we never will.  To support this principle, all the directors meet their own travel expenses and complete their many hours of work on a voluntary basis.  We also established a commercial arm of Hands that raises money through commercial activities, which gives us working capital.
c)  Just because we have the ability to raise money, it doesn't mean we have the wisdom to know what is best for Thai children.  We support the efforts of those who know best – the Thai people.  Our role is to ensure the children and the communities have the resources they need to pursue their dreams.
d)  We like to think that we are pretty good at aligning donors/supporters with projects on the ground so that they can see the very real and meaningful difference that their support makes to the kids.  Because of our size we are able to move quickly and bring about change when it is needed, without the heavy weight of a bureaucracy.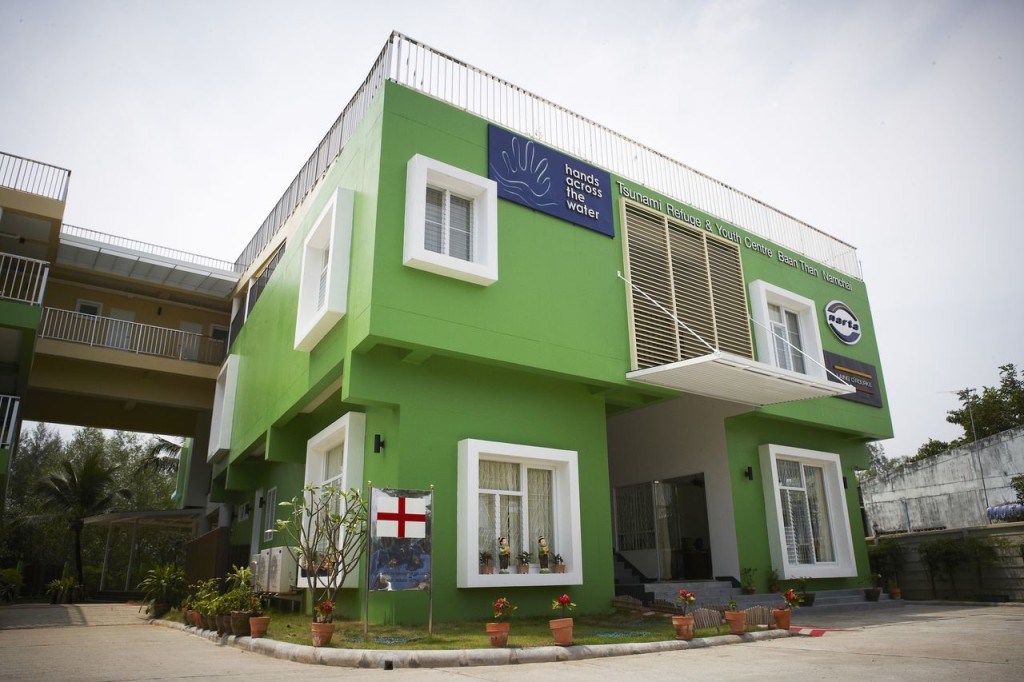 Q: What inspired you to set up Hands Across the Water?
Peter: I was working in Thailand as a leader of the Australian and International teams, following the Boxing Day tsunami.  I met a group of 32 children living in a tent, who had all lost their parents and their homes.  There seemed to be little hope for them, and there didn't seem to be too many people working to change their circumstances.
I set up Hands with the goal of building them a home.  But after I opened the home, I realised this alone was not going to meet their ongoing needs, and from there on this became a commitment that would grow into what Hands is today.
One of the things that has driven me to continue, is the change that we can make to the lives of the children.  We know there are children alive today, who otherwise would not be, if not for the work of Hands and it's many thousands of supporters.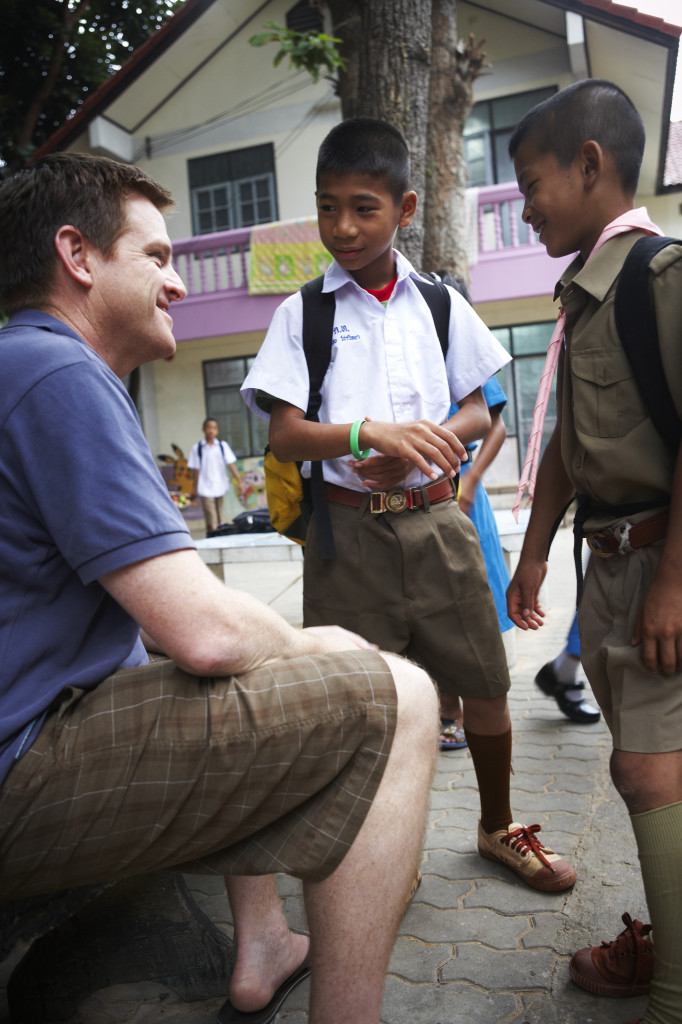 Q: You have several projects on the go – what is your ultimate goal?
Peter: To provide a high level of care and support for the children and the communities that we engage with.  I don't want the support to end when the children finish school, and that is why through the scholarship programs we have in place, we support the kids onto university or further training.  Once they are a member of our family, they are members for life.
I have no dream to be a certain size, or to be in a number of countries, or be turning over a certain dollar figure.  The growth of Hands has been very organic and I suspect it will continue.
My goal would be to continue to provide the high level of care and support that we currently do, no matter how big we might become, or how many countries we might eventually operate in.  I would also like to continue to work at how we can engage and enrich the experience for our volunteers and supporters on a deeper level.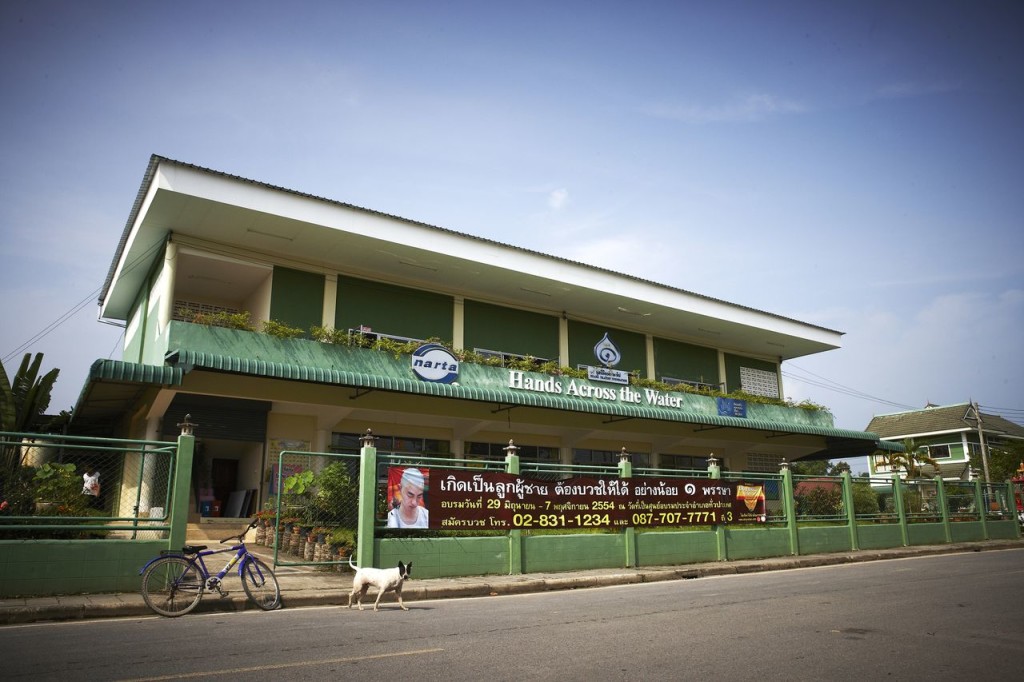 Q: Why is your work so important?
Peter: It enriches lives.  Mine, the kids and communities that we support, and our volunteers and donors. Each day, something that the family of Hands does, improves the life of someone else, and that has to be a good thing.
Q: What is something that you are particularly proud of?
Peter: Game was a 12 year boy who lost his parents and came to us following the tsunami, as his Aunt wasn't able to care for him.  She went to his school when he was 12 and advised them that he would no longer attend, as he had to work to bring income into the family, to support himself.
The school saw the potential in Game and the waste that this would be.  They asked could he live with us at our orphanage.  Of course he was welcomed into our home. He remained at school and studied hard to repay the gift, that in his eyes he had been given.
He graduated from his final year of school with excellent marks and was accepted into University.  He is now excelling in his business and law degree, and was recently offered a job within the Justice Department of the Thai Government in recognition of his excellent studies.
If you speak to Game, his ultimate dream is to return to the orphanage and one day work there (we believe he will run the place) to support the Thai children, and give them the same chance he was offered.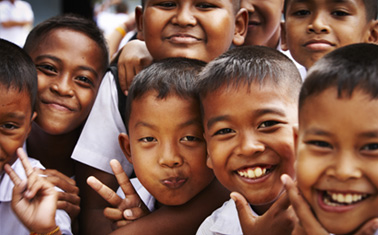 .
My second story is related to the change we can bring about on a large level.  In 2010, I flew to an HIV orphanage outside of Ubon Ratchatani, called Home Hug, in the north east of Thailand.  It was a very poor facility and the children were sick, thin. On average children were dying on a monthly basis, due to lack of food and medicine.
I would describe the orphanage as "sad" when I first visited.  Their kitchen consisted of three gas burners to feed over 100 children.  At night the kids slept on broken beds which had been discarded by the local hospital, and there was no regular supply of water.  I enlisted the support of a group of Hands supporters and set up a Task Force, whose responsibility it was to transform the place.
They installed new beds, a commercial kitchen, a 250,000 litre water storage – and most importantly the children stopped dying.  Because of the support we have given them, they no longer have to choose between food or medicine – they can have both.  In the three years since we took the project on, not one child has died.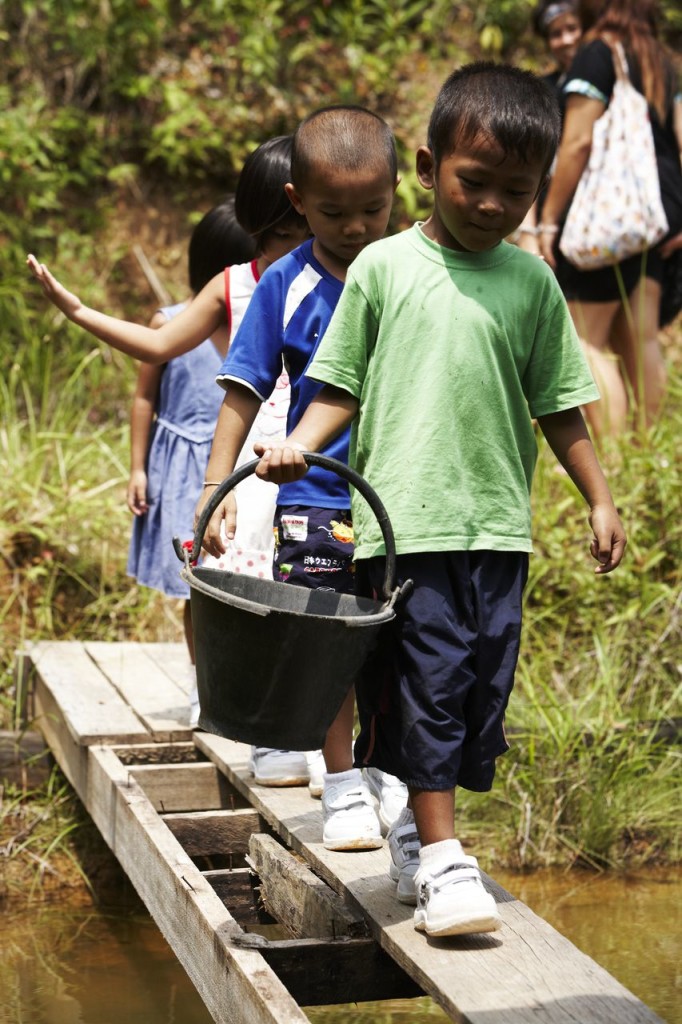 Q: What drives you?
Peter: The innocence of the children.  Is it fair they were born to parents who had HIV and discarded them?  Is is fair that these children in the Hill Tribes be trafficked into the sex industry at the age of 9 or 10? Of course none of this is fair, but we can do something about it.  We can't help everyone, but we can all help someone.
Q: Do you feel there is reward in your efforts?
Peter: I have a saying that no one works harder for Hands Across the Water here in Australia, than I do, but no one gets the rewards at the level that I do either.  Fundamentally, as human beings, if our needs weren't being met in some way, we wouldn't continue.
Q: If you had your way, everyone in the world would spend 5 minutes a day…
Peter: Never missing an opportunity to give their kids a hug, no matter how old they are and never missing an opportunity to tell someone very dear to them that they love them.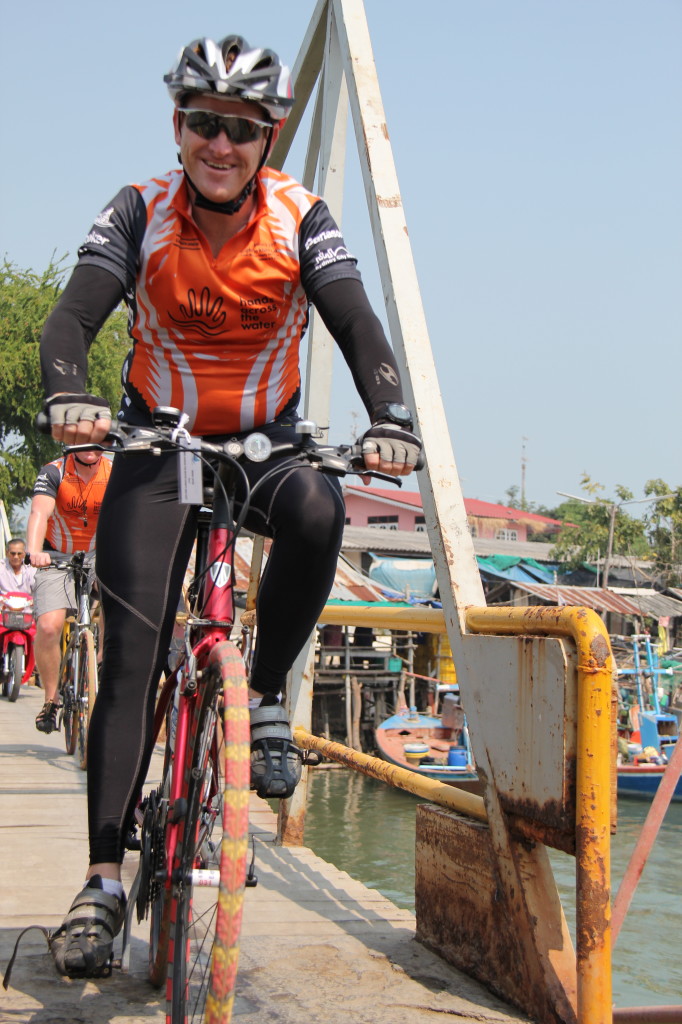 .
Peter spent 22 years with the NSW Police leading teams in response to acts of terrorism and natural disasters. Peter was part of the leadership team that responded to Bali after the bombings in 2002 and was called upon in 2005 to lead national and international teams in response to the Tsunami in South East Asia. 
In late 2005, Hands Across the Water was formed to raise funds for, and awareness of, the children of Thailand who were left orphaned. Hands also part of a joint venture with Victoria University and the Starwood Hotel Group, which provides education to students and staff from the Tsunami affected area of Khao Lak.
Today Peter spends his time helping businesses build effective Sustainable Leadership programs. His platforms create goodwill, staff engagement and sustainable change. He also continues to lead the Hands Across the Water team in supporting their orphanages and the beautiful children of Thailand.
Connect with Peter:
Want more inspiration?
Latest posts by The CALI Award
(see all)