The latest of our Photo Blogs takes us to the second part of a trip we did on Lake Titicaca in Peru. Having spent a night on Amantani Island, we set out early the nest morning to Taquile, which was three leisurely hours in the direction of the mainland. Below you can see the Island in the distance. Home to a small group of in dustrious indiginous people, you feel the immense power of the lake as you approach.
Having disembarked our boat, we walked up a steep cliff face to this gorgeous look out point below. The views stretch far and wide and the sense of calm is palpable. Old rugged hills, stiff cliff faces and rickety stone walls give this island a sense of timeless antiquity.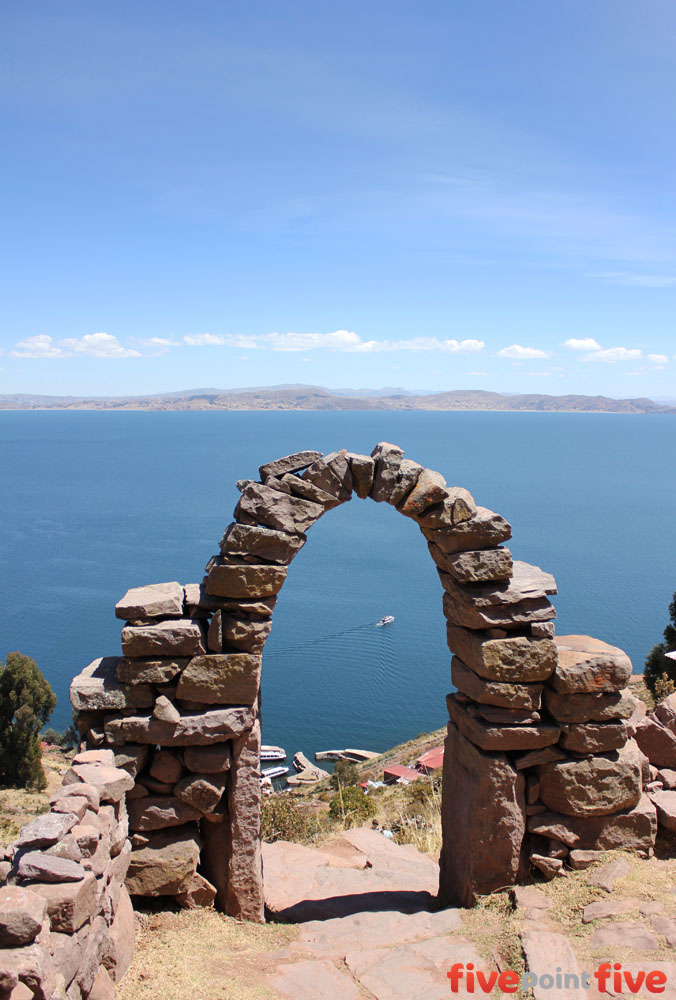 After spending an hour walking around the island, our guide brought us to have lucnh in the man below's restaurant. Not only does he cook a mean omellette, he also makes his own shampoo from a local plant. They grind the seeds and then  basically pulp it up on a flat stone. He then took a sample of drity sheep wool and washed it clean before our very eyes! True organic shampers. He also claimed that it helped with baldness. No men on the island are bald. I might have to come back for some in a few years!
We cherish ingenuity and wastelessness. Below you can see a fine example of real recycling. The soles of old rubbery shoes are now plying their trade as the hinges for this lovely old woodn gate. What a great way to keep the circle of life in order.
You have got to admire the incredibly vibrant colours the locals wear. Here is a washing line filled with luminous yellows, pinks, greens and reds. The locals have different colours for single girls, married women and likewise for the men. At least you don't have to spend weeks trying to get someones phone number to find out if she is single – just look at the colour of her petticoat!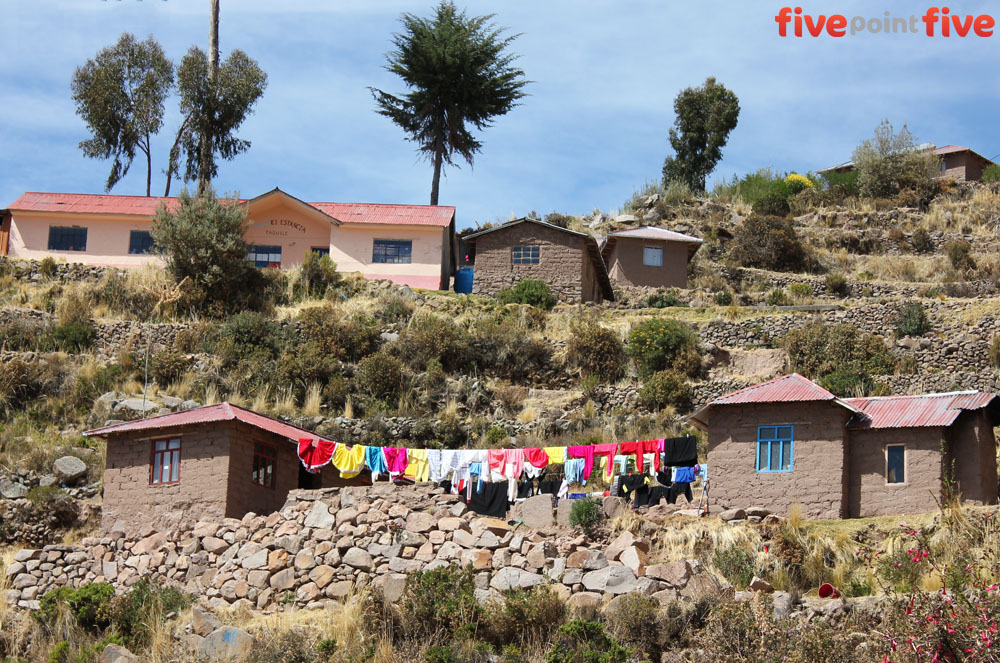 The serenity of Taquile is something you must experience in person. but you can see below the kind of juxtaposition of nature and design which lends to the calming of the eyes.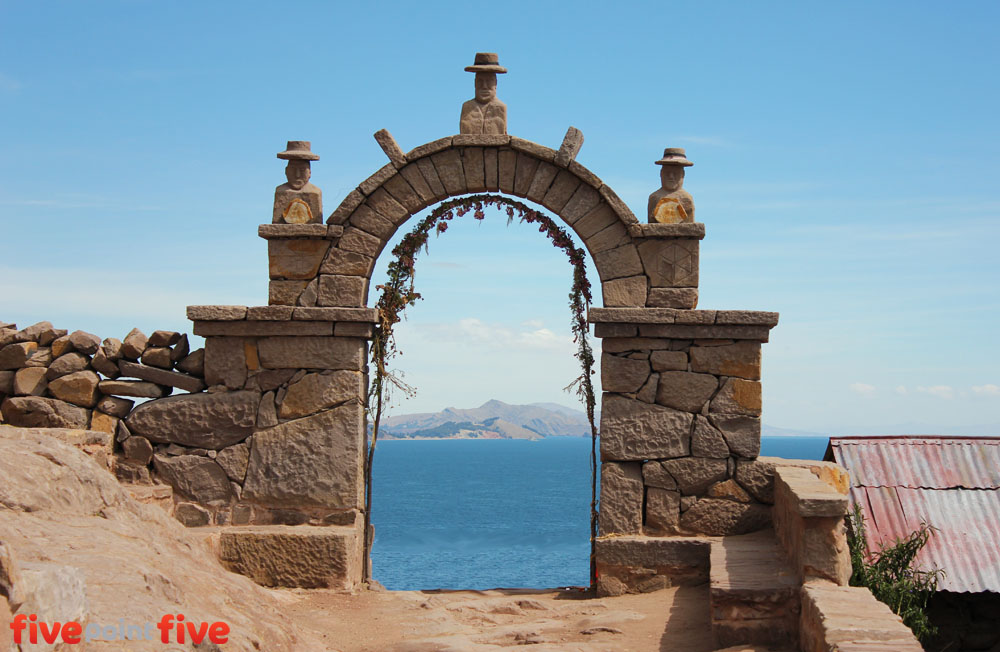 Having walked for an hour or so around this Island we thought we had seen it all – lovely locals (who don't like having their photo's taken), old arcane buildings, rustic farmhouses and impressive panorama's. As we left the little town and headed back to the port, I was a little shocked and surprised to see an all weather football pitch rising up against the blue sky. Not only all weather, but complete with floodlights too. I think I want to live here!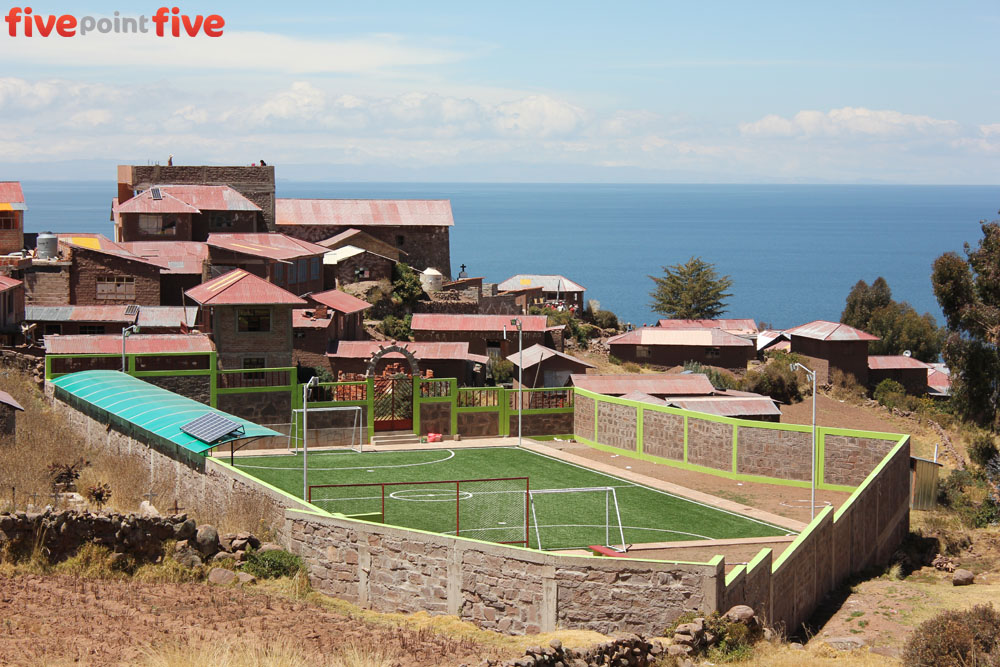 More photo blogs from Latin America
Latest posts by Serena Star Leonard
(see all)