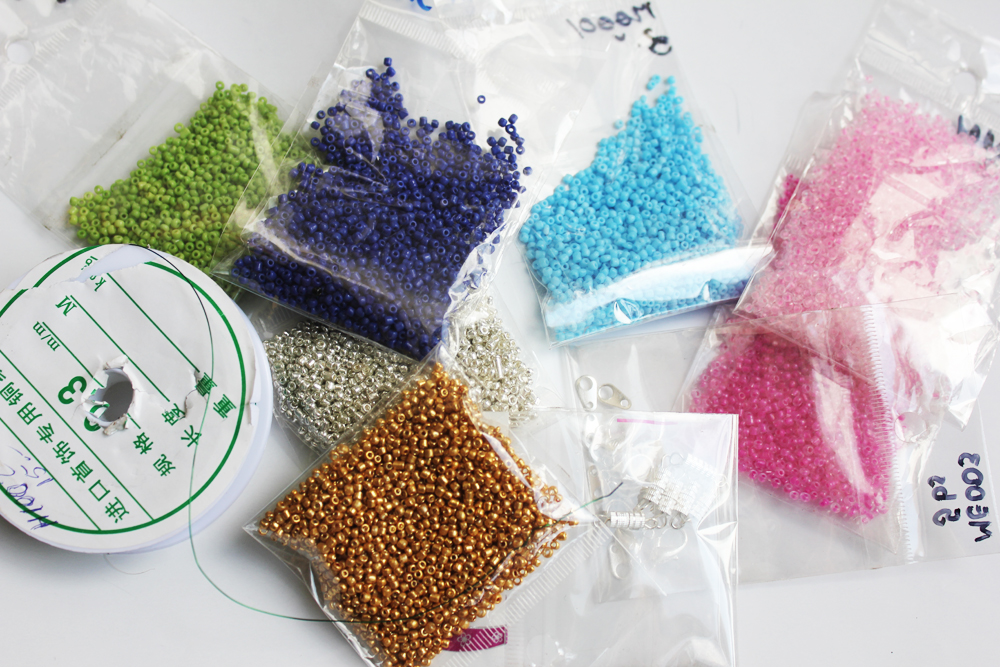 After my obsession with beading in Copacabana I was determined to buy some more beads in La Paz. I was in luck because the first day we went for a wander around our gorgeous little neighborhood and we found a little bead shop!
The next day I popped in and bought all those goodies you see there.
Although they mostly had nice big holes compared to the other ones I bought, there was still a huge variance in size for each colour.
Anyway I finished number 3 in Copacabana…

Which my sister promptly claimed when I got to NZ. I also finished number 4 which is a bright sparkly number:

Now that I have made four beaded bracelets without a loom I am seeing that the hardest bits are:
Getting the first row (or two) started
keeping the bracelet even from beginning to end
tying off the nylon without it being a big chunky hard knot.
I bought some fixings so that the bracelets can be easily removed and it makes them look a little more fancy. But mainly because a knotted end is pretty permanent.
Next step is to get a little more creative with the designs and to make some wider pieces.
I would love to know what travel crafts you take on the road – please share!
More travel craft posts!
Latest posts by Serena Star Leonard
(see all)