Cuba gets it's own spot as eating there is an adventure in itself!
The Cuban food in restaurants is pretty bad unless you are a big fan of pizza, spaghetti and ham and cheese sandwiches.
These things are the main fare, as well as biscuits which is one of the only things you can buy in the supermarkets.
There are a few more options in Baracoa where they have their own style and cook a lot of seafood. But that is not very comforting for us vegetarians.
They really don't seem to have many vegetarians pass through so you will be asked a lot of questions. The best (and sometimes only) option if you don't eat meat is to eat at your Casa Particular twice a day.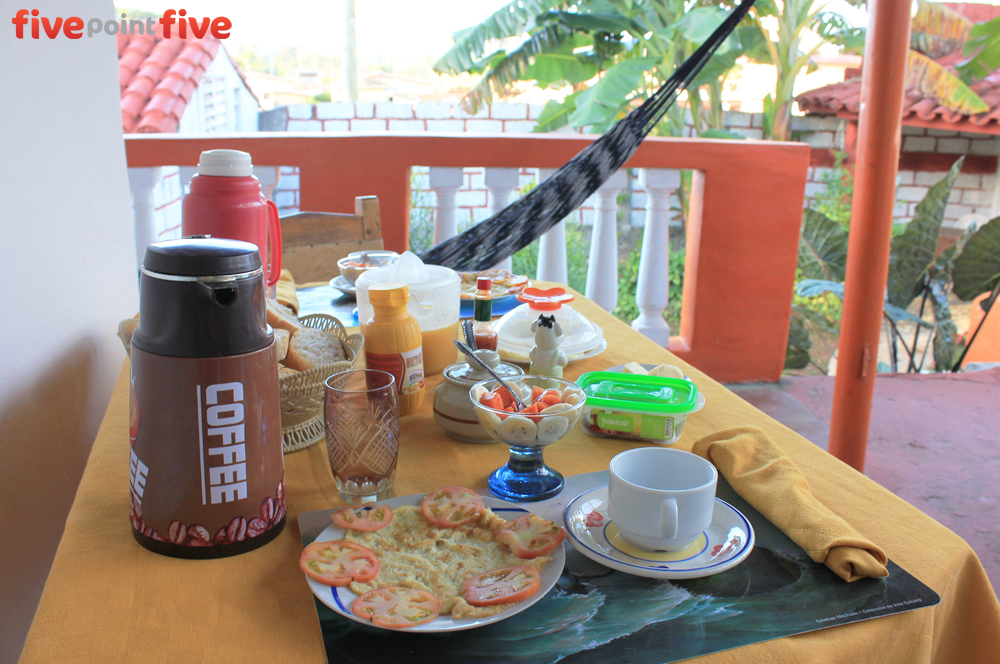 .
The meals in Casa Particulars are simply enormous, cheap and usually pretty tasty. They usually charge $3 for breakfast and $4- 7 for dinner per person, and they always cook too much, so you get great value for money.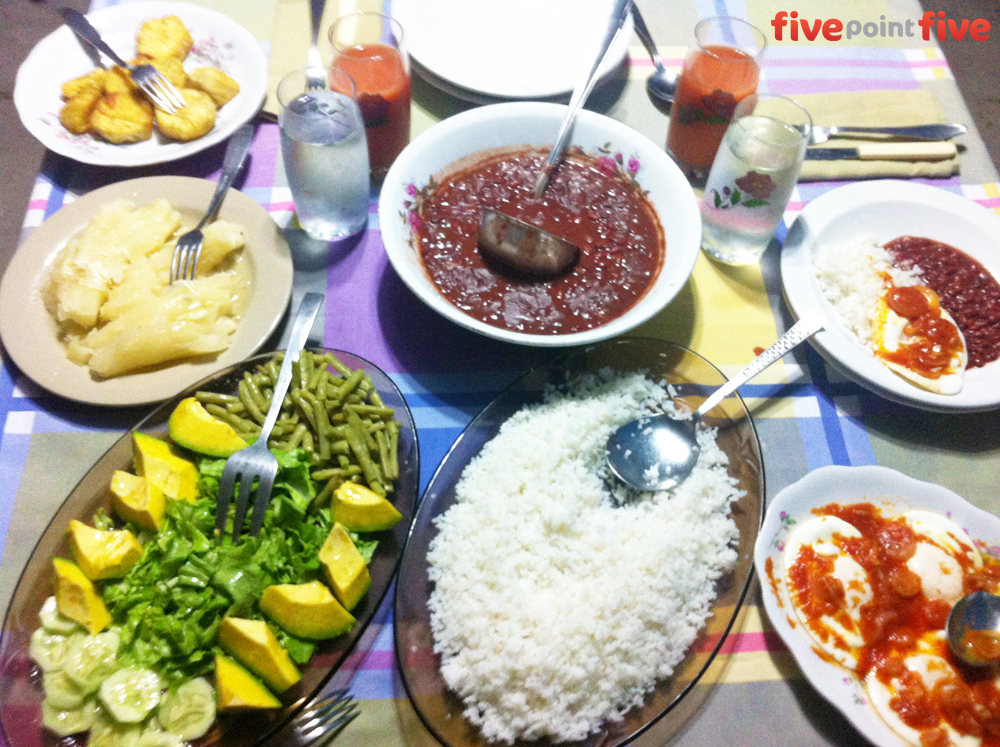 .
You need to be organised and let them know the day before if you plan to have breakfast and that morning if you plan to eat there at night so they can get what they need. In the Casa Particulars you will be well looked after and eat like vegetarian royalty. Likewise ask for sandwiches etc. for long bus rides as there will seldom be meals, let alone vegetarian meals available on route.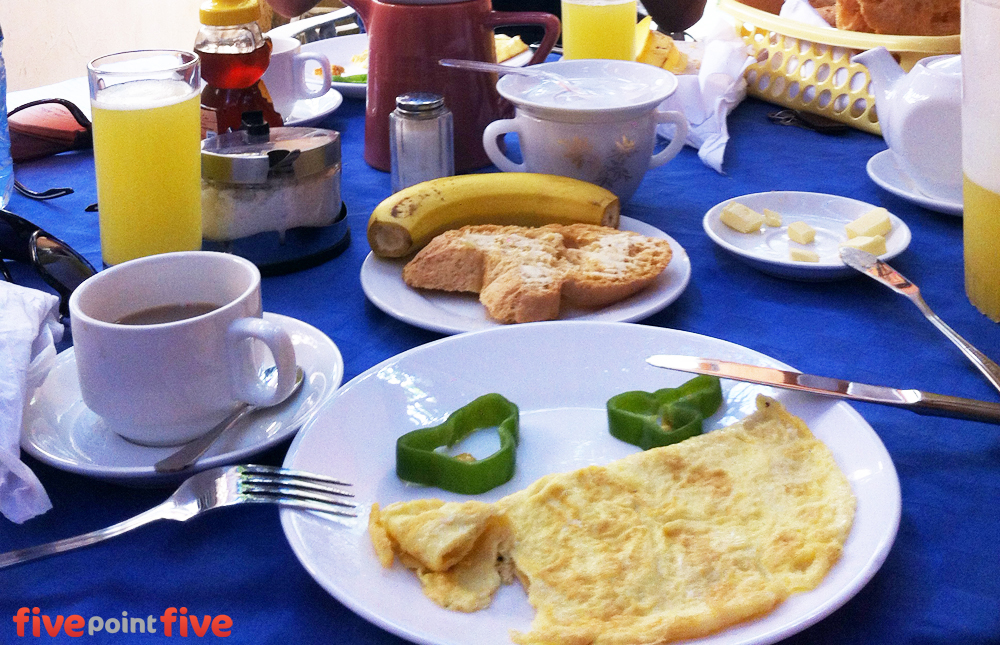 .
For travelling on buses and in between casa's we suggest bringing some dense snacks to Cuba for emergency meals. There will be times on buses when you really appreciate your muesli bars, nuts and dried fruit. If you will travel around the country for a few weeks – bring as many filling snacks as possible, otherwise you will be eating loads of biscuits!
We tried a couple of vegetarian set menus in Trinidad and they lack in variety and taste. Once fancy looking place served us a salad for an entree and then the same vegies in a salad and then the same vegies for the main. We had to laugh!
I imagine it would be pretty hard to be a vegan in Cuba and get enough variety of food – we ended up eating a lot of eggs!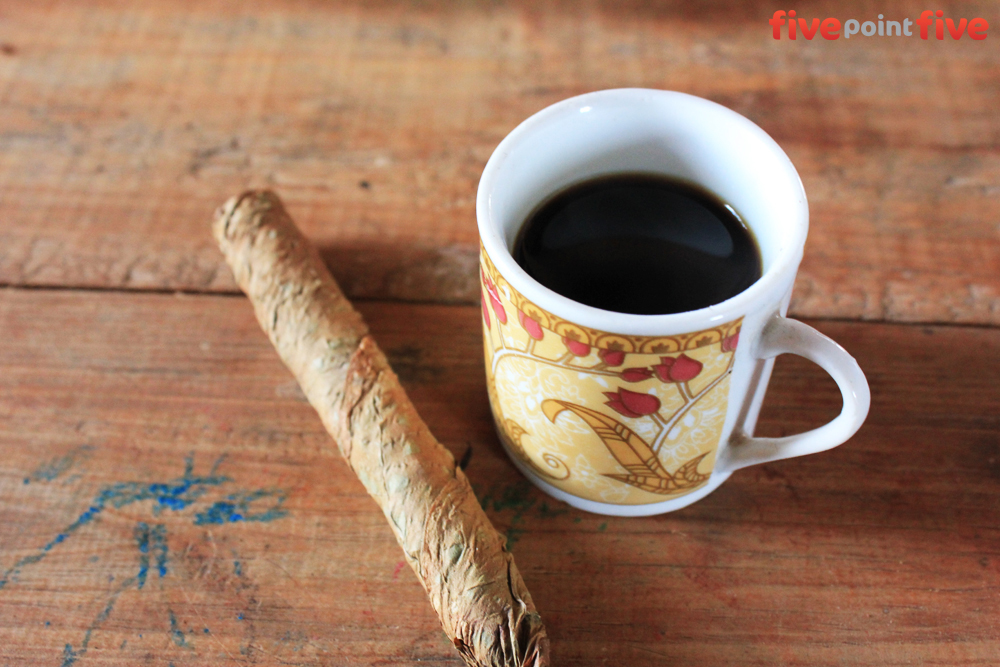 Of course if all else fails you can always drink the fabulous rum, coffee and smoke cheap cigars… it may not fill your belly, but you will have a good time!
Want more vegetarian travel posts?
Latest posts by Serena Star Leonard
(see all)