I think all this travelling might be turning me into a hippy, I only realised when I arrived in Copacapana – Bolivia and there are hippies everywhere!
I don't have anything against hippies, I just never considered myself one of them – the other day I realised that from the outside there is a lot of evidence that I may be halfway to hippy.
Since I have been travelling…
I became a proper vegetarian
I have danced with pescatarianism, free range and much more but last year in Nicaragua after reading Eating Animals we became proper veg.
I bought a pair of hippy pants
They are blue and black and stripy and have an elasticated waist band. I was cold when I bought them – I don't wear them out (much) but I can't bear to give them away just yet!
I started making beaded jewellery
Like friendship bracelets. For kids we meet along the way.
John cuts my hair
Well he has a few times when I have been too scared to go to the local hairdressers because I have been butchered so many times now.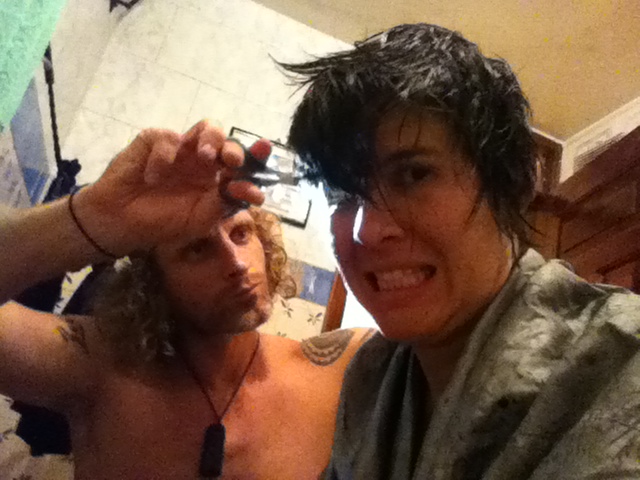 I am anti-establishment
But, well… who isn't these days?
I don't wear makeup
Well I have makeup and if I went somewhere nice I would wear it, but I am enjoying clean skin 99% of the time!
I love trees and occasionally hug them
Does this make me part hippy?
Want more Travel Radness?
Latest posts by Serena Star Leonard
(see all)