Our latest CALI Award winner is Gary Hewett. Gary first visited Cambodia in 1995 to volunteer his dentistry skills along the Mekong River. After witnessing what he describes as "utter injustice" and "despair", he quit his full-time dentistry career and founded the world-class humanitarian organisation, Awareness Cambodia.
Q: Tell us about the work of Awareness Cambodia.
Gary: Awareness Cambodia (ACI) is an Australian-based humanitarian organisation, helping to rebuild a nation still traumatised by the genocide of the 1970s. We work with local communities and relevant government organisations to deliver a range of child development, education and medical services in Kompong Speu – one of Cambodia's poorest provinces.
Through unique and holistic health, education and child development programs, ACI provides long-term support designed to break the cycle of poverty. Its programs include educating orphans – who are at risk of abuse and trafficking – through to university, as well as providing medical and education services to the poorest province in Cambodia.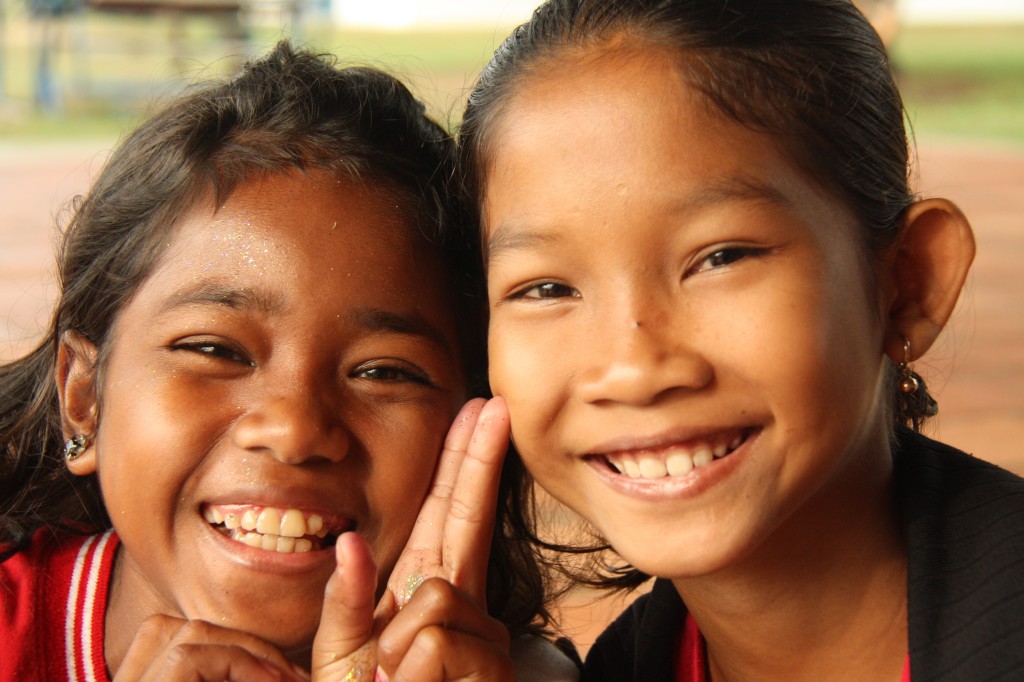 .
Awareness Cambodia does not simply raise funds, but initiates sustainable projects in partnership with indigenous communities and government organisations.  We focus on effective training for local staff, a non-adoption policy and due effort to ensure Cambodian culture is preserved. An important ACI policy is ensuring siblings are kept together and maintain relationships with living family members.
These initiatives are among the first of its kind in Cambodia, creating hope and encouraging generations of orphaned Cambodian children to grow into well-adjusted and self-sufficient leaders.
While Awareness Cambodia is made up of a number of international volunteers, the organisation employs Cambodians in its childcare, medical and education services. This not only gives locals an income but also helps to provide a connection to the community.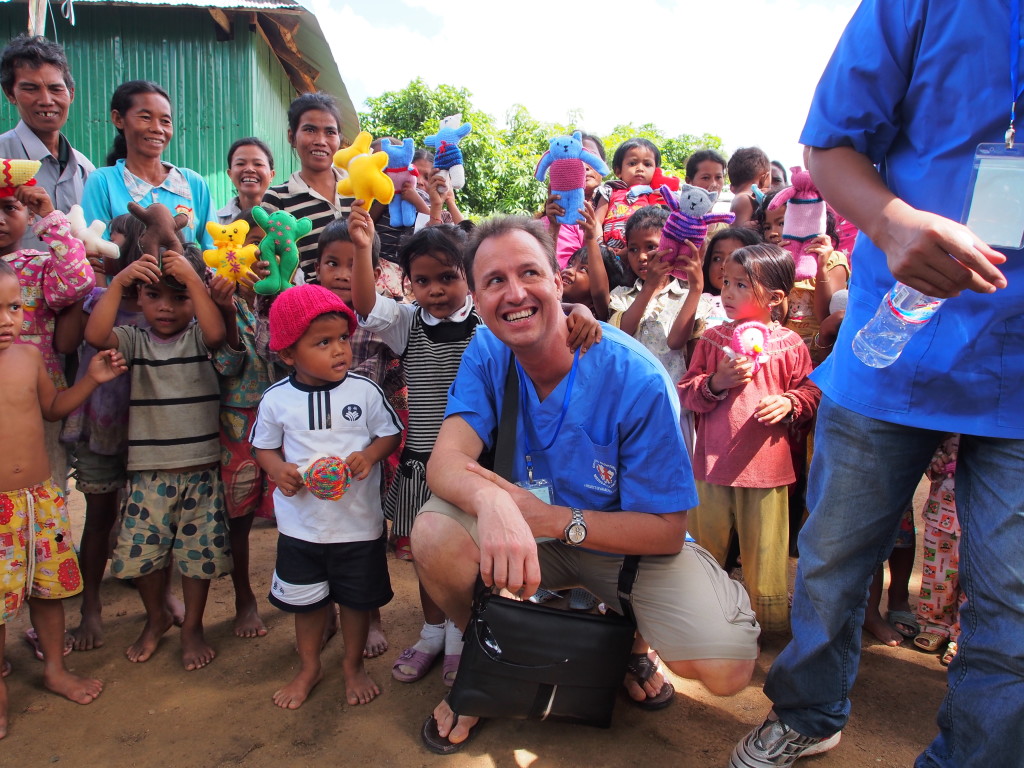 Q: What inspired you to set up the foundation?
Gary: While I have always loved the dental profession, life took a different turn for me in 1995. It was my first time in Cambodia and I was operating remote dental clinics along the Mekong River.  At the time my friends and colleagues thought I was crazy, as only months prior a number of Australians had been abducted and killed.
I experienced a lot that trip –  including the poverty, chaos and absolute devastation left behind after the Khmer Rouge systematically wiped out 25 per cent of the population – targeting the most educated people.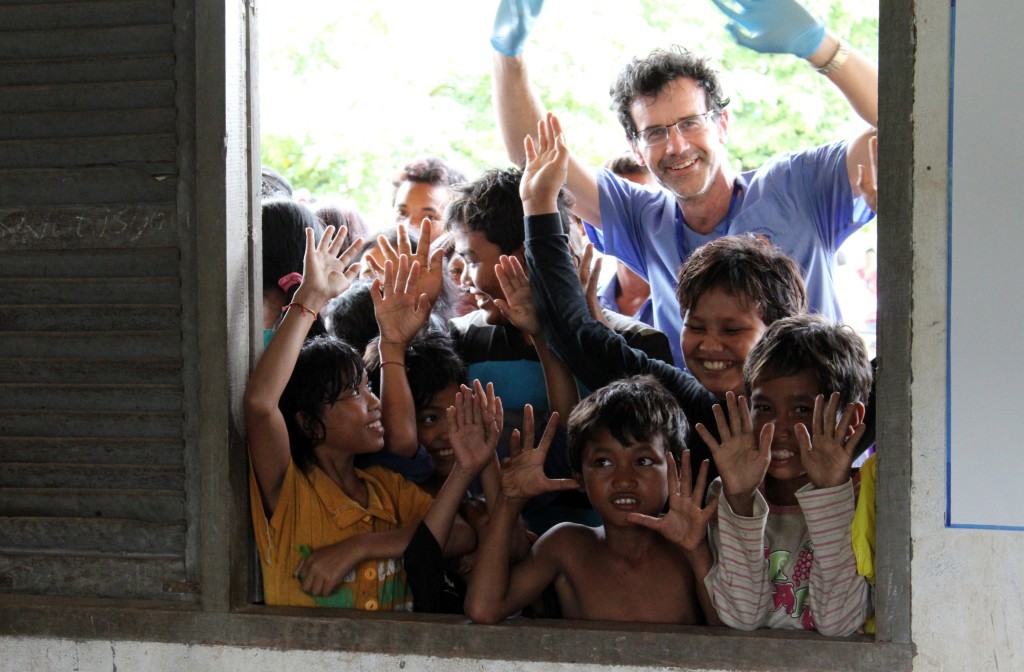 Picture a country so heavily land mined that it's known as "a prison without walls." Most of its history and records destroyed, raw sewage floating down streets, universities without lecturers, people living in an epidemic of rapidly rising diseases, and no trained doctors to treat them. I have to say the whole experience was just so confronting and disarming.
I remember coming home and having the words of Albert Einstein ringing in my ear: "seek not to become a man of success, but rather to become a man of value."  In other words, there was nothing wrong with my success as a dentist, but it's in taking our success to help someone else that we become of value to the community.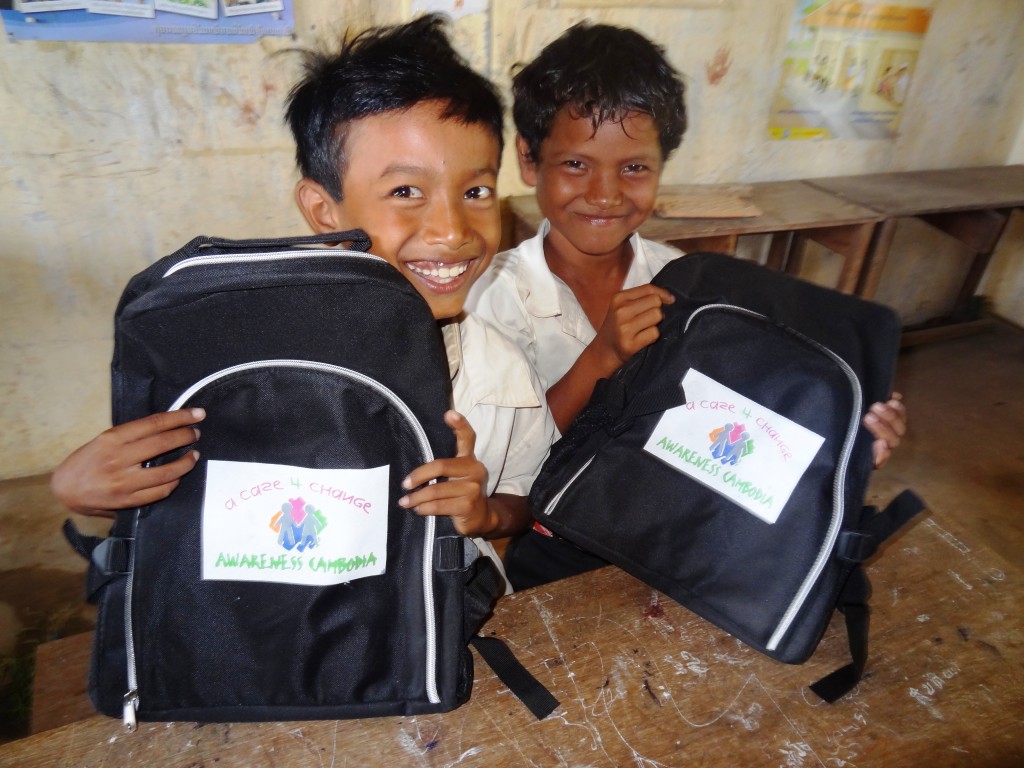 Q: What are the biggest problems that young people in Cambodia face?
Gary: Awareness Cambodia operates in the poorest province of Cambodia where it is second-nature for people to face poverty, malnutrition, lack of education, poor access to quality medical care, a lack of social services, child trafficking and abuse.
Creditable sources suggest only 1 in 10 girls make it to high school, and only 2 in a 100 make it to their graduation day. This is due to the lack of funds to support education (books and stationary), basic school infrastructure (the average school has no running water or toilets) and the cultural belief that education is unnecessary for girls.
In additional to that, an average school's operating budget is just $2000 p.a. – no wonder school rooms have dirty concrete floors and no facilities! And while government schools are free, teachers charge for after-school classes and set exams from those extracurricular classes.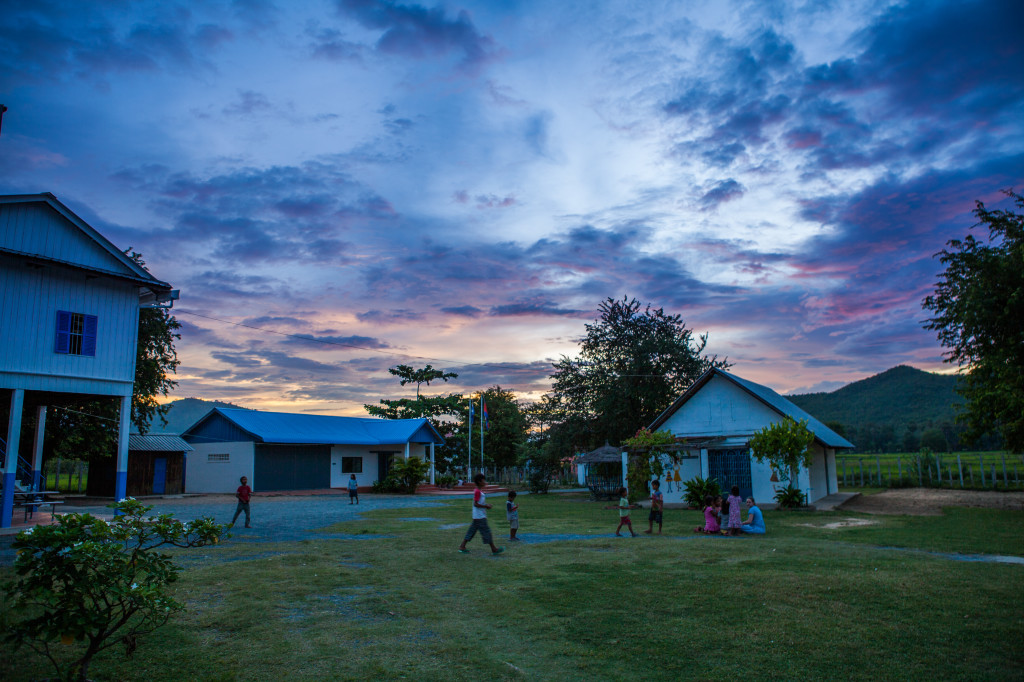 .
Stepping back from the sobering realities, these challenges have given me an incredible drive and opportunity to bring about real change in someone else's life. And Awareness Cambodia has certainly made a mark on the educational future of Cambodia.
Through our educational programs, almost 100 per cent of our high school students graduate the first time – and are now on track to completing their tertiary studies.
In addition to our House of Progress (high school development) and Graduation House (university development) programs, we are also equipping literally thousands of primary-school children with backpacks filled with school supplies.
We've also linked Australian businesses and schools with around 20 Indigenous Cambodian schools to ensure toilets and running water are available. Not only has this given young Cambodian children the opportunity to have the basics, it has also created ongoing cross cultural ties between the Department of Education (WA) and Cambodian Ministry of Education.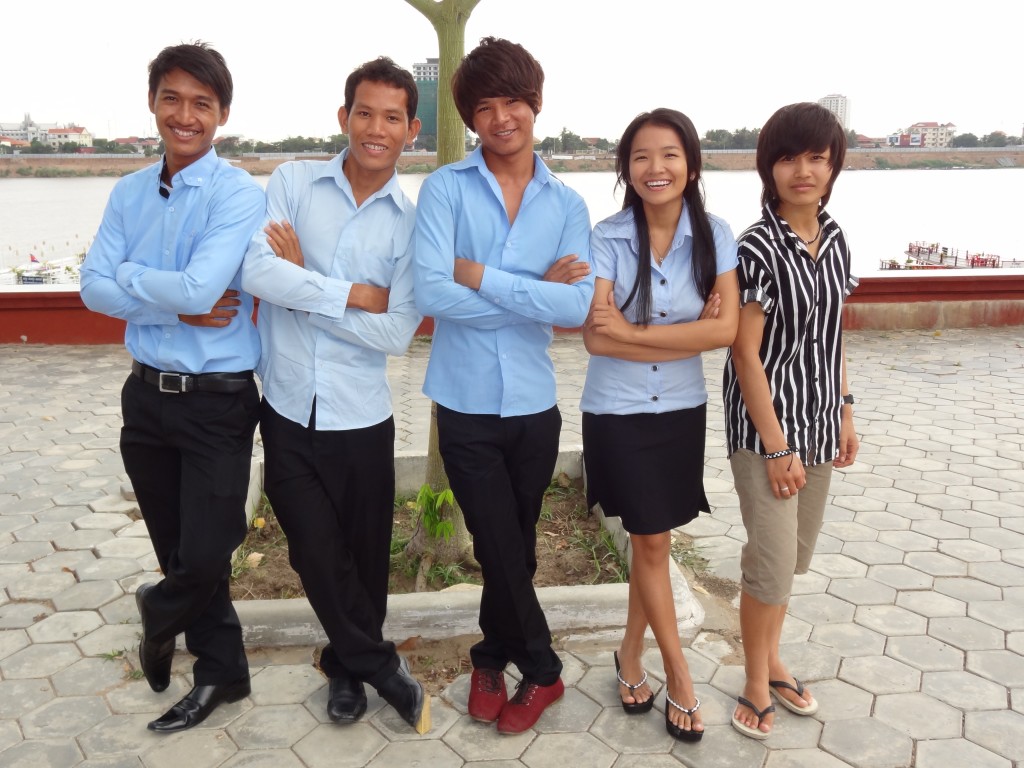 Q: What is a result of your work that you are particularly proud of?
Gary: Every aspect of what we do has its rewards, but I especially find it satisfying seeing how our child development programs, Graduation House in particular, are helping to produce the next generation of leaders.
Graduation House is seeing a growing number of orphaned children now completing university degrees in fields such as civil engineering, design, architecture, accountancy, tourism, English literature, business and economics.  I'm proud to say the first of our students graduated as an accountant last year, and our eldest boy is now in his final year of an engineering degree.
With strong support from Australian professionals, Awareness Cambodia has also begun taking in scholarship students from disadvantaged rural backgrounds – outside our child development programmes – to study agriculture and medicine.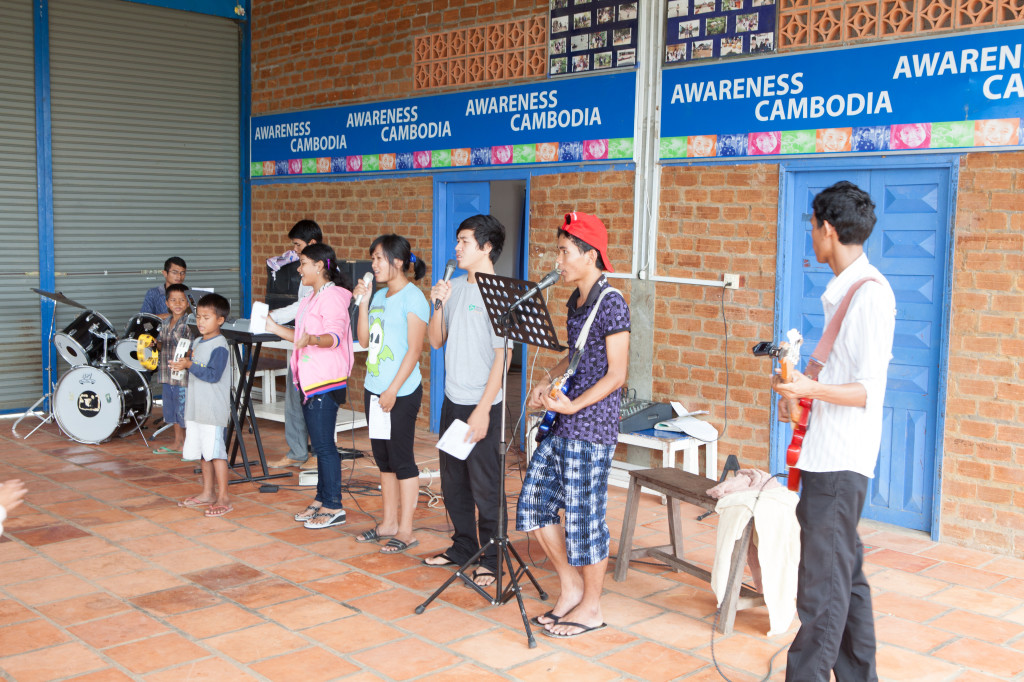 Q: What drives you?
Gary: The simplest answer comes in understanding what really matters… people.
I grew up near a wheat silo and used to collect the grain that spilled on the railway track to feed my pigeons.  One day I tried some of this 'pigeon food' and discovered a few things: it's small, hard, bland and isn't very satisfying.  In fact, most of it got stuck in my teeth!
But it got me thinking about this one grain of wheat. I imagined digging a hole, throwing in the seed with some chook poop, and witnessing that one grain of wheat multiplying into one hundred. And then plant those 100 grains again and you've got yourself a little field – enough to feed a small community.  Do it again and we can feed a city, repeat it and feed a state, a nation and even the world.
In other words, there's enough life to change the world condensed into one wheat grain, but that potential is never released so long as the seed looks after itself. Our life is like that. If we live within ourselves and remain just "one grain of wheat", life becomes small, bland, hard and very unfulfilling.
Investing in the change of someone else not only impacts their experience, but also the quality of my life, with the potential to transform the world. I simply don't want to leave planet earth the way I found it.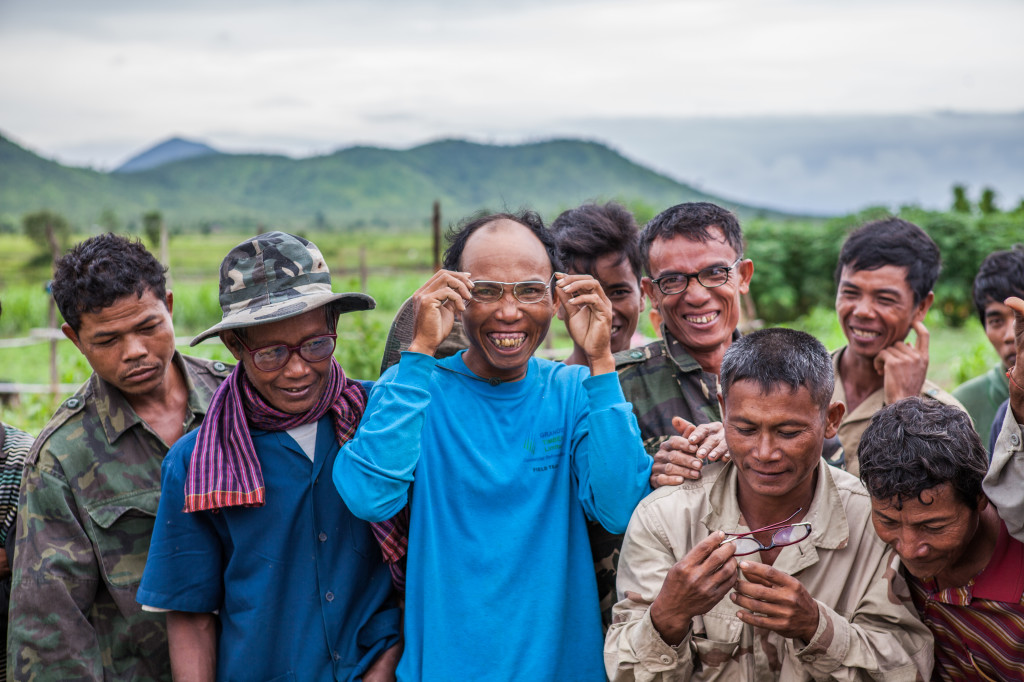 Q: Do you feel there is reward in your efforts?
Gary: Every person graduating from our child development programs, that steps back into the Cambodian community, has the ability to change what it means to grow up in Cambodia – that's the reward.
Every one of us has been given opportunities in life to dream a dream, not just for personal gain but for the benefit of others. The recent passing of Nelson Mandela reminds us that a young South African boy's vision of changing his country, eventually came true – but certainly not without its challenges along the way.
Around 40 years of war, invasion and AIDS, eventually stripped Cambodia of its position as a country more prosperous than Singapore. I now have a dream that its orphans, with seemingly everything going against them, will one day stand in senior positions to see their nation's heart, dignity and opportunity restored.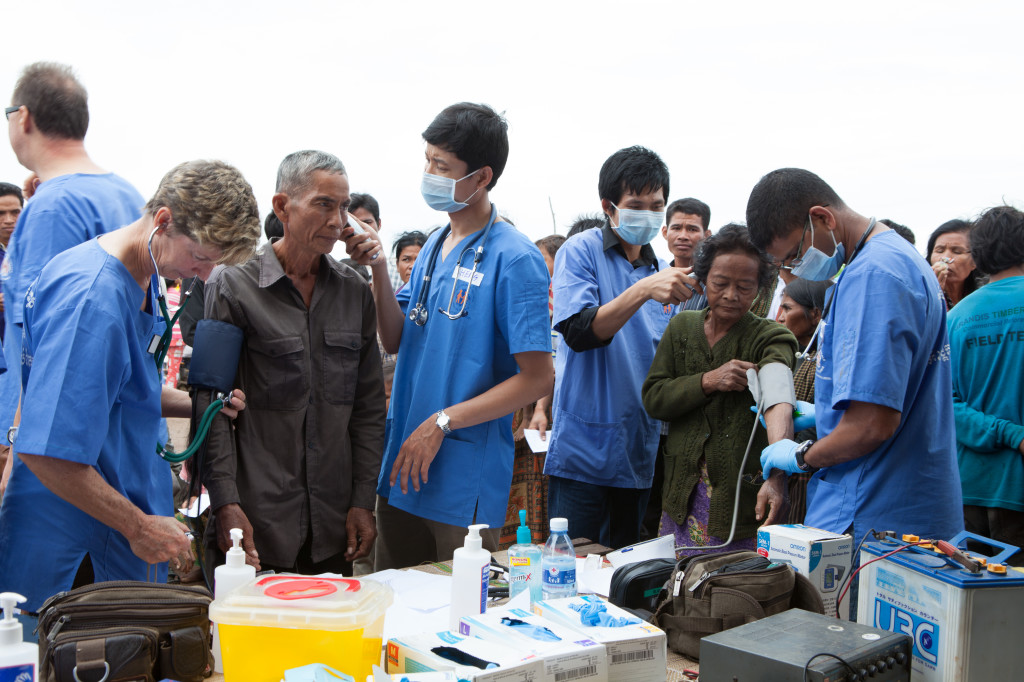 Q: If you had your way, everyone in the world would spend 5 minutes a day…
Gary: To think how someone else's load in life, can be made lighter because of our decisions.
Dr Gary Hewett OAM is the founder and CEO of Awareness Cambodia. Since 1996, he has continued to provide strategic vision for Awareness Cambodia, which is renowned around the world for its innovative solutions to some of Cambodia's hardest challenges. Gary has been recognised by several prestigious awards including the Australian of the Year (state finalist), Order of Australia and Pride of Australia.
Connect with Gary:
Want more inspiration?
Latest posts by The CALI Award
(see all)