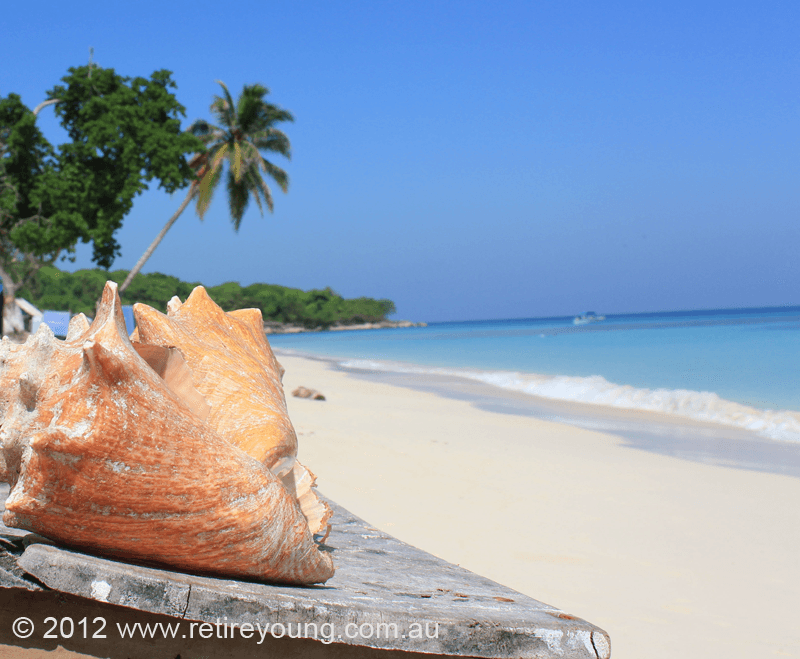 Imagine slowly waking to the light of day, opening your eyes to nothing but turquoise waters far into the horizon. Then climbing out of bed (well, a hammock or cabana anyway!) and straight into the calm warm sea with only 1 or 2 other people on the whole beach.
There are schools of curious little fish gathering at your feet and not a care in the world except to let the restaurant know if you will be having lobster or prawns that night for dinner so that they can catch them.
Playa Blanca is a long, gorgeous white sand beach with gentle warm turquoise water. The kind of beach that is so insanely beautiful that you end up taking the same photo over and over because it is just so damn beautiful!
From Cartagena, Playa Blanca is either:
30 minutes by speed boat
3 hours by bus, ferry and motor taxi
3-4 hours by tour boat
More info on travelling to Playa Blanca.
When facing the beach – the busyness, tourists and touts tend to be on the far right end from about 12noon until 4pm. The further you walk left however the quieter and more relaxed it is. We went mid-week for 3 days and there were less than 20 guests on our entire part of the beach.
Staying on Playa Blanca
The accommodation options are extremely basic, you can sleep in a hammock for about $4-6,000 COP (USD$2-3) or sleep in a cabana for about $10-$20,000 COP (USD$5-10) per person per night.
Either way make sure you get one with a mosquito net, we didn't see too many bugs but I am sure there may be more at certain times of the year.
There are about 20 little businesses offering accommodation and food and it helps if your hosts are nice as you will see a lot of them! We stayed at Hostel Any with David and his aunty and uncle.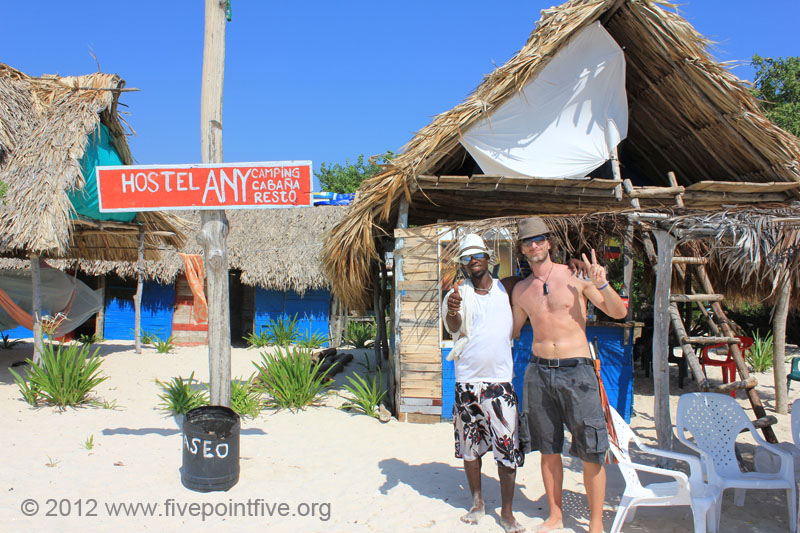 Fresh water to wash in is about $2,000 COP for 5 litres, and prices for things like meals and water and snacks are actually not too inflated considering the location. A whole fish meal with coconut rice, salad and patacones is $15,000 COP and our lobster meals were a bargain at $25,000 COP including 3 small lobsters.
There are a few small bars if you want to drink, or you can wait for the guys who push wheelbarrows down the beach packed with fresh coconuts which they will cheerfully fill with spirits and liqueurs for $10,000 COP.
Want more from Playa Blanca?
Latest posts by Serena Star Leonard
(see all)