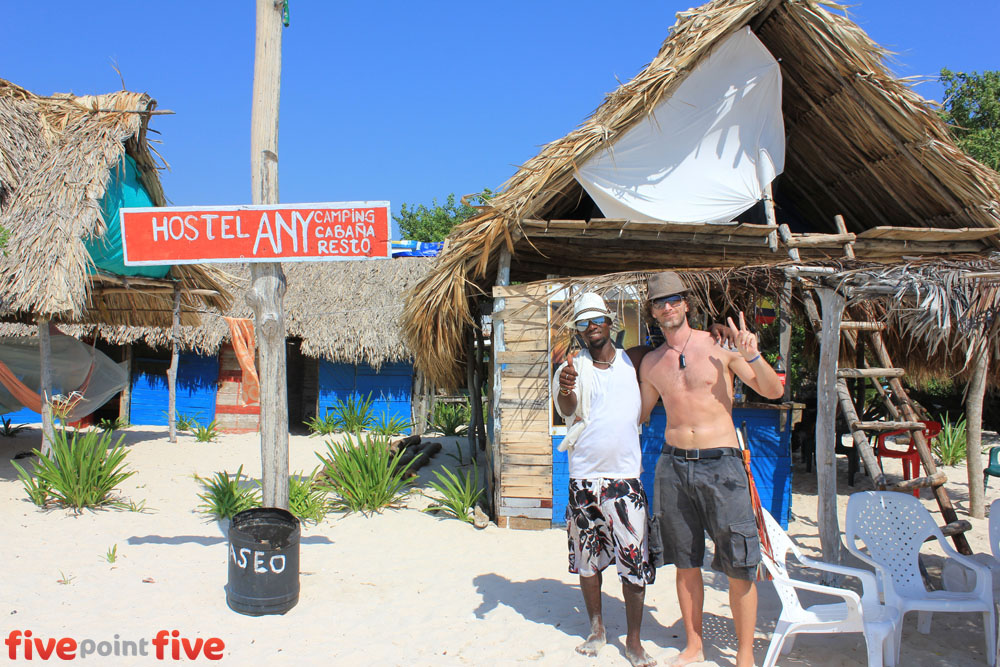 Location
Playa Blanca is an insanely beautiful beach a boat ride from Cartagena. (link to getting the boat from Cartagena). This is probably one of the most beautiful locations and beaches we have come across. Any Hostel is located towards far the left of the beach as you alight from the boat.
Keep walking to the left and as you start to reach the last few cabanas you will come across Hostel Any.
To lay your head
Down the beach there are a bunch of options for hammocks and cabanas, all extremely rustic with no electricity or running water. Hostel Any is run by a lovely guy David and his auntie and uncle. They have a few cabanas of different sizes with single mattresses or doubles. All of the cabanas had mosquito nets.
This was the most rustic accommodation we have had in 9 months of travel. But to open our eyes 5 metres from the crystal turquoise water it was worth it.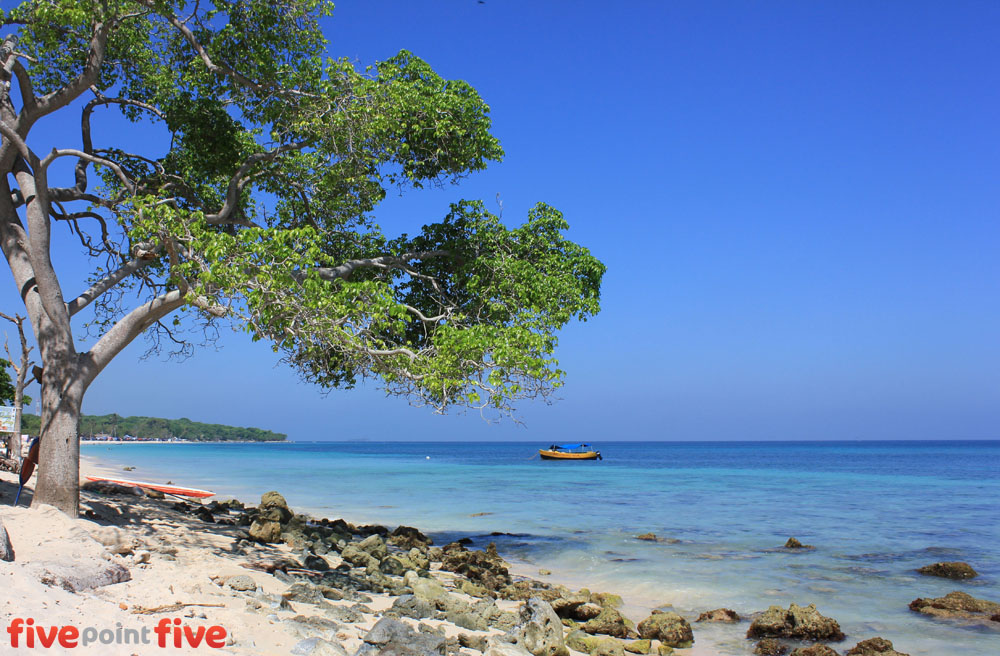 Eating
Food is reasonable considering the location, breakfast of eggs, patacones, coffee or tea will cost you $6-8,000 COP, a giant fruit platter $5,000 COP, lunches and dinners of meat, fish, lobster or prawns plus rice, salad and patacones is $10,000-$15,000 COP.
Walk down the beach for a variety of seafood or wait for the fruit ladies in morning who will prepare a fruit platter from your seat. There are also a variety of other options that will be on offer during the day including fresh cooked crabs, prawns and the "coco loco" wheelbarrows with drinks in a coconut $10,000 COP.
Special orders of seafood can be arranged, just be sure to let them know early so they can go fishing!
Bottled drinks, alcoholic drinks, chocolate and snacks are also available from the little shop that they family offers.
Wifi
There is no wifi that we are aware of, perhaps on a dongle if you had one. Other than your camera, leave all your electronics in Cartagena, you will not want them!
We say
We bargained with David and paid $10 a night for a cabana. There are a few kinds of spots, some of the areas looked better for a party and drinking closer to the middle of the options. But we wanted something secluded and quiet and Hostel Any was perfect for that. After 3 there were often only 8 people on the beach at that end.
We planned to stay for 2 nights and stayed for 3. We would have stayed a few days longer, but it was nice to be able to have a proper shower once we got back to the mainland! This is a very special place if you are willing to rough it. Probably the most rustic, stunning and relaxing place we have stayed in our travels.
If you plan to stay on Playa Blanca, leave the majority of your stuff in Cartagena. Just bring your swimming togs, a towel, camera, torch, sunscreen, kindle or books, money and a sarong or something to lay on your bed. We used our towels for pillows, like I said – rustic!
The facts
Accommodation type: Rustic cabana's
Price: $5-10 per person for cabanas
Web Address: none
Phone Number: unknown
Email: none
Want more on Playa Blanca?
Latest posts by Serena Star Leonard
(see all)